A group of tourists has caused a stir on social media after a video surfaced of them engaging in a rather unconventional activity with a statue – playfully grabbing its private area.
Kamao Luy, a resident of New York City, captured the footage while strolling through the heart of the city, passing by the famous "Charging Bull" sculpture located on Wall Street. The bronze artwork, weighing a hefty 7,100 pounds, is a popular attraction, often drawing long queues of admirers eager to see it.
However, Kamao was taken aback by the behavior of some of the visitors that day, who decided to get up close and personal with the bull in a rather amusing way – opting to pose near its backside, complete with hand gestures. He couldn't resist capturing the moment on camera.
The local resident later shared the video on social media, where it quickly gained over 50,000 likes and sparked a wave of amusement among viewers.
While recounting the incident, Kamao, who works in construction, expressed his disbelief but noted that it was not uncommon for people to line up for long periods to interact with the sculpture in various ways.
The video, filmed in Lower Manhattan, shows the tourists forming a queue next to the bull statue. Kamao can be heard remarking, "I don't know if they do this in your state, but in my state, New York, they line up in long queues just so they can take a picture and grab some balls."
Numerous social media users flocked to the comments section to share their amusement.
One commenter, Dee, said, "I work on the same block and I see this every day, lol." Tee added, "Why even put them on the statue, for real." Another user, Chris, shared, "Being from NY, you walk past this like it's nothing."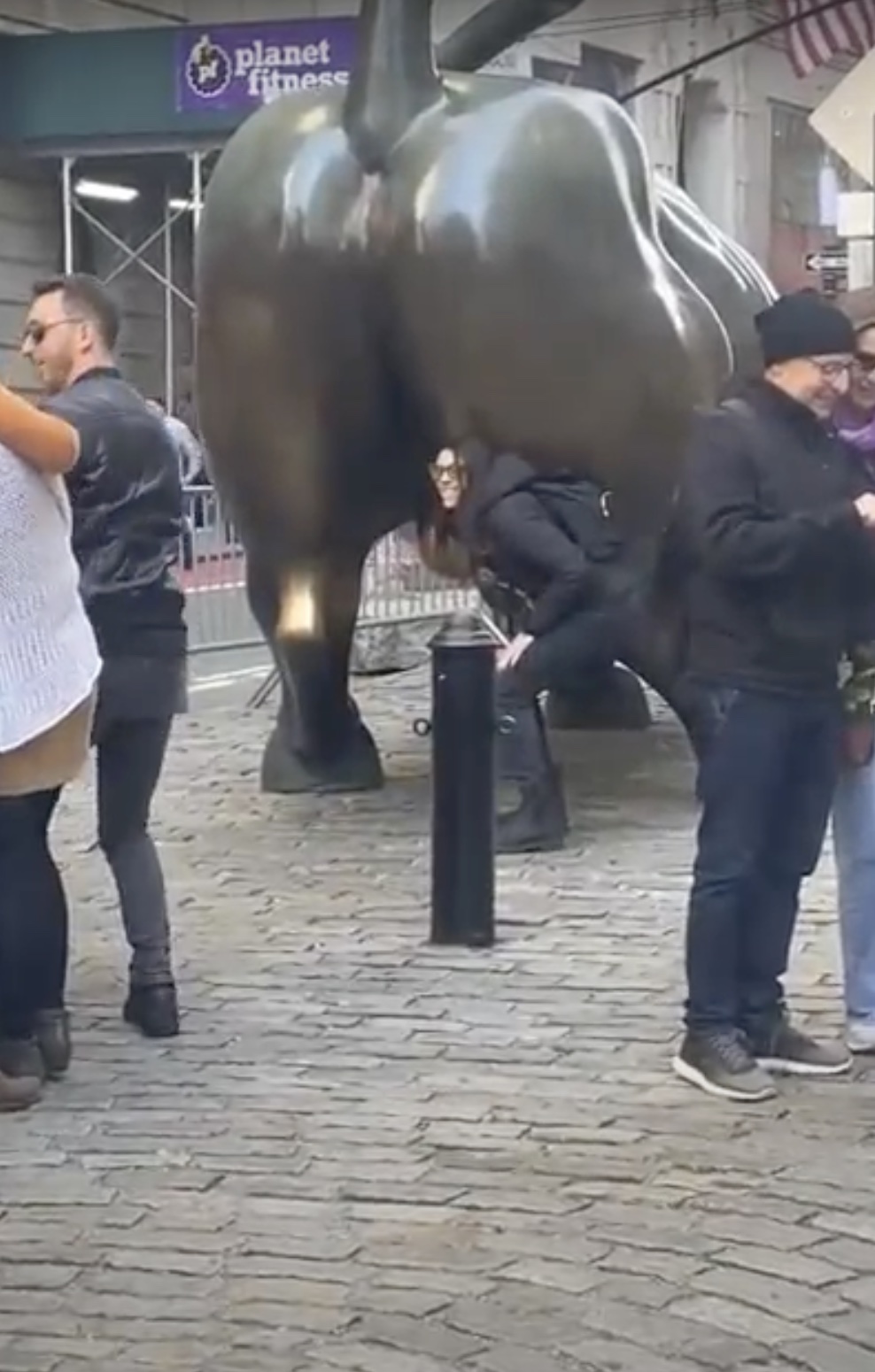 In a light-hearted tone, Eliza joked, "Never felt more single knowing that I was alone in my ball-grabbing picture." Frankie quipped, "I thought you were supposed to grab the bull by the horns; I guess I'm confused."
While the incident sparked laughter, some comments veered towards social commentary. Chance humorously remarked, "White men be obsessed with male genitals," and ZuZu explained, "Because the balls are the good luck part."
It seems that the Charging Bull has become not only a symbol of financial optimism but also an unexpected source of amusement for visitors from all around the world.