In a poignant tale of love and aspiration, a woman renowned for her extraordinary lip augmentation has revealed the heartache she endured when her quest for true love on The Bachelor concluded in disappointment.
Andrea Ivanova, aged 25 and a notable figure in the realm of social media influence, frequently garners headlines due to her remarkably enhanced appearance. Her relentless pursuit of perfection has led her to invest an estimated £1,600 in cheekbone fillers alone, a testament to her unwavering commitment to sculpting her facial features.
But it's not just lips and cheekbones that Andrea seeks to redefine; she harbours ambitions of securing the title of 'World's Biggest Cheeks,' an endeavor that has introduced turmoil into her romantic endeavors. The striking transformation she has undergone left her candidly confessing to the challenges of finding love in a world that often fixates on appearances.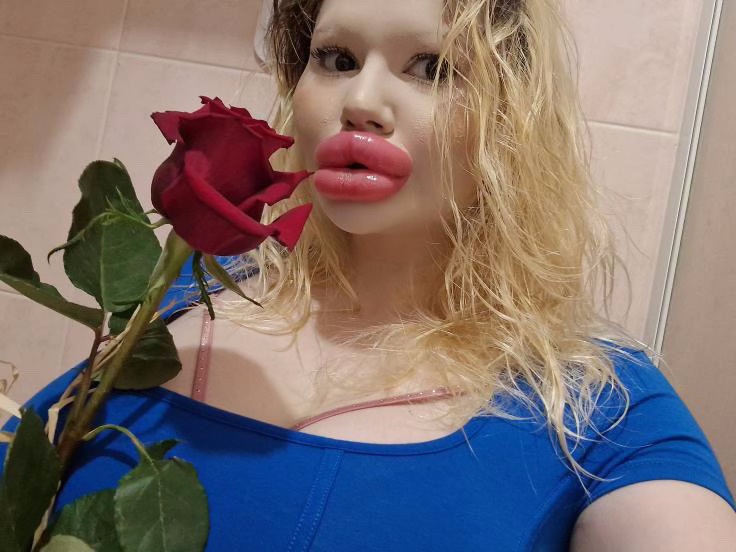 In a bid to transcend her predicament and unearth her perfect match, Andrea took a bold step by signing up for the revered dating television show, The Bachelor. Her decision was not solely motivated by the quest for love; she also sought to leverage the platform to enhance her public profile. The allure of exotic locales featured on the show added to its appeal.
However, Andrea's journey on The Bachelor would prove to be more heartbreaking than anticipated. She shared her disappointment, saying, "I harbored genuine aspirations of participating in the show, believing it could elevate my popularity and potentially lead to love. I'm an ardent fan, drawn by the allure of enchanting global destinations it showcases. Regrettably, my experience was disheartening."
The season took an unexpected turn when the new bachelor candidly expressed his aversion to individuals with extensive aesthetic enhancements. Andrea, hailing from Bulgaria, couldn't help but attribute her exclusion to her 'controversial' appearance.
Despite the setback, Andrea remains resolute in her pursuit of authentic love. She asserts that only a partner who fully embraces her unique visage will hold a place in her heart. She said, "If I'm in a relationship with someone who feels uncomfortable being seen with me in public, I'll have no choice but to part ways. Such sentiments would wound me deeply, and I deserve a partner who celebrates my appearance."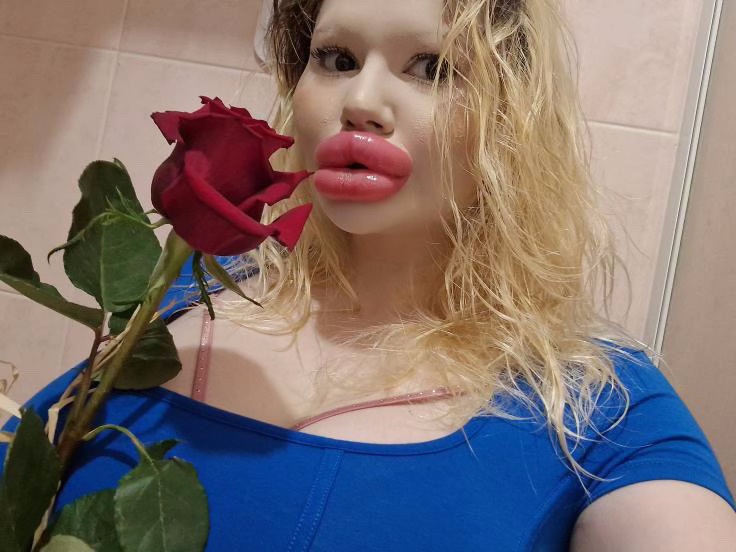 She yearns for a love that transcends superficial judgments, firmly believing that love is the most profound force in the world.
Andrea's journey has not been without its share of challenges. Some clinics have refused to administer additional filler, citing concerns over potential risks. Undeterred by detractors and online critics, Andrea remains steadfast in her quest to achieve her envisioned look.
She shares her doctor's cautious warnings about the potential dangers of further lip injections, acknowledging the risks of vascular blockage. However, she remains optimistic, convinced that everything will proceed smoothly, allowing her to continue her transformative journey towards having the world's most substantial and voluptuous cheekbones.
As this story unfolds, Jam Press has reached out to The Bachelor for their perspective on the matter.