Jorgelys Bárbara Viloria Martínez, a 26-year-old woman, has been accused of participating in the kidnapping and killing of her alleged romantic partner, Christian Gerardo Quispe Culqui, a dentist.
The lifeless body of Christian Gerardo Quispe Culqui was discovered in Lurín, Lima Province, Peru, on April 26 of this year. Subsequently, on July 21, Jorgelys Viloria was arrested in her home country, Venezuela.
Reports indicate that Viloria, who had been residing in Peru for several years, knew the victim through her employment with a medical company. Their relationship reportedly evolved from a professional acquaintance to a romantic one, with Viloria becoming Quispe's dental client.
According to the victim's father, Lucio Quispe, the two were indeed involved romantically, and he alleges that Viloria played a role in the "kidnapping" of his son.
Law enforcement authorities have revealed that the suspect was associated with a criminal gang, evident from tattoos on her arm and neck that were linked to the group. It was these distinctive tattoos that helped the police identify her.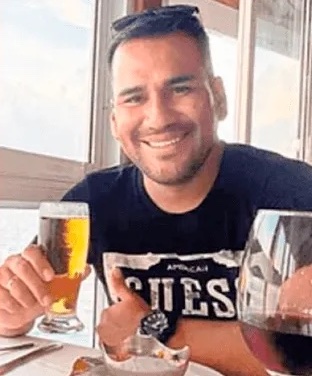 As the investigation progressed, it was unveiled that after building a close relationship with the victim, Viloria allegedly provided crucial information to gang members, facilitating the orchestration of his abduction.
Events took a dark turn when the dentist discovered that Viloria had another partner in Chile, prompting him to end their relationship. On April 18, he was abducted, and his family began receiving ransom demands from the gang.
Tragically, six days later, the victim's lifeless body was discovered beside a highway, bearing two gunshot wounds to the head and two to the chest. The suspects also reportedly emptied his bank accounts by using his cards.
Following the murder, Viloria is said to have fled to Aragua State in Venezuela, where she is believed to have altered her appearance. However, the authorities tracked her down and apprehended her at a house in Aragua after receiving information from her mother, claiming that she was now residing in Chile.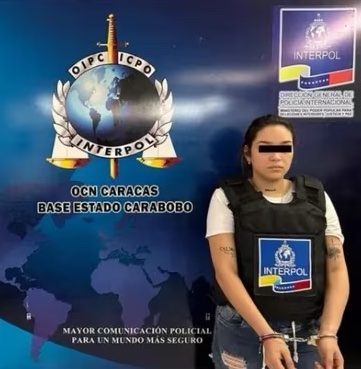 Colonel Carlos López, the head of Interpol in Peru, confirmed that Viloria is considered the primary suspect in the case and is currently held at a prison in Caracas while extradition proceedings are underway. If convicted of this severe crime of kidnapping and murder, she could face life imprisonment.
The victim's father expressed some relief, acknowledging the dedication and efforts of Interpol, the police, judges, and prosecutors who are diligently working on the case. As the investigation continues, the authorities are focused on bringing justice to the grieving family and ensuring that those responsible for this heinous crime are held accountable.