A devastating incident occurred when a heavy Buddha statue, weighing 32st (200kg), toppled over and fatally crushed a worker.
Saranyu Kanyamai tragically lost his life on the spot, while his colleague, Asisak Cahtthasai, sustained a back injury in the unfortunate mishap.
The two workers were involved in the delicate task of relocating the revered golden Buddha statue for a funeral ceremony honoring a distinguished monk. The solemn occasion was taking place at Wat Nonkead Temple in the Sisaket province of Thailand on 27th June.
Their objective was to transport the gold-coloured Buddha from the temple's front pavilion to the sermon hall, situated approximately 70 feet away.
However, tragedy struck as the statue slipped from their grasp during the unloading process from a lorry, landing face-down on Saranyu, a 40-year-old worker, and crushing his chest.
Colleagues rushed to aid the injured workers, but it became apparent that Saranyu had already succumbed.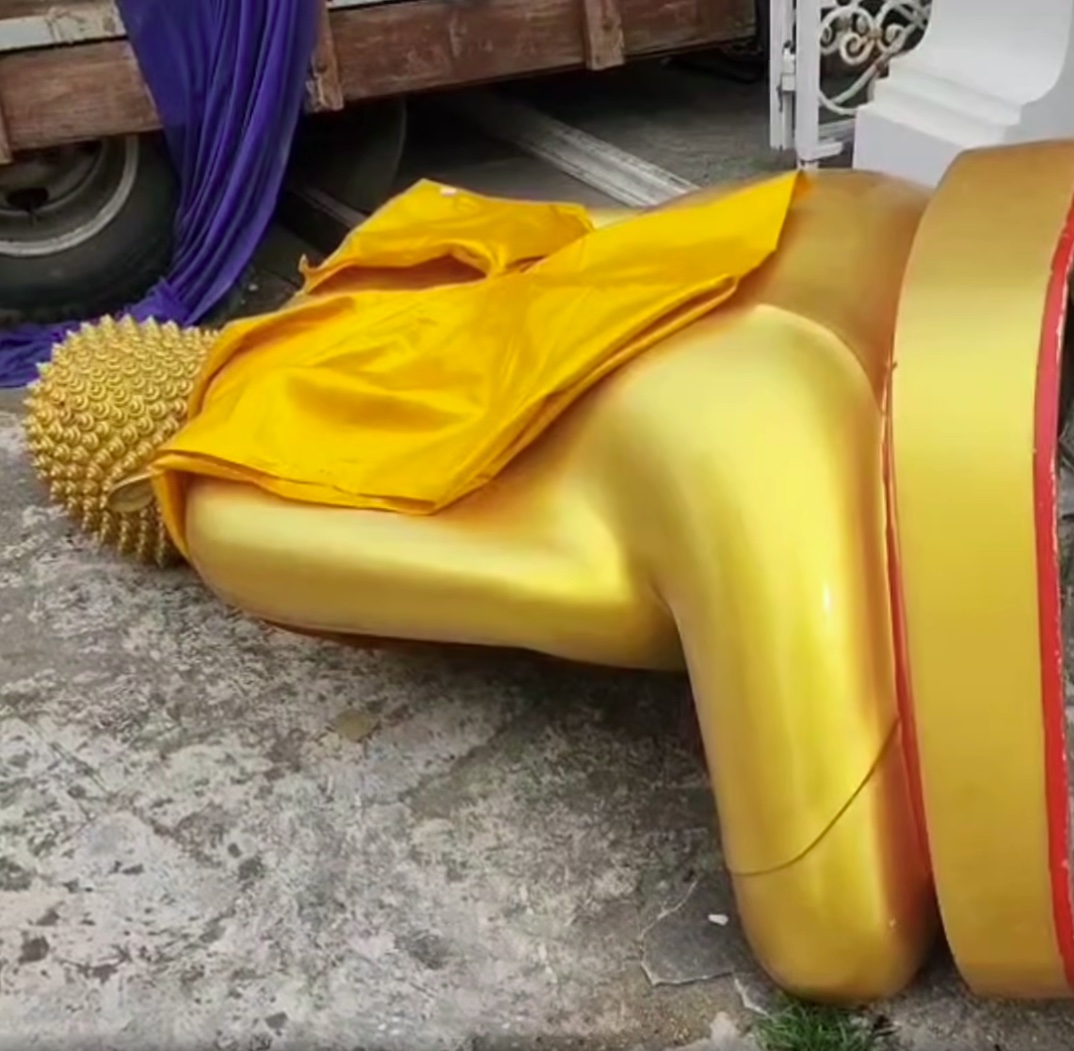 Both individuals were swiftly transported to Sisaket Hospital for medical attention.
Regrettably, Saranyu was declared deceased upon arrival.
Local authorities arranged for his body to undergo an autopsy at a nearby morgue, as per police reports.
It was revealed that both Saranyu and Asisak resided in the vicinity, with Saranyu lending a hand at the temple due to not having any immediate family in the area.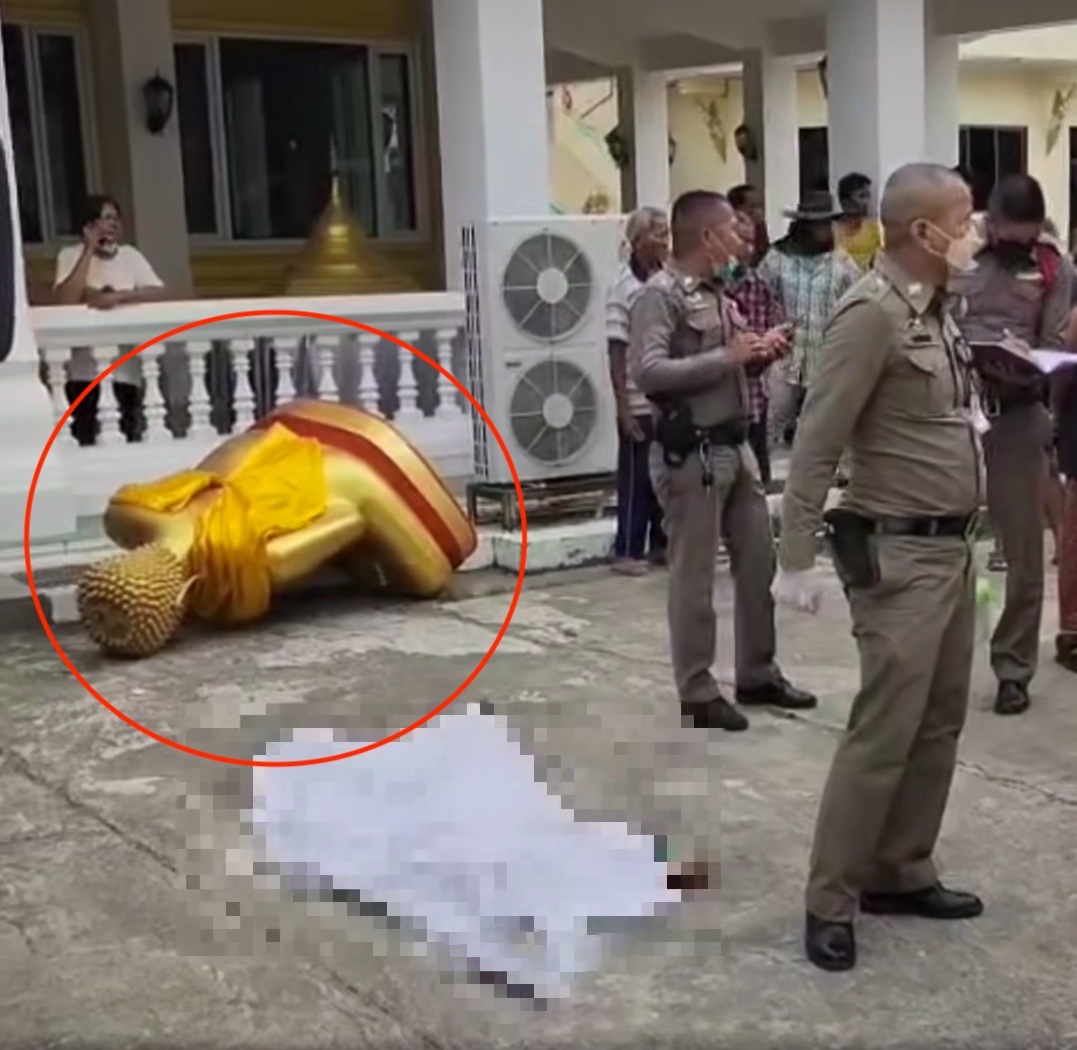 According to local accounts, there is a belief among many villagers that the Buddha statue resists relocation, as a similar incident occurred in the past, resulting in the injury of another worker at the temple.
Police spokesperson Apisit Supho confirmed that an investigation into the untimely demise of Saranyu Kanyamai is currently underway.