Fashion enthusiasts who struggle to choose between the comfort of joggers and the style of jeans now have a solution, thanks to Balenciaga's latest eccentric creation.
The avant-garde brand has unveiled its unique Patched Sweatpants, a pair of baggy trousers with a staggering price tag of £1,550.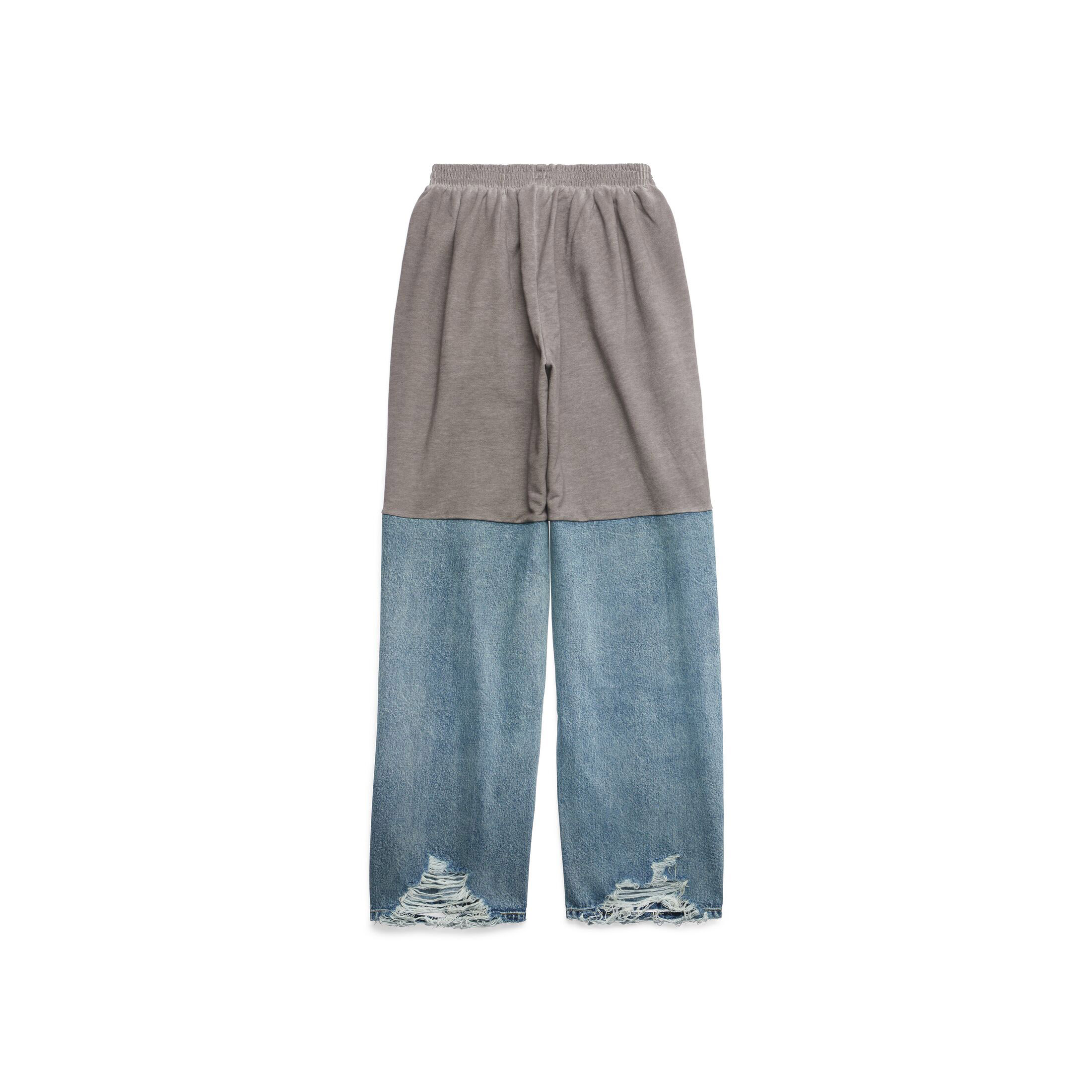 The unconventional design of these trousers combines grey jogging bottoms from the waist down to the knee with light blue denim jeans from the knee to the ankle.
Part of Balenciaga's Summer 2023 Collection, these distinctive trousers offer a unisex, oversized fit. They feature two fabric panels seamlessly assembled together, with sweatpants providing a relaxed fit up to the knee, transitioning into denim pants from the knee down.
The trousers boast a mid-waist cut with an elasticated waistband and two convenient slash pockets. At the back hem, a distressed, destroyed effect adds a touch of character, complemented by a washed-out look. Dry cleaning is recommended for maintenance.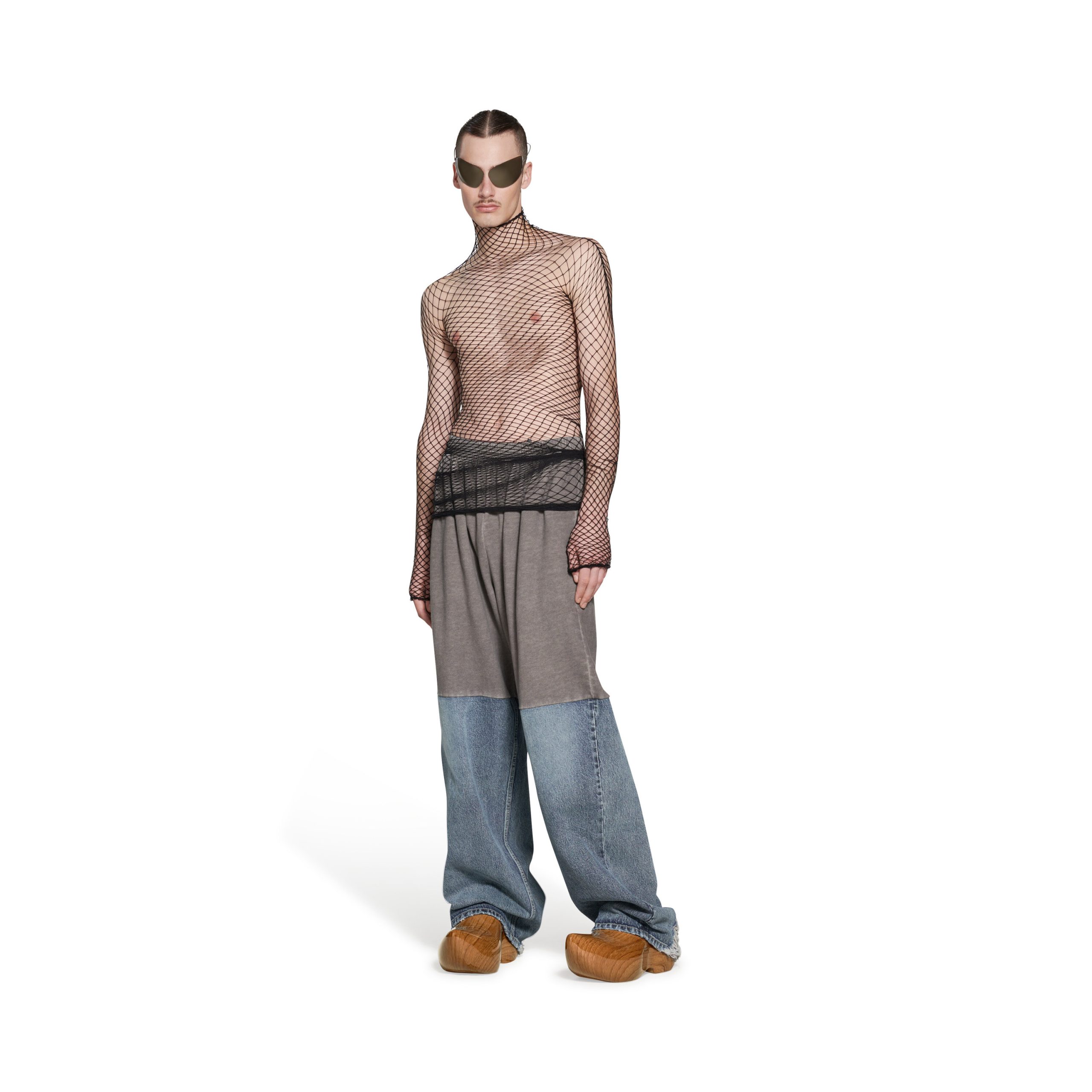 Not only are these trousers a fashion statement, but they also prioritize sustainability. Made from 100% organic cotton, they are cultivated without the use of chemical fertilizers, pesticides, or GMOs. This eco-friendly approach requires significantly less water compared to conventional cotton farming methods, while simultaneously improving soil quality and preserving ecosystems and biodiversity. Furthermore, the cultivation of organic cotton ensures fair remuneration and better working conditions for the growers.
Balenciaga's unique creations have garnered a devoted following among A-list celebrities such as Kim Kardashian and Manchester City triple winner Jack Grealish. However, the brand did face criticism last November for featuring bondage bears in an ad campaign involving children.
For fashion enthusiasts seeking a distinctive blend of comfort and style, Balenciaga's Patched Sweatpants provide an innovative solution. Embrace this bold fashion statement and stand out from the crowd.