A great-grandmother has left social media users in awe after sharing the moment she got her first tattoo at the age of 91.
Guada Kelly was accompanied to the tattoo parlour by her four great-grandchildren, who also decided to get inked alongside their beloved family member.
In a TikTok video that has garnered 3.8 million views, over 464,000 likes, and more than 8,474 comments, Guada can be seen in the front seat of her grandson's car, with her granddaughters seated in the back, on their way to the tattoo studio.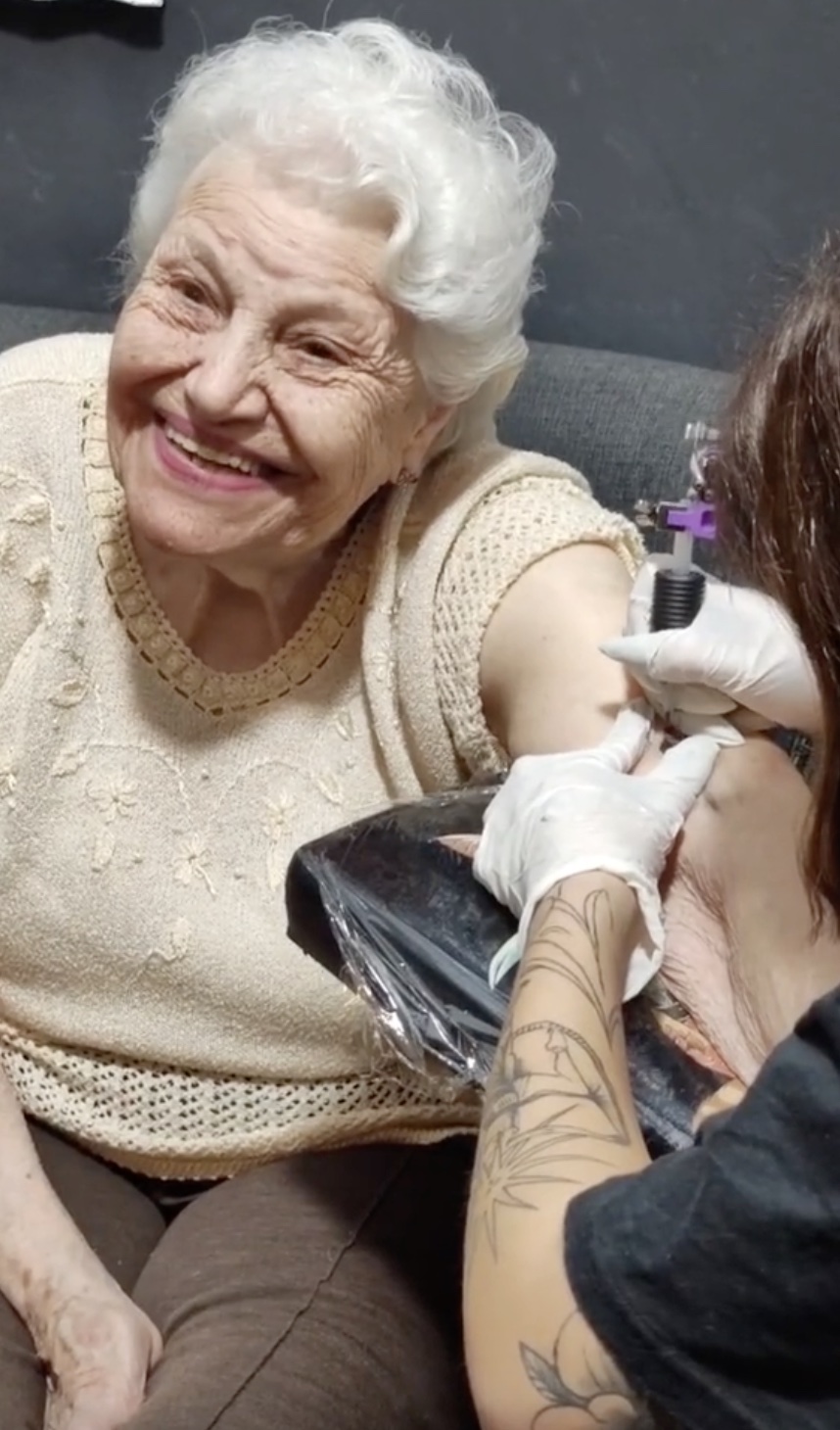 The clip shows Guada walking with the assistance of her family members along the cobbled path leading to the parlour.
Once inside, Guada proudly displays her left arm, revealing a flower stencil positioned above her elbow. Her grandson can be seen getting the same flower tattooed on his calf, followed by the granddaughters, who opt for the flower design on their ribs and arm.
Throughout the process, Guada smiles through the pain, laughing and joking with her family.
TikTok users were amazed by Guada's spirit and commented on the video expressing their admiration. One user wrote, "Gangster grandmother, love it," while another commented, "Your grandma's a badass." Many others described the scene as "goals" and expressed envy for those who still have their grandparents around.
The heartwarming video served as a reminder of the joy brought by beloved family members, with some users reflecting on their own late grandmothers and expressing their emotions.
Guada's bold decision to get her first tattoo at the age of 91 showcases her vibrant personality and serves as an inspiration to others.