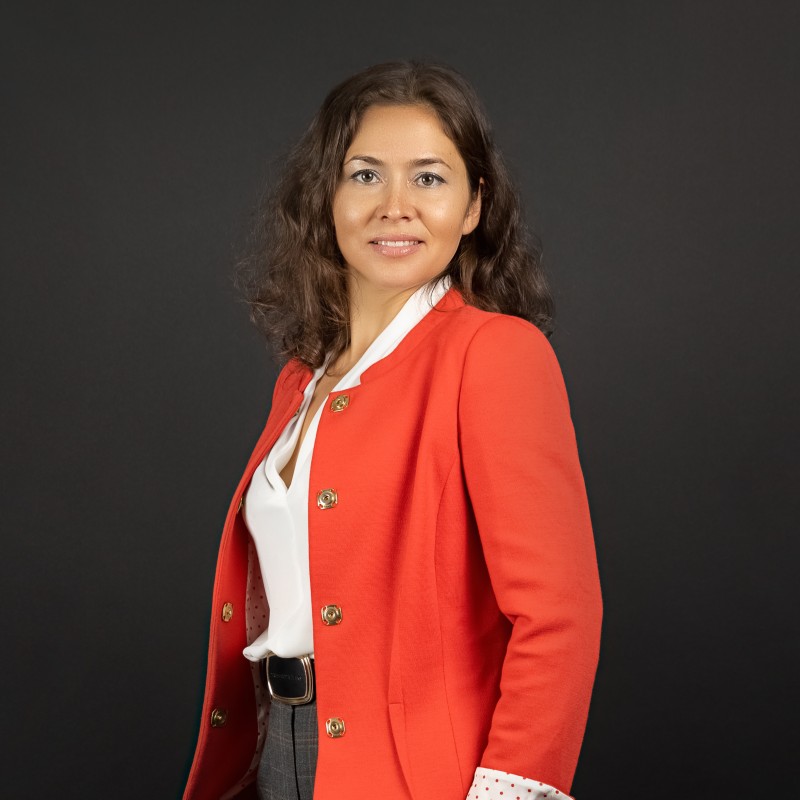 In October, as we admire the vibrant fall colors, it's the ideal moment to celebrate the radiant glow of women's leadership and empowerment showcased by distinguished global business awards that reveal outstanding achievements of Women in Business.
The Globee and The Stevie Awards for Women in Business, both established over two decades ago, stand as two premier Business Awards designed to honor and bring public attention to the accomplishments and positive contributions of female individual leaders and female-run organizations on a global scale.
Women make up more than 50% of the U.S. population, but struggle to find parity in the world of business. Disparities in capital access, mentorship, and contracting put unnecessary barriers in the way of women seeking to start and grow a small business.
As per the U.S. Senate Committee on Small Businesses and Entrepreneurship, among the 33.2 million small businesses in the United States, just under 40% or nearly 13 million are owned by women. These enterprises collectively generate close to $1.8 trillion in revenue and provide employment for almost 10 million individuals.
According to an analysis conducted by the Boston Consulting Group, if women participated equally to men as entrepreneurs, global GDP could increase by approximately 3-6%, adding $2.5 to $5 trillion annually to the global economy, with up to $0.8 trillion being attributable to the United States.
SunTax Consulting and its founder Mrs. Yulia Frolova represent a perfect example of how the contributions of women in entrepreneurship can significantly impact the national economy and serve as inspiration for others to pursue excellence in their own endeavors.
On October 4th 2023, Mrs. Frolova was honored as the Gold Globee Award winner in the category "Women Leaders in Finance", as a panel of over 20 expert independent judges recognized the value of her professional achievements on an international scale. Mrs. Frolova was also named Bronze Globee Awards winner in the category "Female Entrepreneur of the Year (Accounting, Banking, Financial, or Insurance).
Remarkably enough, these are not all of Yulia's entrepreneurial accomplishments! In September 2023, SunTax Consulting was honored as a Finalist in the "Startup of the Year – Business Services Industries" category at the 20th annual Stevie Awards for Women in Business. Additionally, Mrs. Frolova herself was recognized as a Finalist in the category of "Best Female Entrepreneur – Business Services –10 or Less Employees". While the ultimate allocation of Gold, Silver, and Bronze awards will be disclosed on November 10th, 2023 in New York, being among the Finalists in multiple categories is, unquestionably, a noteworthy achievement deserving of applause.
Yulia Frolova founded SunTax Consulting just a little over a year ago, and in this remarkably short time, the company has already firmly established itself as a trusted business partner, carving out a niche in the highly competitive U.S. financial and business services market.
Mrs. Frolova firmly believes that behind every business success, there should be a deeper purpose beyond mere profits.
"Each entrepreneur has to prioritize the benefits and values they can create for others, rather than solely focusing on financial gains. The ethical aspect in business is at least as significant as the financial considerations. You are bound to achieve success if you can effectively meet the needs of your potential clients," Yulia explained.
The business model designed and implemented by Mrs. Frolova at SunTax Consulting is unique in many ways. By effectively recognizing a notably underserved niche within the professional consulting industry in the United States, Yulia managed to achieve the best of both worlds – assisting foreign entrepreneurs in the U.S. in accessing a much-needed qualified professional help and benefiting from market skimming.
SunTax Consulting provides a broad spectrum of services, from assisting clients in developing business plans, conducting valuations, and performing corporate due diligence to offering support in business formation, tax consulting, accounting, budgeting, cash flow management, and professional training. This enables the company to evolve into a comprehensive one-stop solution for numerous immigrant entrepreneurs and foreign business owners.
Boca Raton, the city where SunTax Consulting is located, is well known for its significant population diversity, encompassing a wide range of races, ancestries and income levels. In particular, there is a substantial and thriving Russian and Ukrainian speaking community within the city composed of immigrants from CIS countries, making up to 10% of the total population. This dynamic community has seamlessly integrated into the local business environment, contributing a wealth of entrepreneurial spirit and expertise across various industries. Many have established their own businesses, from restaurants and cultural centers to professional services and tech startups, fostering economic growth and cultural exchange within the Greater Boca Raton area.
Due to the ongoing political and social instability in Eastern Europe, South Florida is witnessing a surge in immigration from this region, leading to a continued growth and expansion of the Russian and Ukrainian speaking business community. As a result, there is a noticeably growing demand for specialized financial and tax consulting services for businesses offered in Ukrainian/Russian languages. This is where SunTax Consulting, led by Yulia Frolova, stepped in as an invaluable resource.
Mrs. Frolova and her team at SunTax Consulting have been instrumental in meeting increased demand for financial and business-related services in Russian, Ukrainian and Romanian languages by offering high-quality professional support tailored to the unique requirements of this community. Through Yulia's expertise and multilingual proficiency, SunTax Consulting has played a crucial role in facilitating the success and prosperity of recently immigrated Eastern European entrepreneurs and their businesses in South Florida.
Mrs. Frolova not only upholds demographic diversity in the area by offering professional services to underserved ethnic groups, but she also contributes to equal access to high-quality tax assistance for low-income families in Palm Beach County through her participation in the VITA program. VITA, which stands for Volunteer Tax Preparation Assistance, provides complimentary tax preparation services for low-to-moderate income households. During the 2023 tax season, Mrs. Frolova was one of the few tax professionals who assisted low-income international taxpayers, primarily foreign teachers in local schools and foreign students pursuing degrees in nearby universities. Given the significant shortage of experts proficient in international tax matters, low-income foreign nationals from Palm Beach, Broward and Miami-Dade counties flocked to Boca Raton to access free tax advice provided by Mrs. Frolova and other SunTax Consulting's employees.
"By promoting equal access to high quality services to all demographic groups, regardless of their ethnicity or income level, we've established a sustainable and inclusive business model that's both financially sound and advantageous for society. I am a fervent supporter and advocate of the principles of Equity, Diversity and Inclusion in all aspects of our life, including business. Being recognized as a Winner of Globee and Stevie Awards for Women in Business is a signature achievement for me! It not only serves as a testament to my unwavering dedication and hard work, but also signifies the empowerment of women in the business world," Yulia remarked.