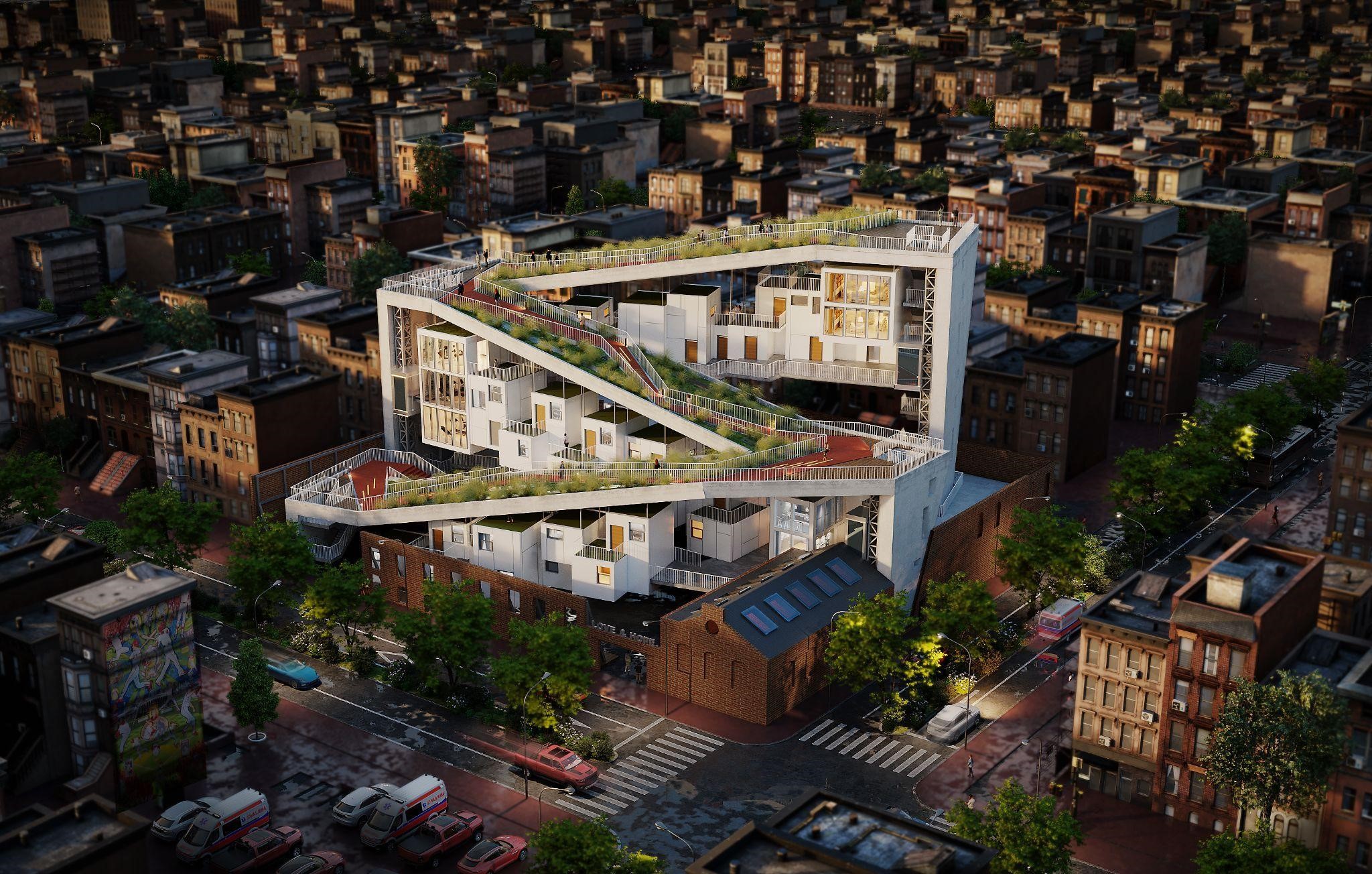 In an era dominated by gazing blankly into your palm, overlooking the grandeur of inspired architecture seems like the obvious way to move through life. Most are oblivious to the profound cultural and aesthetic impact that architectural design can have on both intangible experience and physical landscapes, until confronted by wonders like The Great Pyramid of Giza, The Colosseum, The Taj Mahal, Machu Picchu, or The Potala Palace.
These iconic landmarks are poignant reminders of humanity's ability to erect awe-inspiring feats of design and engineering that transcend time and captivate imagination. While a vacation may be the only time that most are reminded of the enduring influence and artistry of architectural design, there is still a dedicated group of visionaries looking upward and outward.
One such individual interweaving philosophy with form is Xuefeng Li (Frank).
A Brief Origin Story
"Architecture serves as a formidable art form, one that seamlessly integrates history, culture, and contemporary technology. It's this harmonious blend that drives my passion and informs my belief in the profound impact architecture can have on the betterment of society."
Li is an award-winning architectural designer from Beijing, China, who became fully engrossed by the city's rapid development and modernization during his youth. His passion for architecture and design matured and transformed alongside the landscape around him.
The architectural luminary, Liang Sicheng, would eventually come to inform Li's course in life. Sicheng's link with the University of Pennsylvania brought Li to America for a Master's Degree in Architecture, where his journey began in earnest – a journey seemingly leveraged on using architecture for Healing, Connection, and Advocacy.
Love & Hope
"Architecture has the potential to have a healing effect on individuals and communities. When buildings can establish a connection between people and the cultural history, present, and future of a place, this healing effect becomes amplified."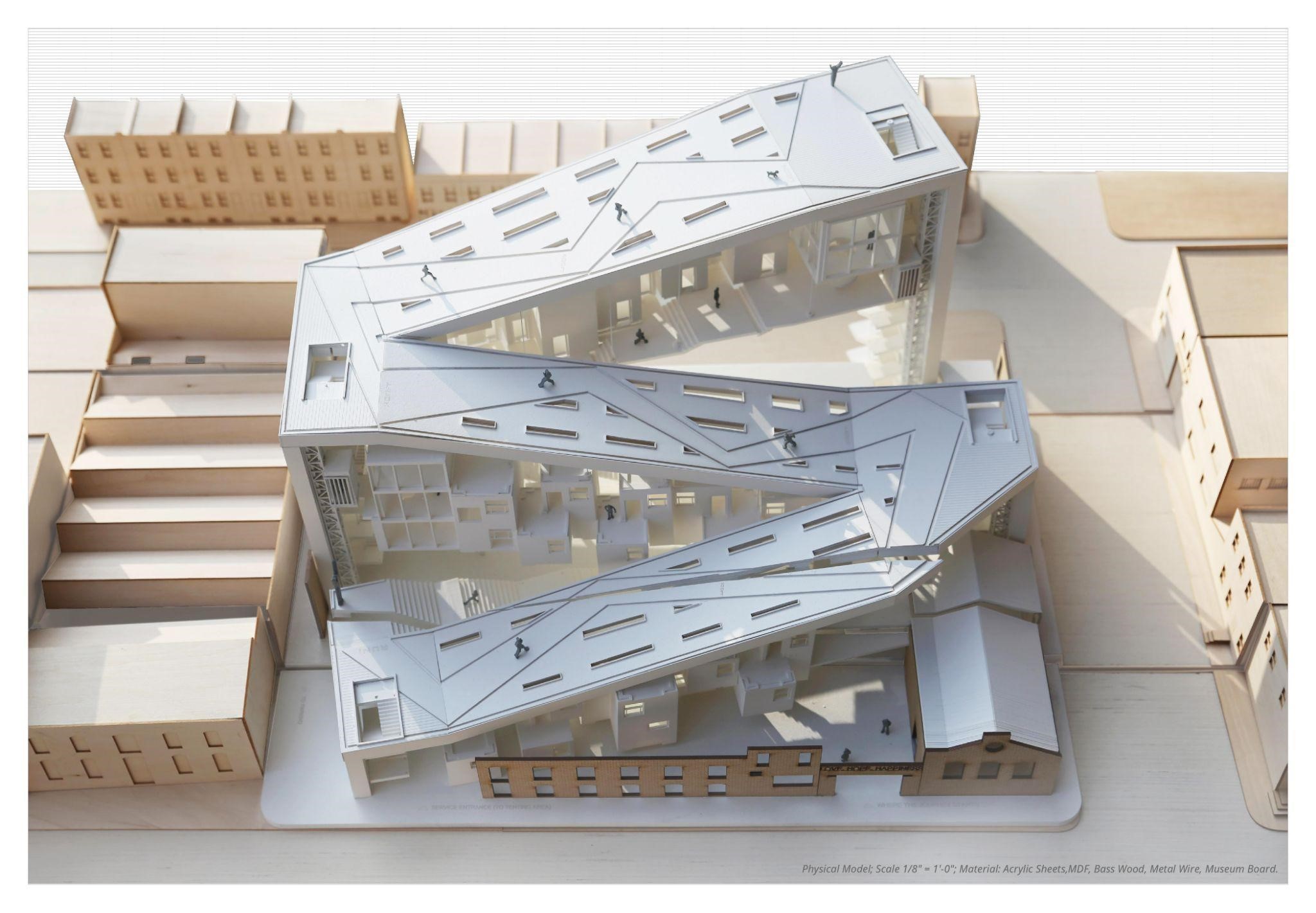 In a land portrayed as the richest country on the planet – a Superpower – homelessness is still a crisis that goes unsolved and often unactioned. Li sees healing as the missing variable in the equation to resolve this issue, once and for all.
Transitional Housing for Short-Term Encampments sees the unhoused migrating from temporary housing in shelters, street doorways, and abandoned buildings to an elevated building with a strategic view of the Philadelphia skyline.
But it's more than the structure itself, this transitional housing initiative is a community space whose form informs a philosophical pursuit to change people from the inside out. The precise angle of 22.3 degrees toward the city center, the twists and turns at the corners, and the continuous public pathway on the top allow physical space for the contemplation and execution of:
temporary housing solutions
learning and interaction
essential support facilities
community collaboration
rebuilding community connections
vocational training programs
mental health support
social skills training
rehabilitation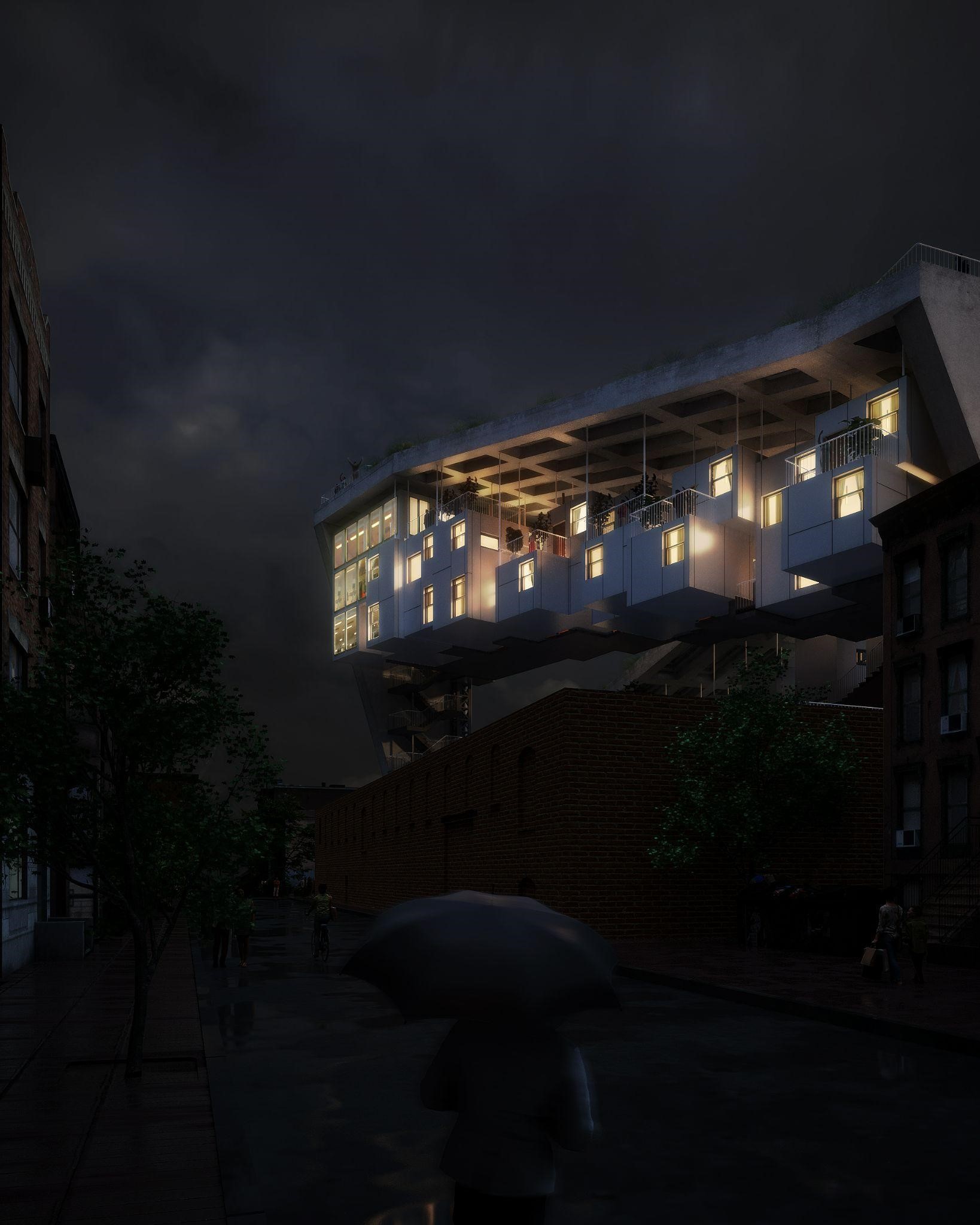 Green spaces throughout will provide a natural oasis not often available in impoverished inner cities. A blast of nature combined with the urban skyline is designed to uplift spirits and stockpile inspiration, to make a positive change with the community resources mentioned above. Every aspect is to be consciously and subconsciously internalized, even the slope is a symbolic representation of the Hero's Journey.
Private living spaces and public pathways bring the unhoused to a place of reflection and tangible support simultaneously. More than the sum of its building materials, it is truly about inspiring Love & Hope for the most vulnerable in society. The hope is that it will become a way for humans to "rebuild their lives, reintegrate into society, and embark on a path to success using their own strength".
Borderless Community
"Instead of building a 2,000-mile fence or wall, we should create a 2,000-mile Green Corridor. A linear corridor with a mix of green facilities, such as solar power, wind turbines, and desalination, and most importantly, housing, would have a historically positive effect on both nations, helping to heal the gap between people from two nations."

Speaking for the American Way, the days of community seem to be in the rearview. Each generation has less physical interaction with their neighbors. This bodes horrendously for our neighbors to the south. A profound sense of the "other" makes separation a better option than learning and collaboration.
Plus, who said a wall would work anyway?
Xuefeng Li (Frank) has a more inclusive and revolutionary idea – temporary housing that physically and spiritually reconnects neighbors. The 800,000 DACA (Deferred Action for Childhood Arrivals) recipients are citizens without a country.
DACA recipients can go to school, get jobs, get driver's licenses in some places, and start new families but cannot leave the U.S. to visit family abroad due to their immigration predicament. This border housing would essentially be neutral ground for DACA recipients to reunite with family.
Plans for a 2,000-mile wall could become a 2,000-mile Green Corridor, a border wall becomes a border community. The primary goal is mutual understanding.
This borderless community and linear corridor will include programs and facilities like:
binational library
binational theater
binational coworking space
solar power plants
wind turbines
desalination plants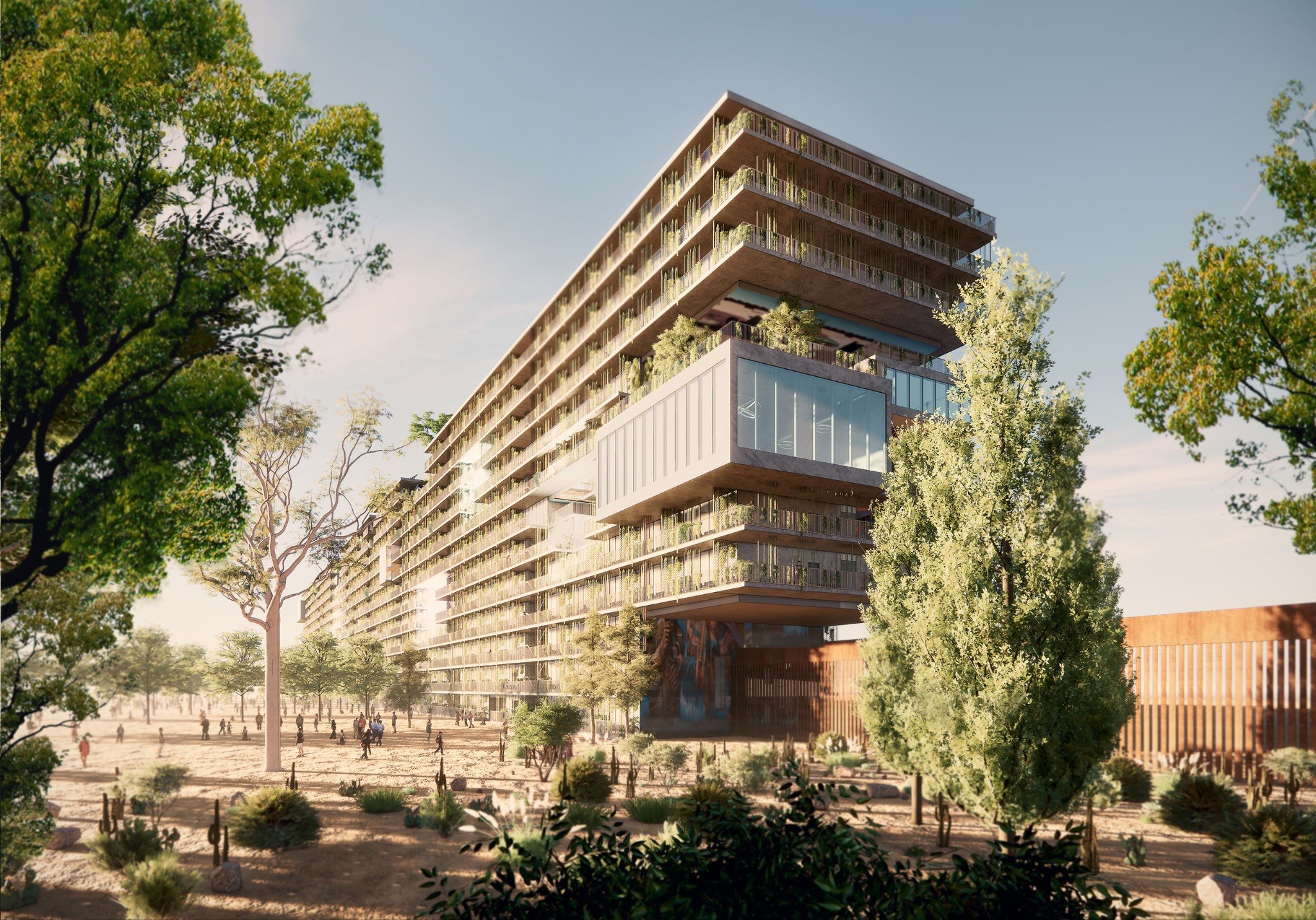 Li believes that building social housing on the border will transform a place of fierce contention into a socialized place for neighbors to once again sit down and have civil conversations under steamy southwestern skies.
Healing Bubblescape
"I firmly believe that architecture possesses the remarkable ability to positively impact our world, particularly in its capacity to provide intangible healing experiences."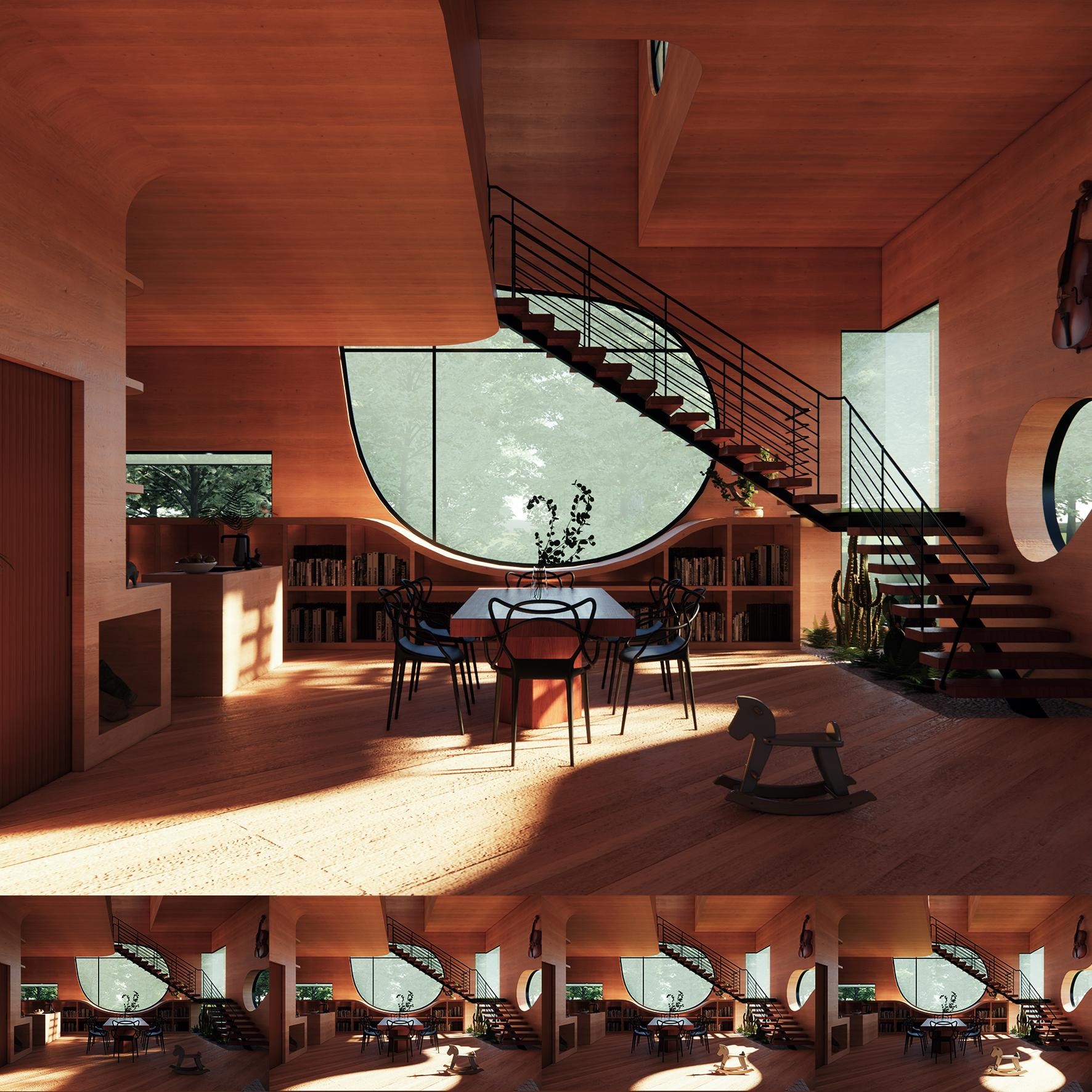 Nothing says childhood joy like running through the grass in the evening sun blowing bubbles. This expression of joy may not be the same for every child, sometimes challenges are waiting to steal the wonderment away. Li designed a small single-family home in upstate New York based on simulating this joyous scenario of bubbles and sunlight.
The architectural designer is seeking to magnify the therapeutic possibilities of this childhood pastime for children with autism spectrum disorder (ASD). With 1 in every 100 children diagnosed, a living space that uses curved voids and sunlight to cast shadows that emulate floating bubbles would change the lives of so many when implemented on a mass scale.
The environment of interesting wall openings and stained-glass is designed to:
stimulate the senses
provide a serene and calming atmosphere
foster a sense of tranquility
promote emotional well-being
provide beneficial sunlight exposure
create an engaging and stimulating environment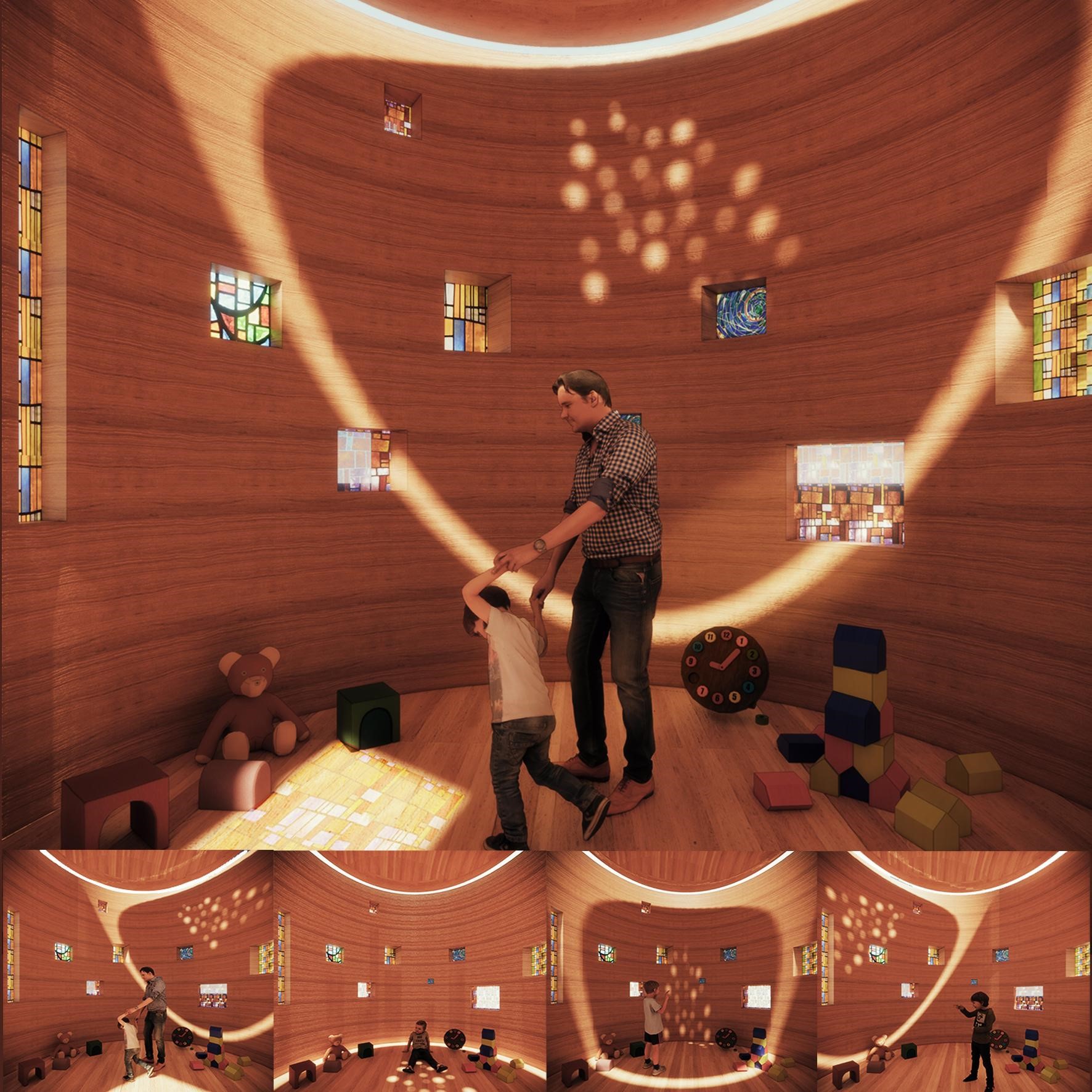 All of these purposeful byproducts of the interaction between light, color and shape have been shown to have a positive impact on children with ASD. Improving mood, behavior, and cognitive function by implementing naturally occurring phenomena is a step toward the ancient wonders of the world. Areas designated for specific functions, such as relaxation, play, and therapy – based on their shape, entry points of light, and color patterns – are probably more mystic than Li would admit to.
Award-Winning Achievements
1st Prize in 2023 Sunlight In Architecture competition
Platinum Winner 2023 London Design Awards
14th Five-Year Plan "Pioneer of Scientific and Technological Innovation in the Field of Architectural Design"
2021 Outstanding Invention Achievement of Scientific and Technological Innovation in the Field of Architectural Design
2nd Prize 2019 International Shopping Plaza Concept Competition
Recognition in the Zijin Award Architecture Design Competition
Nominated twice for the AIM Architecture Design Competition
1st Prize in the F-E Global Racetrack Design Championship
2013 Green Innovation Award for the first Urban Farm in Beijing
In Summary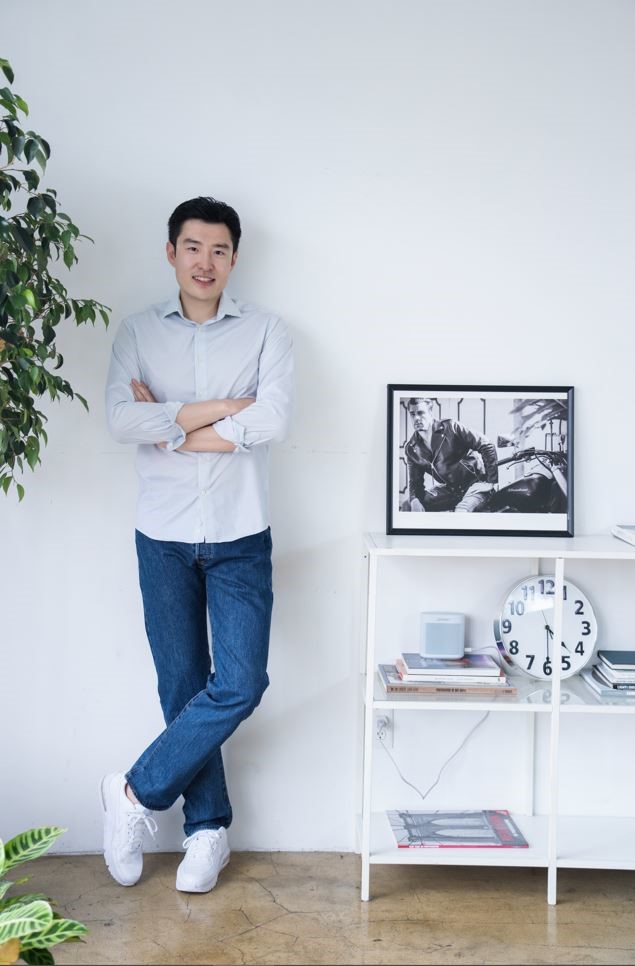 As Xuefeng Li (Frank) continues to chart his singular course in the perpetually novel field of architectural design, he remains driven by the boundless possibilities that structural innovation can have on actual people. A brief examination of the three examples presented provides insight into the lasting impact Li is destined to make on the world with his remarkable work.
Innovative community-based social housing projects for the unhoused, homes that positively impact children with autism spectrum disorders (ASDs), and green housing communities tailored to DACA recipients that will ultimately reunite global neighbors are all examples of physical structures designed to serve overall human well-being. The architect believes fervently in architecture's power to create and shape inclusive, supportive, and compassionate spaces that elevate the quality of life.
Li's portfolio spans the gamut of scale and classification – from supertall skyscrapers to aviation facilities, mixed-use master planning to commercial structures, hospitality establishments to large-scale residential developments, and custom homes to retail stores – yet his motivations go far beyond the assembly of brick and mortar. He is a philosopher and visionary who uses architecture to tackle pressing social issues to heal, connect, and advocate for a brighter tomorrow.