Devoted fans of the classic Full English Breakfast have expressed their disappointment with the lacklustre versions being served in foreign countries.
These subpar breakfasts were prepared in Malaysia, Kenya, the USA, and Venezuela.
One particular rendition in Thailand divided the opinions of sausage, bacon, and egg enthusiasts.
However, the closest attempt to replicate the authentic dish was found in war-torn Ukraine.
The English Breakfast Society's experts took note of these international interpretations.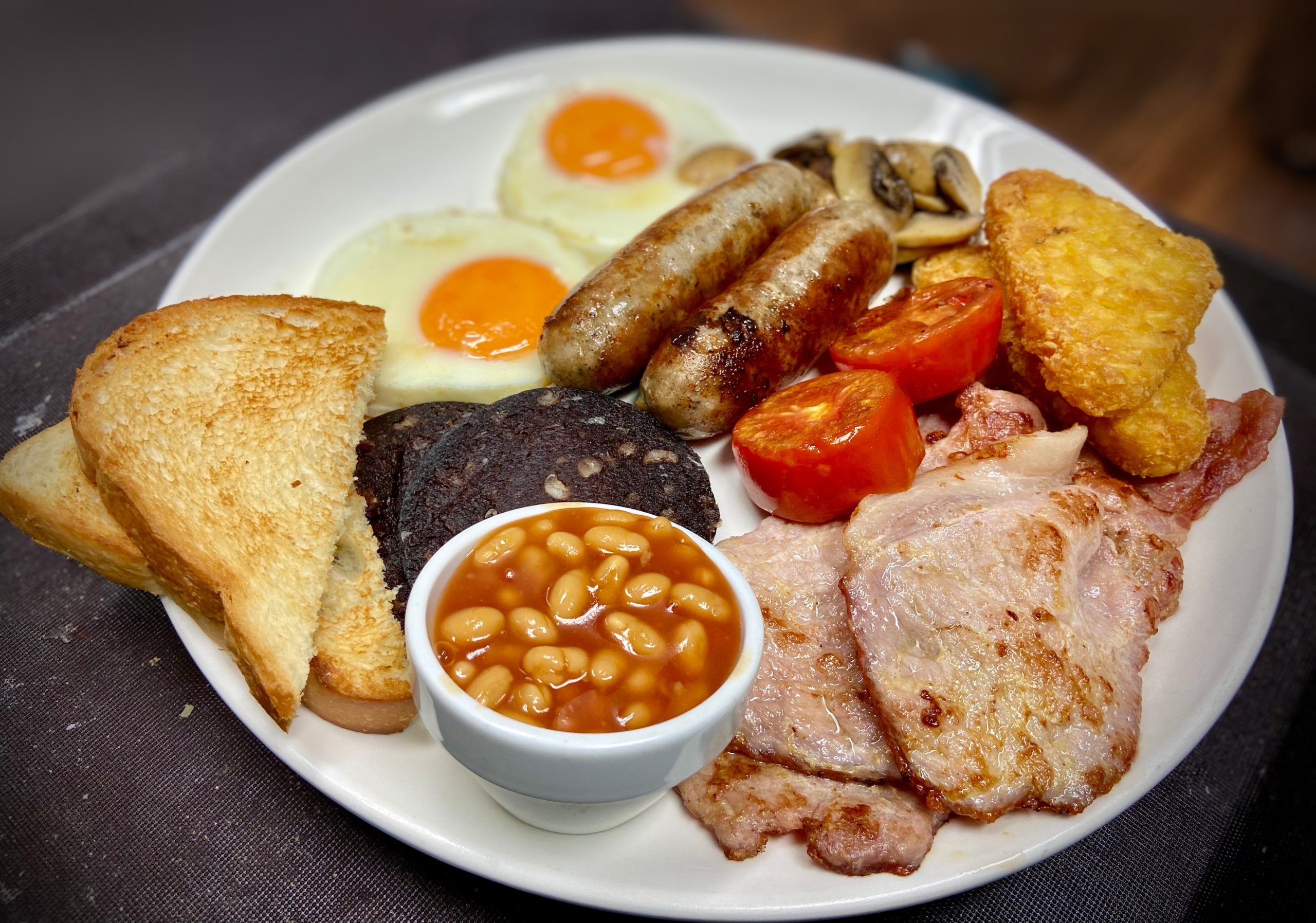 One example was served at the London Bus Cafe in Malacca, near Kuala Lumpur, Malaysia, featuring frankfurters, French bread, soggy tomatoes, a hash brown, and approximately 20 beans.
Expressing his discontent, Nick Jones exclaimed, "That is truly unsatisfactory."
Stephen Boatright sarcastically quipped, "How considerate of them to put in the effort. It could use a little guidance to become a genuinely English breakfast."
In Kenya, a miniature fry-up consisting of a lone slice of bacon, two sausages, an omelette, a slice of toast, and haphazardly placed potatoes was served, barely filling the plate.
One food enthusiast named Rick commented, "That's disappointingly meagre."
Chris Phillips added with uncertainty, "Hmm…"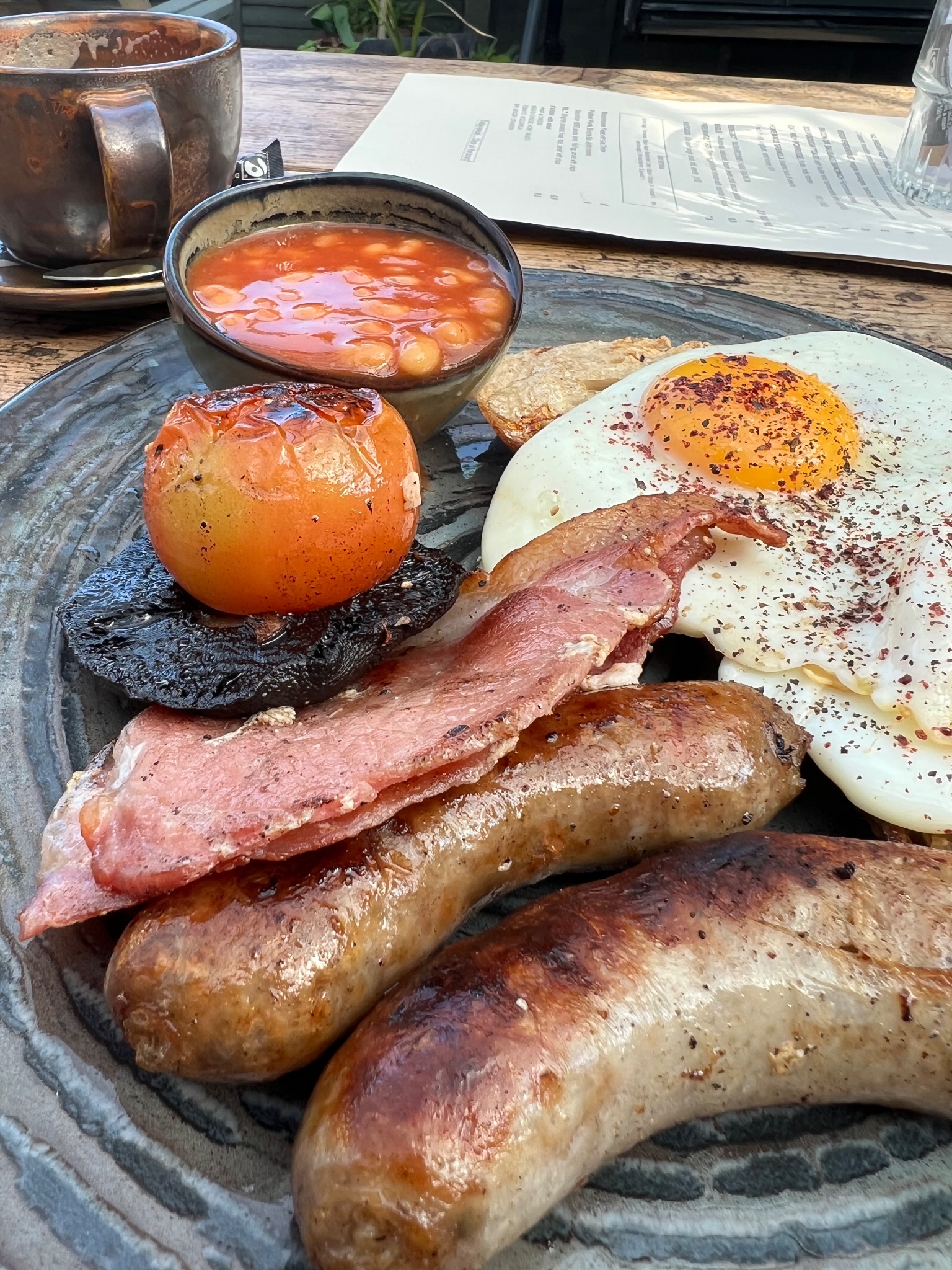 An American food enthusiast named Franklin attempted to make homemade sausages, eggs, and tomatoes, but instead of baked beans, he substituted them with creole beans and rice seasoned with Cajun spices, resulting in a disheartening display.
Angrily, Stuart Wallace retorted, "Somebody should call security."
Eric Blair added, "Please refrain from these feeble attempts abroad. They almost always make me feel nauseous."
Another individual proclaimed, "This should be considered a crime against taste."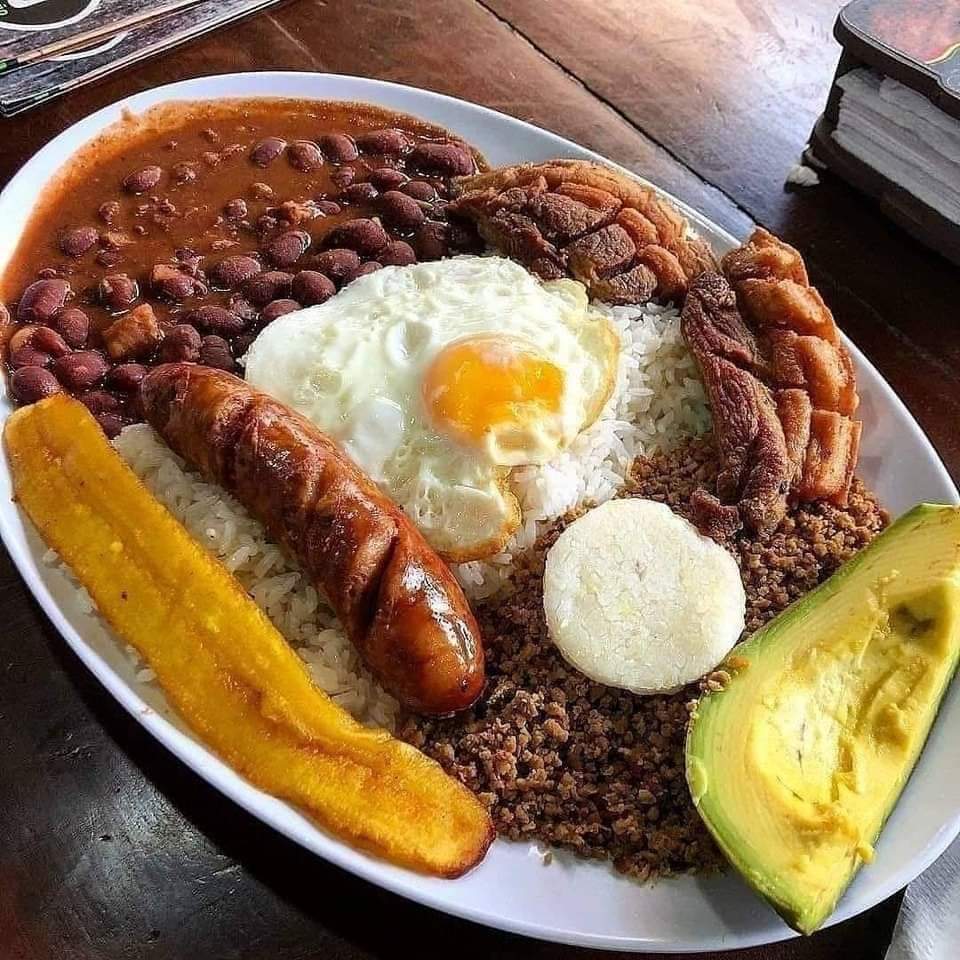 In Venezuela, Alan Zamayoa praised a tropical variation of the Full English Breakfast, which included sausage and eggs, alongside kidney beans, rice, and oddly enough, avocado.
The menu at The Old English pub in Bangkok, Thailand, presented a mixed response.
It consisted of bacon, fried eggs, sausages, hash browns, mushrooms, tomatoes, black pudding, but only a single slice of toast.
Jon Gale, a member of The English Breakfast Society, cheerfully exclaimed, "If I were in Bangkok, I would gladly indulge in that!"
Another person commented, "I've seen worse in England. Quite enjoyable."
However, Chris Phillips chimed in, "Not bad, but it could use more toast."
Nevertheless, a nearly flawless rendition served in Ukraine received widespread approval. It included two sausages, bacon, fried eggs, black pudding, tomatoes, and beans.
Article put together by Z News Service images by Jam Press (contact them for usage)