A remarkable spectacle unfolded in the skies, as a colossal fireball streaked across the horizon at an astonishing velocity of 36,000 miles per hour, igniting a wave of mass panic in its wake.
The extraordinary occurrence transpired on a fateful Sunday (3 September), casting its mesmerizing display over a vast expanse from Washington DC to New York, United States. This breathtaking phenomenon garnered widespread attention as it traversed the heavens, capturing the imagination of countless observers.
Shared through a captivating video clip posted on X (previously known as Twitter), the scene is set in Clarksburg, Maryland, where Steve Olsen's front door camera immortalized the celestial spectacle. The narrative begins in a tranquil manner, with the world appearing ordinary until a luminous orb of brilliance emerges, descending with swift grace before vanishing into the tapestry of the night.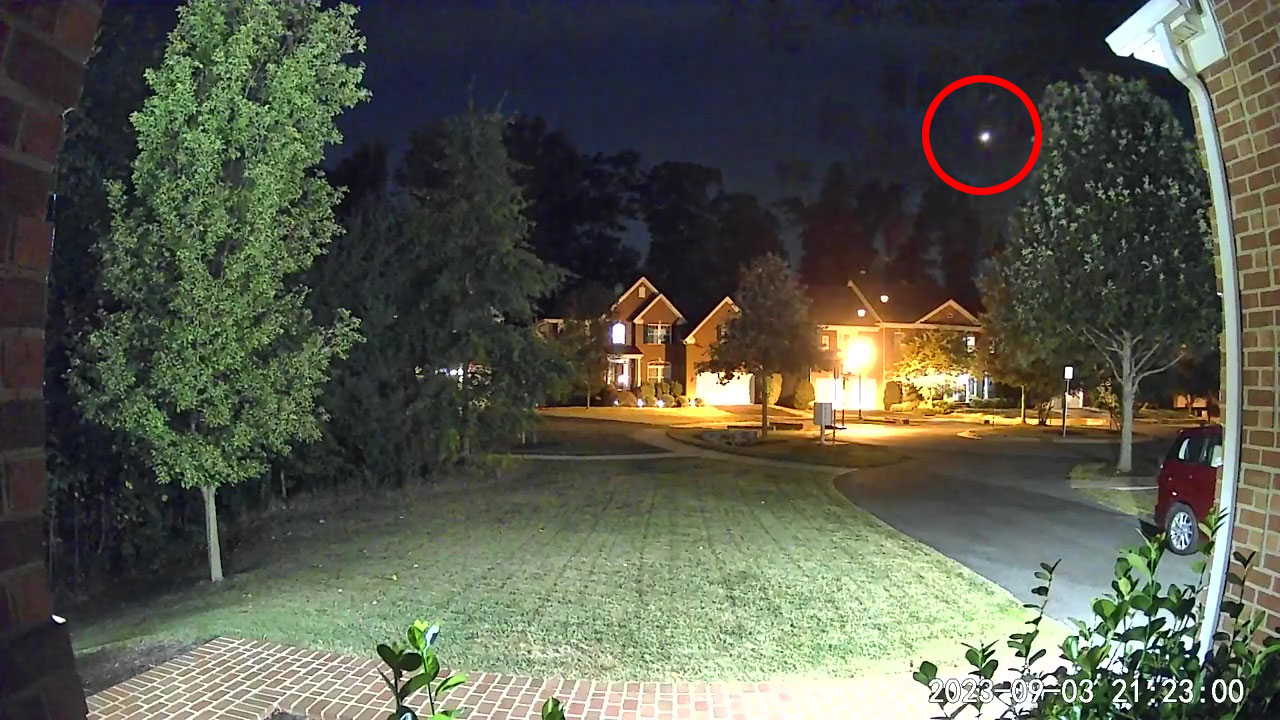 A communal buzz of astonishment reverberated throughout the comments section, as users poured forth their reactions to the awe-inspiring event. Kate expressed, "That's beyond belief! Thank you for sharing this incredible moment."
Carrie succinctly exclaimed, "Incredible."
René chimed in, echoing the sentiment with a resonant "Incredible! Absolutely mesmerizing."
Robert marveled, "We were graced with this sight off Long Beach Island, NJ. And just before that, a parade of Starlinks adorned the sky."
Laura, recounting her own experience, shared, "We too witnessed the meteor in Easton, MD, gazing northward as it journeyed from southeast to northwest."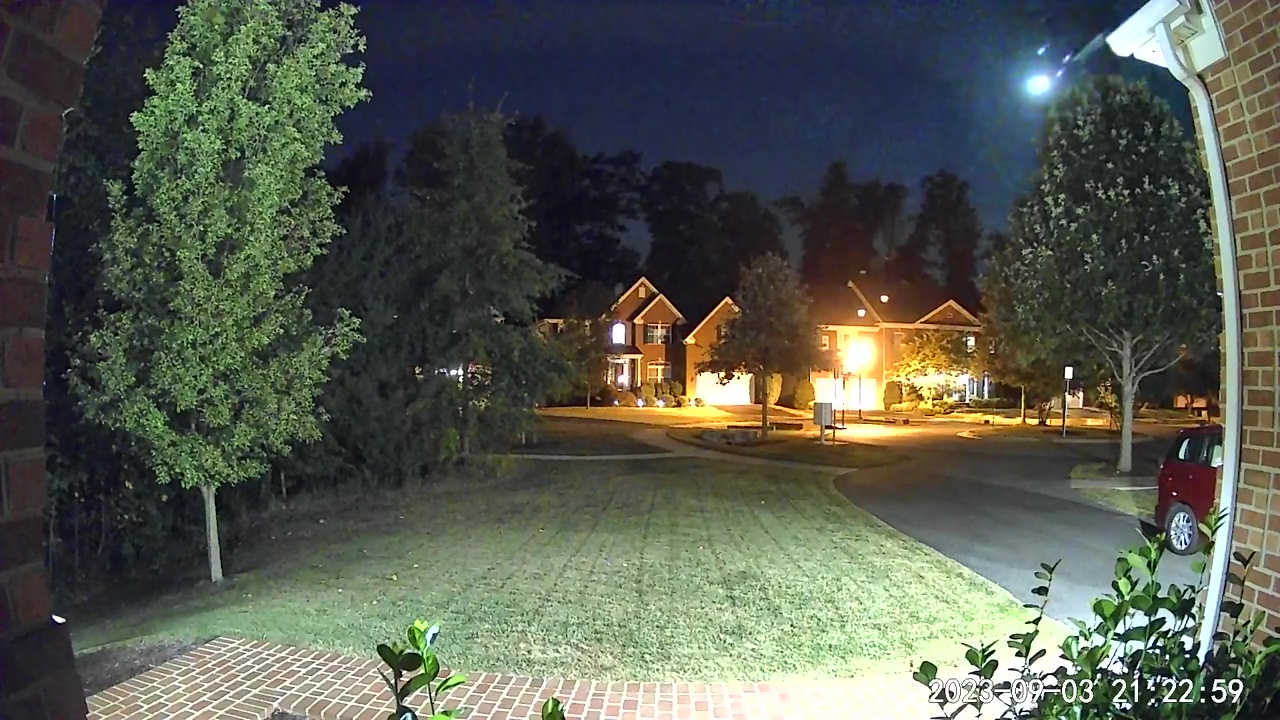 Reports affirm that this celestial marvel propelled through the atmosphere at a jaw-dropping velocity of 36,000 mph, culminating in a resounding boom upon its explosive conclusion. Despite inciting a rush of alarm, experts contend that the enigmatic occurrence can be attributed to a meteor—a celestial visitor or space-faring rock—as it embarked on its final descent within Earth's atmospheric embrace.
The transient yet captivating journey of this remarkable fireball serves as a vivid reminder of the celestial dance that unfolds above, casting its luminous imprint upon our earthly existence.