Luxury brand Balenciaga has raised eyebrows with its latest offering, the Men's Paris Mule in Blue, which is part of their summer collection. Priced at £550, these denim trainers are creating a stir due to their intentionally "destroyed" design and "dirty" effect.
While some fashion enthusiasts appreciate the avant-garde approach, the unconventional nature of the shoes has ignited a debate. The trainers exhibit a frayed and worn material with the back of the shoes intentionally missing. The rubber soles sport scuff marks, and the toe area is deliberately discolored to mimic a worn appearance.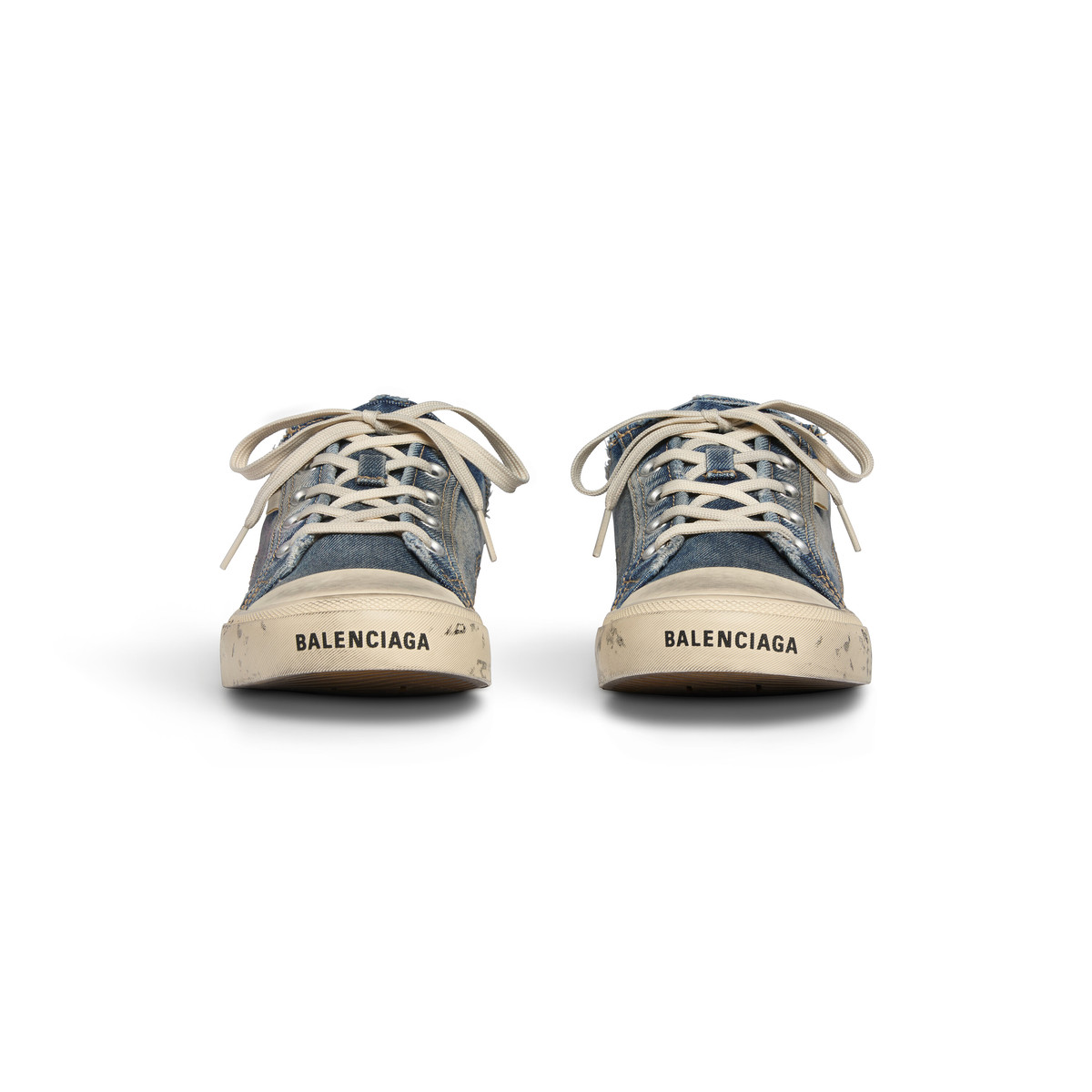 Critics argue that for a price tag that steep, consumers would expect to receive a complete shoe, rather than a purposely incomplete and distressed design. The sentiment is that high-end fashion should offer both innovation and quality in its products.
The cotton and polyester trainers are available in sizes ranging from five to 12, and the product listing describes them as follows: "Destroyed denim and rubber. Dirty effect. Mule, open at back. Balenciaga logo printed at the edge of the toe, embossed size at back. Five eyelets lace-up vamp, vulcanized sole. Wipe with a soft cloth."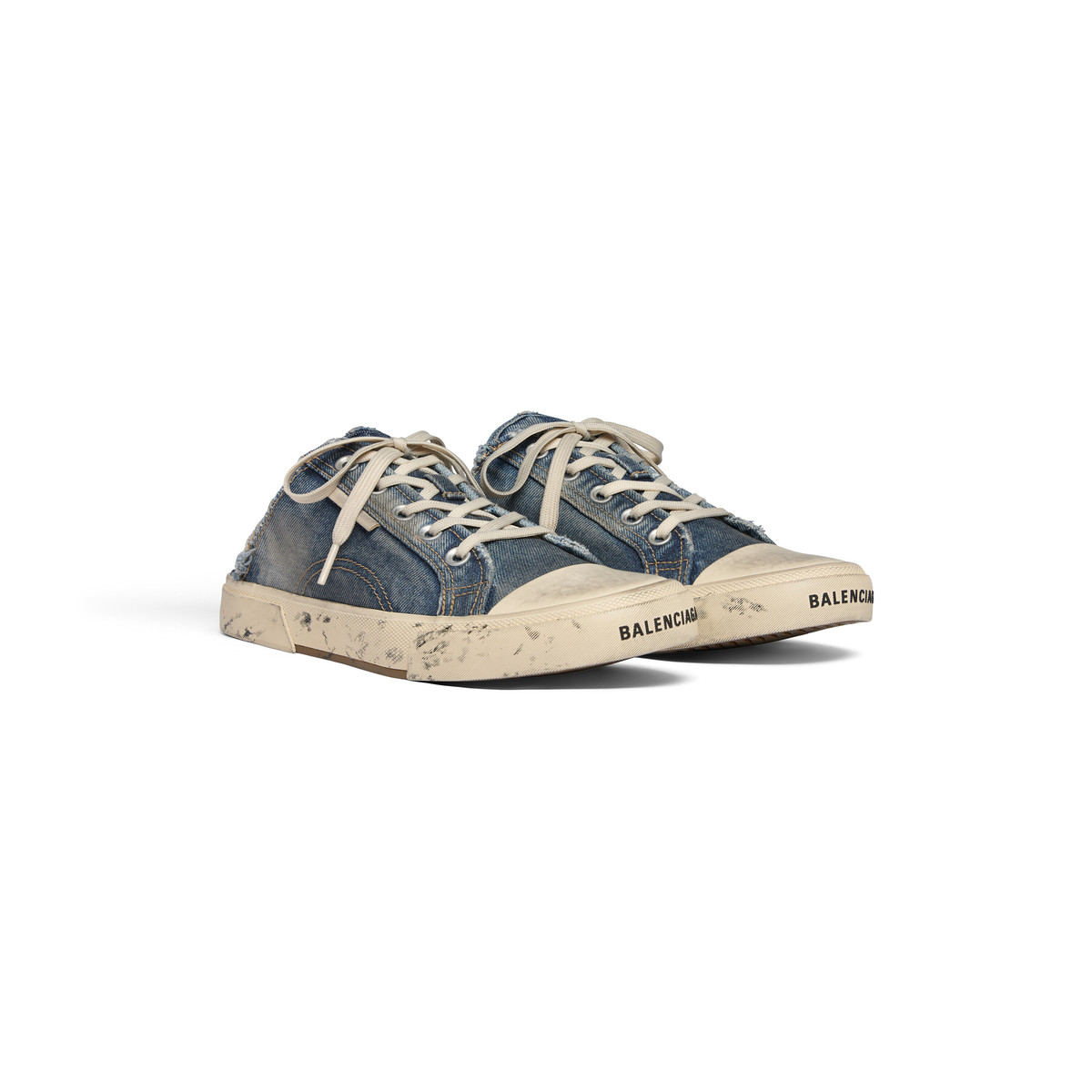 Balenciaga, known for attracting A-listers like Kim Kardashian and Manchester City footballer Jack Grealish, often pushes boundaries with its designs. However, this is not the first time the brand has faced criticism. In November of the previous year, an advertising campaign featuring bondage bears alongside children sparked controversy and backlash.