In an incredible turn of events, a cat named Butters has been reunited with his family after vanishing for over 12 years and being found more than 200 miles away from home.
Butter's remarkable journey back to his family began when he showed up in the back garden of Dalton Churchwell, an animal control officer. Dalton scanned the feline for a microchip and discovered that he had been reported missing in 2011. Butter had gone missing from his owner Angelo Castellino's San Diego, California, USA home.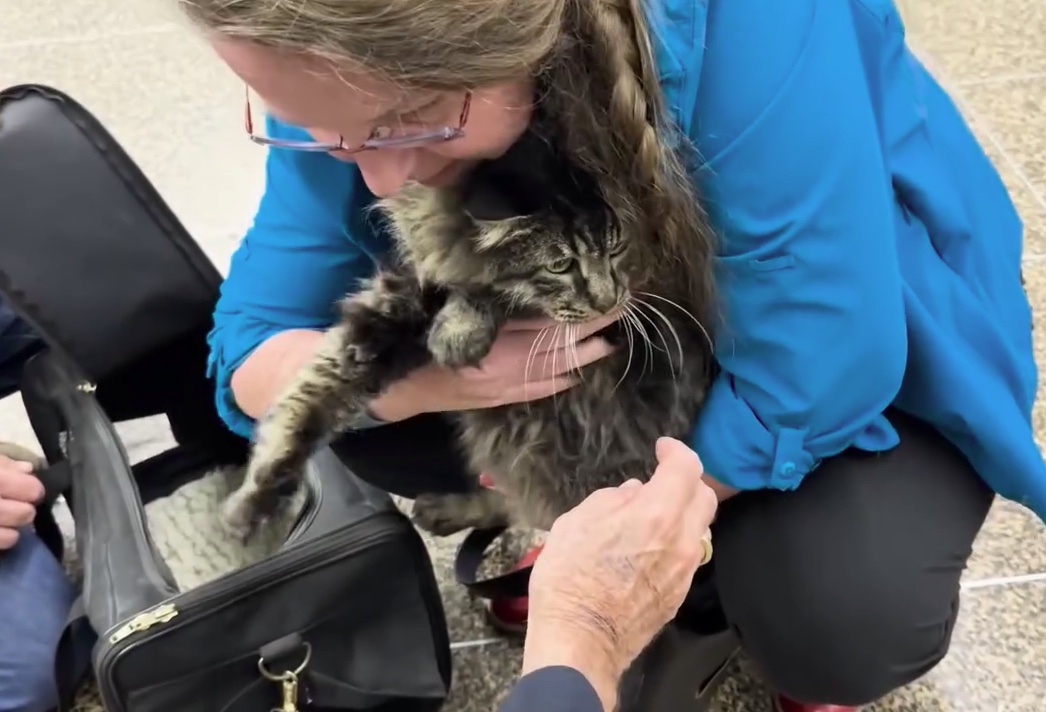 The surprising part of the story is that Butters was found a staggering 217 miles away in Blythe, California, within the same state. Dalton Churchwell, who works for the Riverside County Department of Animal Services, made it his mission to reunite Butters with his family. Despite being a Sunday night and his time off, he went above and beyond to help.
Angelo Castellino expressed his gratitude, saying, "It was just unbelievable. I'm so grateful to Officer Churchwell to have Butters identified. The officer just really went out of his way. He did this on a Sunday night, on his time off."
To facilitate the reunion, the non-profit organization ASK Foundation offered to cover the cost of flying Butters to Seattle, Washington, where the Castellino family had relocated. On October 7th, RCDAS volunteer Larry Rudolph accompanied Butters on the flight. Then he handed the cat over to Angelo and his wife Shelley.
Currently, Butters is readjusting to his new home alongside his brother Barnacles. The Castellino family is overjoyed to have Butters back after all these years but remains baffled by how he managed to travel such a vast distance.
A spokesperson from RCDAS emphasized the importance of microchipping pets, highlighting that it plays a vital role in reuniting lost animals with their families. This incredible reunion is a testament to dedication and teamwork and a reminder of the significance of microchipping beloved pets.
Disclaimers:
This content and images have been submitted as a press release, edited, and syndicated by https://www.znewsservice.com/.
Should you have any questions relating to this content please get in touch at https://www.znewsservice.com/contact/