A vintage 1957 Mercedes-Benz 300 SL Roadster is now available for sale at £1 million after a meticulous 3,500-hour restoration process.
The classic car was completely stripped down to its shell during the extensive restoration, which equates to nearly 146 days or approximately five months of work.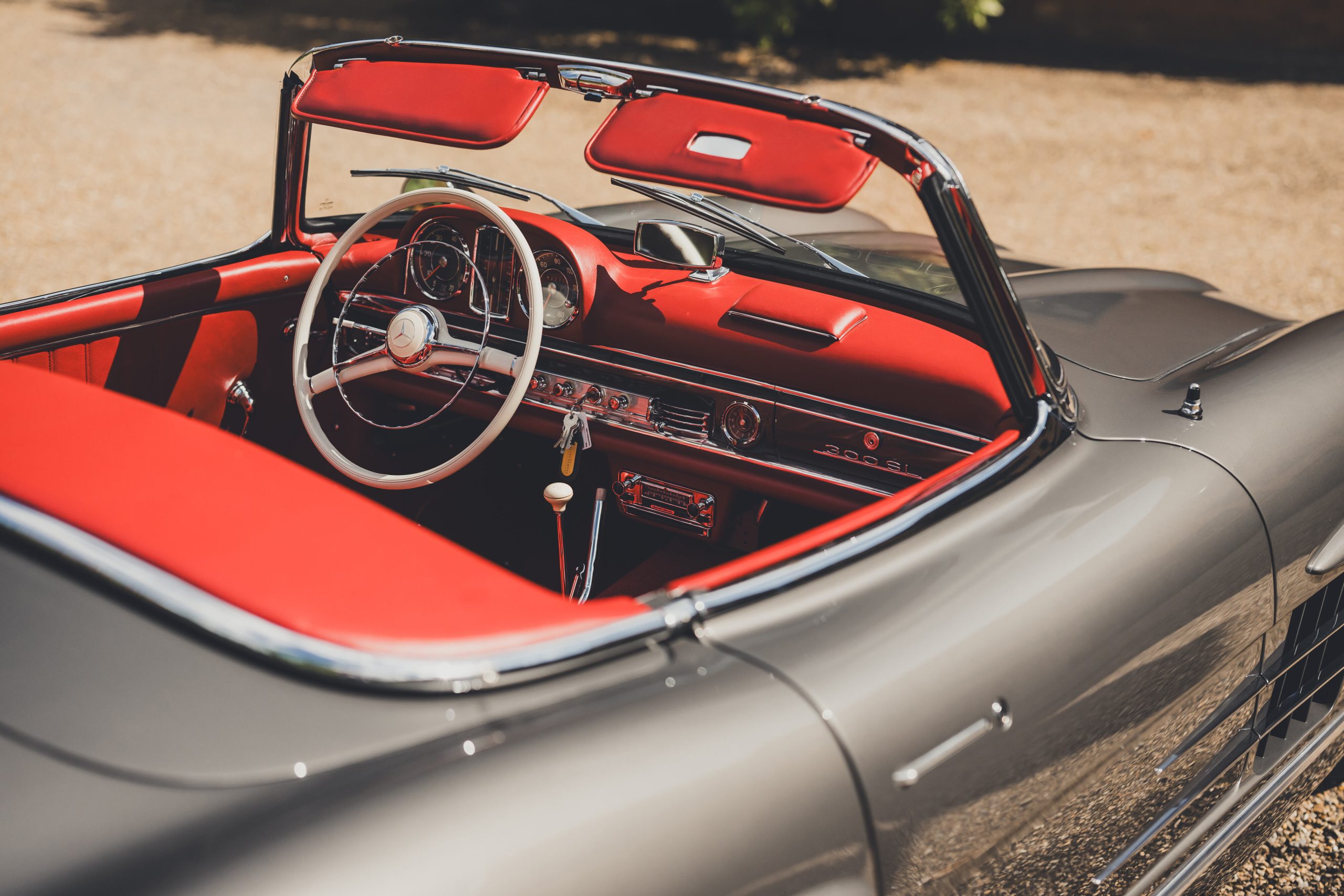 With a top speed of 161 mph and a 0-60 mph time of 8.5 seconds, the Mercedes-Benz 300 SL Roadster is a legendary vehicle. Hollywood icon Clark Gable and Italian actress Sophia Loren once owned similar models.
Little information is available about the car's history for the first 33 years of its existence. It changed hands four times and underwent minor work over the decades. However, in 2016, an extensive restoration was initiated to return the car to its "as-new condition" due to minor flaws.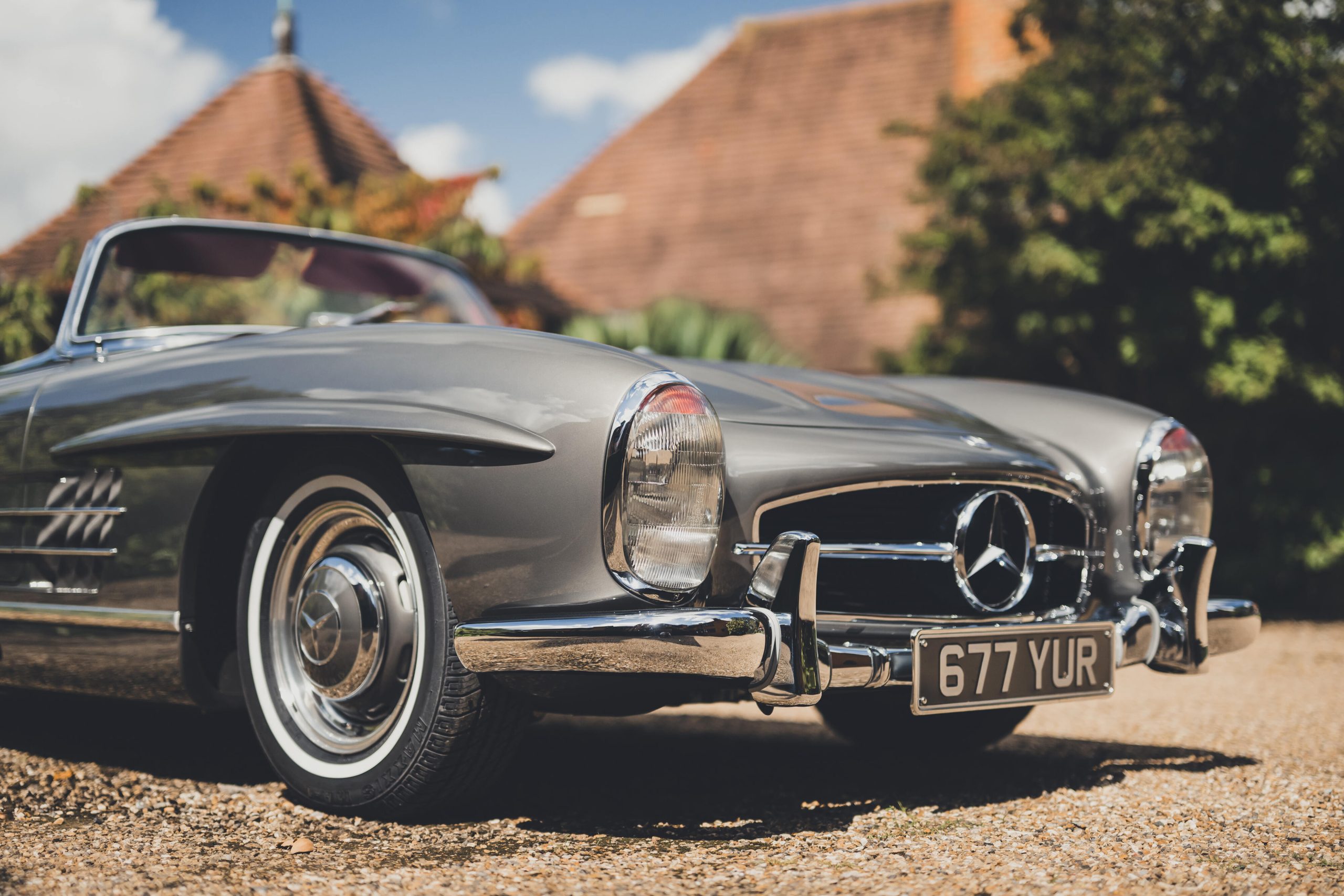 The restored vintage Mercedes is currently being sold by RM Sotheby's in a private sale in Chobham, Surrey.
A spokesperson for the auctioneers and sellers provided details about the car's history, stating:
The car was originally registered in July 1957 and supplied to the United States.
Its early history remains largely unknown, but by 1990, it had returned to Germany and underwent a restoration in 1993, which is documented in photographs showing the car finished in Silver-Grey over Red leather.
After the restoration, the car changed hands a few times and received additional mechanical work, including a rear axle and engine rebuild, a new clutch, and a gearbox rebuild.
In 2008, the car was sold to a collector in Greece and later acquired by the current owner, who imported it to the UK in 2013.
Shortly after arriving in the UK, the car underwent a comprehensive restoration by Hilton & Moss, which included stripping the car to bare metal and correcting improper damage repairs to the rear section, among other minor flaws.
The restoration required approximately 3,500 hours of labour and resulted in the car being finished in the period-correct Anthracite Grey over a contrasting red leather interior.
It was also discovered that the car had been fitted with a replacement engine of the correct type at some point in its history.
The car performs exceptionally well on the road, delivering smooth acceleration, gear changes, and a well-tuned engine.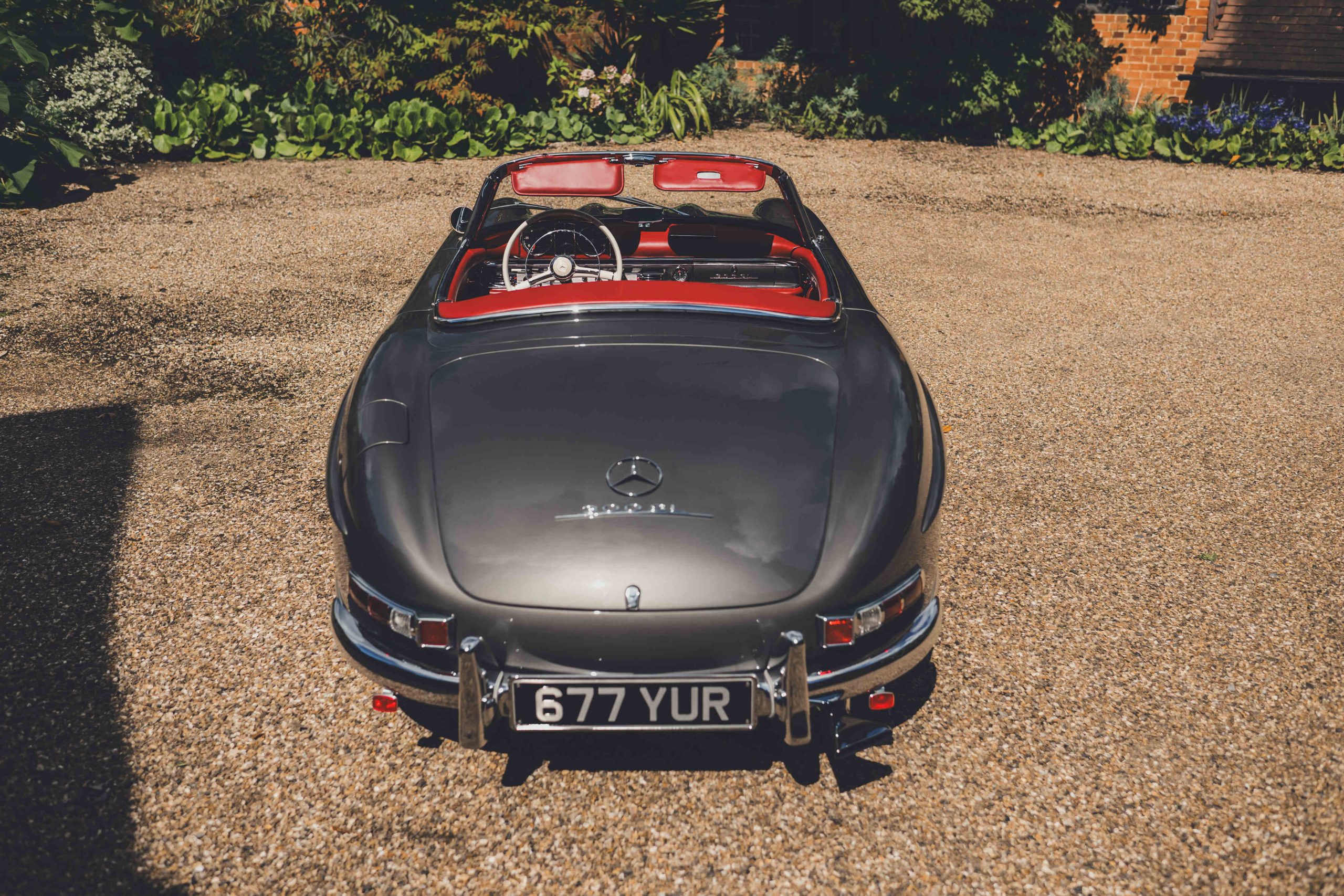 This meticulously restored vintage Mercedes-Benz will appeal to collectors and enthusiasts of classic cars.
Disclaimers:
This content and images have been licensed to use by Jam Press, edited and syndicated by https://www.znewsservice.com/.
Should you have any questions relating to this content please get in touch with Jam Press via  https://www.jampress.co.uk/contact-us/