A team of snake hunters successfully captured a colossal 17-foot python after a 45-minute struggle. The group was on a mission to locate invasive species threatening native wildlife when they stumbled upon this massive Burmese python, weighing 14 stone and 1 pound.
During the operation, Conservationist Mike Elfenbein, aged 45, and his 17-year-old son Cole were joined by fellow hunters Carter Gavlock, Trey Barber, and Holden Hunter. Their primary objective was safeguarding native species within the Big Cypress National Preserve in Florida, USA.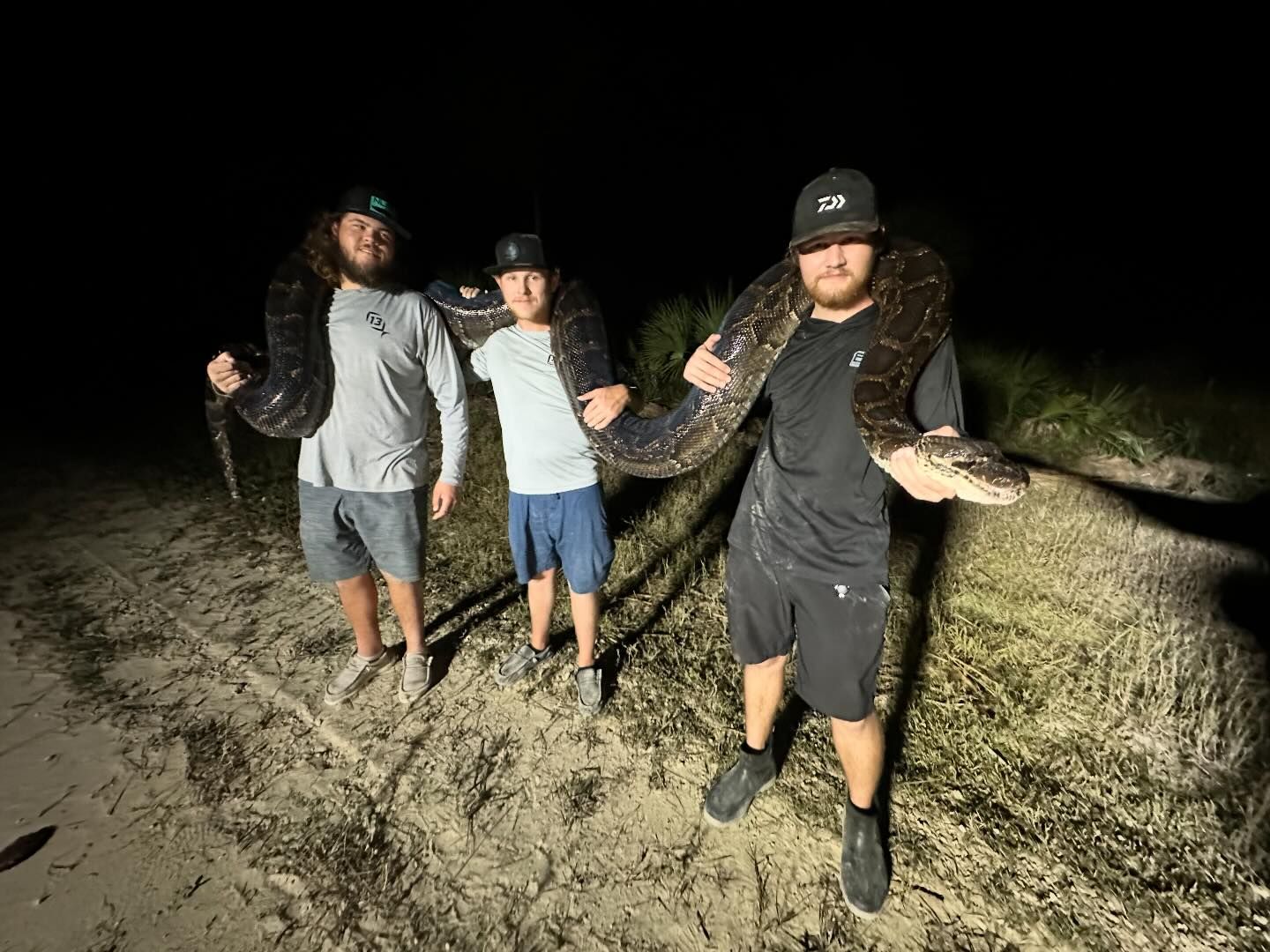 Holden expressed his astonishment, saying, "It's astonishing that these creatures are now prevalent in Florida, but encountering one of this immense size was unexpected."
Mike explained, "Although we were strangers, we realized we had to capture this specimen. I seized it by the head while my son held its tail."
He recounted the experience to CBS News, saying, "We stretched it out across the road, and Carter, Holden, and Trey struggled to keep it under control."
He continued, "It lifted us off the ground. We were certainly unprepared for a python of this magnitude. It's difficult to comprehend until you've grappled with one of this size."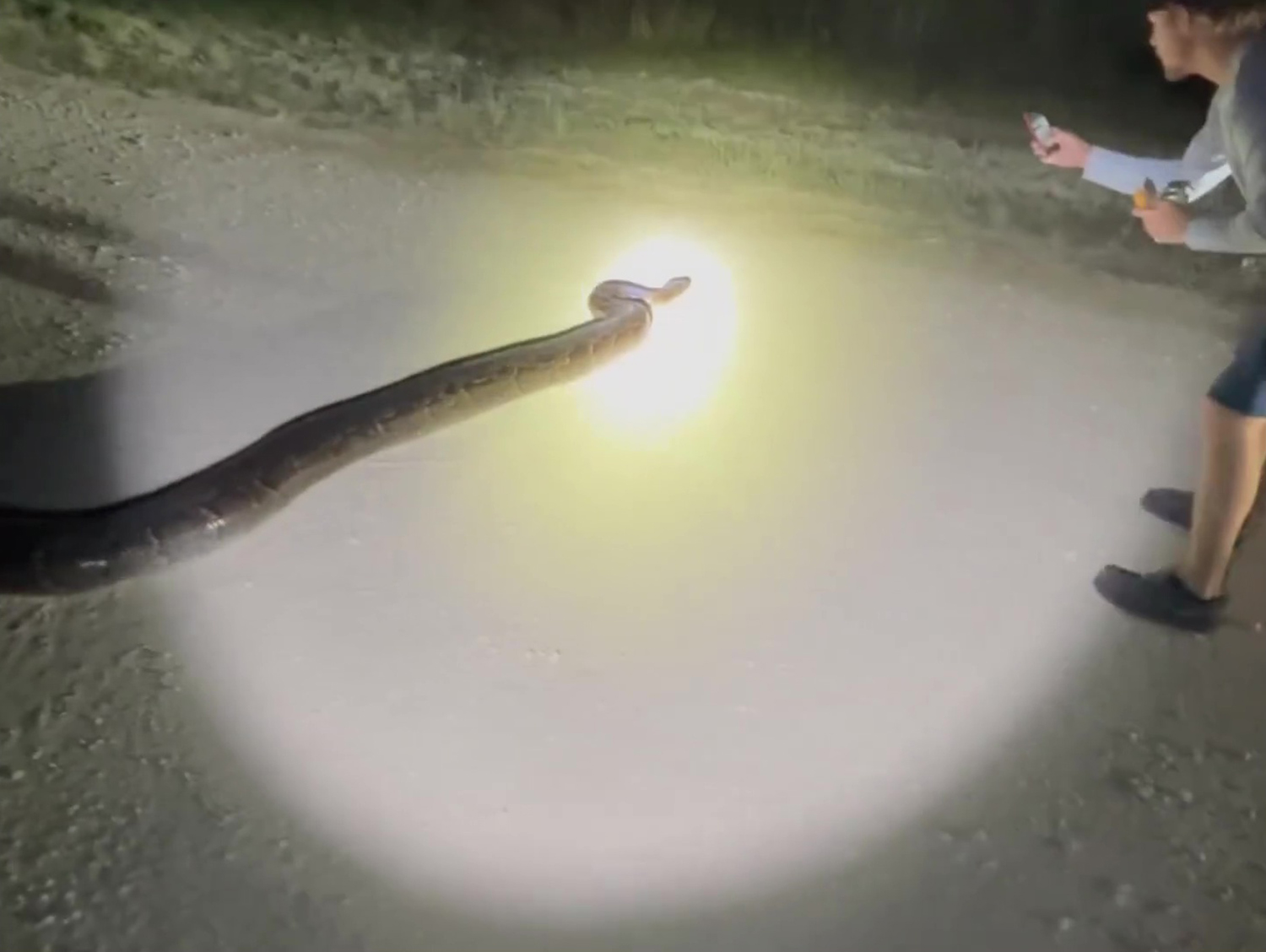 Professional python hunter Amy Siewe was summoned to the scene to euthanize the reptile. Self-proclaimed as the 'Python Huntress,' she commented, "This python has taken the lives of many of our native animals. It will never happen again."
Inside the Burmese python's stomach, they discovered hooves and bone fragments belonging to a deer.
Elfenbein concluded, "This snake had consumed a substantial amount of native wildlife to attain such a size. She had her final meal."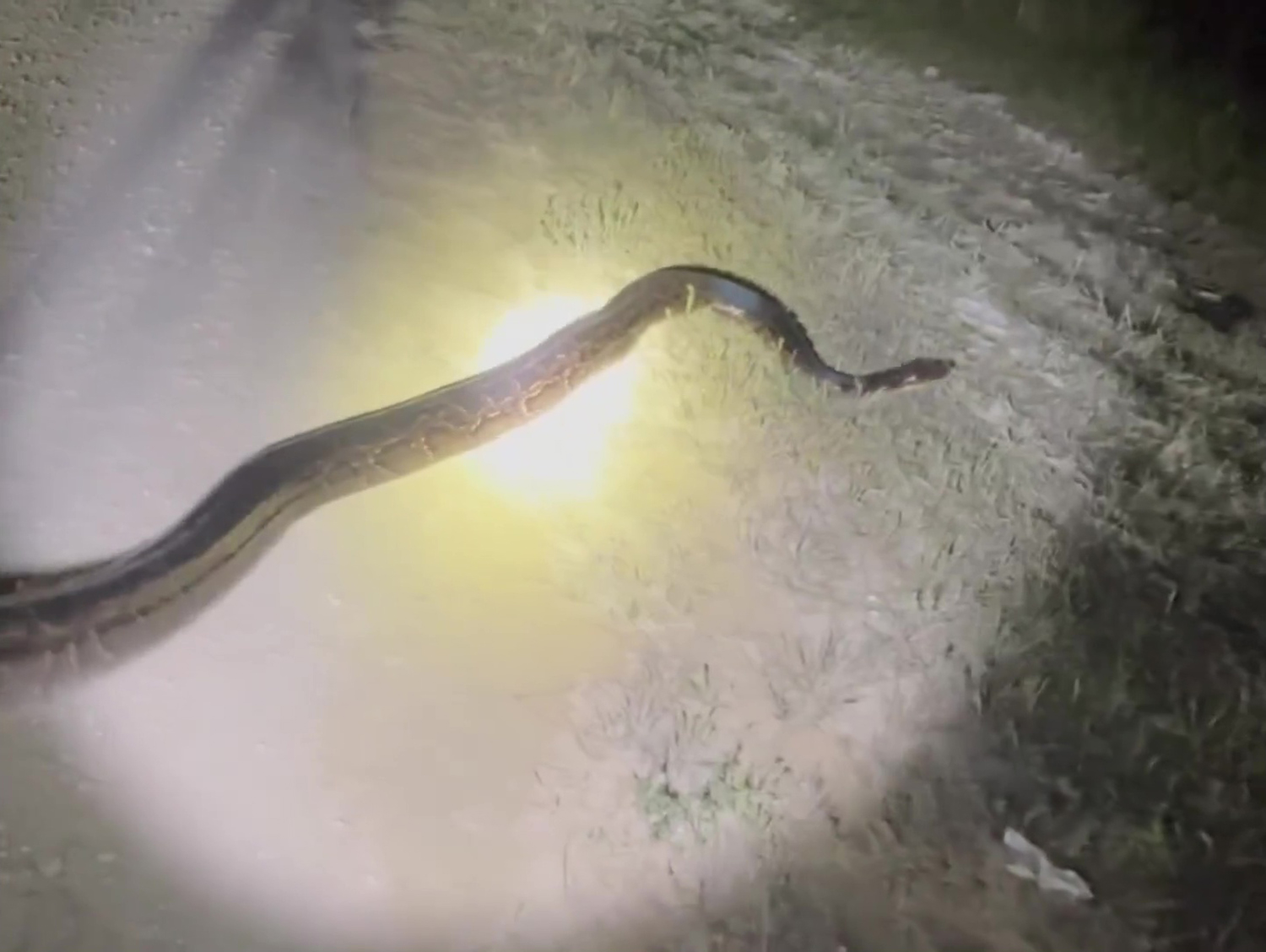 Disclaimers:
This content and images have been licensed to use by Jam Press, edited and syndicated by https://www.znewsservice.com/.
Should you have any questions relating to this content please get in touch with Jam Press via  https://www.jampress.co.uk/contact-us/