Reina Lafantaisie, a devoted grandmother and Harry Styles superfan, has opened up about her extraordinary connection with the iconic pop star, which includes backstage meet-ups and even presenting him with an award at the Grammys.
Reina, who is 78 years old, has been a fan of Harry Styles since his audition on the talent show X Factor in 2010. Throughout his solo career, she has dedicated her elder years to supporting him.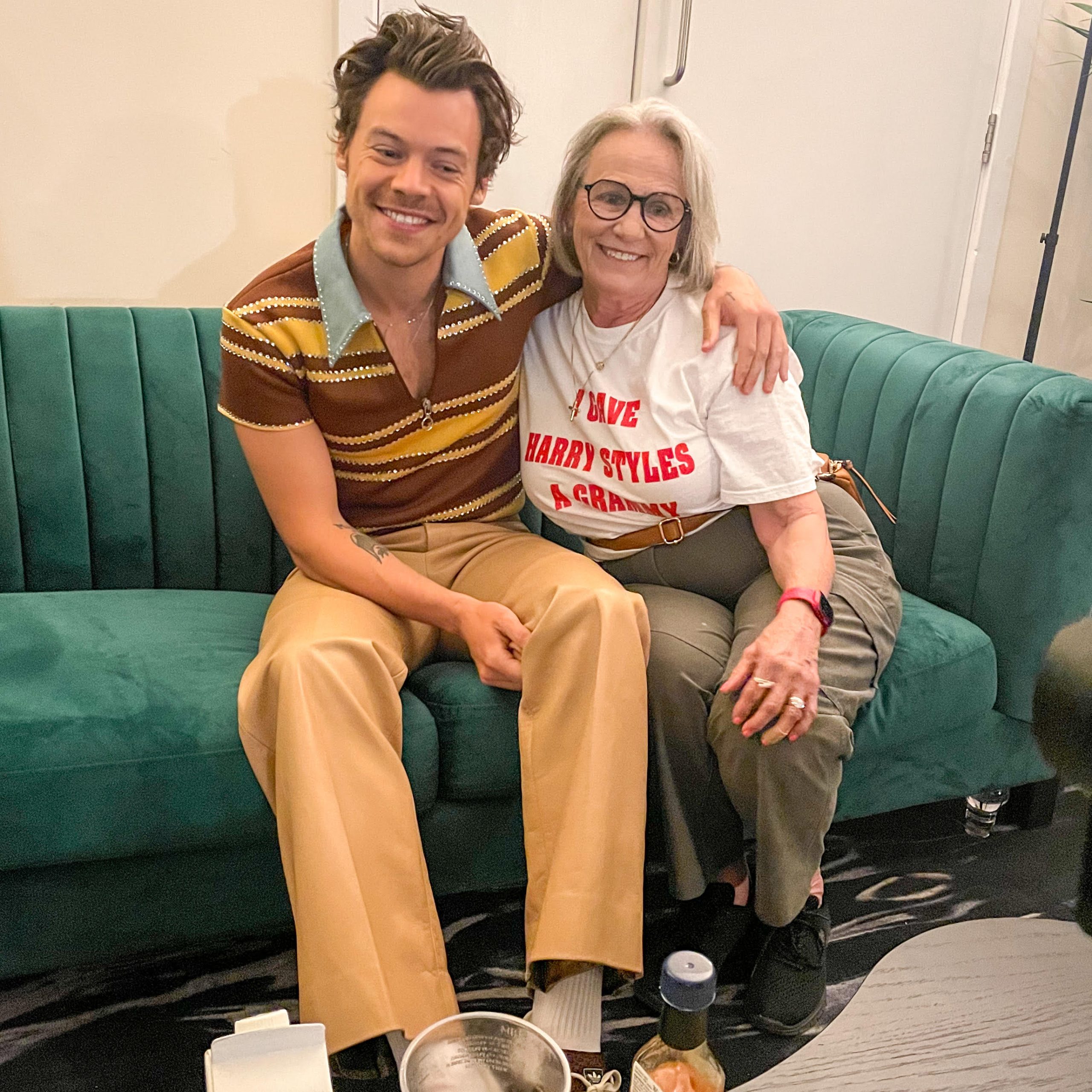 Her journey as a superfan gained attention when her granddaughter, Renee, posted a TikTok video of Reina expressing her admiration for Styles. The video went viral, garnering 412,000 views and 67,000 likes. It caught the attention of the Grammys production team, leading to an unforgettable moment for Reina – presenting Harry Styles with the Album of the Year award on stage.
Recalling the experience, Reina, who hails from Ontario, Canada, shared, "I was so worried about making a mistake and reading the wrong name, but as I announced that he had won, the room erupted in cheers." She vividly remembers the genuine hug Styles gave her as he rushed onto the stage.
Reina's desire to see Styles live in concert was realized when she attended her first show in January 2023. She describes the experience as making her feel like a teenager again, with her heart pounding as she and her granddaughter donned pink feather boas and danced to Styles' songs.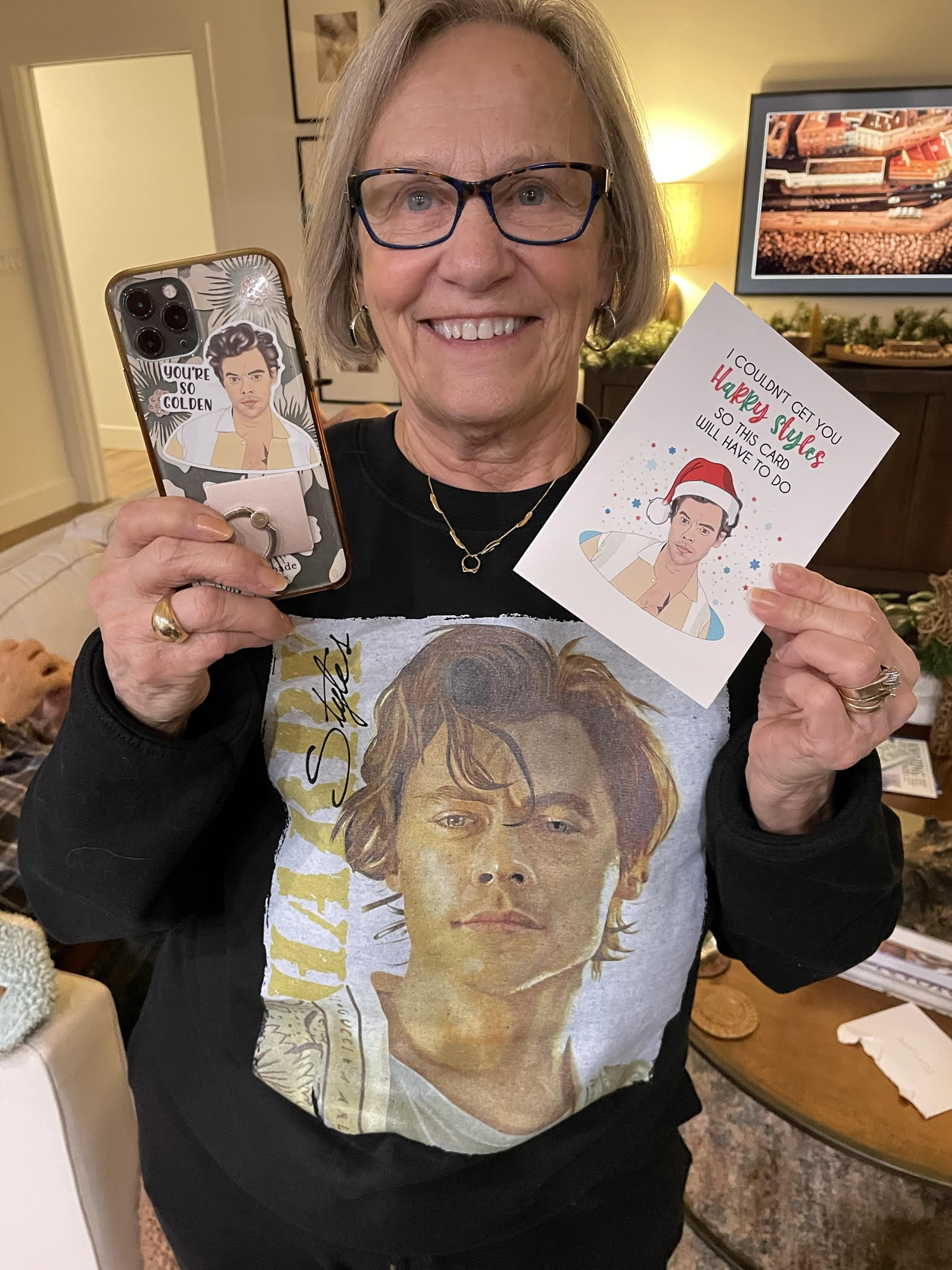 In the lead-up to the award show, Reina and nine other superfans were asked to explain why their favorite artist should win Album of the Year in a video. Although she didn't expect Styles to see it, she handed a card to one of the producers. To her surprise, her video played on the big screen during the show. After accepting his award for Best Pop Vocal, Styles paused to acknowledge Reina with a handshake and a peck on the cheek.
Overwhelmed by the encounter, Reina said, "I couldn't believe that my idol had recognized me; it felt like I was dreaming." During an ad break, she had a chance encounter with Styles again, where he thanked her for her "beautiful card" and displayed incredible humility.
Upon returning to her hotel room, Reina was greeted with a basket filled with merchandise from Styles and his team, a gesture that left her deeply touched.
While Reina loves Styles' music, her admiration for him extends beyond his musical talent. She appreciates his attitude towards life, describing him as someone who exudes love, kindness, and positive energy. She finds his songs uplifting and believes they encapsulate his true character.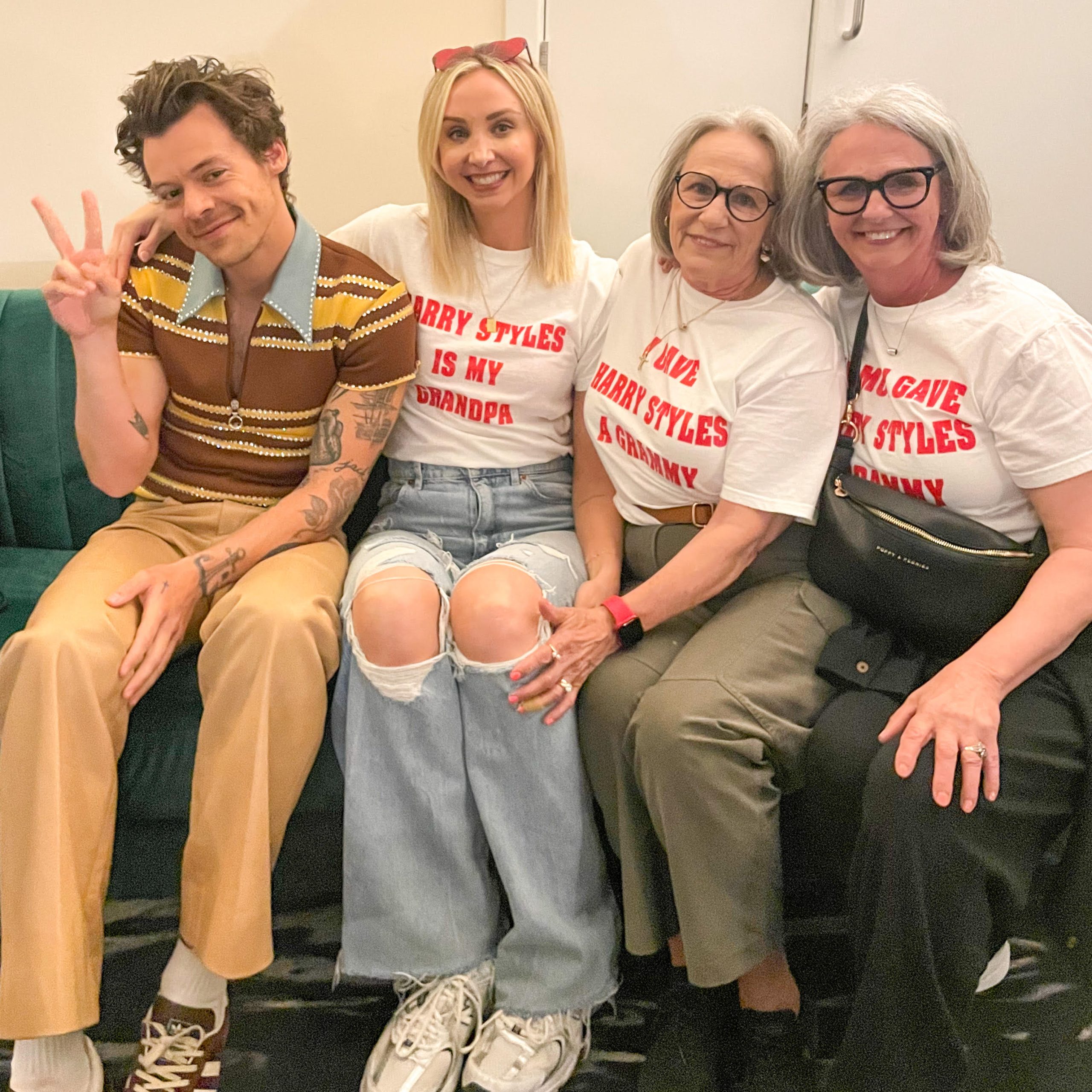 The TikTok video featuring Reina speaking passionately about Styles has resonated with fans worldwide. Many have shared their own reactions, with some envisioning themselves in her shoes years from now.
Reina, fondly referred to as the "Leader of the Harries," has become a prominent figure within Styles' fanbase. She receives messages of support from fans around the world, and their unwavering support, along with Harry Styles himself, has brought immense joy to her life.
Recently, Reina attended Styles' Love On Tour concert in Coventry on May 22 and 23. She was invited backstage to meet him and was treated to a special performance of "Reunited" by Peaches and Herb, with Styles holding her hand.
Reflecting on the experience, Reina described it as surreal, with Styles' smile illuminating the entire room. She believes that Styles' kindness and genuine care for others make the world a better place, giving her hope.