Gooding & Company proudly announces the inclusion of the Adam Lindemann Motorcycle Collection as the centrepiece of its forthcoming Geared Online December auction. This exclusive online event will feature a highly sought-after selection of motorcycles, all presented without Reserve, alongside additional vehicle lots to be revealed shortly.
The remarkable assembly of 13 vintage motorcycles originates from the personal collection of Adam Lindemann, a distinguished New York-based art gallerist and collector. The Geared Online December auction, scheduled from Monday, December 4th to Friday, December 8th, is still open for consignments.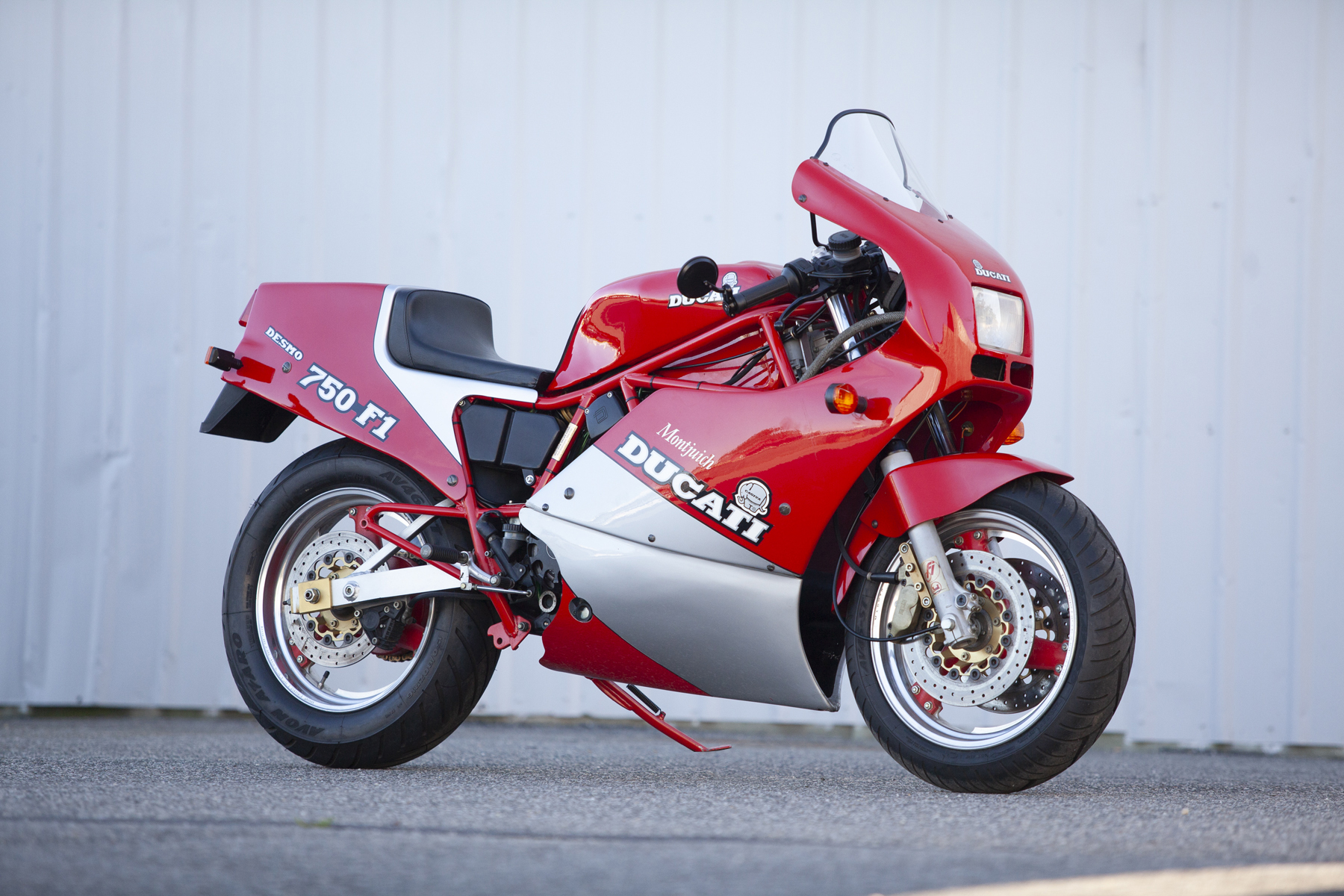 Adam Lindemann, celebrated for his passion for classic motorcycles, road cars, and racing, has an extensive history in motoring. After years of riding motorcycles, he delved into racing, notably competing in Jaguars and Shelby Mustangs. He recently raced a Coyote Corvette Daytona prototype, participating in renowned international circuits such as Goodwood, Le Mans Classic, the 6 Hours of Spa, Tour Auto, and the Monaco Historic Grand Prix. Lindemann's competitive prowess earned him numerous podium finishes at Daytona and Sebring, competing in the HSR/IMS prototype class. His ardour for high-speed motorcycles and cars is undiminished, as reflected in the remarkable motorcycles featured in this exceptional collection.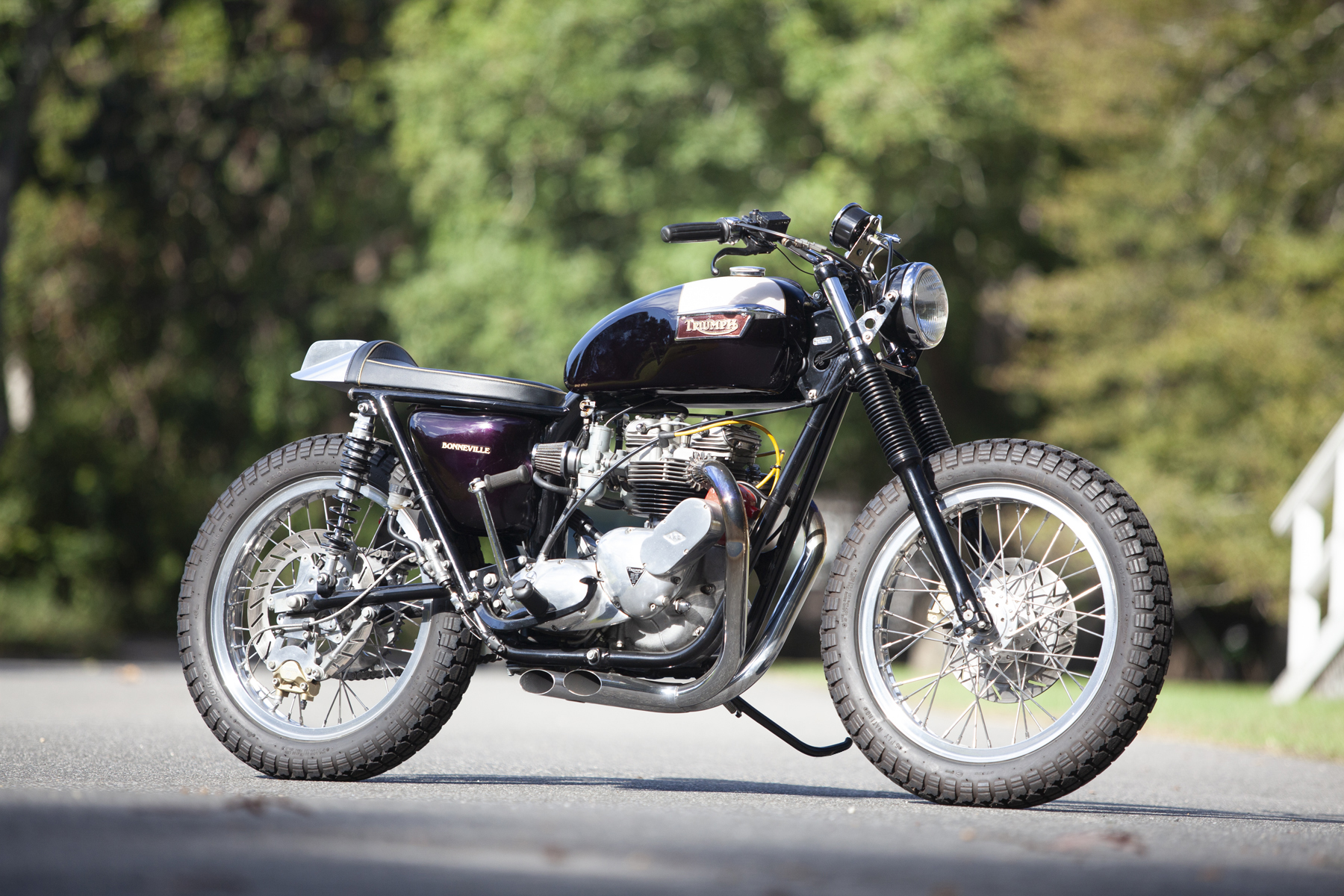 "These motorcycles represent some of my all-time favourite two-wheeled fantasies, and each bike in this collection exhibits something special and unique, whether it remains in unrestored condition or has a special provenance," commented Lindemann. "I've enjoyed riding every single one of them; to me, they are not only mechanical objects but some of the most exhilarating motoring experiences one can have. These important examples will live on forever with me and without me. I am happy to have been able to enjoy them."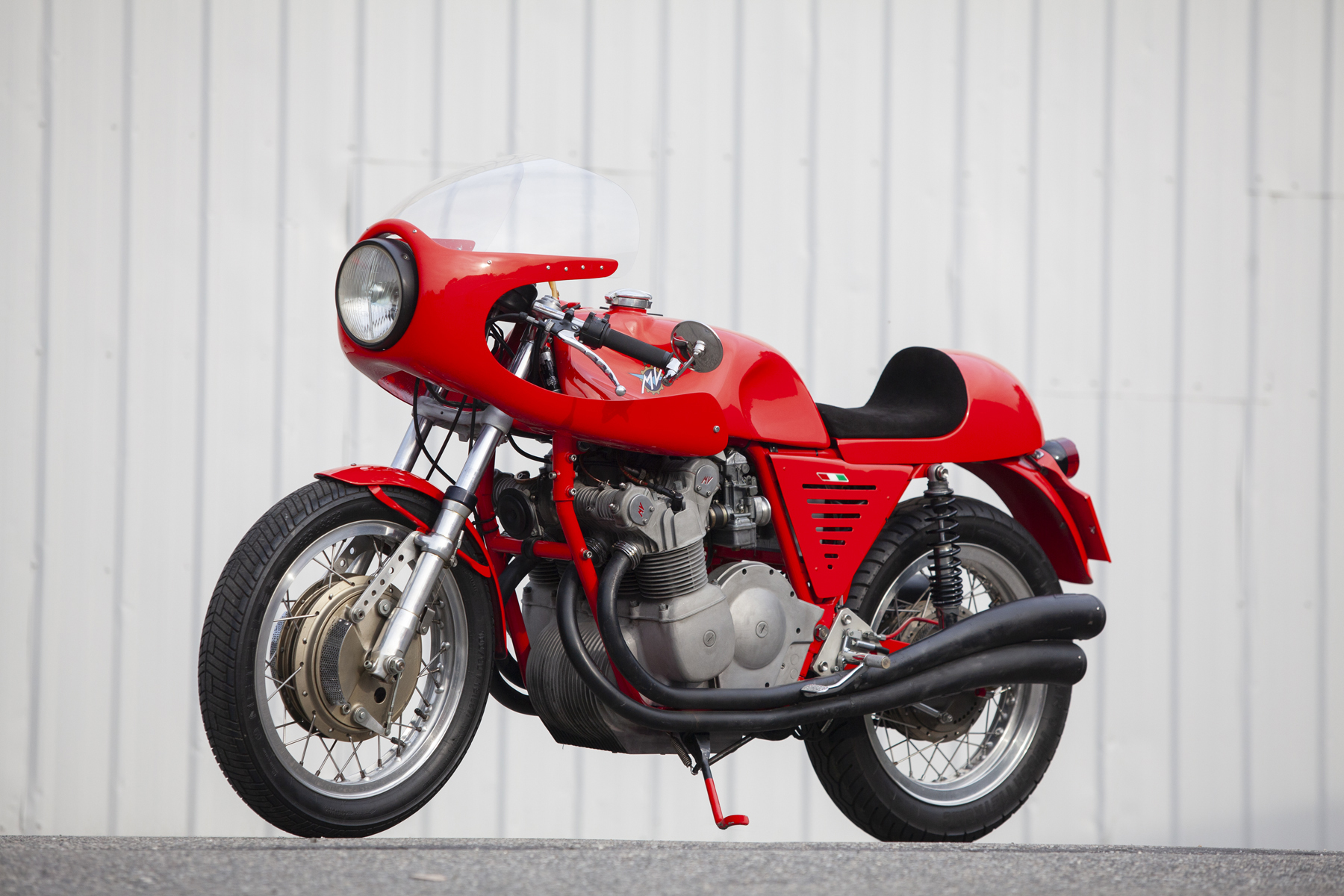 David Gooding, President and Co-Founder of Gooding & Company, lauded Lindemann's discerning taste, stating, "These 13 motorcycles embody Adam's deep passion for collecting and exhibit his astute appreciation for exceptional pieces. His meticulous sensibility comes through in all areas of his collecting, whether an Alexander Calder or a 1970s Ducati. Collectors of vintage motorcycles will certainly be tempted by the significant provenance, unparalleled originality, and incredible history of these bikes representing some of the most important names in this arena, including Ducati, Moto Guzzi, MV Agusta, Laverda, and Triumph."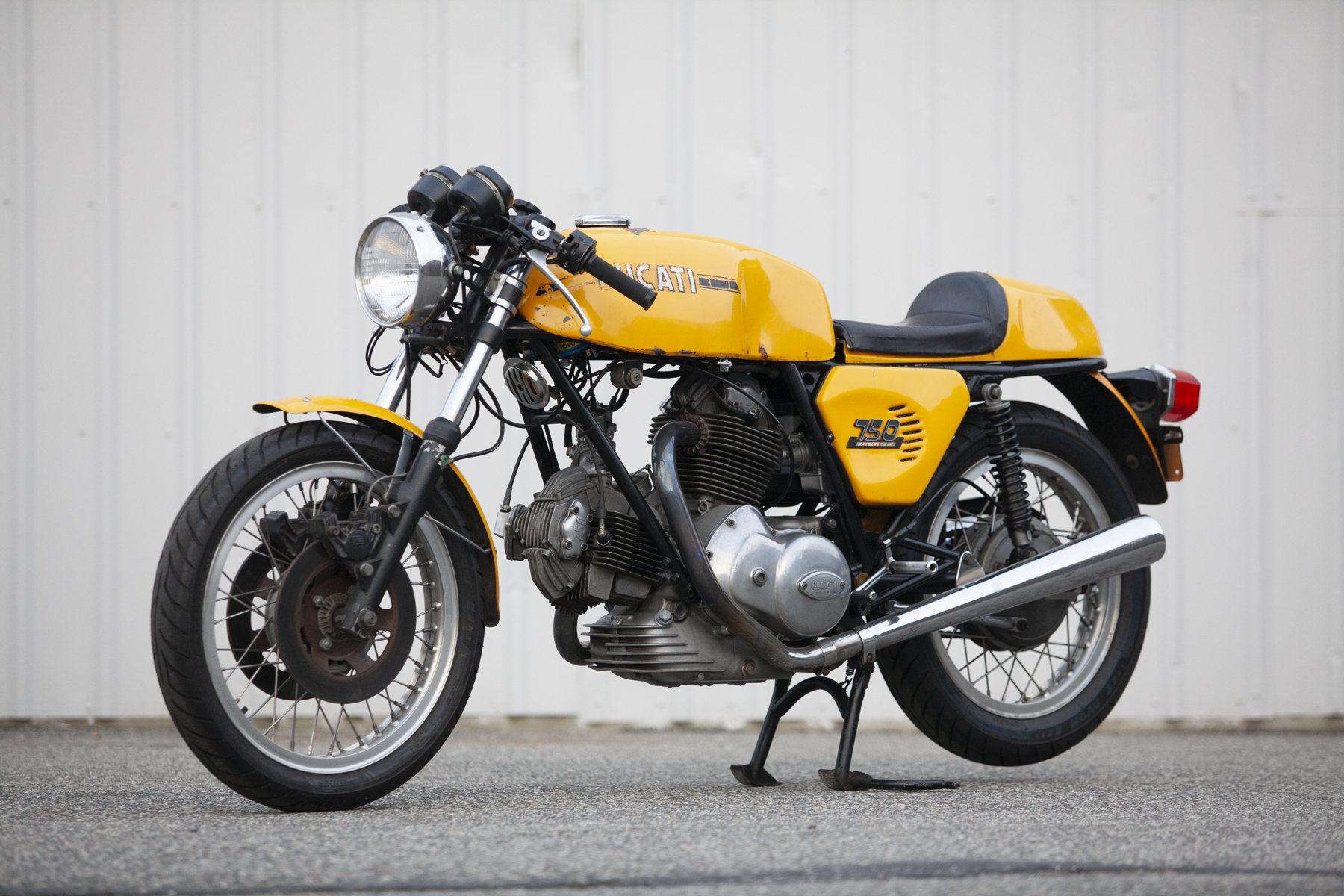 At the forefront of the collection is the 1974 Ducati 750 Super Sport (Estimate: $140,000 – $180,000, Without Reserve), a superbly preserved specimen with a noteworthy lineage. It previously belonged to the late Guy Webster, an iconic rock 'n' roll photographer renowned for his early work featuring The Rolling Stones, The Doors, Bob Dylan, and The Beach Boys. Webster, known for his collection of Italian motorcycles, held this 750 Super Sport in high esteem. The motorcycle retains an evocative patina and numerous rare original features, having never undergone comprehensive restoration. It had been sparingly used during cataloguing, displaying just under 18,000 kilometres.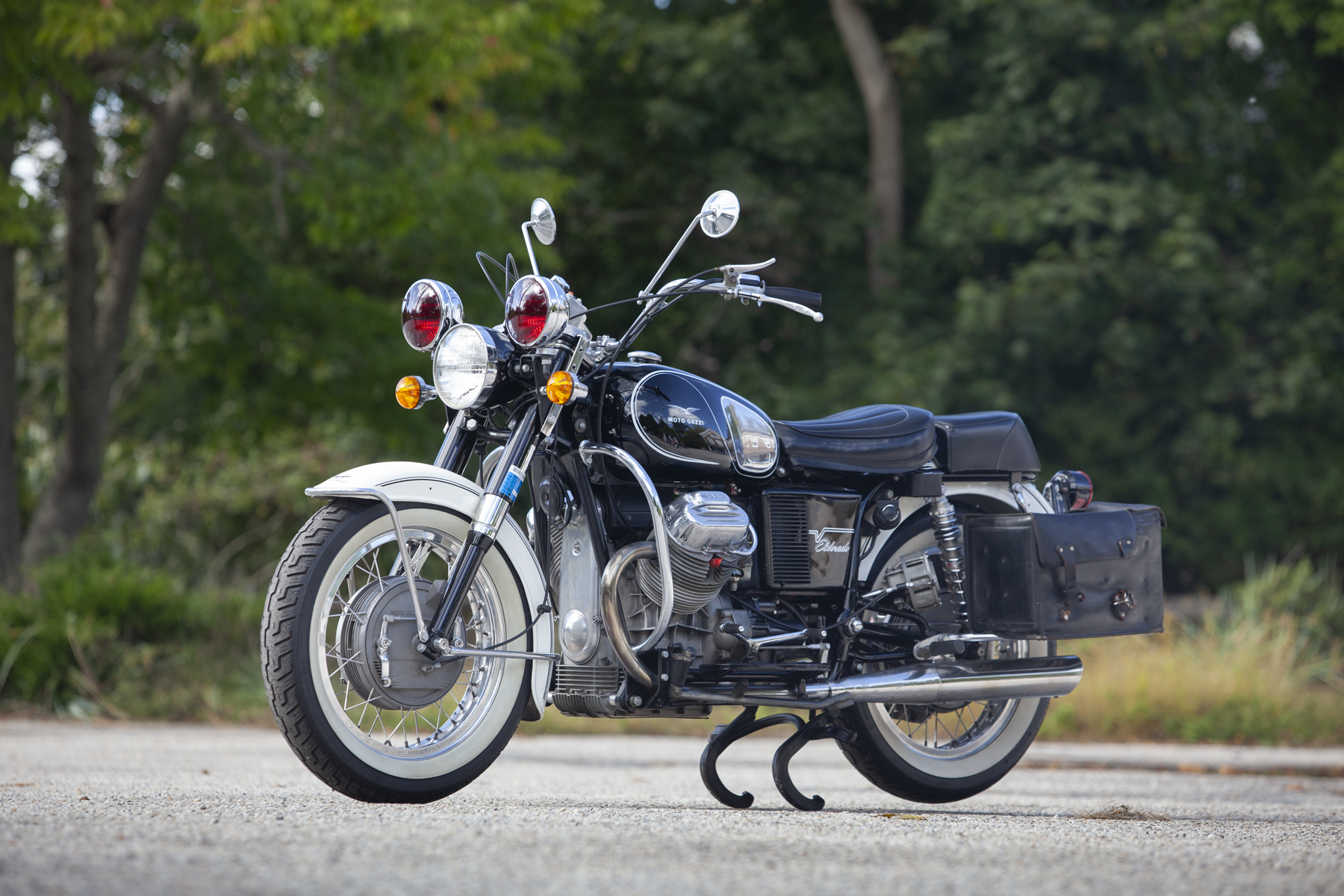 Also among the offerings is an unrestored 1975 Ducati 750 Sport (Estimate: $30,000 – $50,000, Without Reserve) and a 1986 Ducati 750 F1 Montjuich (Estimate: $20,000 – $30,000, Without Reserve), one of only 200 produced, boasting just 2,334 miles on the odometer at the time of cataloguing. A splendid, low-mileage 1991 Ducati 851 SP3 (Estimate: $20,000 – $30,000, Without Reserve) joins the lineup, representing one of the last high-performance motorcycles crafted by Ducati before transitioning to mass production. This particular example exhibited just 2,884 miles when catalogued and entered the Adam Lindemann Collection by an Italian motorcycle enthusiast in Connecticut.
Disclaimers:
This content and images have been licensed to use by Jam Press, edited and syndicated by https://www.znewsservice.com/.
Should you have any questions relating to this content please get in touch with Jam Press via  https://www.jampress.co.uk/contact-us/