A motorcyclist experienced a near-miraculous escape after being swallowed by a sinkhole.
Daniel Cicero was en route, delivering gas to a customer when, unexpectedly, the road beneath him collapsed.
He found himself thrown into an enormous sinkhole but was able to get back on his feet.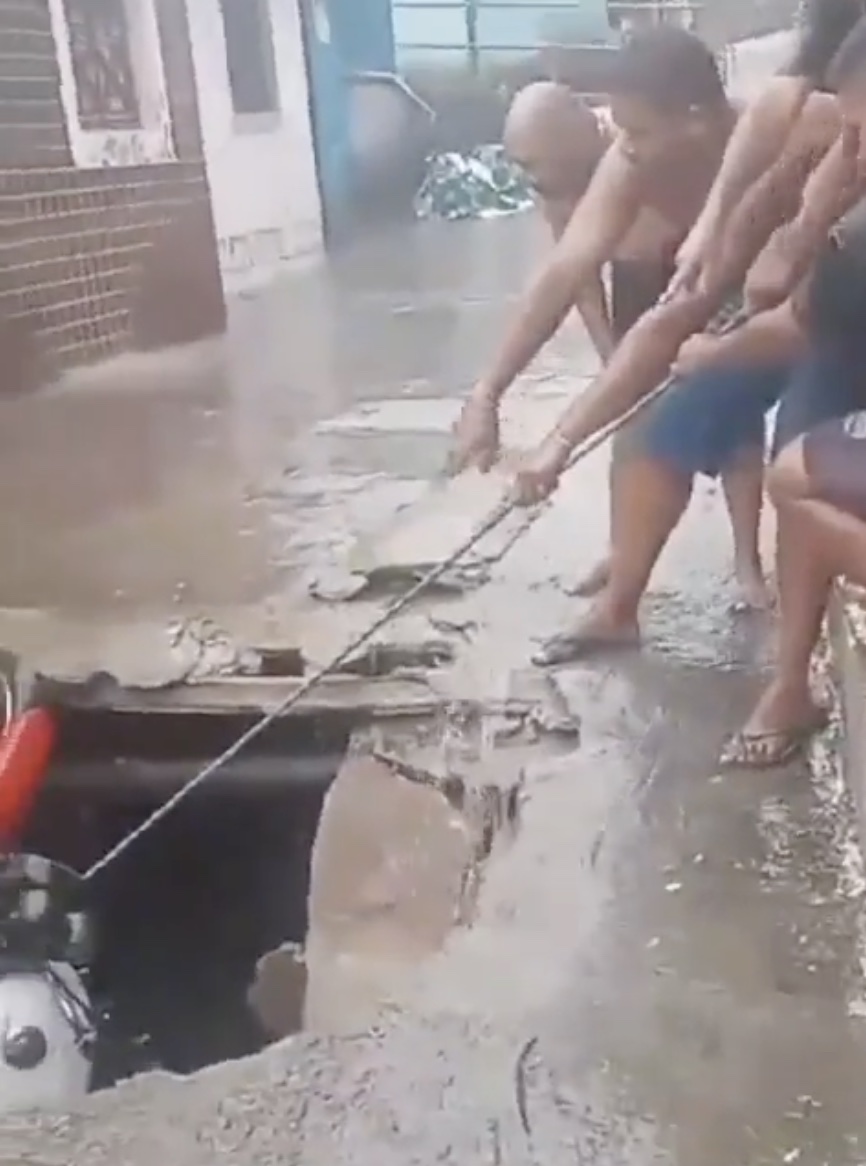 The crater was so profound that his head barely reached above its edge in Maceio, Brazil.
Extracting his motorcycle from the pit required the combined strength of five individuals.
"I had no time to process what was happening," shared Daniel.
"Suddenly, the ground opened up beneath me, and I was thrown down into it, along with my bike."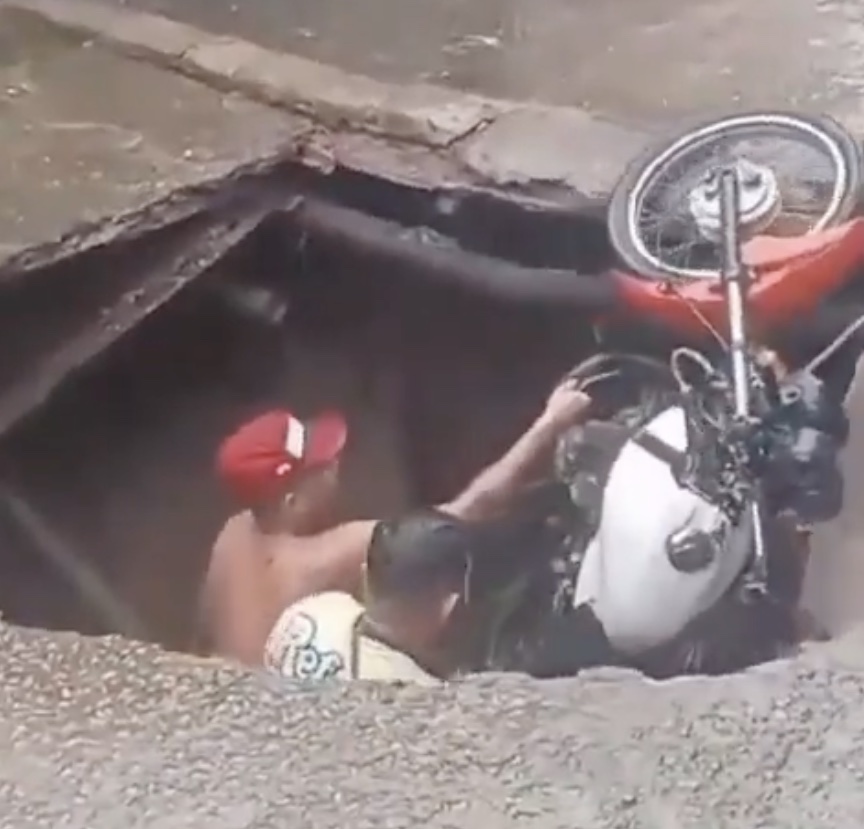 Fortuitously, Daniel incurred only minor injuries, although his motorcycle wasn't as lucky, sustaining significant damage to its rear chassis.
According to a statement from Seminfra, the Municipal Infrastructure Secretary, the sudden appearance of the crater was attributed to the improper construction of a slab near a water stream. They highlighted that this irregular construction was the main culprit behind this incident.