Tennis sensation Rachel Stuhlmann has stunned fans with her captivating clay-tone outfit in anticipation of her coverage of the upcoming French Open.
Rachel revealed that she has an exciting schedule planned for her trip to Paris next week.
The highly anticipated French Open will grace the courts of Stade Roland Garros from May 22nd to June 11th.
Hailing from St. Louis, USA, the six-foot-tall brunette is famously known as the 'world's sexiest tennis influencer'.
Speaking to Jam Press, she shared, "I have a full itinerary of French Open events to attend, and I'll even be conducting some player interviews."
She eagerly expressed her anticipation of immersing herself in the Parisian culture once again.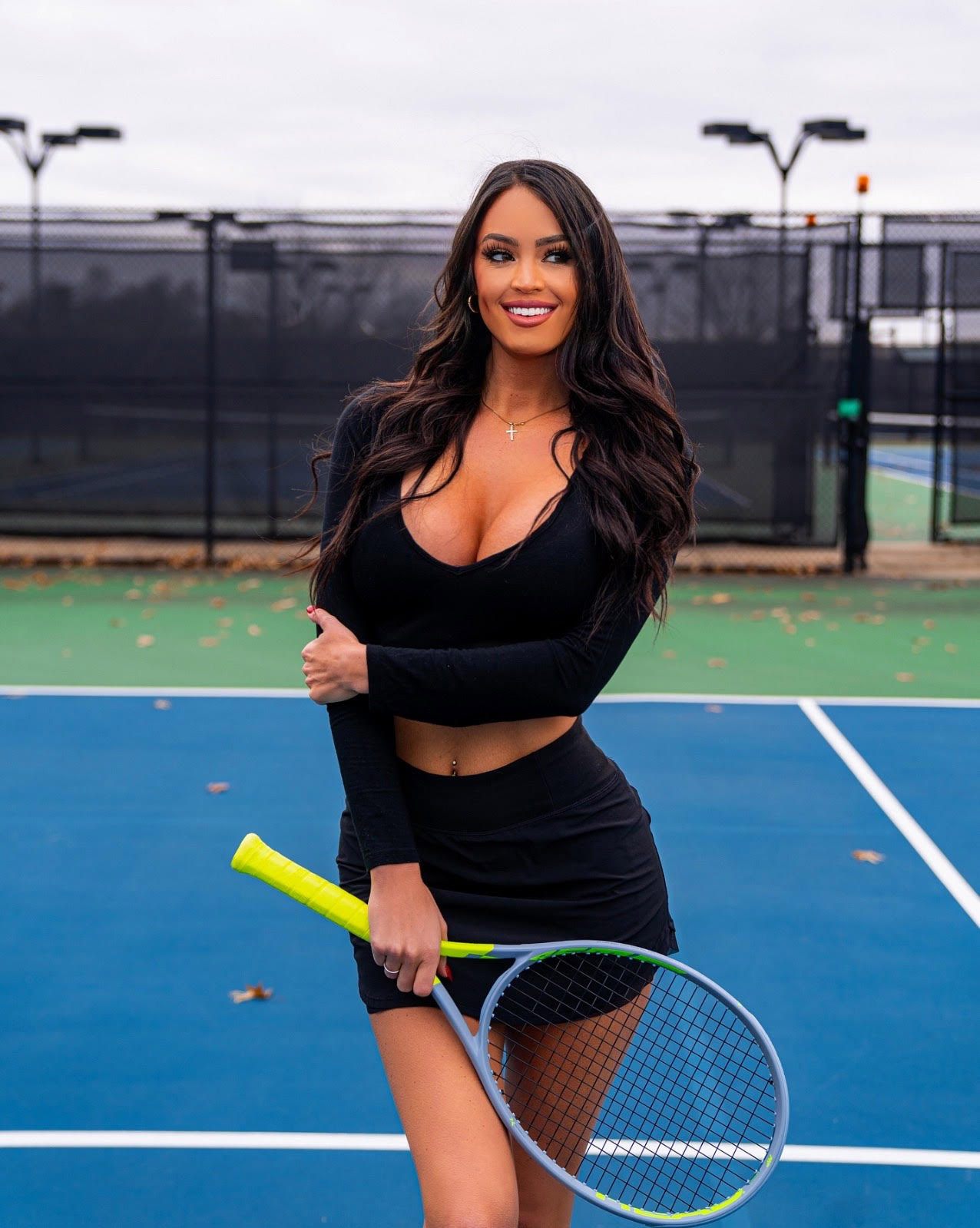 Rachel previously visited the French capital in November to cover the Rolex Paris Masters tournament, where she captivated fans with a striking black PVC outfit inspired by the Matrix.
In celebration of her participation in the French Open, the alluring brunette has recently posed for photos in a revealing terracotta-colored ensemble, perfectly complementing the tournament's iconic clay courts.
Furthermore, she has launched her exclusive Paris Collection of fan merchandise in preparation for her trip to France.
Rachel stated, "The collection features a sports towel and poster, as well as 'Clay Court Season' sweaters, t-shirts, and baseball hats in clay-toned hues."
Fans can purchase items from the collection online.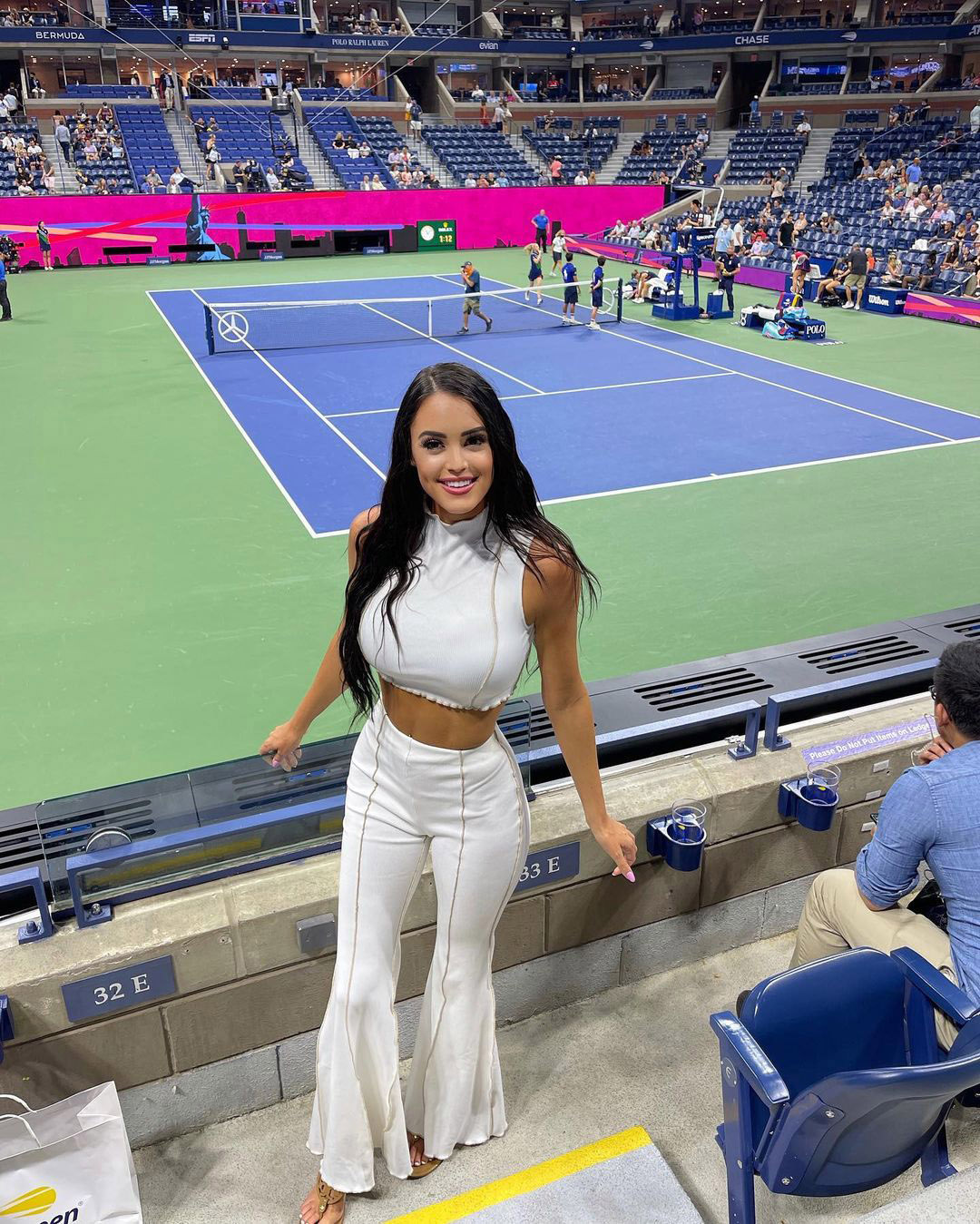 She added, "In addition to this exciting line, I've been working diligently on my subscription site, 'LoveRachel,' which will soon go live."
"I'm thrilled to share coaching instructions, behind-the-scenes footage, and exclusive content with my devoted followers."
Following her French Open venture, Rachel will also grace the UK with her presence in July for the prestigious Wimbledon tournament.
Expressing her excitement, she shared, "One of my favorite aspects of Wimbledon is witnessing Kate Middleton present the trophies."
While Rachel has previously attended the Queen's Club Championships and Wimbledon, she has never had the opportunity to encounter the Duchess of Cambridge.
She playfully admitted, "I've never been one to get star-struck, but I think I might freak out if I see or meet her!"
"She's the epitome of perfection."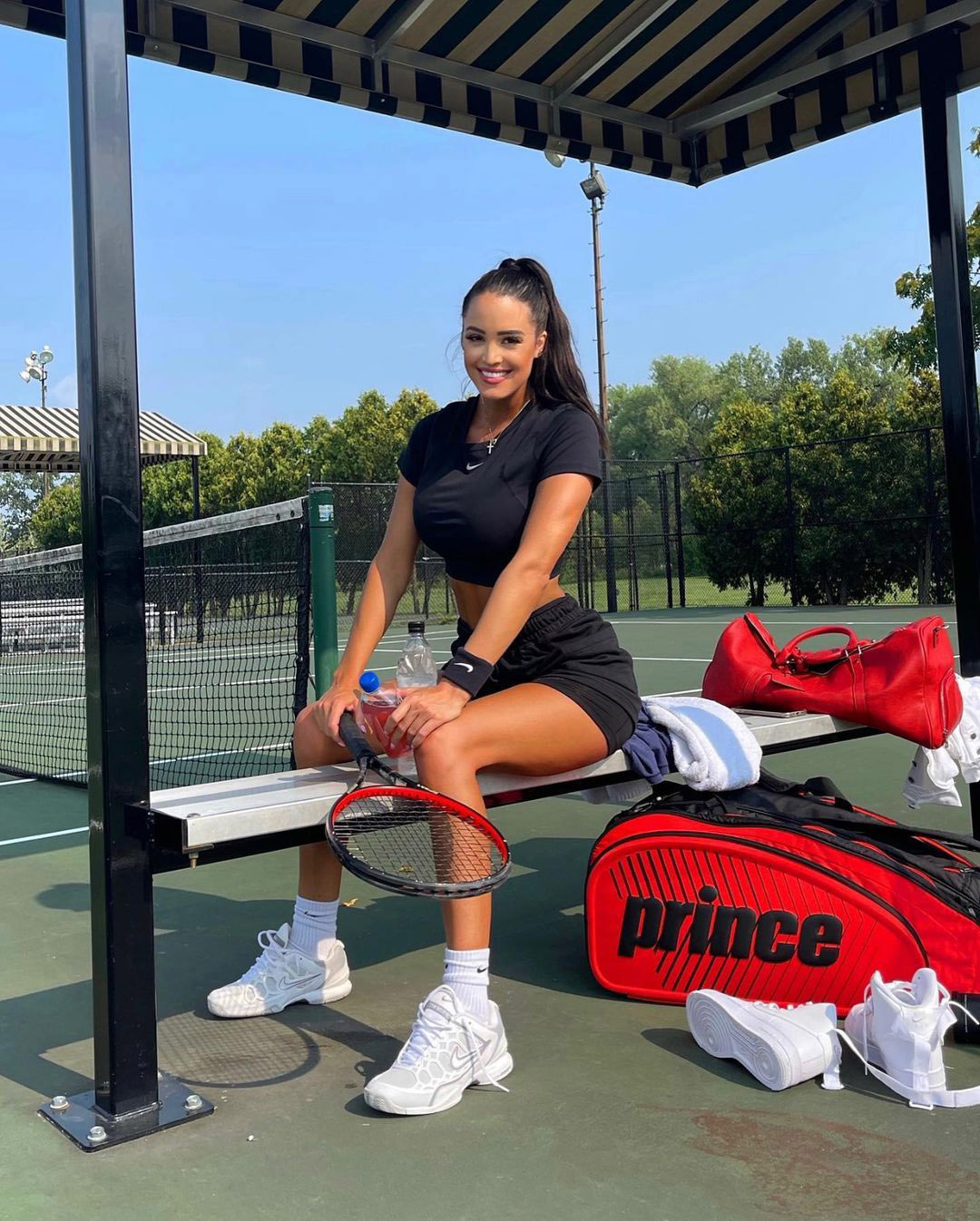 Rachel's tennis career saw her compete in the NCAA Division I for the University of Missouri from 2010 to 2014, achieving national rankings in singles and doubles.
Drawing inspiration from Paige Spiranac's influence on golf, Rachel aspires to make tennis more accessible and relatable to a wider audience, asserting, "My goal is to bring the sport into the mainstream and make it as cool as other sports."
Article put together by Z News Service images by Jam Press (contact them for usage)