An incident involving a woman being denied boarding a flight due to her chosen cosplay attire has drawn attention to social media platforms.
Kine-Chan, a 21-year-old model, influencer, and creator on OnlyFans, recounted her experience at Navegantes Airport in Brazil, where she arrived dressed in cosplay attire as 'Rebecca's Cosplay'.
Sporting a black bikini, a vibrant turquoise wig, and black sandals, Kine-Chan maintains that airport staff informed her that her attire was not suitable, leading to her being barred from boarding the flight.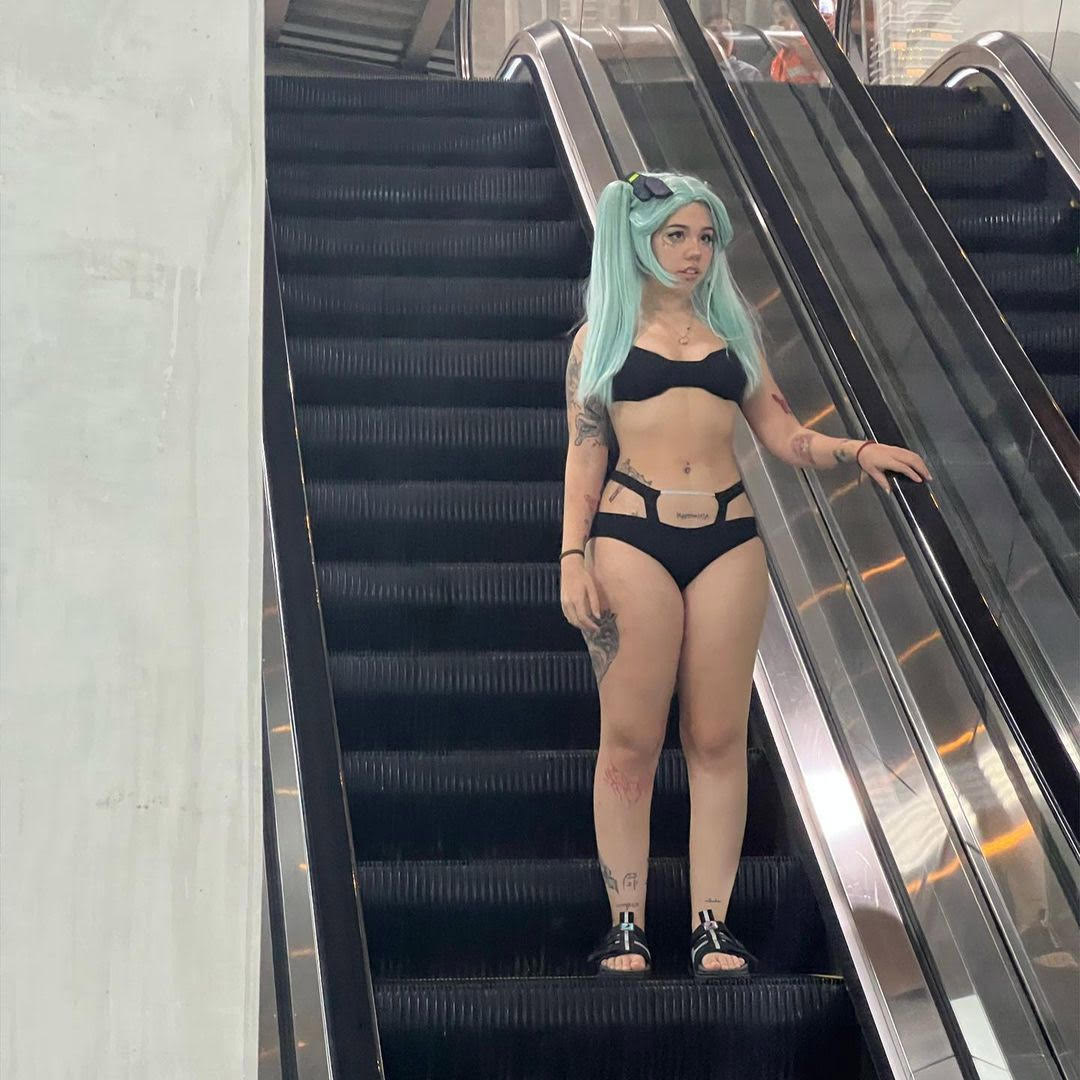 Taking to Instagram (@kinechan2.0) with her 612,000 followers, Kine-Chan shared her account of the incident, stating, "Xuxus, a very annoying situation happened this weekend!"
"I attempted to board at Navegantes airport dressed in Rebecca's Cosplay for an event. Recognizing the potential for delays, I chose my attire to save time and quickly head to my destination."
"However, I was instructed to return home and change clothes since the outfit I was wearing was deemed 'inappropriate'."
"I explained that I was attending an event. Regardless, I was denied by Rebecca lol."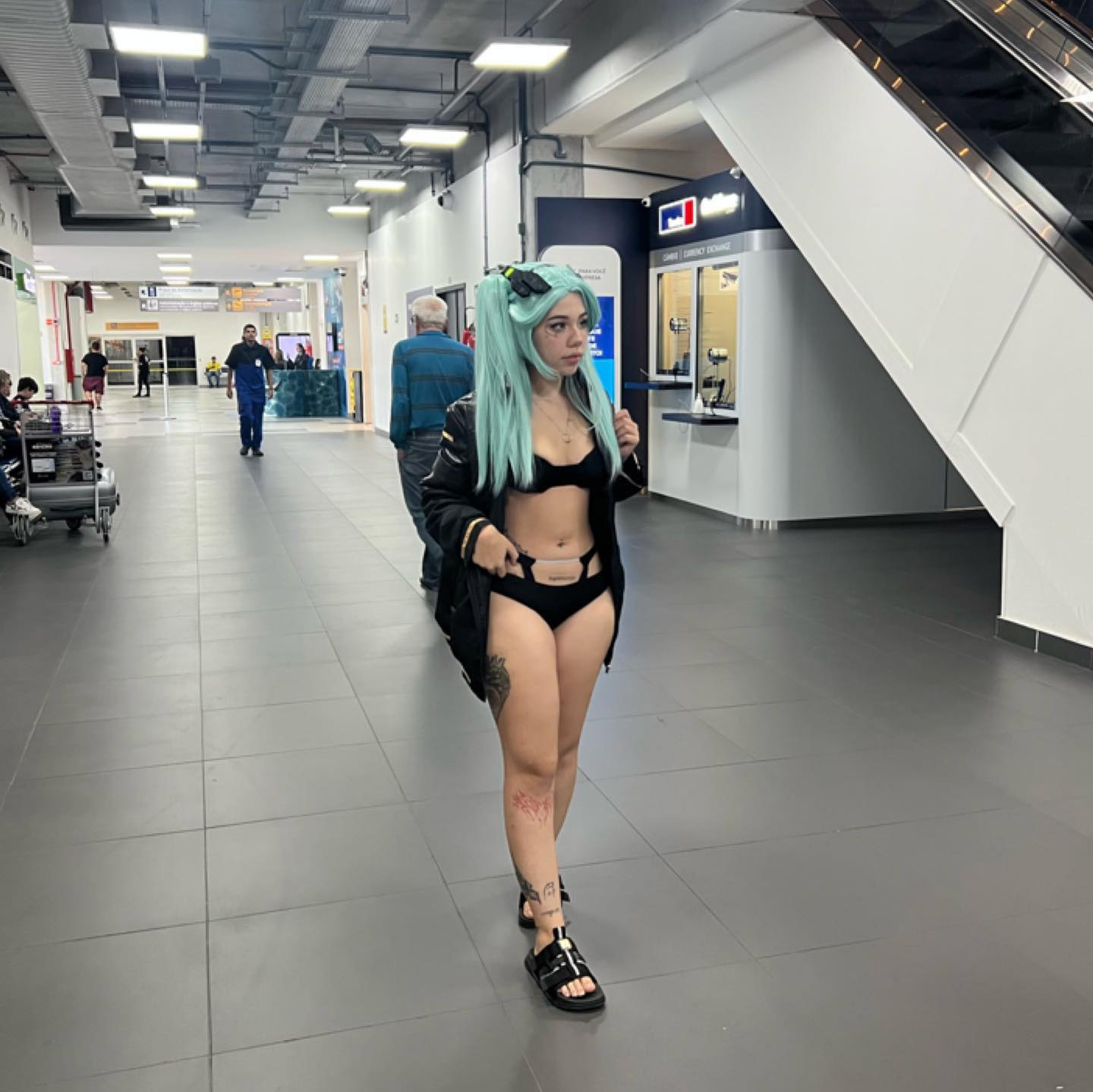 Emulating the fictional character Rebecca from the anime series "Cyberpink: Edgerunners," Kine-Chan donned the outfit inspired by the character before reportedly encountering airport security, resulting in her inability to proceed with her flight.
Numerous fans have offered their commentary on her actions, with some suggesting she may have crossed a line.
"Kine, I adore you, but for heaven's sake… you could have opted for an easily wearable outfit, perhaps a wrap dress or even a button-down shirt," remarked Jazz.
Bruno chimed in, "THEY WERE RIGHT, YOU COULD HAVE CHANGED THERE, THEY WERE CERTAINLY NOT GOING TO ALLOW YOU ON BOARD."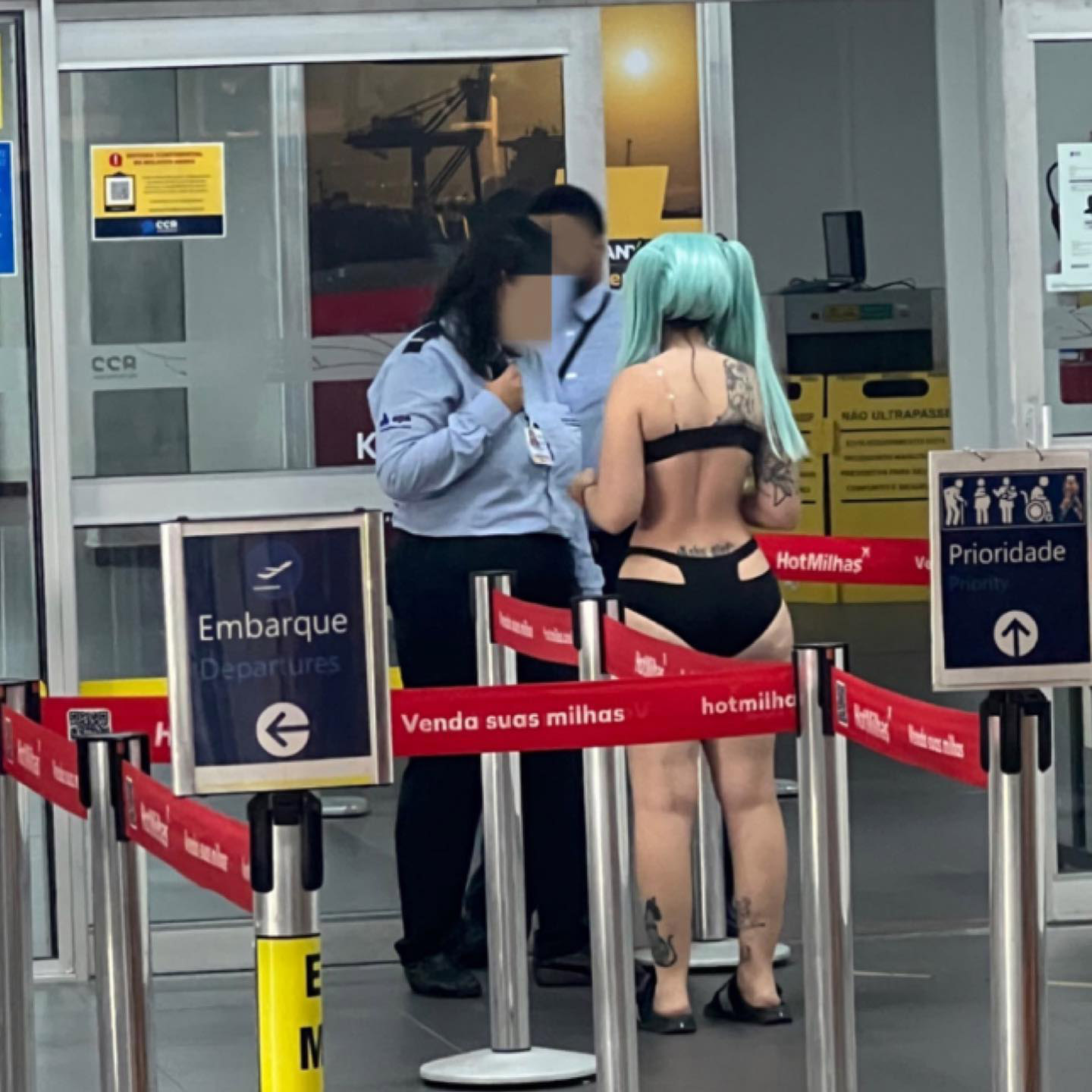 Page contributed, "OMG, it wouldn't have been a big deal to wear a robe over the outfit."
"Personally, I work at shows, and the time between performances is quite tight… I usually wear my costume and then layer a robe or overalls over it! This might be a useful tip for you," offered Leticia.