An endearing video capturing a heartwarming moment of a 10-year-old black bear playing in foam has taken the internet by storm. The viral clip showcases a zoo's inadvertent creation of a bubble bath for the bear, resulting in an unexpectedly delightful experience for the creature.
The story began when the habitat pool of the bear, named Finn, was cleaned with bear-safe soap by zookeepers. As they refilled the pool with water, the foam refused to settle, creating a frothy spectacle. Instead of intervening, the zookeepers decided to let the bears interact with the foam, leading to a truly joyous encounter.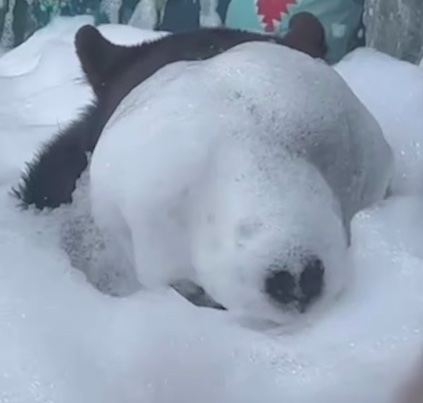 The amusing video, featuring Finn at Knoxville Zoo in Tennessee, USA, was shared on Instagram and has garnered a staggering 29,800 views. The footage showcases Finn immersing himself in the pool, clearly reveling in the foamy surroundings.
In the heartwarming video, Finn alternates between diving into the water and playing with the bubbles, showcasing his genuine excitement. He even takes a leisurely float within the froth, rubbing his nose and engaging in more playful antics.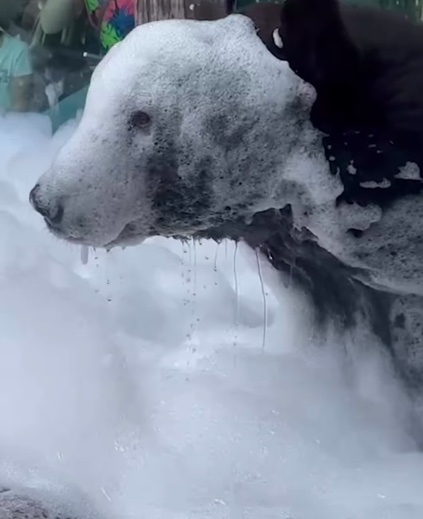 The caption for the post reads: "The GREATEST thing you've ever seen! Remember being a kid and getting to play in the bubble bath? Well, it's just as fun for Finn, our 10 yr old black bear! It's hard to tell that he's around 450lbs as he splashes around."
The post has garnered 2,850 likes and numerous comments from users expressing their delight and adoration for the playful bear. Many users shared endearing remarks and reminisced about their own childhood experiences with bubble baths.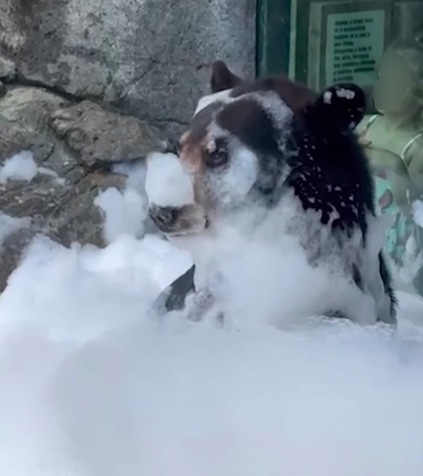 As summer temperatures soared to around 30 degrees Celsius in Knoxville during August, Finn's frolic in the foam served as a delightful way to beat the heat, creating a heartwarming and unforgettable spectacle for viewers worldwide.