Seeking a getaway beyond the ordinary? Look no further than 'The Boot' – a colossal shoe built to accommodate giants and now available for an overnight stay.
Nestled in the charming coastal town of Tasman, Nelson, New Zealand, this extraordinary retreat has been designed with a touch of enchantment.
Inside the residence, you'll find a single bedroom, a bathroom, a welcoming fireplace, a Juliet balcony, and a private courtyard.
For an added delight, breakfast can be delivered directly to the oversized laces of the giant boot—perfect for recreating the magical tale of the old woman who resided in a shoe.
Upon entering this humble abode, you'll be greeted by the spacious living room adorned with an ornate sofa, a quaint dining table for two, and a cozy log burner.
Featuring curved walls and ceilings, the property exudes an intimate atmosphere, offering a true escape from the outside world.
Adjacent to the spiral staircase, you'll discover a well-appointed kitchenette, equipped with a fridge, kettle, and coffee maker. For heartier meals, the Jester's Café on-site offers delectable options.
Upstairs, a charming bedroom awaits, complete with a comfortable queen-sized bed and ample storage space for an impressive shoe collection.
As you awaken, stunning views of the surrounding woodlands unfold through the expansive window, leading to a petite balcony.
The bathroom features a simple walk-in shower and all the necessary amenities for refreshing after a day of countryside hikes.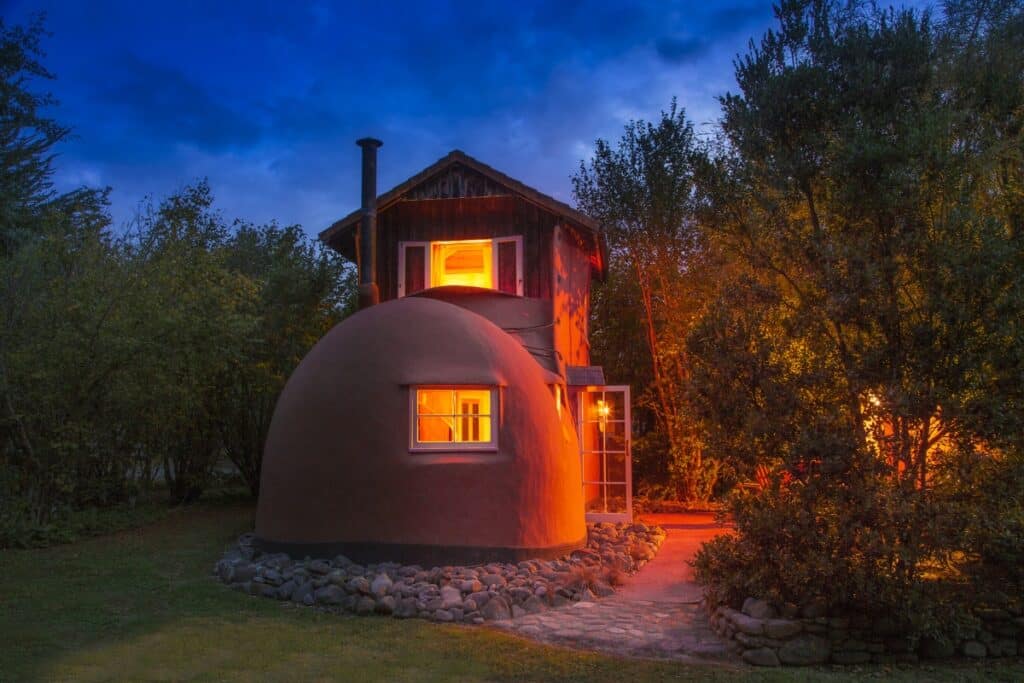 Outside, another clay log burner, deck chairs, and an al fresco dining area beckon, creating an idyllic setting for warm summer evenings.
The Boot, a remarkable architectural marvel crafted by a local artist, emanates the allure of a fairy tale come to life.
Just a short 35-minute drive from the Abel Tasman National Park, renowned for its sandy beaches and picturesque mountain vistas, adventure awaits at your doorstep.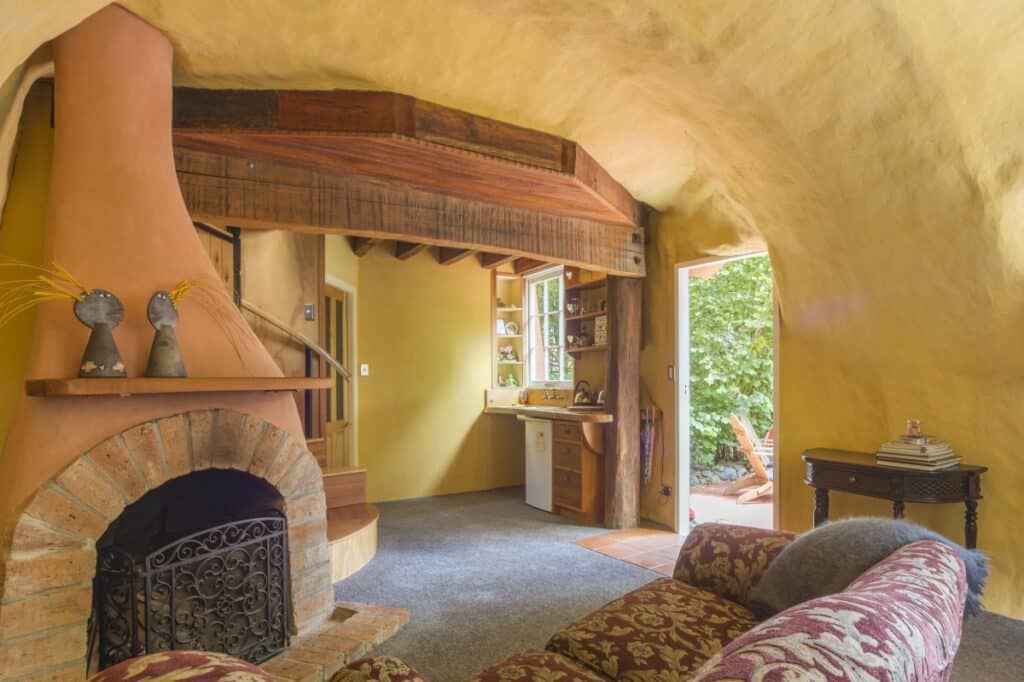 In close proximity, you'll find vineyards, museums, opportunities for whale spotting, and kayaking—all within easy reach.
Starting from £170 per night, this distinctive property can be booked through Host Unusual and is best enjoyed between May and September when the morning sun bathes the surroundings in a gentle glow, inviting you to embrace the day.