A 25-year-old British university graduate, Meera Bhardwaj-Patel, has chosen an unconventional path, leaving behind the traditional career route to live in a van with her boyfriend, Will Brown, 23. The couple, hailing from England, embarked on a journey of van life, which has allowed them to save £700 a month while exploring Scandinavia.
Meera and Will, who met while studying at the University of Bath, decided to transform a second-hand vehicle into a cozy home on wheels. Over the past year, they completed the van conversion themselves, with guidance from YouTube tutorials.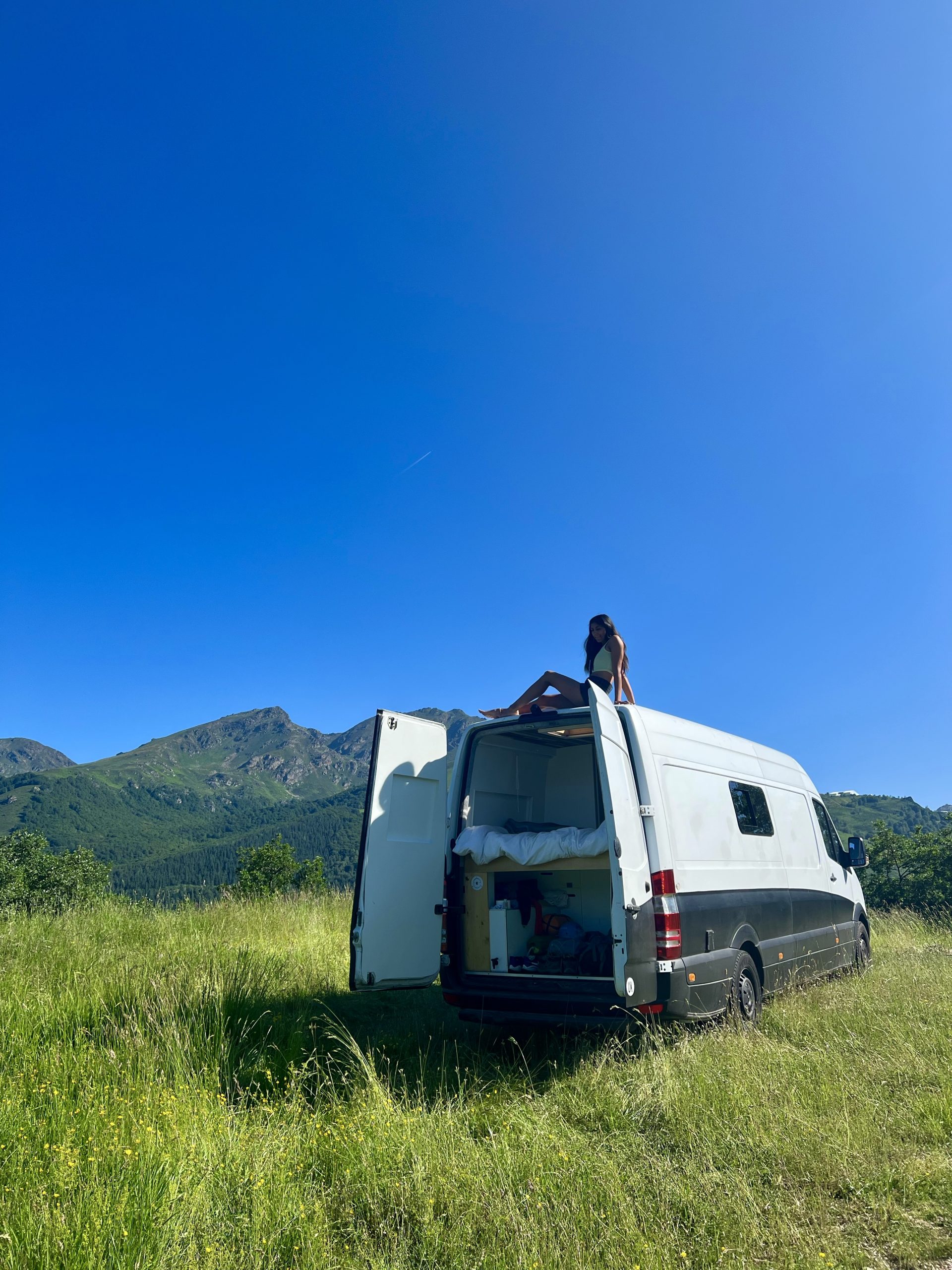 The idea of an off-grid lifestyle was initially driven by Meera, who had long harbored dreams of being a nomadic traveler. Will soon embraced the idea, and in August 2023, they hit the road, currently journeying through Scandinavia while sharing their experiences on social media platforms like Instagram (@van.on.a.mission / @vanonamission).
Meera explained their motivation, saying, "We just wanted to have some fun and show people that it's okay to do something different." She also mentioned the pressures faced by people in their twenties to conform to societal expectations, saying, "There seems to be a social expectation to immediately have everything together as soon as the education system pops you out. But often that's not the case. The trip so far has been incredible. We've stayed everywhere from noisy parking lots to being completely off-grid in the middle of the forest. We love our tiny home, and there's beauty in living with less."
The couple acquired their white van from a private seller in May 2022 for £7,000 and spent an additional £9,900 converting it into their dream mobile home. Meera admitted that the van required some love and attention due to its previous use in transporting carpets. The conversion process was a rewarding but challenging experience, as both Meera and Will had no prior experience with such projects. They relied on resources like "The Van Conversion Bible," a guidebook, and instructional videos on YouTube to navigate the process.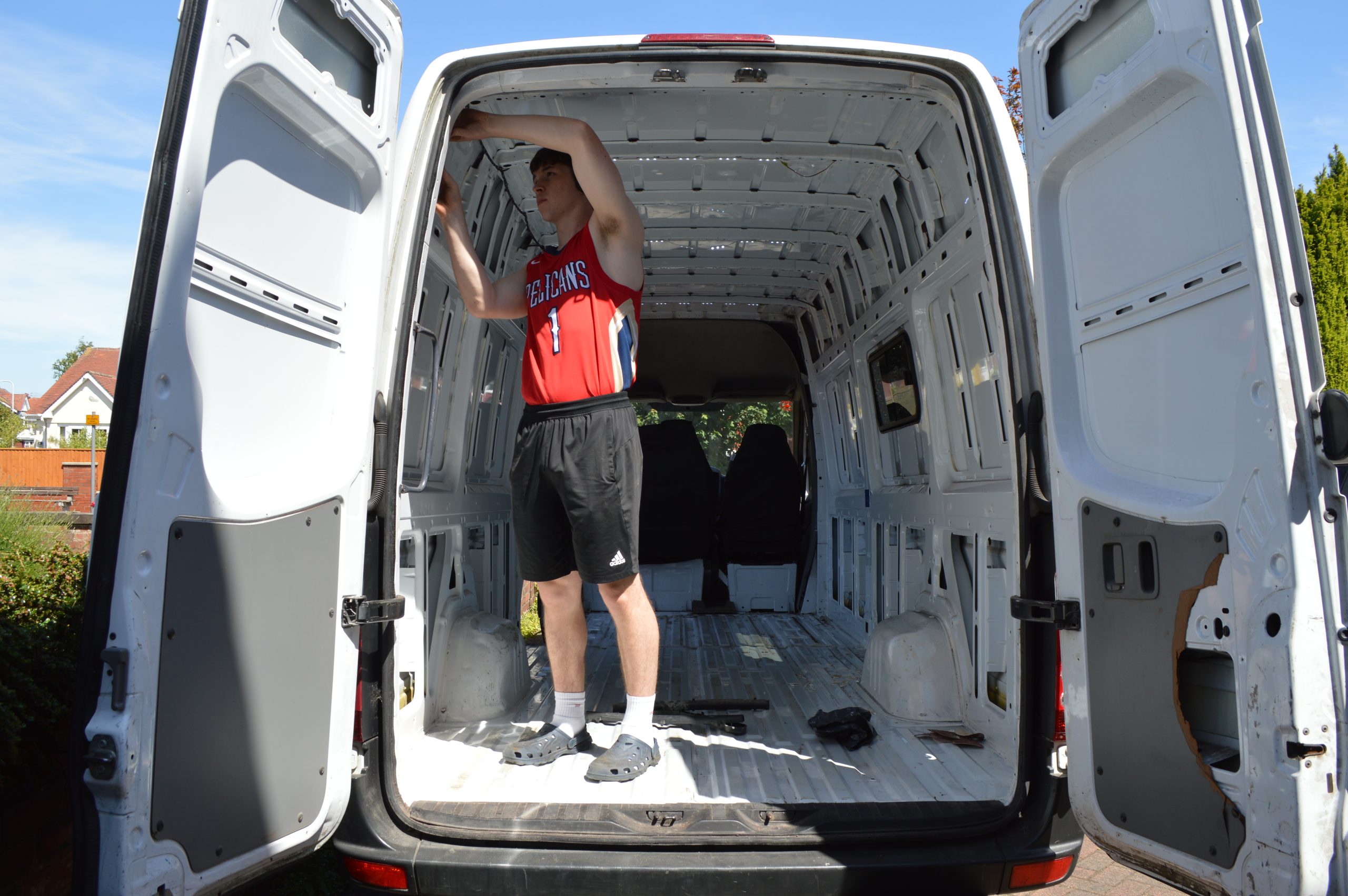 Meera elaborated on the conversion steps, which included insulation, electrics, flooring, ceilings, building internal structures, installing gas and water systems, and adding finishing touches. Despite some inevitable challenges along the way, they persevered and achieved their goal. One significant expense was the van's electric system, which enabled them to go off-grid. This system included high-quality batteries, a large solar panel, and a charger for various appliances.
While the van conversion project did require a financial investment, the couple is now reaping the benefits by saving hundreds of pounds every month. Meera explained, "Our bills combined would've been about £1,500 before van life, including rent, food, and internet. And now it's looking to be about £800, which includes petrol."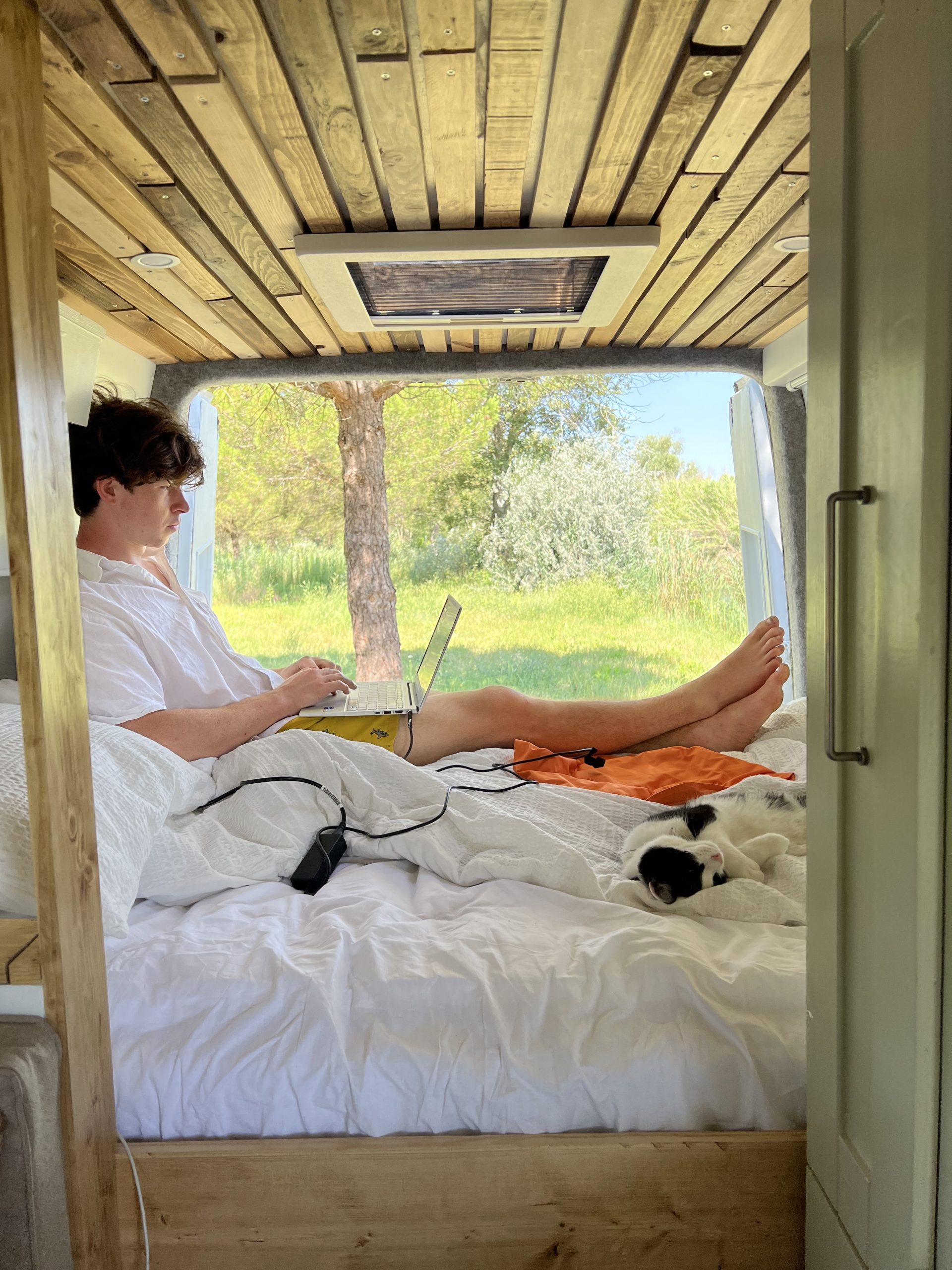 As for their careers, Will works remotely as an electrical engineer, while Meera, a former assistant psychologist, volunteers in mental health support. Their financial support comes from a combination of savings and Will's flexible remote job. The couple has just started their travels, with Scandinavia being their first destination. They plan to continue their journey, traveling through Denmark, Germany, Belgium, and exploring the East Coast in the coming spring.
Despite missing certain home comforts, such as a toilet, Meera and Will cherish their unique experience. Meera reflected on the valuable lessons learned, including patience and problem-solving, and how the challenges affected their relationship. She emphasized the positive outcomes and gratitude for the opportunity to travel and explore amazing places.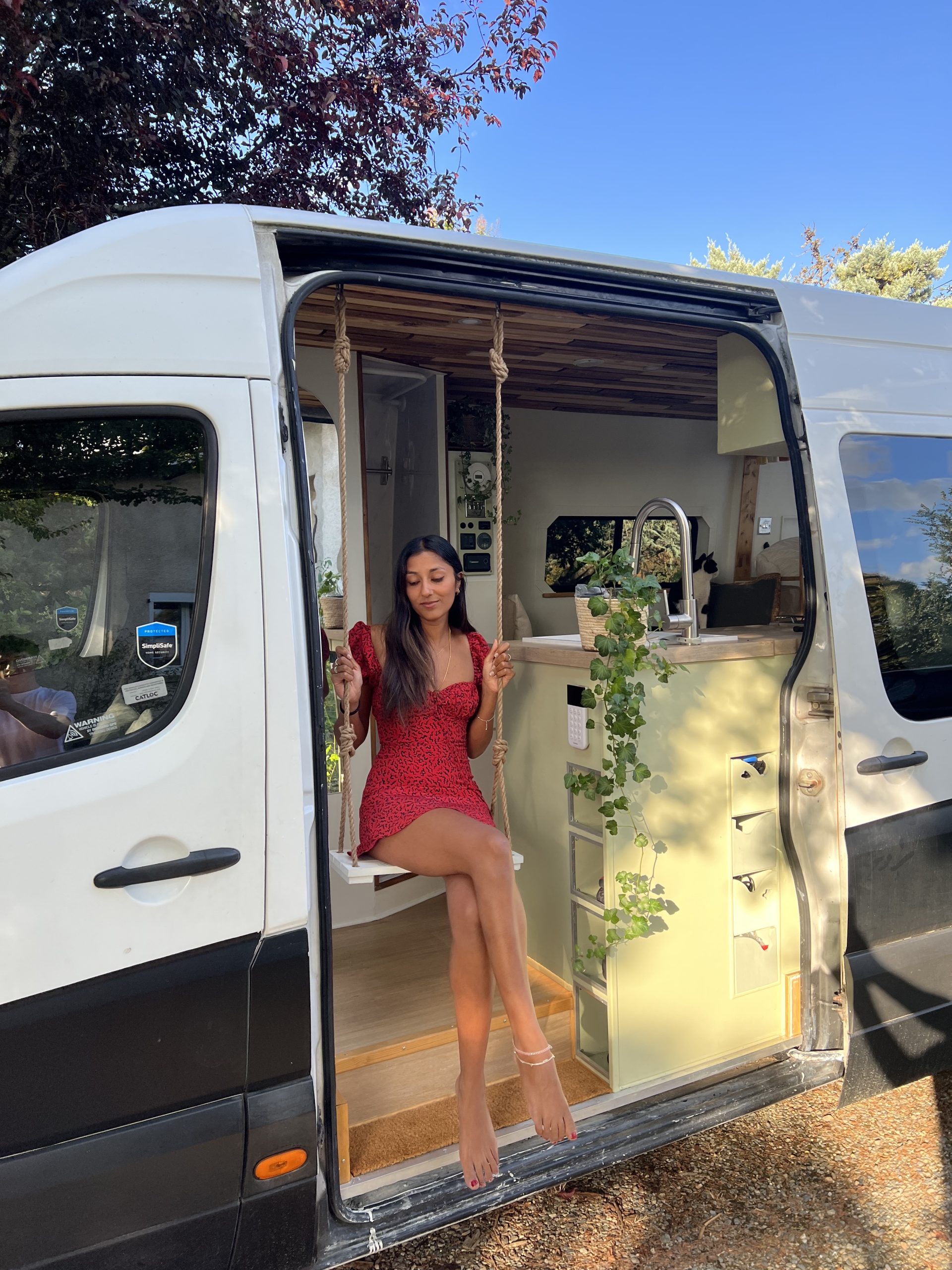 Will also shared his perspective on the project and its impact on their relationship, stating, "In general, I think it has actually strengthened our relationship." Despite the ups and downs, the couple is enjoying their unconventional lifestyle and the adventures it brings.