One of the most enchanting aspects of secret or secluded beaches is the sense of discovery that comes with finding them. Unlike popular beaches that are often crowded and overdeveloped, hidden beaches offer a sense of exclusivity and intimacy that is hard to come by elsewhere. For those willing to put in the effort to find them, secret beaches offer a chance to escape the crowds and immerse oneself in nature. With over 95,000 miles of coastline, the US boasts some of the most breathtaking and unspoiled beaches in the world. From the rugged cliffs of the Pacific Northwest to the sugar-white sands of the Gulf Coast, the diversity of the American coastline provides endless opportunities for beachgoers to find their own secluded paradise.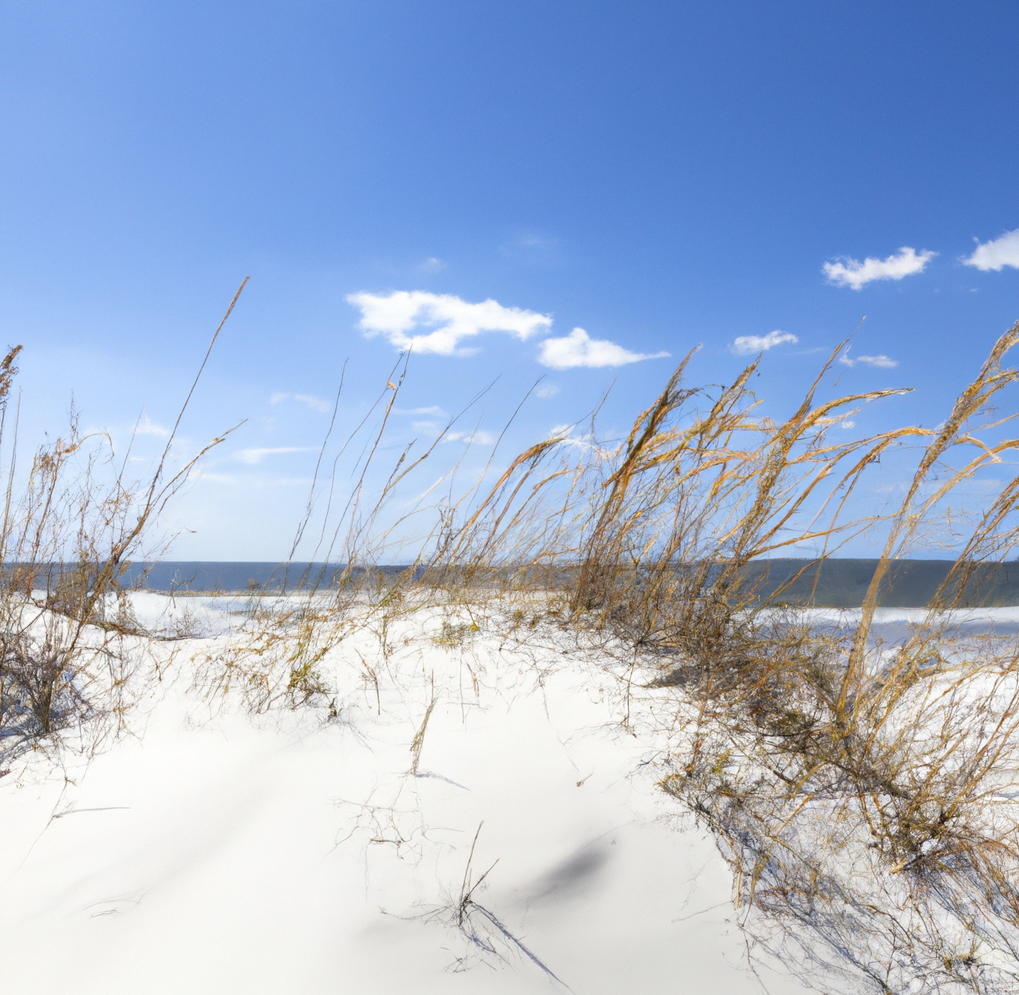 A poll of 3,000 families by FamilyDestinationsGuide.com has revealed the top 100 secret beaches they would most like to visit this summer. Unsurprisingly, Hawaii and Florida's secluded gems dominated the rankings (7 out of the top 10), although two California beaches and one from New Jersey also made it. 
#1 Hawaii's Awahua Beach came in the top position of American families' bucket list destination for the summer of 2023. The beach boasts crystal clear waters that are perfect for swimming and snorkeling, while its soft white sand offers a comfortable spot for sunbathing and relaxing. The surrounding landscape is equally breathtaking, with lush tropical vegetation, towering cliffs, and dramatic rock formations creating a stunning backdrop for any beachgoer. 
#2 In second place came the beaches of Florida's Shell Key Preserve. The island is located just south of St. Petersburg and is only accessible by boat, which helps to preserve the untouched landscape. The beaches are covered in a variety of seashells, including sand dollars and starfish, making it a unique destination for beachcombing. The crystal-clear waters are home to a diverse array of marine life, including dolphins, sea turtles, and manatees. 
#3 And rounding up the top 3 came Hawaii's Lanikai Beach. Located on the eastern shore of Oahu, the beach is surrounded by turquoise waters and backed by towering palm trees, offering visitors a stunning tropical paradise. One of the factors that contribute to Lanikai's seclusion is its location, which is situated away from the hustle and bustle of Waikiki's more crowded beaches. Additionally, the beach is only accessible by walking through a residential area, which helps to limit the number of visitors. The clear waters and soft sand also make it a popular destination for swimming, snorkeling, and sunbathing, while the scenic views of the Mokulua Islands make it a popular spot for photography. 
#4 Hawaii's Kauapea Beach, in 4th place, is nestled between towering cliffs and dense tropical vegetation, providing visitors with a stunning natural setting that feels truly secluded. Access to the beach requires a short hike down a steep path, which helps to keep the crowds at bay and maintain the beach's peaceful atmosphere. Once visitors arrive, they are greeted by a stretch of soft white sand and crystal-clear waters that are perfect for swimming, snorkeling, and sunbathing.
#5 Interestingly, a notable entrant in the top 5 came New Jersey's Sedge Island. The island is located in Barnegat Bay, and its pristine beaches, tranquil waters, and salt marshes provide a haven for wildlife and nature enthusiasts. Access to the island is limited to guided tours, which help to preserve its unspoiled environment and maintain its peaceful atmosphere. Visitors can explore the island's natural wonders, such as the diverse bird population, sea turtles, and marine life, while also taking advantage of its recreational opportunities, such as kayaking, fishing, and hiking.
The full list of top 100 secret beaches can be found here.
"As families plan their summer vacations, it's worth considering the benefits of visiting secluded beaches off the beaten track. Not only do these hidden gems offer a chance to escape the crowds and enjoy a peaceful atmosphere, but they also provide a unique opportunity to discover a world of natural beauty that is often overlooked by the usual well-known crowded beaches. Whether it's exploring a secluded cove or relaxing on a stretch of sand with only the sound of waves crashing against the shore, these hidden beaches offer a chance to create unforgettable memories with loved ones while experiencing the true beauty of the natural world" says Rose Ackermann of FamilyDestinationsGuide.com.