In a distinctive and unusual twist, a young woman marked her 28th birthday by transforming her party into a wake.
Grazi Gervásio chose an unconventional theme of "a celebration of life" for her birthday event. The venue was adorned with funeral flowers, coffins, and a prominent poster depicting her with angel wings.
The influencer, hailing from Sao Paulo, Brazil, shared her wake celebration on Instagram, amassing over 3,100 likes on the post. Capturing the essence of the occasion, her caption read: "I died to live. and live is too good."
In one striking image, Grazi is portrayed lying in a meticulously arranged coffin, her eyes open, cradling a bouquet of white lilies.
Further setting the mood, another poster creatively replaced her birthday date with birth "death" dates as part of the venue decor.
One poster, commemorating the birthday girl, eloquently stated: "The celebration of a lifetime. Forever remembered. Never equaled."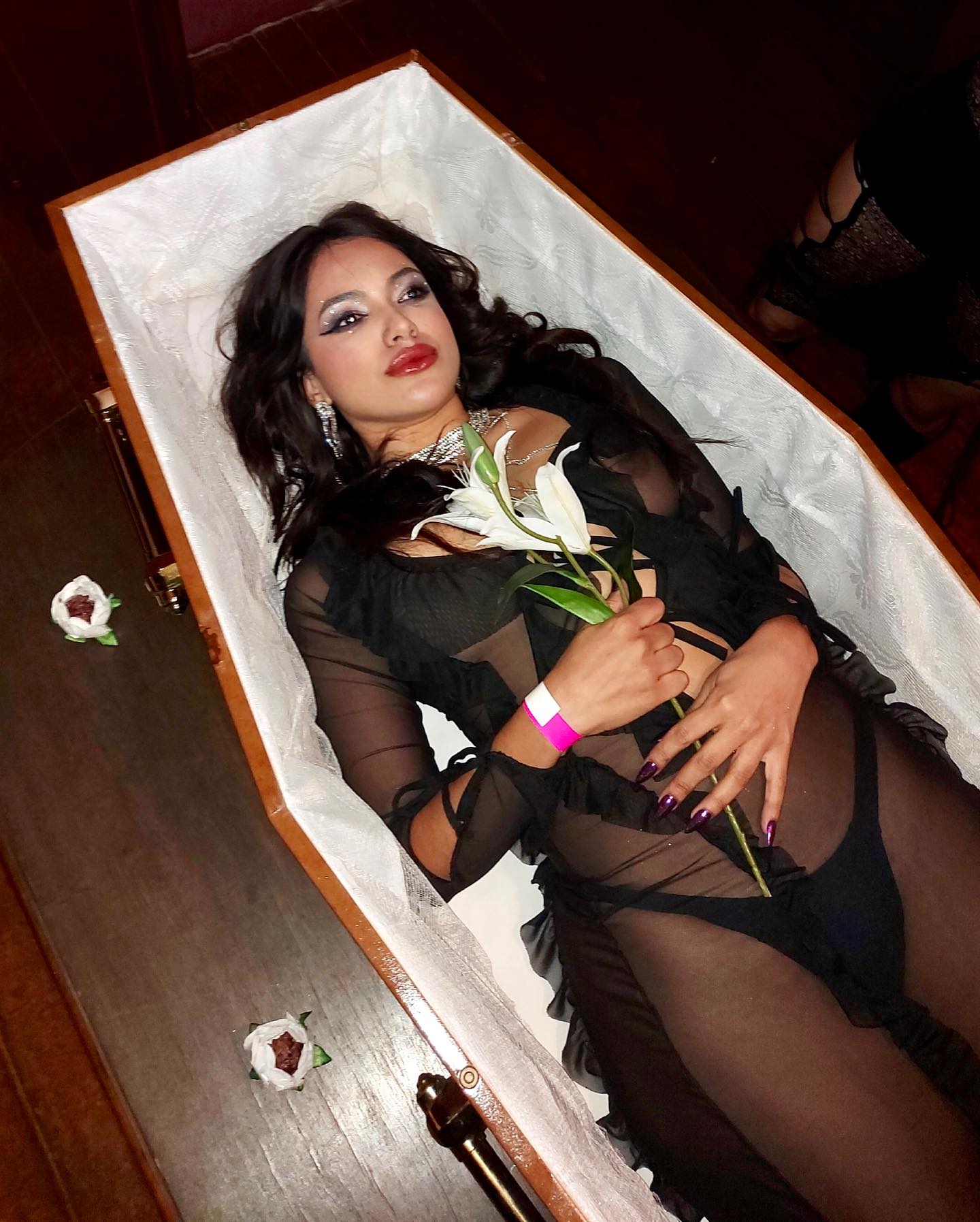 Among the snapshots, a glimpse of her exquisite white and silver birthday cake was also revealed.
An emotional touch was added with a picture of Grazi, complete with angel wings, placed beside the coffin lid, accompanied by the heartfelt words: "We love you, Grazi… miss you."
A poignant moment captured Grazi amidst her friends, all donned in black, standing beside her in the coffin.
The funeral-like birthday celebration stirred a multitude of responses from her followers, expressing their thoughts on the unique event:
Adella remarked: "She lived doing what she loved the most… being captivating."
Aran added: "For these likes, she devoted her life; we shall never forget you for that."
Paulo shared: "Concept, creativity, and coherence, all brilliantly presented."
"YOU ARE AN UNFORGETTABLE MOMENT OF THANKS," wrote Divina.
Gabriel expressed: "You have etched yourself into history, my beautiful departed friend… eagerly anticipating the next one."
Iago conveyed: "The most resplendent woman in the world, even in the afterlife!!!"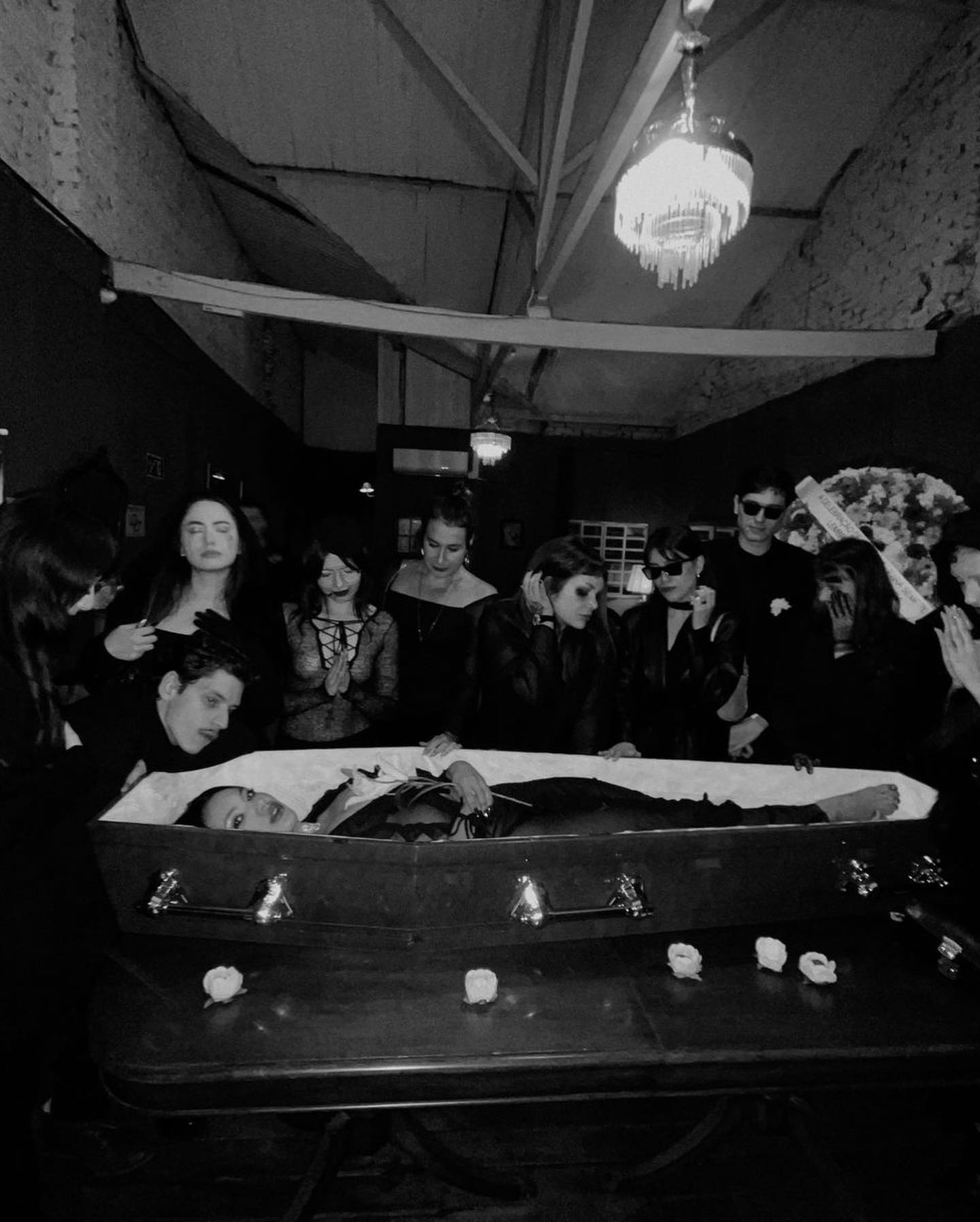 This extraordinary celebration left an indelible impression, a testament to Grazi's unique spirit and her ability to create a lasting impact even beyond the realms of life.