Amanda Nicole, a content creator from Las Vegas, has set the internet abuzz with her sultry Halloween costume, portraying the iconic Bride of Frankenstein.
Known for her bold and creative photoshoots, Amanda, who boasts 8.7 million followers on Instagram (@the_amanda_nicole), has previously made headlines with her sexy portrayals of various characters, including the Bride of Chucky, Ursula, and most recently, donning body paint as X-Men's Jean Grey.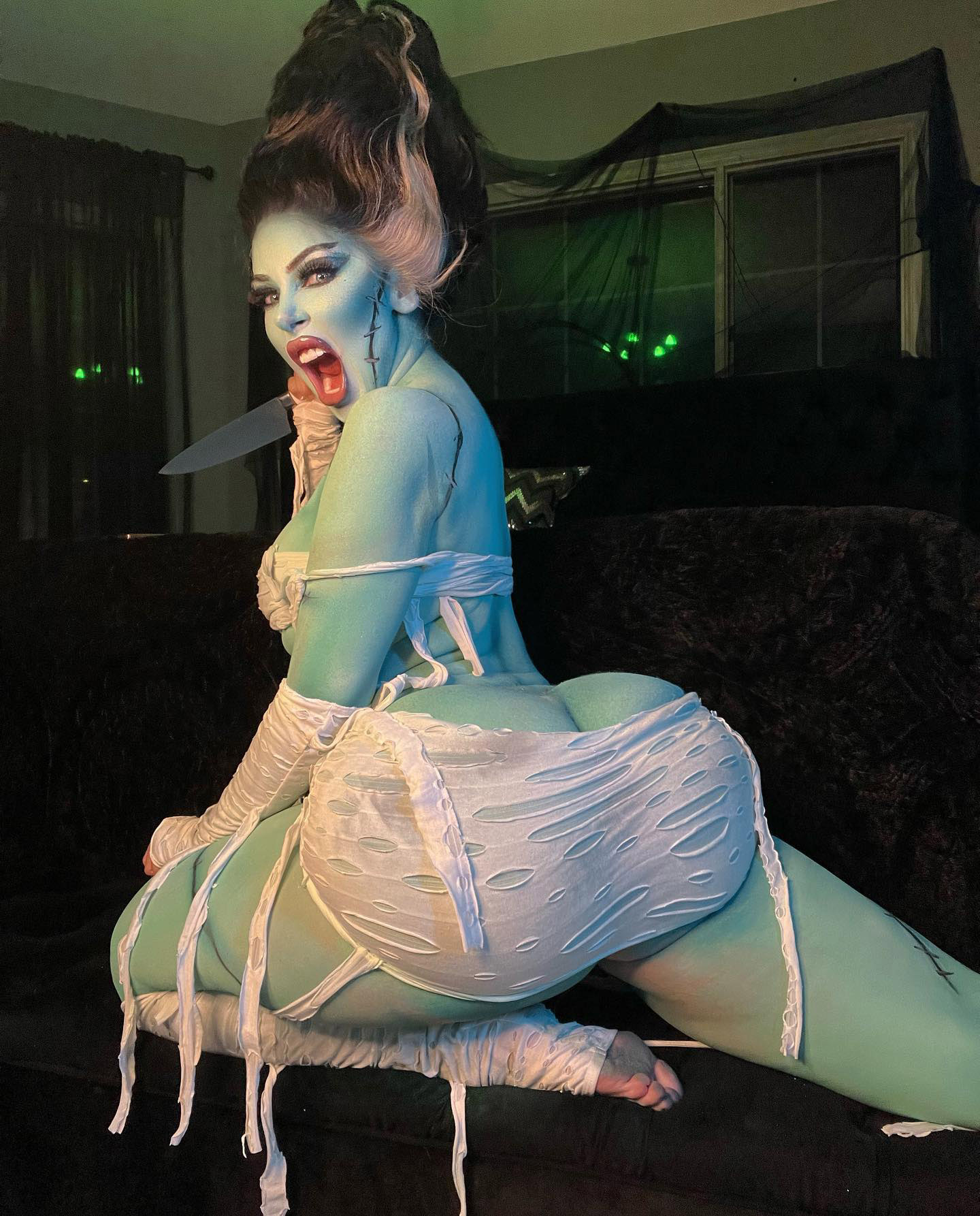 While her past shoots have generated attention, she also sparked controversy last year when she twerked on a gravestone, with some viewers deeming it "disrespectful." Undeterred, she is back to captivate her audience once more, attempting to turn the head of Frankenstein himself.
The 27-year-old model shared a captivating photo of her Halloween costume, featuring blue body paint, a bandage top, skirt, gloves, and matching stockings. Her striking black and white streaked wig stands tall, complemented by body staples and stitches.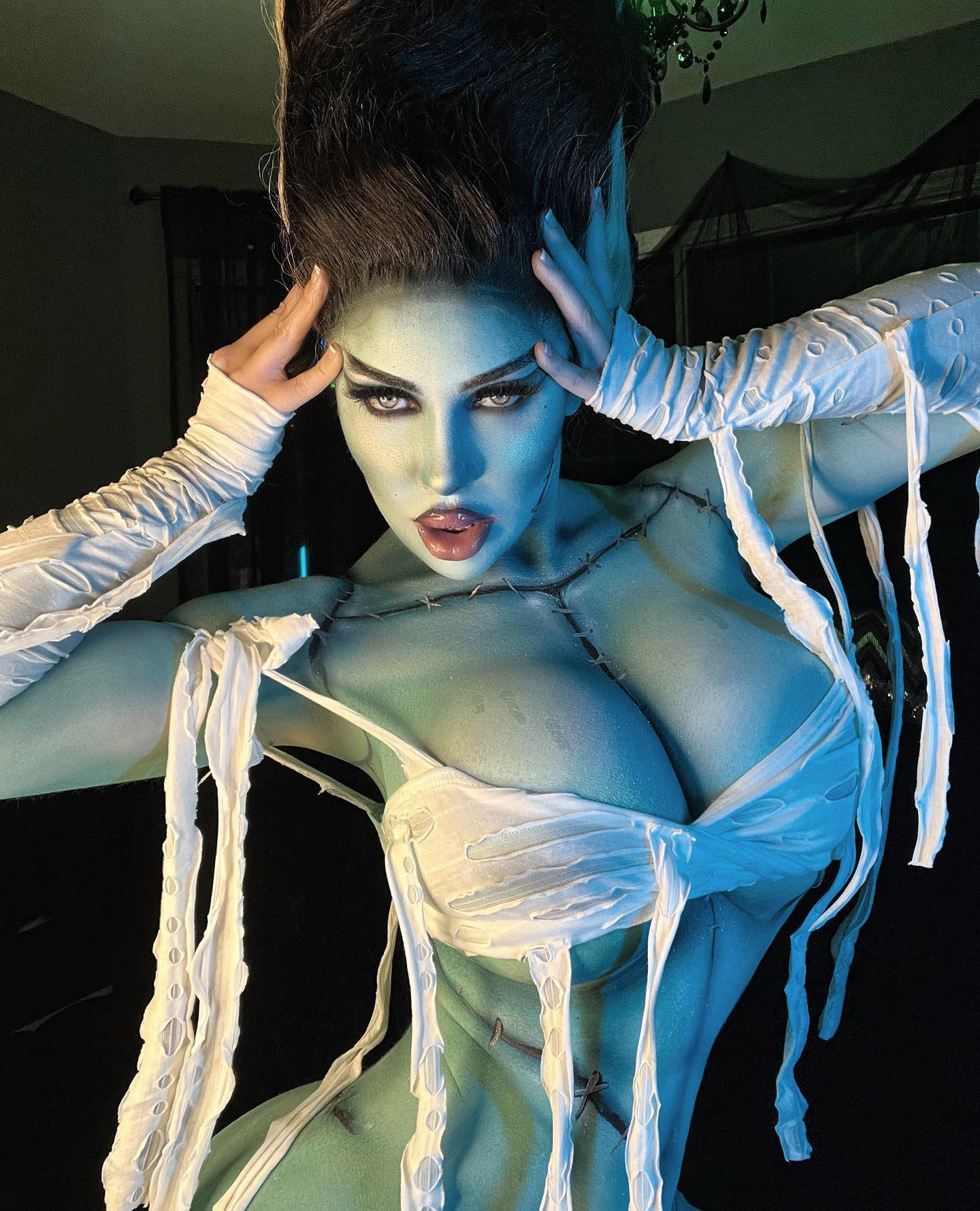 In a video clip captioned "Monster Mash with me?", Amanda showcases her alluring outfit while dancing to a remix of "Monster Mash." Her performance quickly garnered over 611,000 views, 139,000 likes, and numerous adoring comments from her fans.
One admirer wrote, "Feed my Frankenstein! Hungry for love, and it's feeding time."
Another exclaimed, "Goddamn, she looks absolutely amazing and very sexy."
"Spooktacular," commented Alex.
"Your crypt or mine?" humorously asked Spencer.
And another fan joined in the playful spirit, suggesting, "Monster Smash?"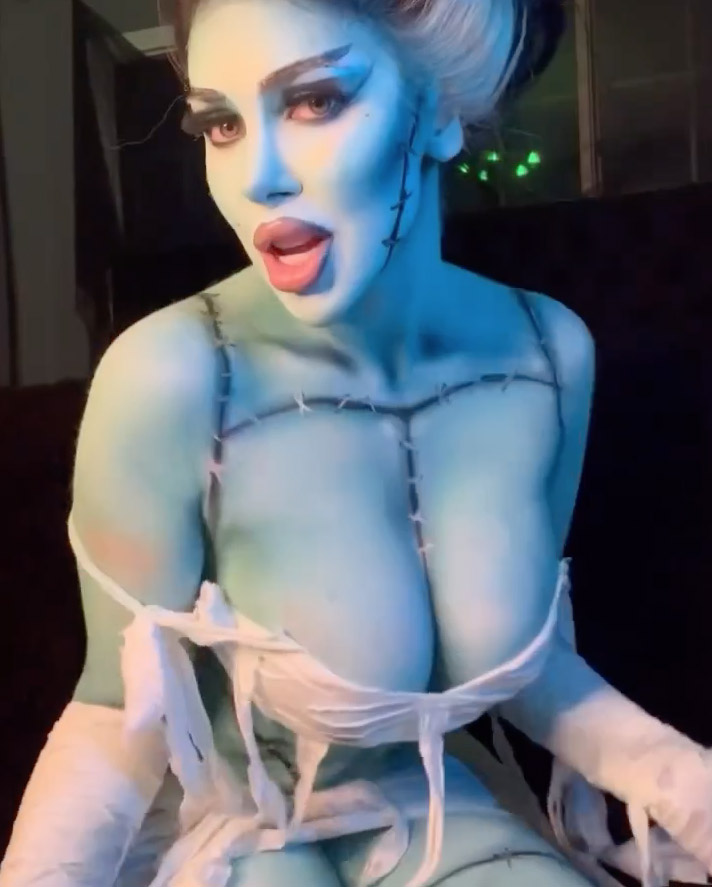 Amanda Nicole's sultry portrayal of the Bride of Frankenstein has once again captivated her audience and added to her reputation for eye-catching and imaginative content.
Disclaimers:
This content and images have been licensed to use by Jam Press, edited and syndicated by https://www.znewsservice.com/.
Should you have any questions relating to this content please get in touch with Jam Press via  https://www.jampress.co.uk/contact-us/