The US is celebrated for its iconic music cities like Nashville, the heartland of country music, New Orleans, the cradle of Jazz, and Austin, fittingly known as 'The Live Music Capital of the World'. Yet, there's a trove of less-known, hidden gems across the country that pulse with riveting live music experiences that many have yet to discover.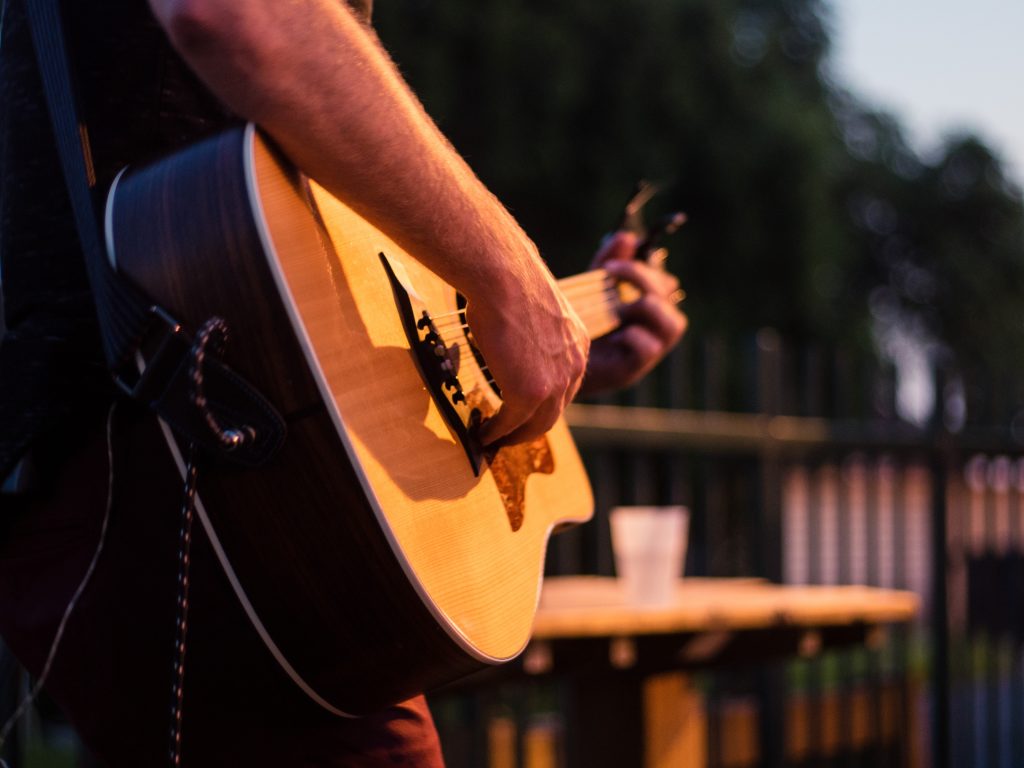 Take, for example, Florence in Alabama. Nestled in the Shoals region, this humble town is a hub for blues music that resonates through venues like The Listening Room and The Flora-Bama Lounge. Its local music scene may be lesser-known, but it is a beacon for those in the know.
Similarly, Mountain View in Arkansas is known as the 'Folk Music Capital of the World' and for good reason. There are a number of great venues in Mountain View hosting folk music, bluegrass, and other genres.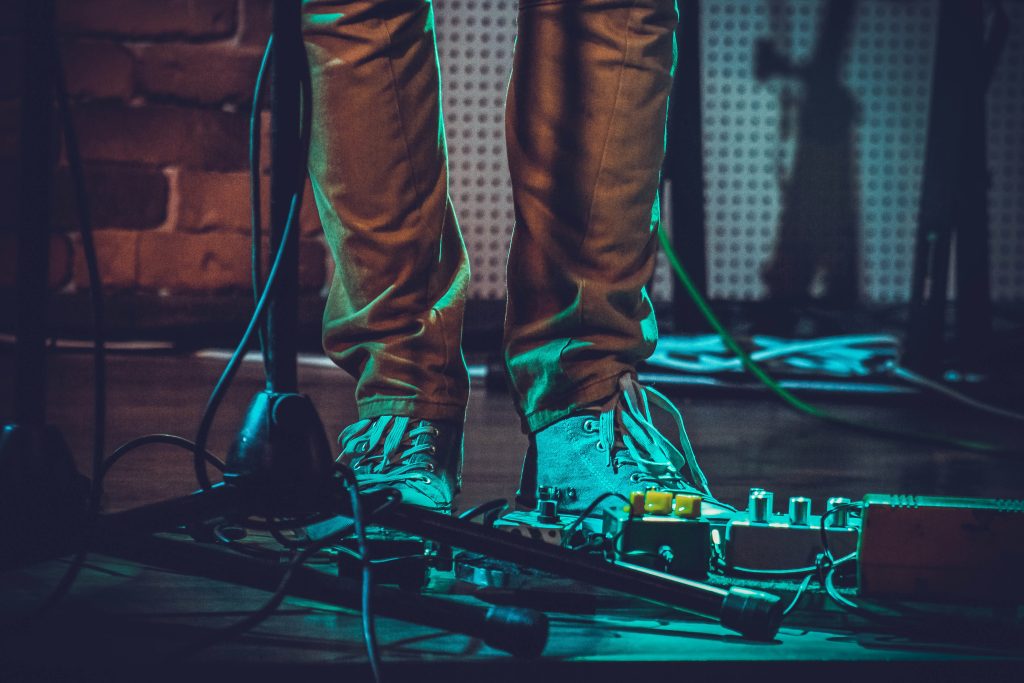 To shine a light on these hidden musical retreats, CheapoTicketing.com surveyed 3,000 live music lovers to create a ranking of the best under-the-radar live music destinations across the nation. The results were as follows:
#1 Modesto (California)  
This Northern California city came in first place overall, and is brimming with a unique musical scene that's both diverse and engaging. From the open-air performances at the Mancini Bowl in Graceada Park, to the intimate shows at the Gallo Center for the Arts, music enthusiasts can experience a variety of genres, including rock, blues, country, and jazz. Downtown Modesto comes alive with "Music in the Plaza" during summers, where local musicians serenade the streets.
#2 Fernandina Beach (Florida) 
The Sunshine State proved to be very popular among live music afficionados 3 entries in the top 10, led by Fernandina Beach. This beach town is known for its laid-back atmosphere, but it also has a great live music scene. Downtown Fernandina Beach buzzes with an eclectic mix of live music at various bars, restaurants, and venues like the Green Turtle Tavern and The Palace Saloon. The Amelia Island Chamber Music Festival is a significant event, attracting classical musicians from around the world. There's also the Sounds on Centre, a free concert series held on the first Friday of every month, showcasing a range of genres from rock and roll to blues.
#3 St. Pete Beach (Florida)
The second most popular live music destination in Florida, and third overall, was St. Pete Beach. It is a hidden oasis for live music enthusiasts. Known for its gorgeous white sand beaches and a warm, welcoming atmosphere, St. Pete Beach has an eclectic music scene that offers a unique blend of genres. The beachfront bars and restaurants, like Jimmy B's Beach Bar and The Toasted Monkey, often host local bands and solo artists, providing a great ambiance for enjoying music with stunning sunset views.
#4 Franklin (Tennessee)
Unsurprisingly, Tennessee had an entry in the top 10. The state is home to famous music cities like Nashville, Memphis, and Knoxville, which have been important centers for live music performances. Many music lovers may be unaware of Franklin though. While Nashville often steals the limelight when it comes to music, Franklin's thriving and authentic music scene is not to be overlooked. The city's Main Street is peppered with a variety of venues hosting live performances that provide a rich blend of musical genres, from country and bluegrass to folk and indie. The historic Franklin Theatre is a cornerstone of this music scene, hosting local artists and world-renowned musicians alike. Notably, Franklin is home to the annual Pilgrimage Music & Cultural Festival, which showcases a diverse array of musicians from across the globe, reflecting the city's vibrant and inclusive musical culture.
#5 Branson (Missouri)      
Often hailed as the "Live Entertainment Capital of the World," Branson an undeniable hidden gem for live music, and was voted in as 5th most popular. Nestled in the heart of the Ozark Mountains, Branson's diverse music scene appeals to all ages and tastes, offering an array of genres from country and gospel to rock 'n' roll and Broadway-style musicals. The city boasts more than 45 theaters, including the iconic Dolly Parton's Stampede and the Branson Famous Theatre, showcasing a variety of performances daily. One of the standout events is the annual Bluegrass & BBQ festival, which brings together some of the biggest names in bluegrass music and mouth watering local cuisine.
#6 St. Augustine (Florida)
Florida's 3rd entry in the top ten, and 6th overall was St. Augustine. Rich in history and culture, the city's music scene reflects its diverse heritage, offering a blend of genres from folk and bluegrass to rock, jazz, and Latin rhythms. The St. Augustine Amphitheatre, an outdoor venue nestled in a beautiful oak-filled park, regularly hosts high-profile musicians and festivals, such as the Sing Out Loud Festival. Moreover, on any given day, visitors can stroll down historic St. George Street and encounter talented street musicians adding to the charm of this vibrant city.
#7 Athens (Georgia)
Athens, placing in 7th position, is a hidden gem for live music that has birthed a number of well-known acts, including R.E.M., the B-52s, and Widespread Panic. This small town exudes a big city feel with its vibrant and eclectic music scene that spans across genres from rock, country, folk, to indie, punk, and electronica. Downtown Athens is a hotbed of live music, with a high density of venues like the 40 Watt Club and The Georgia Theatre, both legendary in their own right for hosting a multitude of famous bands before they hit it big. The city also hosts the annual AthFest, a music and arts festival that showcases local talent.
#8 Carrboro (North Carolina)   
Home to the famous Cat's Cradle, one of the premier live music venues in the South-East known for launching careers of famous bands like Superchunk and Archers of Loaf, Carrboro offers an extraordinary array of music for all tastes. The town's Music Festival, a free, day-long event, showcases a diverse line-up of local bands across multiple venues, painting the town with the rhythms of rock, folk, blues, and more. Carrboro's commitment to local music also shines through its numerous open mic nights, buskers on the street corners, and local bands performing in its restaurants and bars.
#9 Bakersfield (California)    
Known as the birthplace of the "Bakersfield Sound," this style of country music was popularized in the mid-20th century by legends like Merle Haggard and Buck Owens. The Buck Owens' Crystal Palace, a must-visit, continues to be a premier venue for live country music, while also serving as a museum dedicated to the Bakersfield Sound. Beyond its country roots, Bakersfield's music scene is impressively diverse, which may explain why it was voted among the best hidden gems for live music in the country. The Fox Theater, an architectural icon, regularly hosts a range of performances from rock bands to symphony orchestras.
#10 Marfa (Texas)
And rounding up the top ten favorite live music destinations was the small desert town of Marfa in Texas. It may be small, but its impact on the live music scene is anything but minor, making it a real hidden gem. Known for its vibrant arts scene, The town's Ballroom Marfa is a dynamic, contemporary cultural arts space. Marfa plays host to regular music and cultural events- there's always something going on! The local radio station, Marfa Public Radio, also plays a significant role in promoting local and regional music.
Access the full rankings here.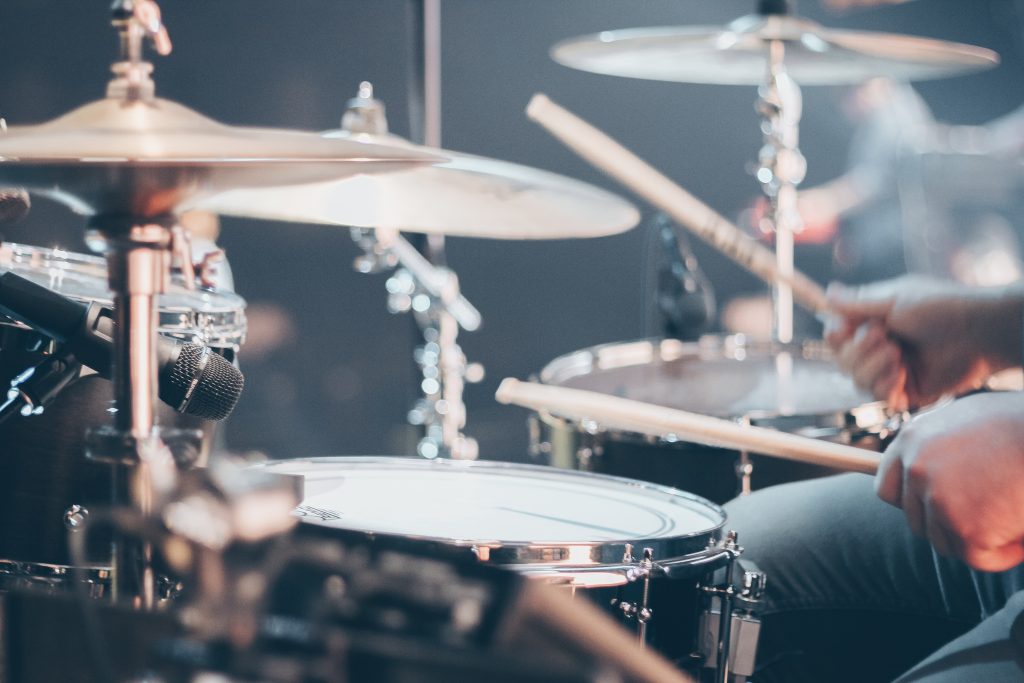 "This ranking reflects not only the diversity of music genres available across the nation but also the passion and resilience of local communities in keeping live music alive and thriving. We hope this inspires music lovers to explore beyond the known music cities and to experience the unique sounds these hidden gems offer" says James Collins of CheapoTicketing.com.