At farms supplying Co-op, a supermarket recognized for its ethical stance, chickens have been discovered "in horrific pain, deformed, and on the brink of death", say activists who covertly filmed inside these facilities.
The videos show birds heaving due to heat and stress, as filthy conditions forced them to lie in their own excrement, allegedly causing their eyes to smart.
Shocking footage reveals staff members discarding countless dead chickens into bins, with one instance capturing a worker expressing humorously: "I've never seen so many maggots in my life."
The footage, taken by the charity Open Cages between August and November of last year at three farms in East Midlands, apparently portrays chickens "in a dire state". The activists suggest that the poultry suffer as they are bred to grow at a faster rate than their bodies can handle, leading to quicker turnover.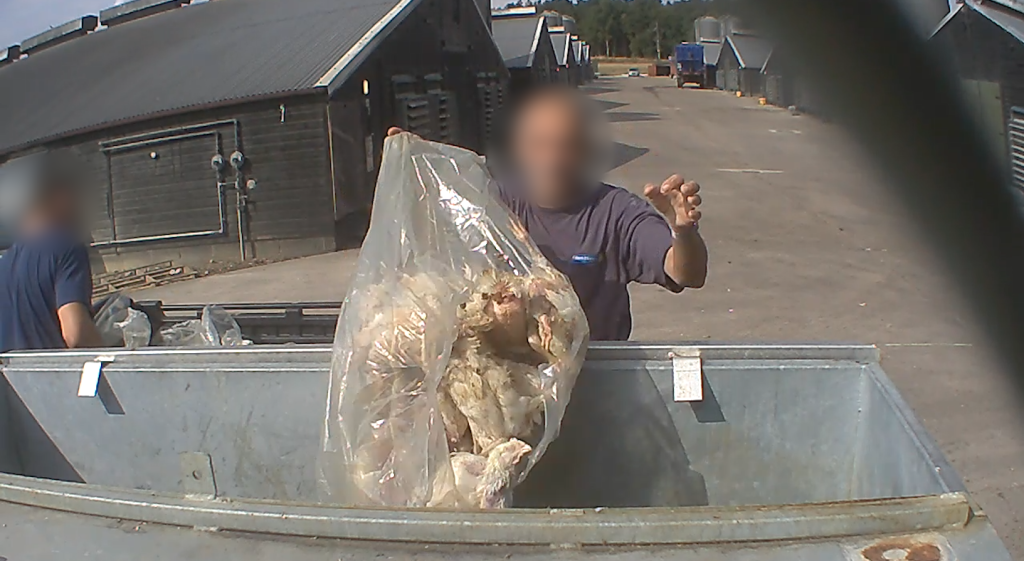 This revelation has sparked outrage among Co-op members. In May, 96% of the members voted for the supermarket to consider joining the Better Chicken Commitment (BCC). This initiative aims to halt the use of rapidly growing breeds and advocate for slower-growing birds, a policy already adopted by chains such as M&S and Greggs.
The Co-op, known for its emphasis on animal welfare, has agreed to consider this shift and promised to provide chickens with more space starting next year.
However, Open Cages' CEO, Connor Jackson, disclosed that the organization has been engaging with Co-op leadership for years, and despite constant assurances to "investigate" the issue of "Frankenchickens", no significant action has been taken.
"Despite assurances that they would not implement the BCC prior to the vote, it was clear that members were pushing for the BCC to be adopted," he stated.
Co-op member, Aaron Browning, expressed his shame after viewing the covert footage, stating: "Looking at the bins overflowing with dead chickens and witnessing the birds' twisted legs and bleary eyes – it makes me embarrassed to be a member. We informed the leadership that we didn't want these sick Frankenchickens on Co-op shelves."
Another member, Hannah Dickson, suggested that simply providing more space is inadequate when these chickens are dying from organ failure and experiencing difficulties in walking. She added that although the cost-of-living crisis is a challenge, it doesn't justify animal cruelty.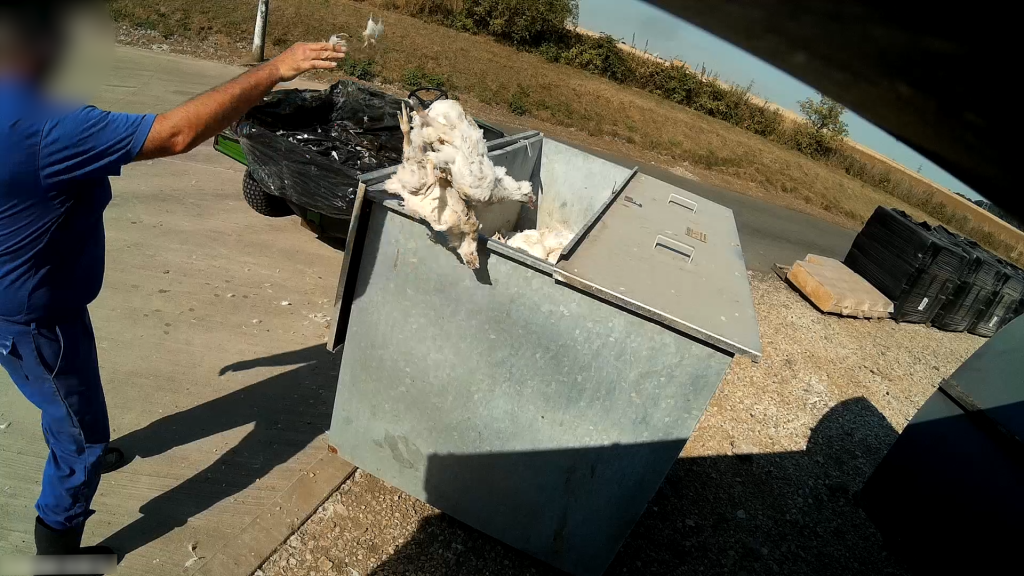 Activists allege that some of the filmed chickens were on the verge of death, unable to consume food or water as they couldn't stand.
The footage reveals chickens with wounds or missing feathers, others struggling to walk, while some were seen flapping but appeared too ill or heavy to rise.
Conventionally farmed chickens are engineered to gain weight rapidly – a process that puts enormous strain on their organs. Many of them are unable to support their own weight due to fragile legs. These so-called "Frankenchickens" gain weight 400 per cent faster than natural.
Hygiene concerns were also highlighted.
"Many decomposing bodies were observed among the living, including a dead bird that was black, blue, and buried in litter, appearing to decay," stated Mr Jackson.
During this summer's inspections by Red Tractor, no welfare issues were detected at these farms.
One of the farms was even featured in a Co-op training video promoting good farming practices.
Last year, a Co-op report mentioned: "We are committed to offering products produced to high animal-welfare standards, irrespective of consumers' budget. We have long been innovative in our efforts to enhance the welfare of animals."
A representative from Co-op stated: "The welfare of animals in our supply chain is our priority, and all our fresh chicken meets or surpasses Red Tractor or RSPCA Assured standards.
"Backed by our new commitment, we aim to reduce chicken stocking density by 20 per cent to ensure a healthier life for chickens. We are proud advocates of British farming, enabling us to offer high-quality, 100 per cent British meat and poultry."
A representative of the company owning the farms commented: "We adopt a strict zero-tolerance policy towards any verifiable non-compliances, although in this case we cannot confirm that this footage, filmed a year ago, was captured inside our premises.
"For the record, the farms under scrutiny are all accredited and have been subject to several independent inspections as recently as June 2023."