An entire abandoned village has returned to the market, now with a price tag twice what it sold for just last year.
Salto de Castro, nestled in the Zamora Province of north-western Spain, was acquired by construction magnate Óscar Torres Gallego for a mere £259,000 (EUR 300,000). This picturesque village boasts 44 homes, a bar, a church, a school, a guesthouse, a pool, sports areas, and an old Civil Guard barracks.
Torres initially had ambitious plans to revitalize the village, strategically located within the heart of the Meseta Ibérica UNESCO Biosphere Reserve. His vision was to attract rural tourism to this serene locale, and he had already navigated the bureaucratic waters, submitting all the necessary paperwork to the authorities. However, owing to personal challenges, Torres has decided to put the village back on the market.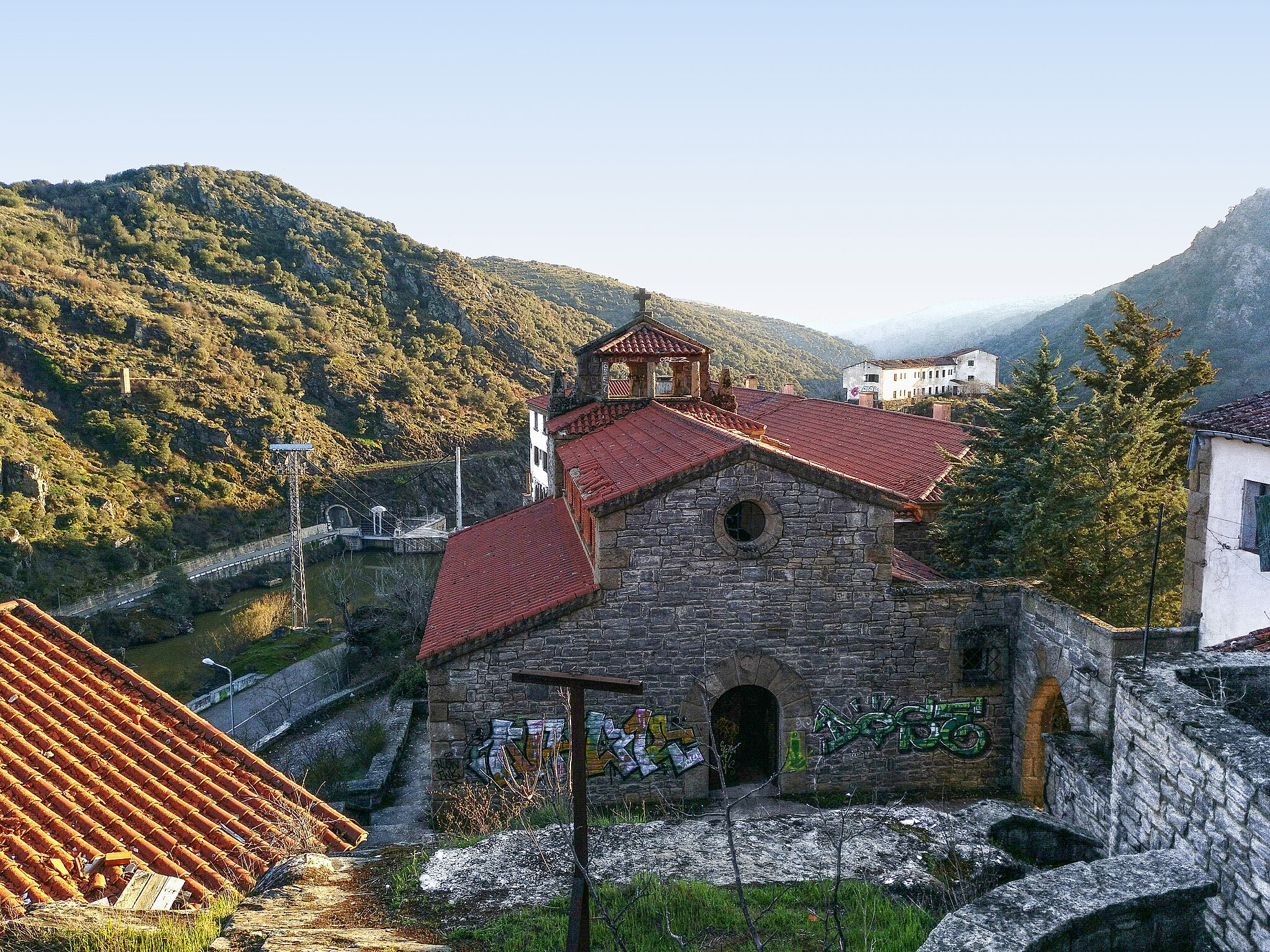 This time around, Salto de Castro is listed with an asking price of £500,000 (EUR 580,000), and it has already piqued the interest of potential buyers from around the world. According to Romuald Rodríguez, representing Torres through Royal Invest, "So far, we have received offers from Saudi Arabia and the United States," with the latter group rumored to be based in Miami.
Explaining the substantial price increase, Rodríguez pointed out that they had previously received offers exceeding half a million euros, making the hike "more than logical."
Óscar Torres, hailing from Toledo, serves as the CEO of 'Iniciativas FAOS' and boasts over two decades of experience in the construction sector. He made the purchase of Salto de Castro through his firm in 2022, with backing from a Chilean investment fund.
Salto de Castro, situated just a stone's throw away from the border with Portugal, offers breathtaking views of the Douro River. Originally constructed during the 1940s to house workers and their families who were involved in building a nearby dam, the village began its slow descent into abandonment starting in the 1980s, and by 1989, it had become entirely devoid of inhabitants.
Prospective buyers of Salto de Castro may also find themselves eligible for subsidies from the Castile and León regional government, adding a potential financial incentive to this unique and historic investment opportunity.