In an audacious display of fandom, a football enthusiast left fellow supporters in awe when she graced her nation's World Cup qualifier donned in an eye-catching ensemble.
Wendy Sánchez made a striking appearance at Colombia's match against Venezuela, wearing an attire that left little to the imagination. Her outfit, adorned in the colors of her homeland—blue, yellow, and red—featured a plunging neckline that accentuated her ample chest. To complete her striking look, she also sported a Native American headdress.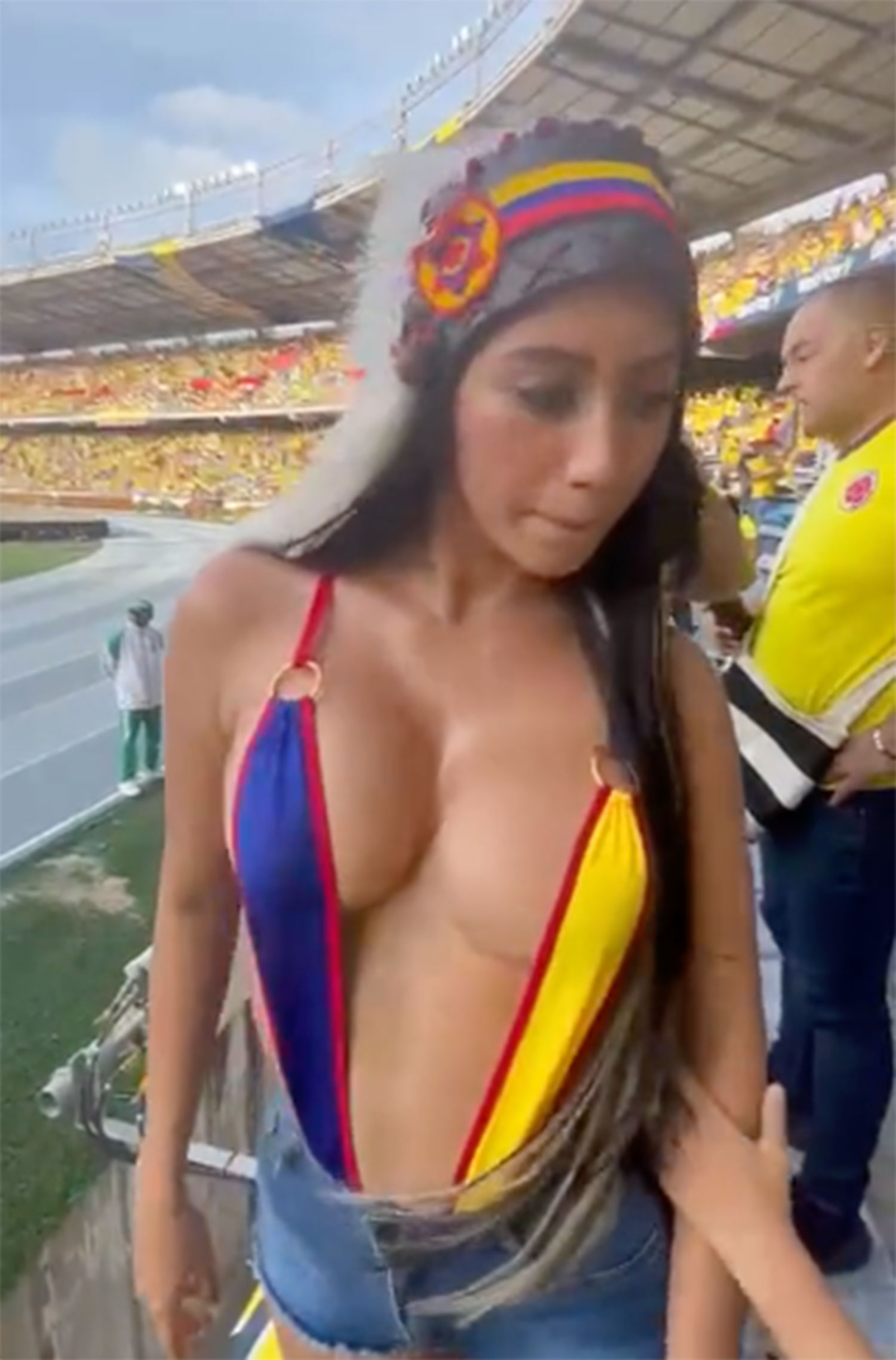 Colombia clinched victory in the qualifier, courtesy of a 46th-minute goal by Rafael Santos Borré, and Wendy was an enthusiastic presence among the cheering crowd.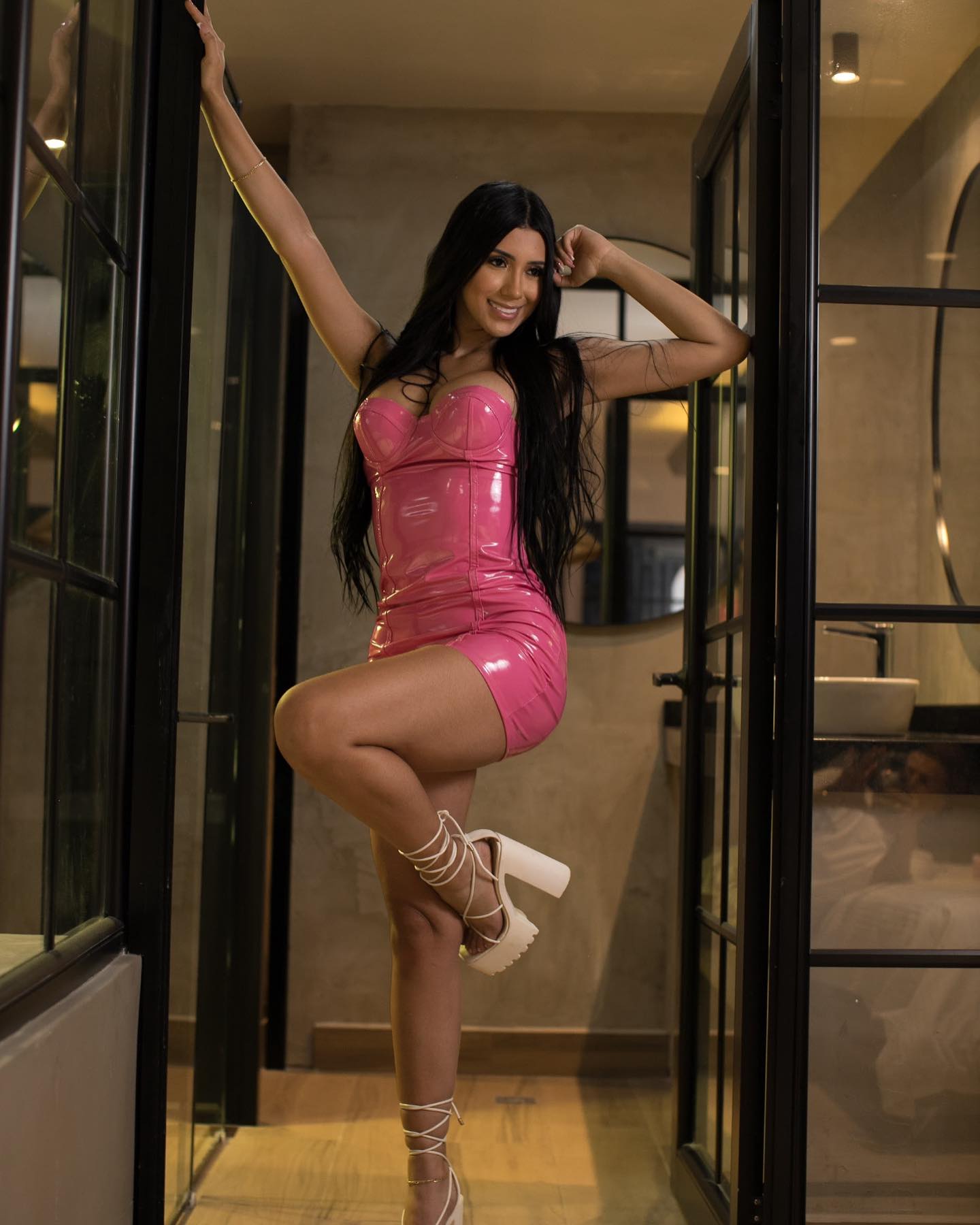 Following the match, her Instagram following experienced a meteoric rise, exceeding 160,000 fans. seizing the opportunity to leverage her newfound fame, Sánchez later appeared in a modified version of her attention-grabbing outfit, sans the shorts.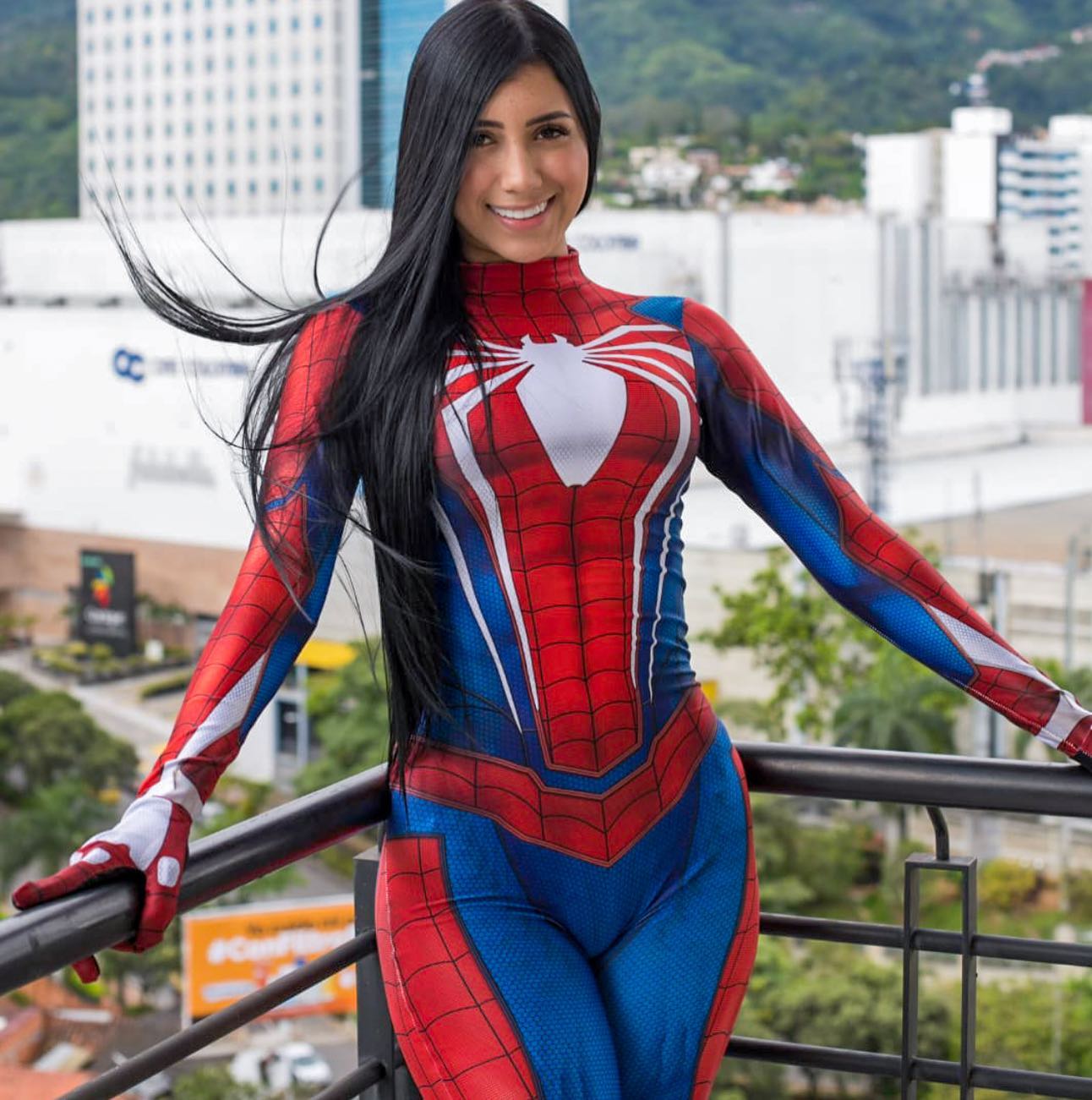 Hailing from the city of Bucaramanga and a mother to a young son, Wendy Sánchez has garnered a slew of compliments from admirers. One fan remarked, "Beautiful and divine." Antonio chimed in, stating, "Those charming features are truly captivating." Roberto expressed admiration with, "So beautiful. You look like a champion." Samuel shared, "Delighted to be your new follower." Alonso humorously inquired, "Where can I find a chessboard with a queen like you?"