The family of Ronald Webster, a pensioner, is grappling with heartbreak as he mysteriously vanished a week ago. On the fateful day of his disappearance, last Thursday, September 14th, the 81-year-old embarked on a bus journey at 1:05 p.m., marking the beginning of a puzzling and unsettling ordeal for his loved ones.
CCTV footage captures the image of Mr. Webster, who relies on a walking stick for support, donned in a black and blue top paired with grey trousers as he boarded the bus in Oldham, Greater Manchester. The footage reveals that his journey concluded at Huddersfield Bus Station, located approximately 23 miles away, where he was last sighted at 3:35 p.m.
Standing at a stature of 4 feet 11 inches, this beloved grandfather left his residence to board the 184 bus, and he departed with only the clothing on his back. Tragically, he left behind his phone and required medications, intensifying concerns about his well-being.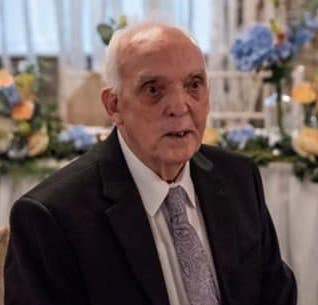 Expressing the family's anguish, Ronald's granddaughter, Paige Tattersall, shared the profound impact of this disappearance on their lives.
Local law enforcement, Greater Manchester Police, have issued a plea for information as they intensify efforts to locate the missing pensioner. A spokesperson from the police department provided details about Mr. Webster, describing him as an 81-year-old with a petite build, standing at 4 feet 11 inches tall. He possesses grey hair, notably around the back and sides, with a bald crown. Additionally, he has a few missing teeth.
The appeal for assistance in locating Ronald Webster is open, and anyone possessing information that might aid in his discovery is urged to contact the authorities by calling 101 and referencing log number 1013 dated September 16, 2023. Alternatively, information can also be submitted via the official police website, gmp.police.uk. The family and law enforcement remain hopeful for his safe return, as they continue their tireless search for answers.