A vintage luxury car, valued at a staggering £2.5 million (USD 3.1 million), dating back to the 1960s, has met its untimely demise in a harrowing road crash.
The striking yellow Ferrari 275 GTB suffered irreparable damage in the early hours of a Thursday morning, specifically on the 19th of October.
Reports indicate that the driver lost control of the steering, resulting in the two-seat coupé careening off the road somewhere between Piacenza and San Rocco al Porto, Italy.
The car subsequently collided with a wooden barrier that separated the two-way road from a nearby cycle path adjacent to the Po River.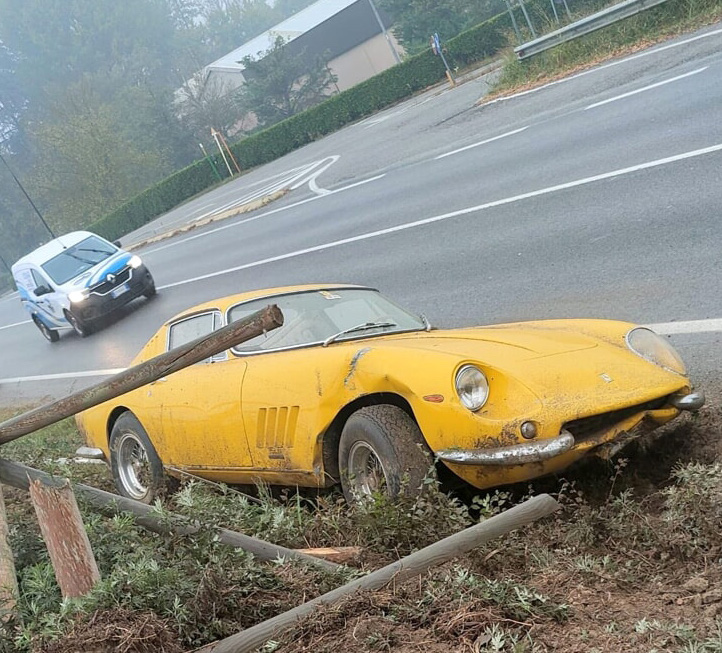 Photographs captured shortly after the incident depict seemingly damp road conditions at the time of the accident. The vehicle bears conspicuous dents and rests at an angle on the grassy roadside. At the same time, a section of the wooden barrier stands demolished due to the force of impact.
Promptly, first responders arrived at the scene and administered initial aid to the 60-year-old driver. Fortunately, local media reports affirm that the driver emerged from the ordeal unscathed.
The Ferrari 275 GTB made its debut on the global stage at the 1964 Paris Motor Show. A limited production run of fewer than 500 units occurred between 1964 and 1966, elevating its status to an immensely coveted item by the close of that decade.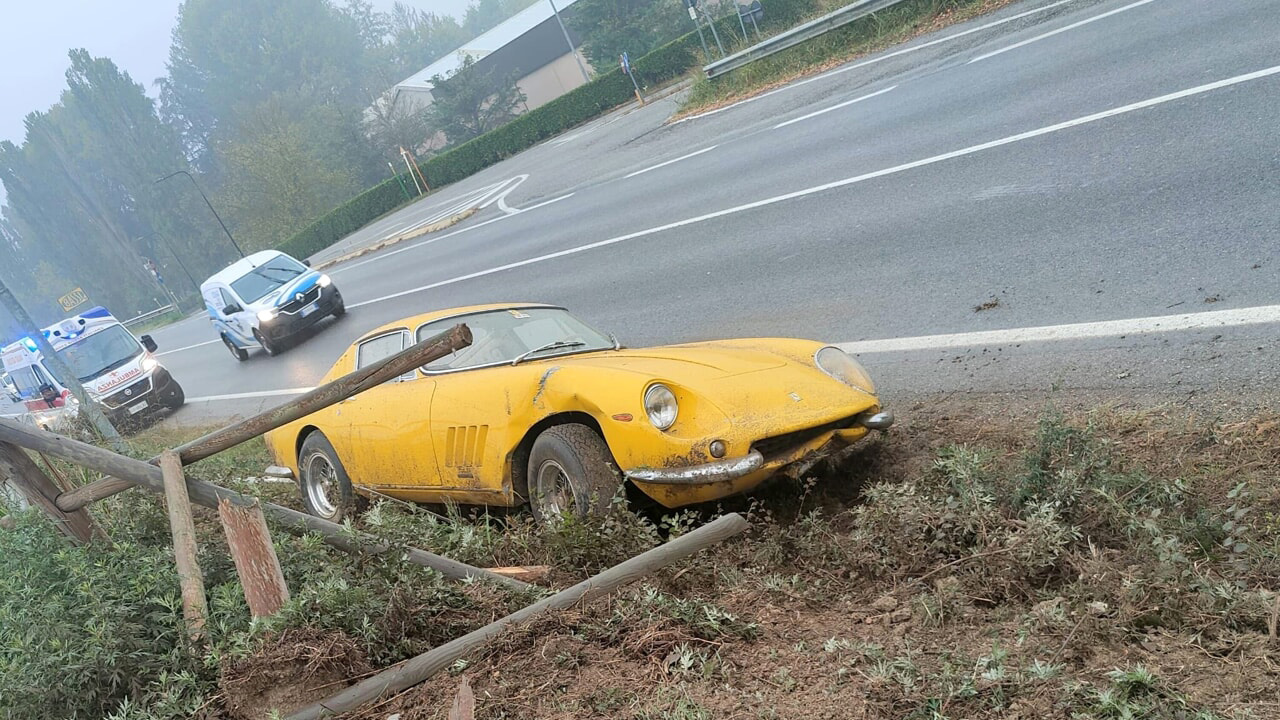 Renowned actor and avid race car collector Steve McQueen acquired a GBT model in San Francisco in 1967, endowing it with the distinction of being one of his preferred automobiles.
Presently, the quest to find a used Ferrari 275 GTB is an exceedingly challenging endeavour, with the few remaining specimens in the market commanding astronomical prices. For instance, one such vehicle fetched more than £2.18 million (€2.5 million) at an auction held in 2018.
Disclaimers:
This content and images have been licensed to use by Jam Press, edited and syndicated by https://www.znewsservice.com/.
Should you have any questions relating to this content please get in touch with Jam Press via  https://www.jampress.co.uk/contact-us/