Demonstrating remarkable resilience, a 13-year-old girl managed to survive a harrowing week in the jungle by sustenance from wild berries and drinking water sourced from a nearby mangrove.
During her arduous ordeal, she endured seven days of solitude, braving the unforgiving elements and potential encounters with wild animals.
Authorities revealed that the teenager had embarked on a camping trip with her stepfather and two brothers on May 10th.
Unfortunately, the family became separated within the dense jungle, and it was not until May 15th that the stepfather reported her disappearance.
Upon receiving the report, authorities swiftly initiated a search operation in the Subteniente López area, near the Belize border.
Utilizing an aerial drone and a K9 unit, the search team successfully located the resilient teenager on May 17th.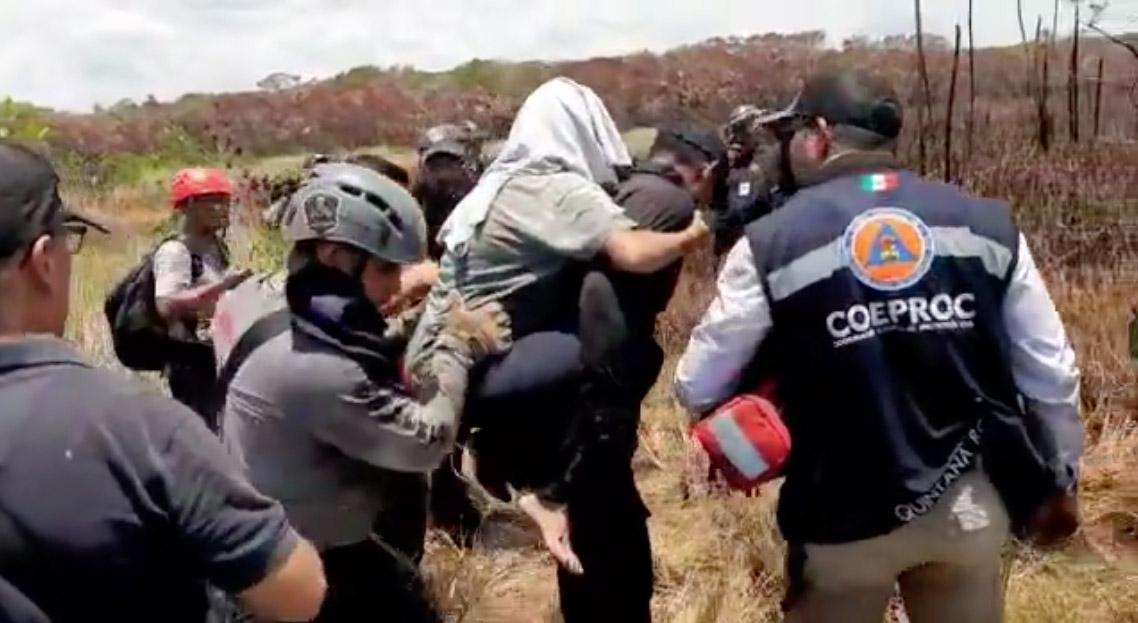 Elías Rivas, the Deputy Director for Rescue and Medical Emergencies in the municipality of Othón P. Blanco, confirmed that while the girl exhibited signs of dehydration and multiple insect bites, her overall health remained stable.
Rivas stated, "After nearly seven days of intensive searching, we were fortunate to find the minor alive, conscious, oriented, and in stable condition."
Before being transported to the hospital for comprehensive medical evaluations, the girl informed rescuers that she had sustained herself by consuming capulin cherries and various other edible wild fruits.
Additionally, she quenched her thirst by drinking water collected from a nearby mangrove.
Authorities discovered footprints indicating the presence of a jaguar that had trailed her during her jungle ordeal.
The State Attorney General's Office has issued an arrest warrant against the child's stepfather for willfully abandoning her in the wilderness.
Currently, the girl and her two brothers are under the care of the state's social services.
David Hernández, spokesperson for the social services, affirmed their commitment to providing the child with the necessary legal and psychological support, stating, "We will closely monitor this child's case to ensure she receives the required care."