An exquisite vintage poster from a classic Carry On film has astounded the auction scene by commanding a price of £2,210, a remarkable threefold increase from the initial estimate.
This sought-after poster was one of a collection of 44 posters that were concurrently auctioned.
Originally expected to fetch a modest sum as low as £700, the Carry On Cabby poster hailing from the 1963 film defied expectations, even with its slightly weathered appearance.
Measuring 30 by 40 inches, the poster showcases a vibrant yellow Glamcab featuring an ensemble cast including Kenneth Connor, Hattie Jacques, Charles Hawtrey, and Esma Cannon.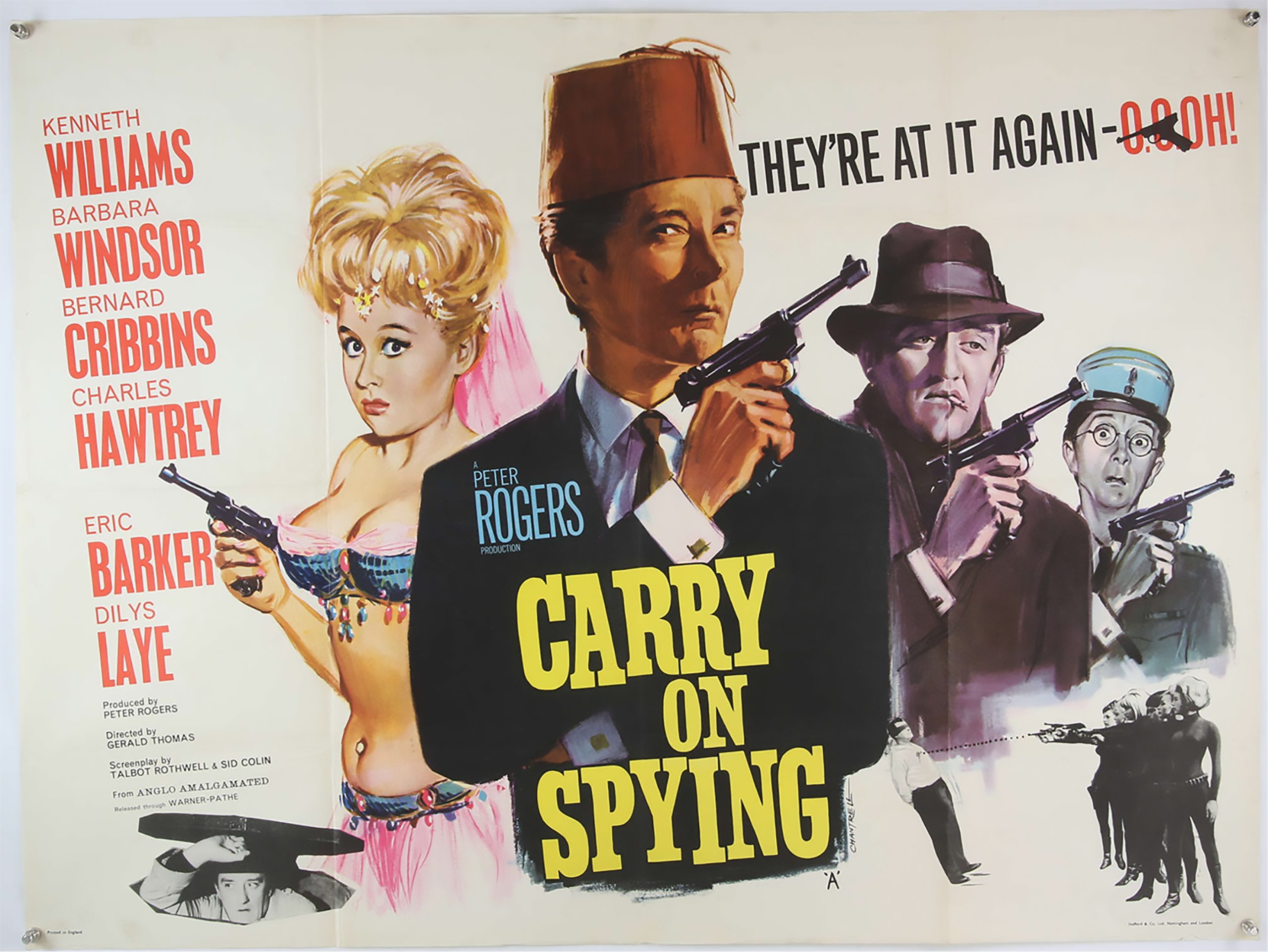 The illustration depicts a procession of leggy female cab drivers propelling the cab forward, while Sid James hitchhikes and Amanda Barrie observes.
The poster's condition was described as "generally excellent" despite some light browning and a handwritten title on the reverse side.
Ewbank's in Woking, Surrey, orchestrated the sale, where the lots collectively garnered an impressive £12,600.
Among the other highlights were a Carry On Spying British Quad poster, which fetched £1,690, and a Carry On Cowboy poster that secured £1,105.
A smaller Carry On Cabby poster was purchased for £1,040, while posters for Carry On Jack, Carry On At Your Convenience, and Carry On Dick exchanged hands for £975, £234, and £208, respectively.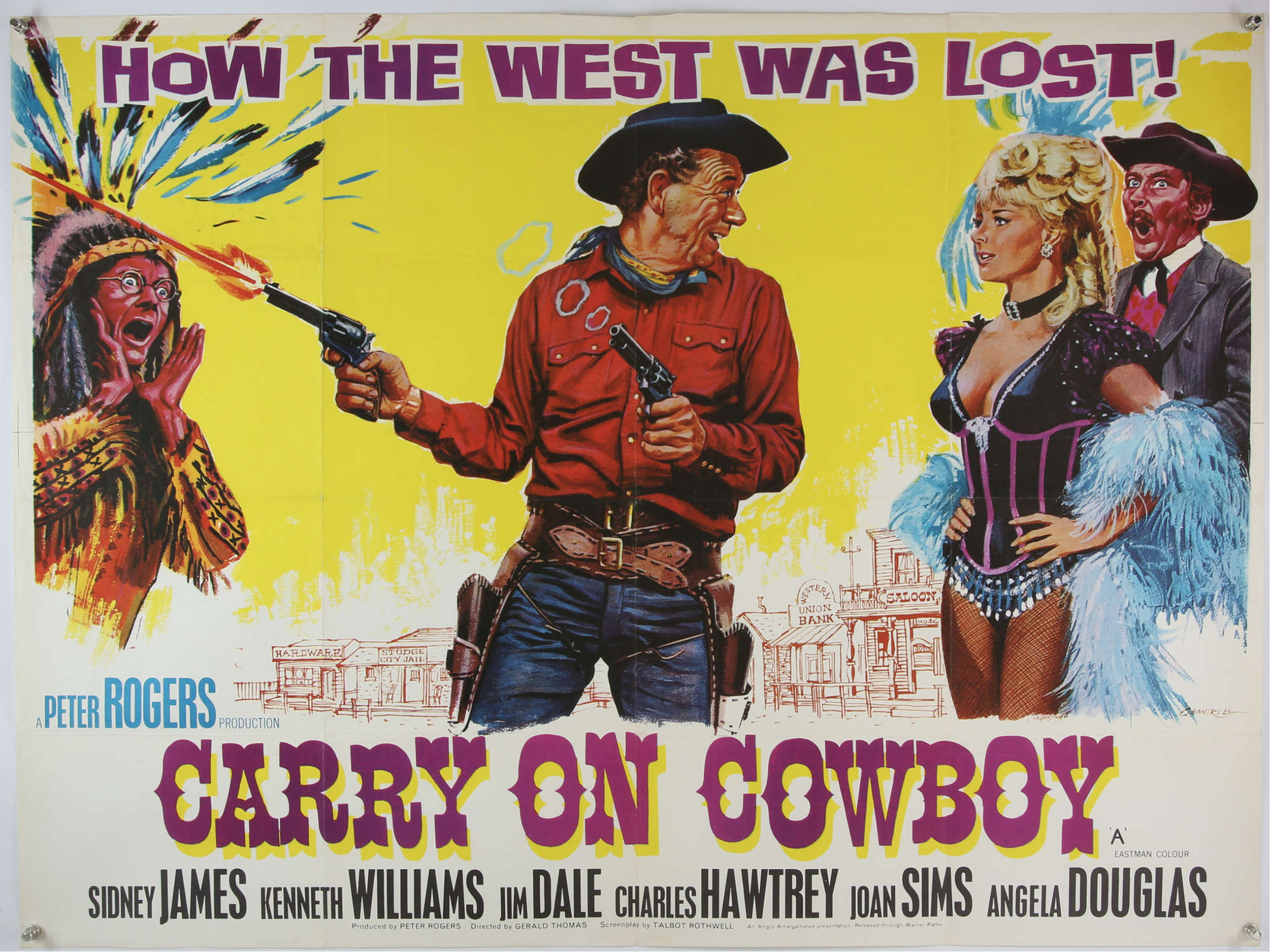 The Carry On franchise encompassed 31 movies and TV shows spanning from 1958 to 1992, playing a pivotal role in launching the career of the late Dame Barbara Windsor.
Though the series has since drawn criticism for its perceived sexism, it remains beloved for its slapstick humor.
A spokesperson from Ewbank's remarked, "The Carry On brand, known for its slapstick comedy and puns, may appear dated today. Nevertheless, Ewbank's Vintage Posters auction revealed the enduring appeal of posters associated with this franchise."
The spokesperson continued, "Over 40 posters featured in the auction, with many surpassing their estimates, culminating in a premium-inclusive total exceeding £12,600 for this section of the auction."
Highlighting the impact of iconic designs, the spokesperson added, "Tom Chantrell, widely celebrated as a prominent British film poster artist of the 20th century, contributed to the series, undoubtedly enhancing its allure."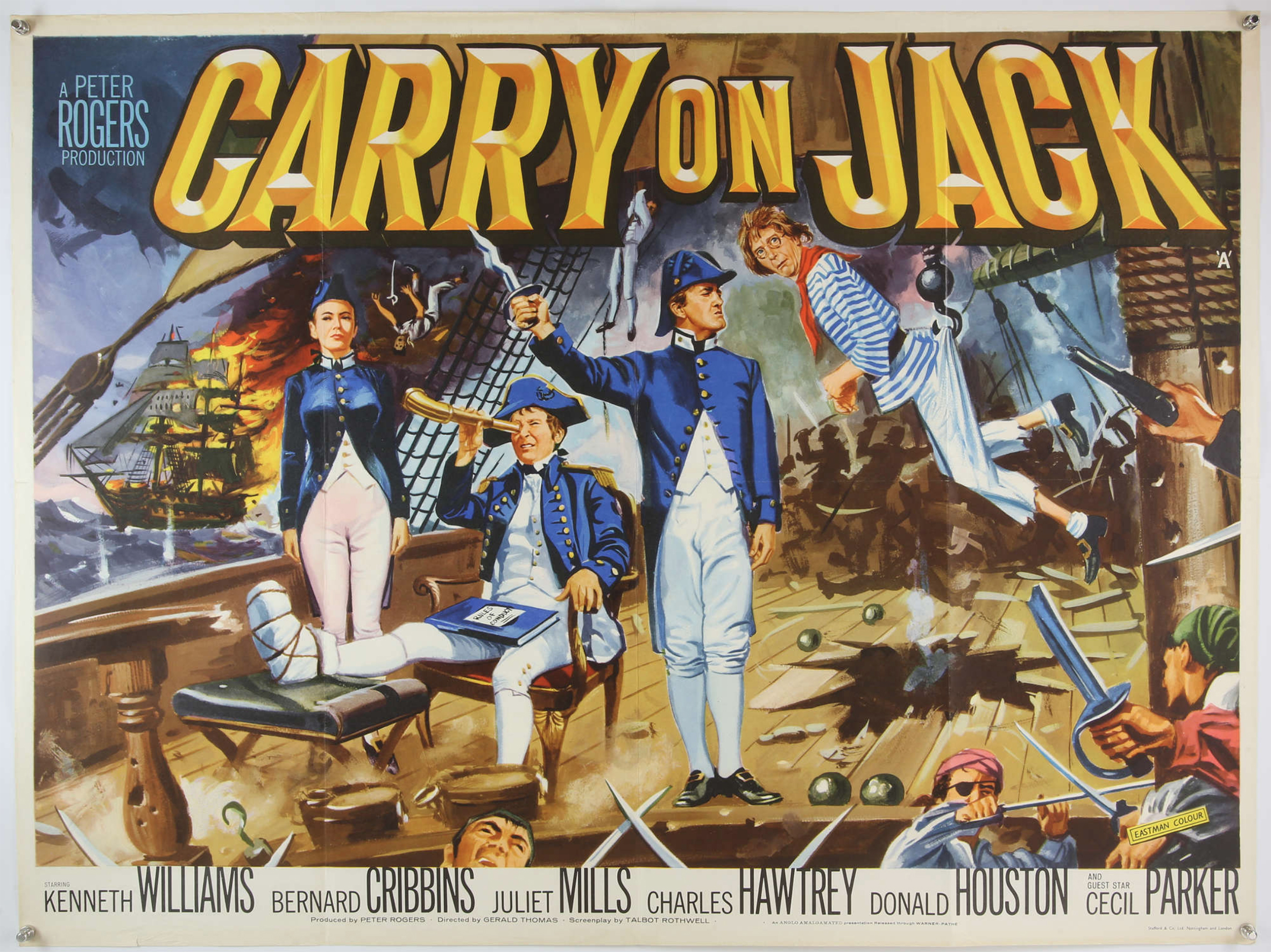 One of the most celebrated films within the Carry On canon, the 1963 caper Carry On Cabby, led the pack by exceeding its estimated range of £700 to £1,000 and ultimately achieving a premium-inclusive sum of £2,210.
Alastair McCrea, a partner at Ewbank's, shared his insights: "Interestingly, while the Carry On films often relied on saucy humor, they are now viewed as emblematic of a simpler, more innocent era. This perspective fosters a sense of nostalgia, and when coupled with the enduring qualities of these designs, it's evident that this segment of the vintage poster market continues to thrive."