A family of swans received assistance from kind-hearted police officers as they crossed a road, bearing a striking resemblance to The Beatles' iconic Abbey Road album cover.
The swans were observed walking in a straight line, one behind the other, as they made their way toward a river, mirroring the famous Beatles' album cover that depicts the Fab Four walking across a zebra crossing.
Concerned locals spotted the swans wandering around a village, prompting authorities to intervene. Police officers and rescue workers cordoned off the road to ensure the safety of the eight long-necked birds.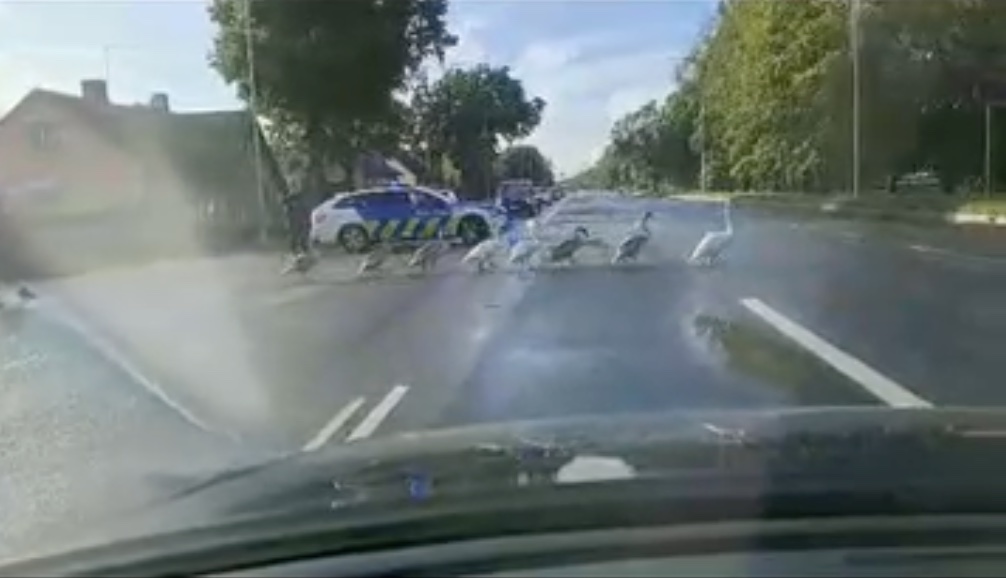 Footage from a police car shows the swans carefully waddling in Pärnu, located south of the capital Tallinn, Estonia. After successfully crossing the road, they were guided to a nearby beach, where they continued their orderly procession.
Animal lovers commended the police officers for their efforts, with many expressing appreciation for their kindness and dedication.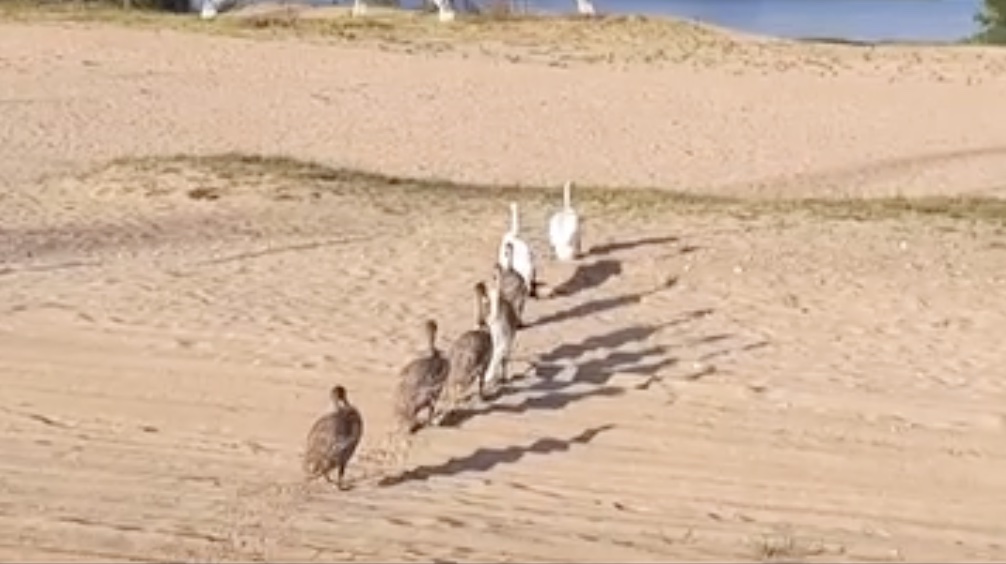 A police spokesperson stated, "Our Pärnu patrol, along with the rescuers, assisted the swans in safely crossing the Riga road and then the Liiv road, which they approached purposefully, heading toward the river and reaching it safely."