Indulge in a truly extraordinary experience by spending a night inside your very own giant seashell, with a delightful unicorn twist.
The unique Bloomhouse, where even the architecture bends the rules, offers an escape from reality like no other. With no corners in sight, this enchanting home accommodates up to four people, transporting guests into a fairytale world.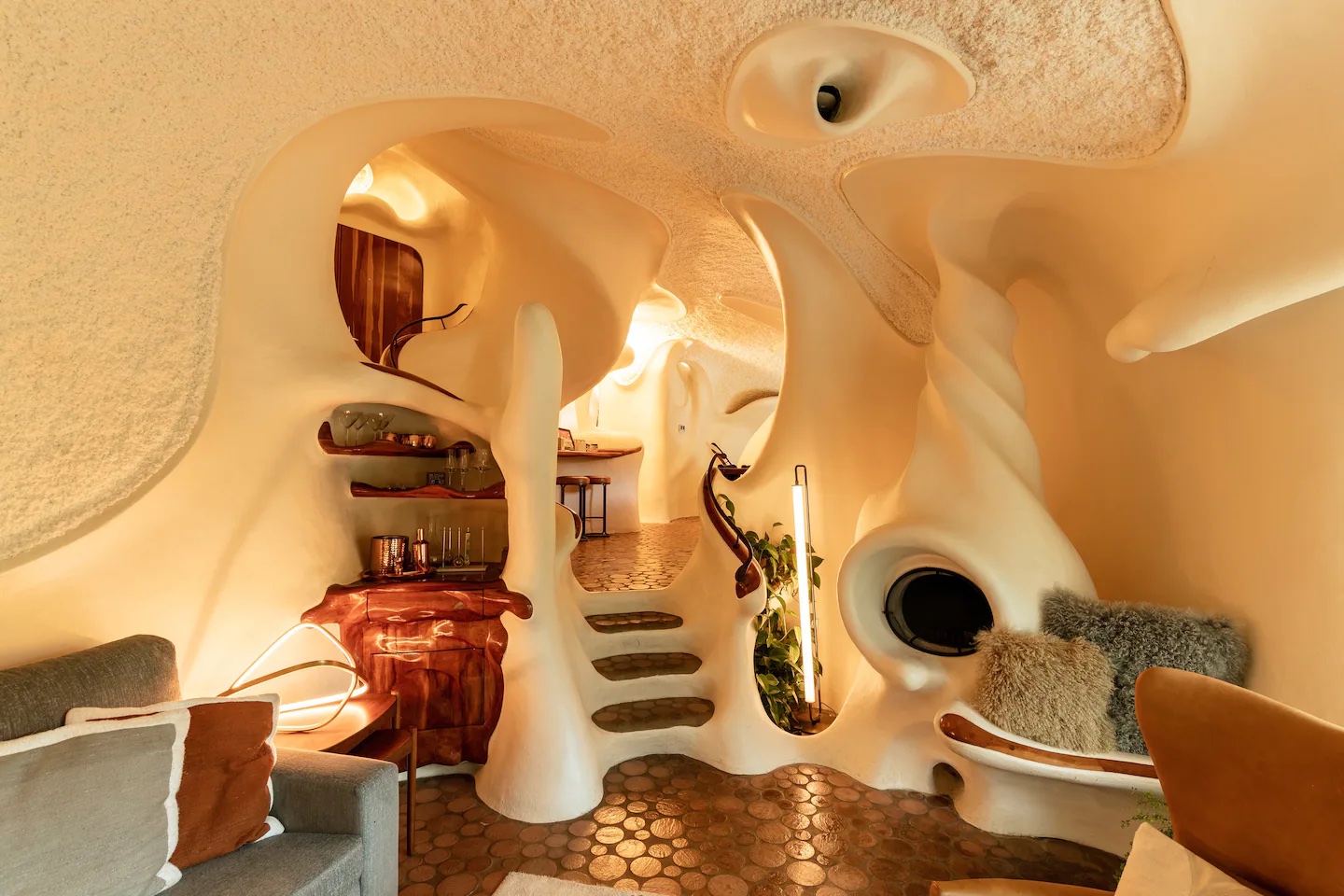 Upon entering the Bloomhouse, you are greeted by a whimsical living room, adorned with twisted elements. A unicorn horn fireplace takes center stage, with a miniature version of the majestic horn adorning the roof of the house.
Descending down the spiral staircase, you'll discover a private sofa bed area complete with a dressing table and a patio door that opens up to the garden, inviting the beauty of nature inside.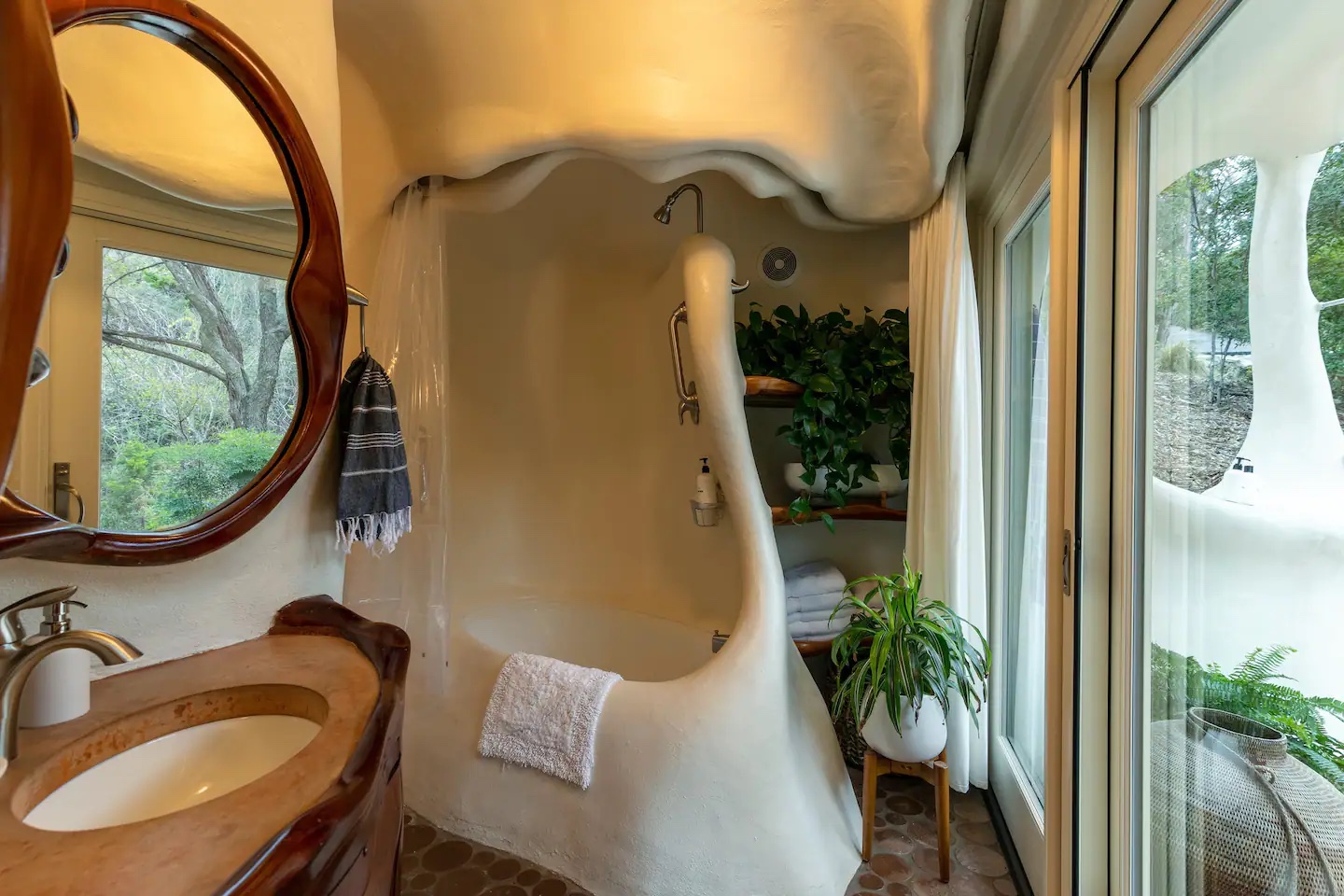 The fully-equipped kitchen boasts modern amenities, including an oven, electric hob, fridge, freezer, microwave, and coffee maker, ensuring that your every need is met. It's a dream come true, as there's no need to leave this fantastical abode.
As you ascend to the master bedroom upstairs, you'll find a comfortable queen-size bed, along with a private balcony and an ensuite bathroom. With both an indoor and outdoor shower, you can revel in unlimited privacy on this unique, angular site.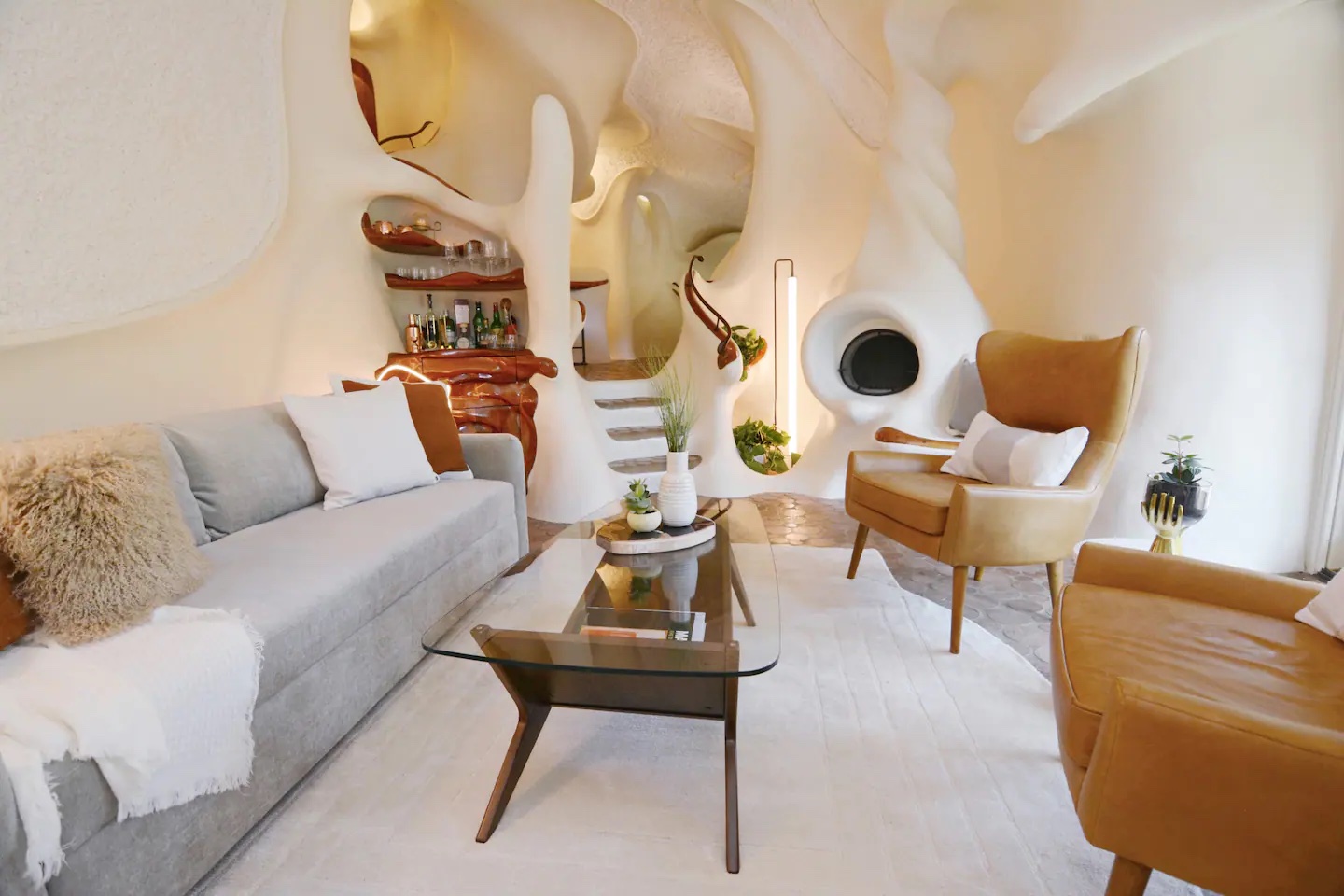 Previous guests who have stayed at the Bloomhouse have been mesmerised by its charm and whimsy. Kathryn commented, "Something out of a fairytale, the Bloomhouse is a magical place where you can go to reconnect with your inner whimsy and child." Stuart added, "Pictures can't do this house justice. The space feels so special and thoughtful. It's amazing how many nice touches and surprises are in the architecture."
Amber shared her delightful experience, saying, "We had a great time staying at this unique home. My son wants to be an architect, and we loved exploring the place. I enjoyed reading outside in the morning, and we liked watching Netflix in the evening, made even better by the snacks provided in the kitchen."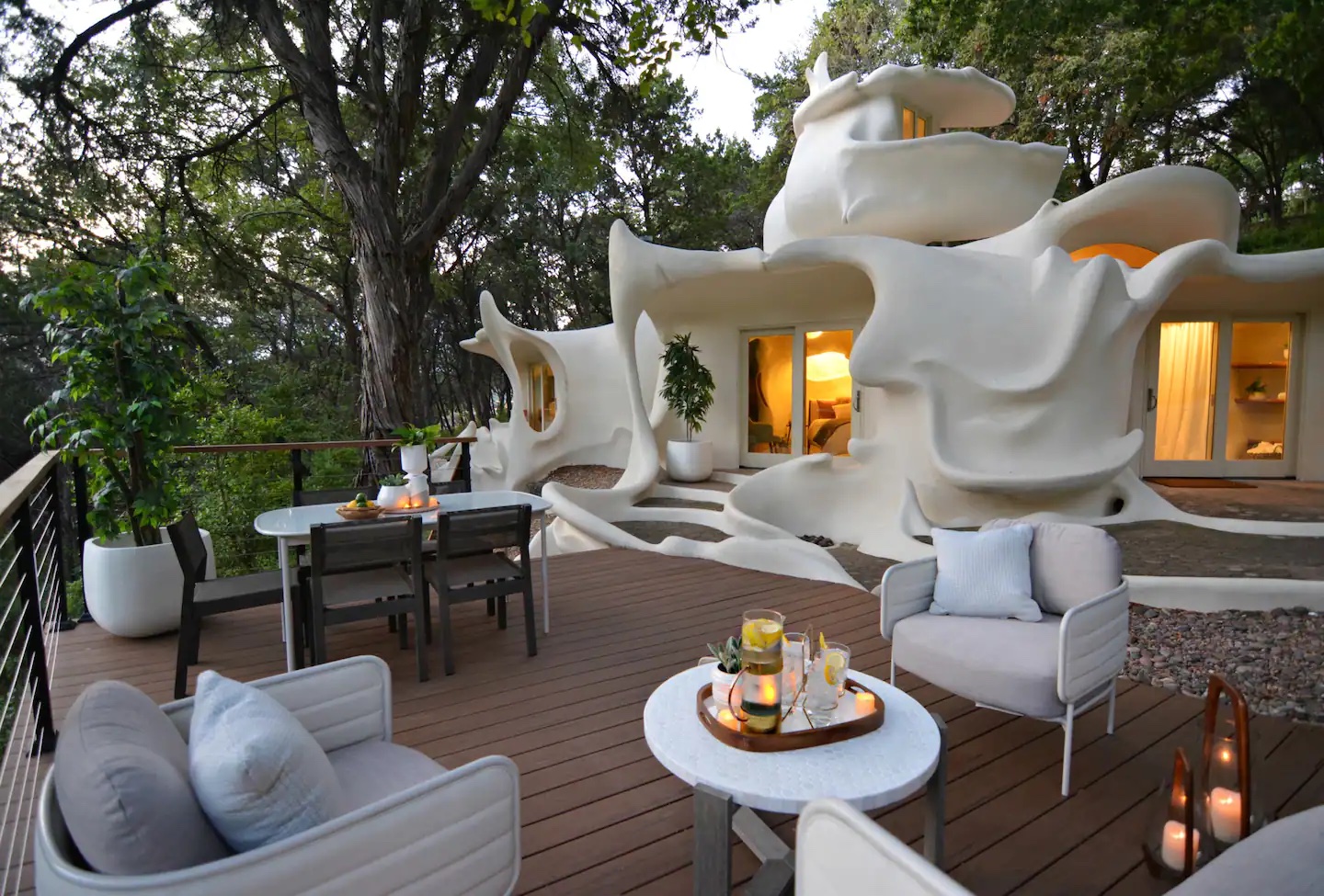 With a remarkable rating of 4.92 stars, this one-of-a-kind home is available to rent on Airbnb, starting from £405 per night. Prepare to be swept away by the magic of the 'Giant Seashell Unicorn' House and create unforgettable memories in this extraordinary retreat.