An urban explorer, Rebecca Brownlie, has stumbled upon an abandoned mansion in Ireland with a rich history featuring a unique two-storey library.
Rebecca was tipped off about the property by one of her followers, who claimed the house was constructed in 1790 for the 1st Earl of Donoughmore.
Situated in County Tipperary, Ireland, this Georgian manor has been abandoned since 2017, gradually deteriorating.
Sharing her video on Instagram (@abandoned_ni_), Rebecca garnered over 4,800 views from her 8,500 followers.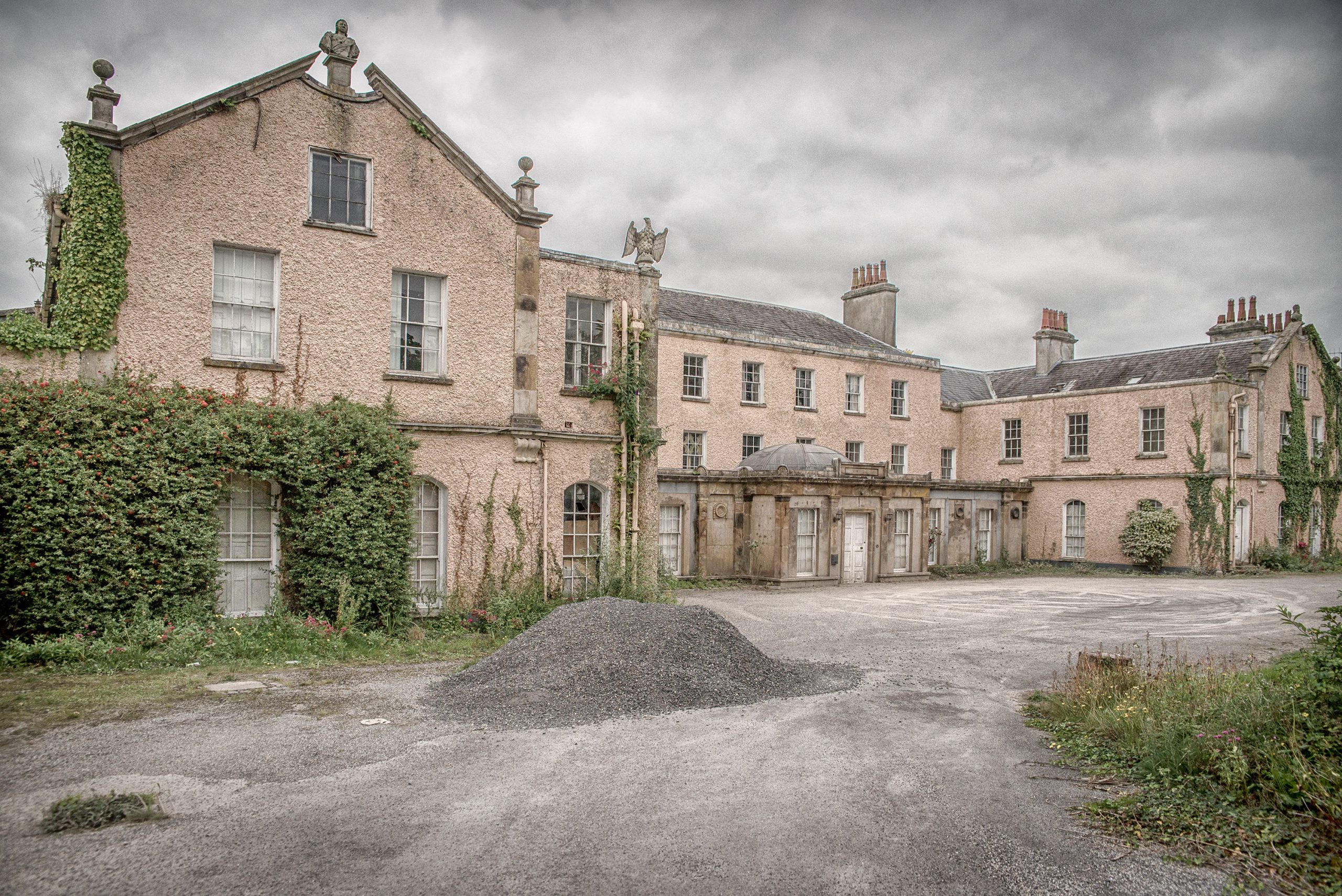 "I first visited three years ago to document the building, and at that time, the decay was quite advanced," said Rebecca, who works in the pharmaceutical industry and hails from Northern Ireland. "But even in its crumbling state, it took my breath away."
She continued, "It has the most intricate plasterwork and ceiling roses I've ever seen. It also has a two-storey library, and you can still walk along the library balcony, but you have to find the secret door first in the bookshelf to enter; this was magical!"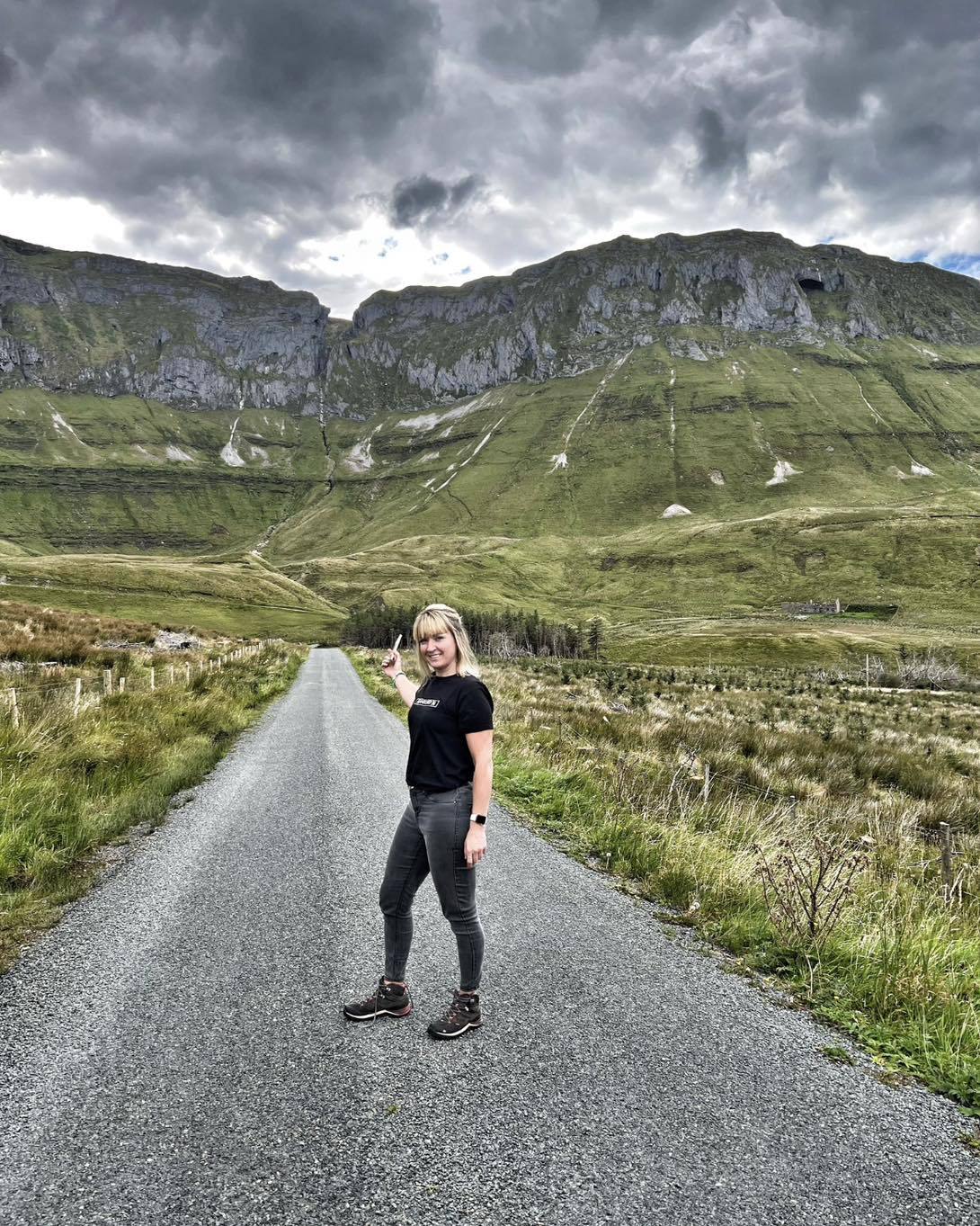 This property, known as Knockloft, was initially owned by the Earl of Donoughmore before being transferred to the Lord of Donoughmore. They lived in the house until he was 71. During their residence, they were allegedly visited by masked men who kidnapped his wife and assaulted him. According to Rebecca, the kidnappers were believed to be part of the IRA and abducted the couple to influence a policy related to an ongoing hunger strike. After four days in captivity, they were released unharmed in a field in Dublin. Seven years after this traumatic event, Lord Donoughmore passed away, leaving Lady Donoughmore and their family to move out.
In 1984, the property was purchased and converted into apartments and a hotel, featuring the addition of a swimming pool and squash court. Knocklofty was sold again in 1990 and operated as a 17-bedroom hotel until its decline and eventual closure in 2017.
Rebecca stated, "It was recently bought over by Tony Donlan, who has now started working on restoring Knocklofty to its former glory. He may turn it back into a hotel or possibly a retirement home. I returned recently to document it once more before the work begins, and I will follow its progress as it goes."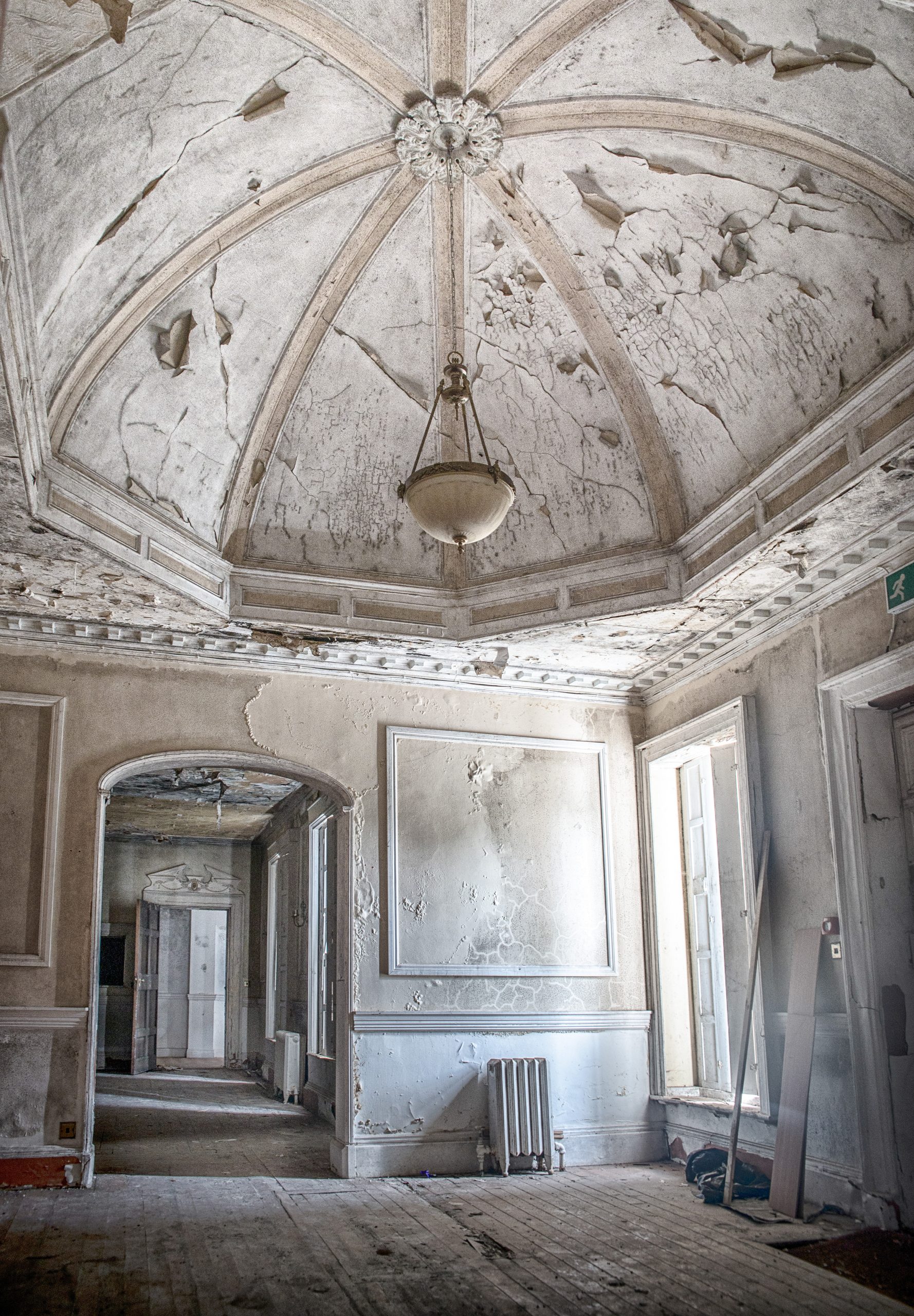 Rebecca's exploration of the mansion's ground floor revealed a grand entrance hall, reception rooms, an impressive two-storey library, and a swimming pool. Now, with empty shelves and decaying wallpaper, the library still retains its grand staircase.
Upstairs, she found old bedrooms, beautifully crafted fireplaces, vines growing through windows, and intricate golden plasterwork.
Rebecca shared her video of these discoveries on Instagram, receiving over 260 likes and numerous comments from captivated fans.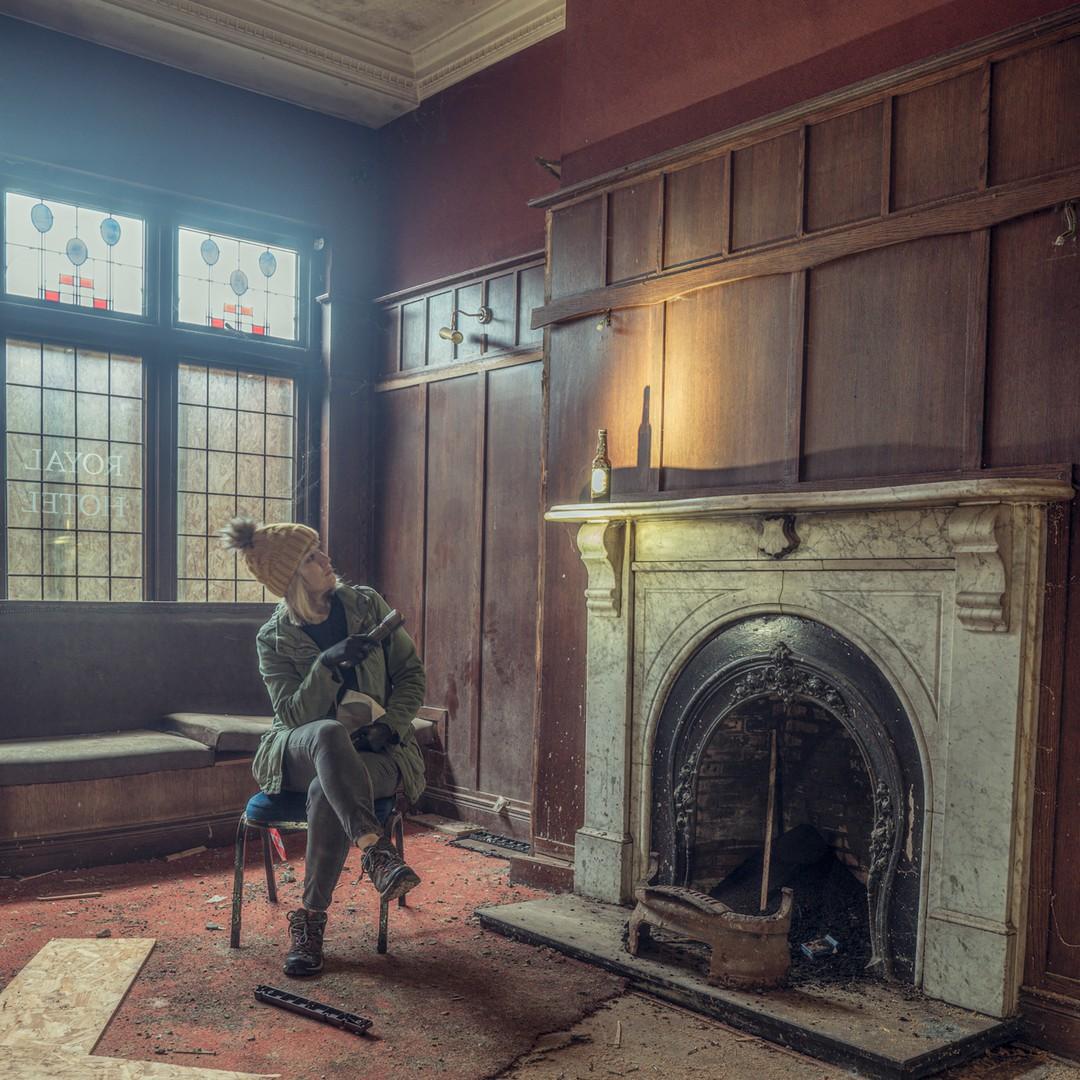 Rose remarked, "How beautiful! Imagine having a home like that! Would love to have seen it in all its glory when it was built."
Lobas commented, "This is just amazing. And what an exciting story. LONG LIVE KNOCKLOFTY."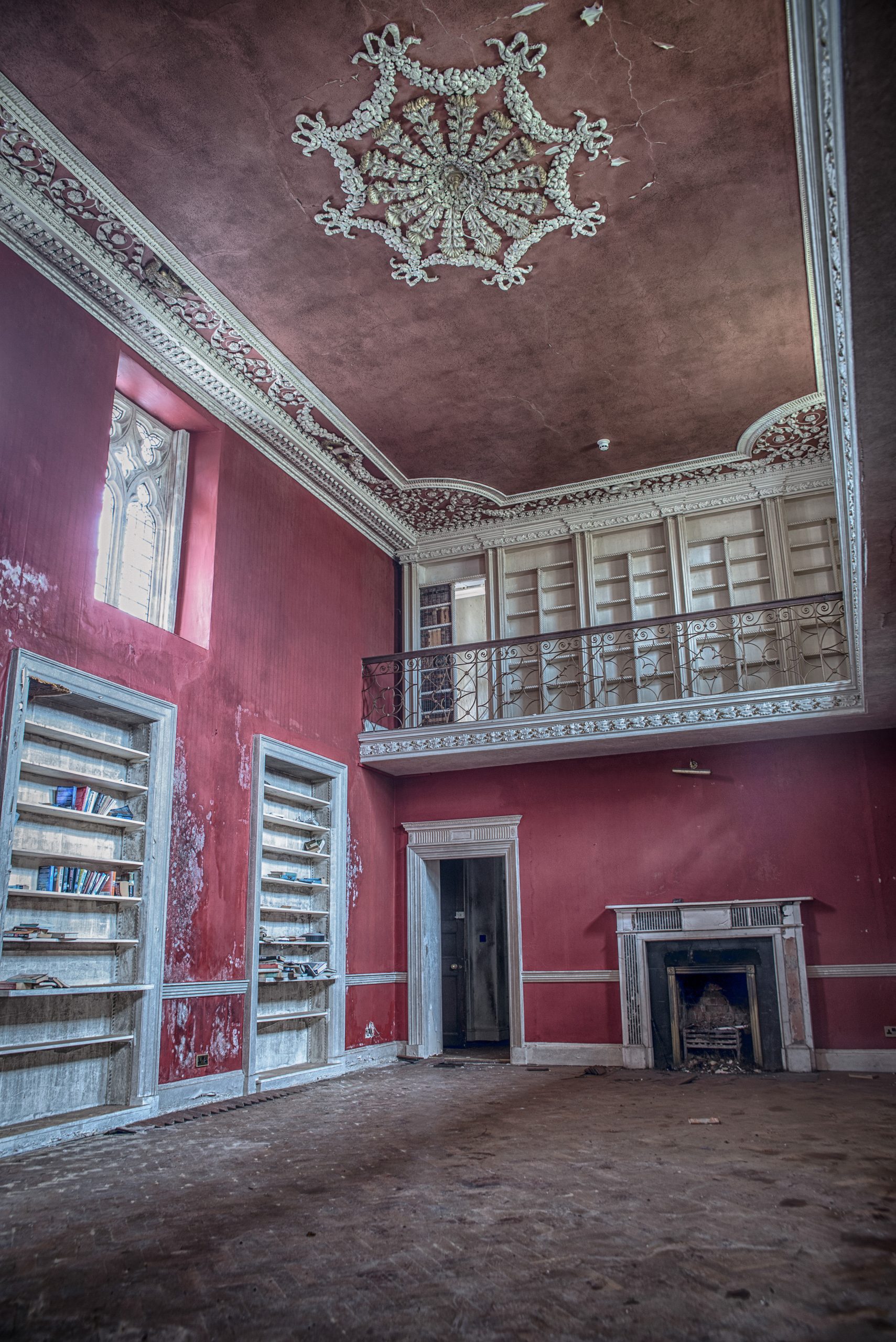 Ines added, "So beautiful!!! Well done in helping it be saved."
Kate exclaimed, "Oh my goodness, Rebecca! This is amazing."
Lynn said, "Love this."
Disclaimers:
This content and images have been licensed to use by Jam Press, edited and syndicated by https://www.znewsservice.com/.
Should you have any questions relating to this content please get in touch with Jam Press via  https://www.jampress.co.uk/contact-us/