Embark on a voyage into the realm of fantasy as you spend your nights within some of the world's most mystical hotels, where you can inhabit a Trojan horse on wheels, traverse the cosmos among the stars, or nestle into a wooden sailboat.
Nestled within a 17th-century cobblestone town, this extraordinary destination offers a dozen distinct chambers, allowing enthusiasts of fairytales to venture into any escapade, whether their hearts desire to become a swashbuckling pirate, a regal princess, or an intrepid astronaut.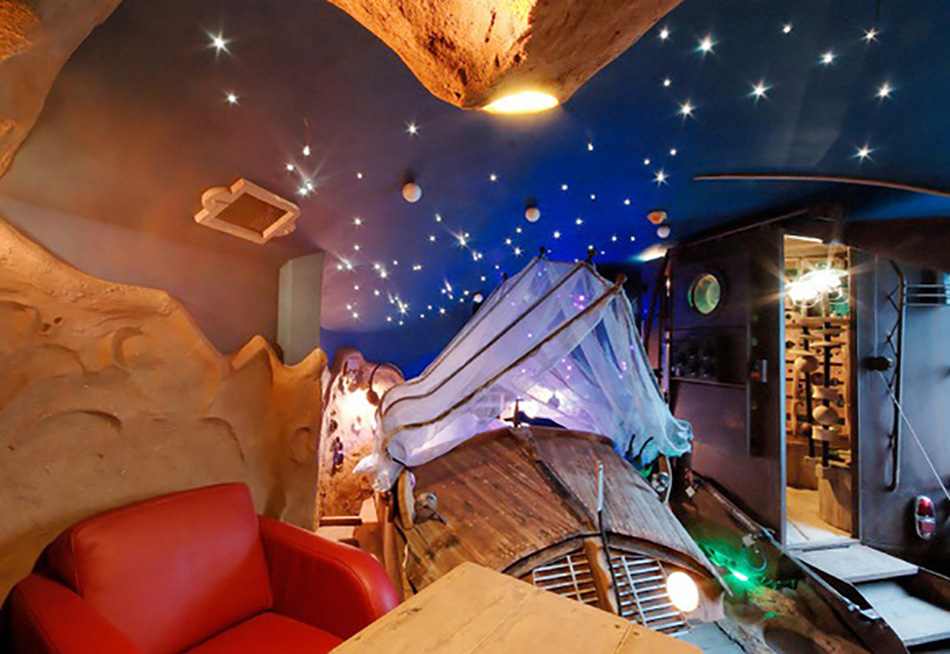 The Monk's Despair awaits with its resplendent stained glass windows, medieval furnishings, and a drawbridge-style table that evokes an era of old-world charm.
Delve into a clairvoyant encounter within the Latcho-Drom caravan, where you can peer into your future. Here, behind celestial curtains, lies a double bed accompanied by a blood-red bathtub.
Journey back through time to the era of ancient Greeks as you find yourself within a two-story Trojan horse mounted on wheels. It offers a functional drawbridge entrance, a wooden bathtub that beckons for a sumptuous soak, and a delectable full breakfast.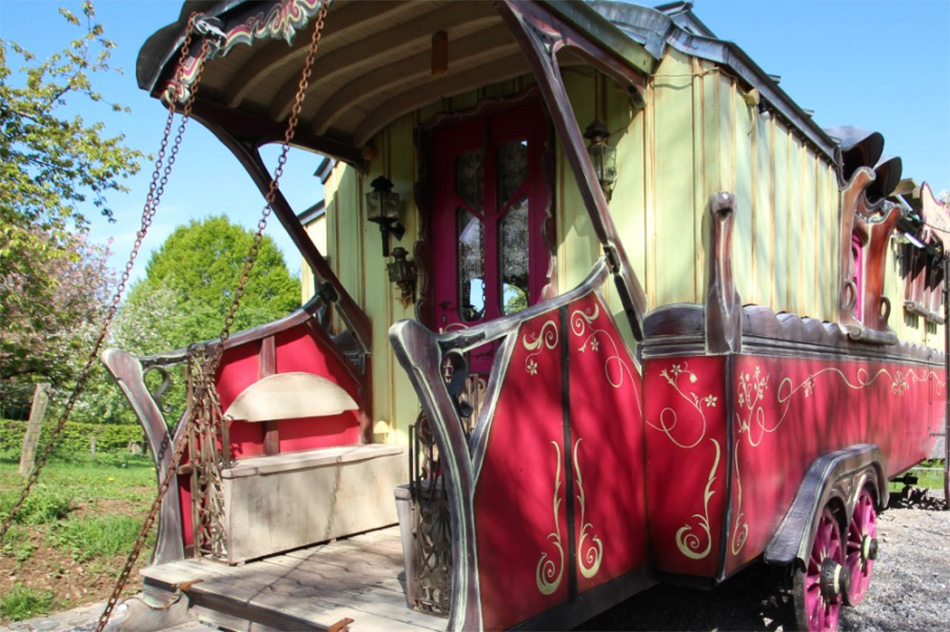 Each of these original chambers is complete with a plush double bed, a convenient kitchenette, a refreshing shower, a soothing bath, and an entertainment-providing TV.
When hunger strikes, indulge in a feast at The Gargoyle, the on-site bio-organic restaurant, satisfying both your palate and your conscience.
With rates commencing at £110 per night, this enchanting town known as La Balade des Gnomes, which translates to 'Walk of the Gnomes,' resides in Luxembourg, Belgium. It promises an unparalleled escapade into a world of wonder and whimsy.