A remarkable bond between father and daughter is set to reshape the world of powerlifting, as they prepare to unite their strengths and vie for victory in the world championships on the UK stage.
Seventeen-year-old powerhouse, Lizette Bester, has been diligently honing her skills since the tender age of nine, guided by her coach and father, Kobus, who at 45, is a seasoned veteran in the world of professional powerlifting.
Their dwelling, an enclave of dedication, resonates with the presence of dumbbells, weightlifting belts, barbells, trophies, and medals—a testament to their shared journey. As they embark on a new chapter, Lizette gears up to embrace her inaugural international competition at the World Powerlifting Championships in Manchester, scheduled from October 31st to November 5th.
With a palpable excitement, Lizette expressed, "This is the pinnacle of my powerlifting journey. I yearn to compete overseas alongside my father, as time waits for no one."
Kobus articulated his hopes for their venture, affirming, "She has put in the work, and we are aiming to bring home a gold medal."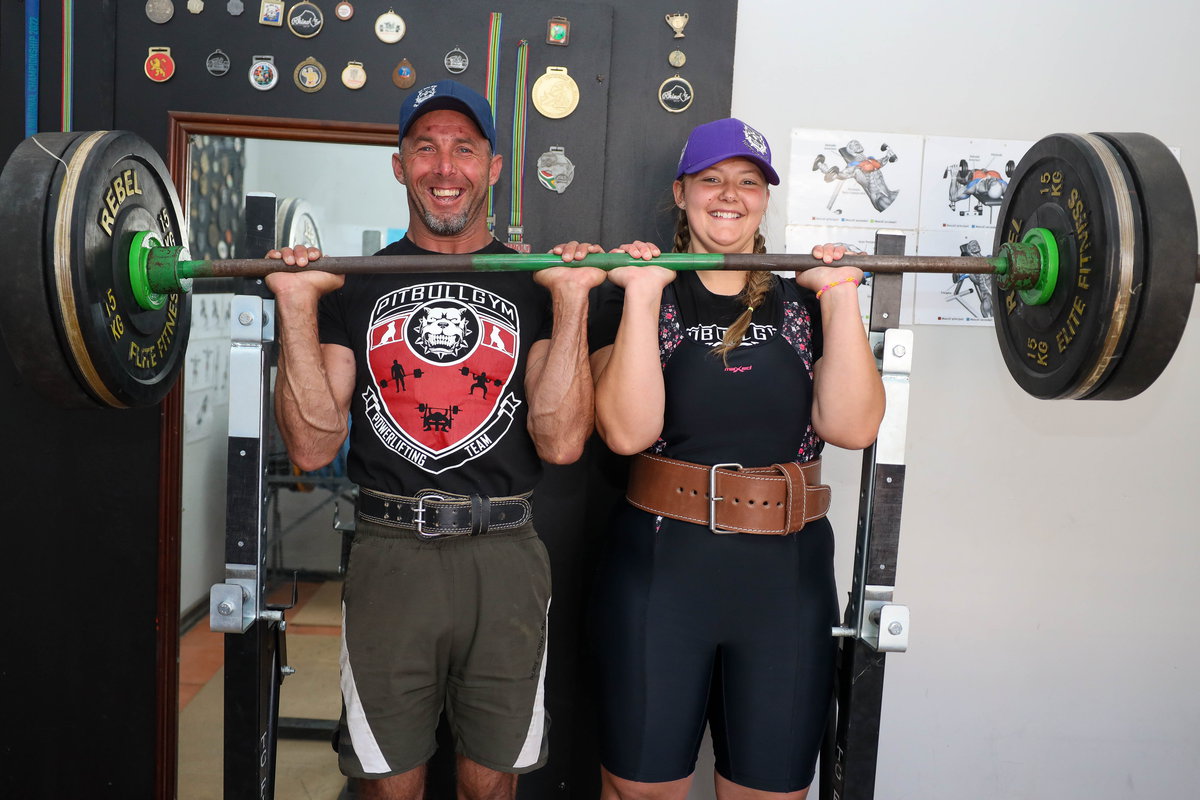 Hailing from Johannesburg, South Africa, the family duo will compete across various events, showcasing their indomitable spirit. In the equipped single meet 82.5kg class, master two division, Kobus will take the stage, while Lizette will grace the full meet super heavyweight class, teen two division.
Lizette's entry into the tournament was propelled by her astounding feats in powerlifting, as she shattered a world record for deadlifts and etched her name in South African history with a record-breaking bench press. Today, she wields the strength to squat 125kg, bench press 62.5kg, and deadlift 150kg.
In tandem, Kobus demonstrates his prowess by deadlifting 280kg, squatting 250kg, and bench pressing 180kg.
Reflecting on his journey, Kobus revealed, "From my schooldays, I pursued excellence with fervor. If I'm not at the pinnacle of my field, then I don't belong."
Kobus transitioned from bodybuilding to powerlifting, citing the latter's unique essence of respecting and conquering the weights as a driving force. His journeys across continents have cemented his status, yet witnessing his daughter ascend in his footsteps is his most treasured triumph.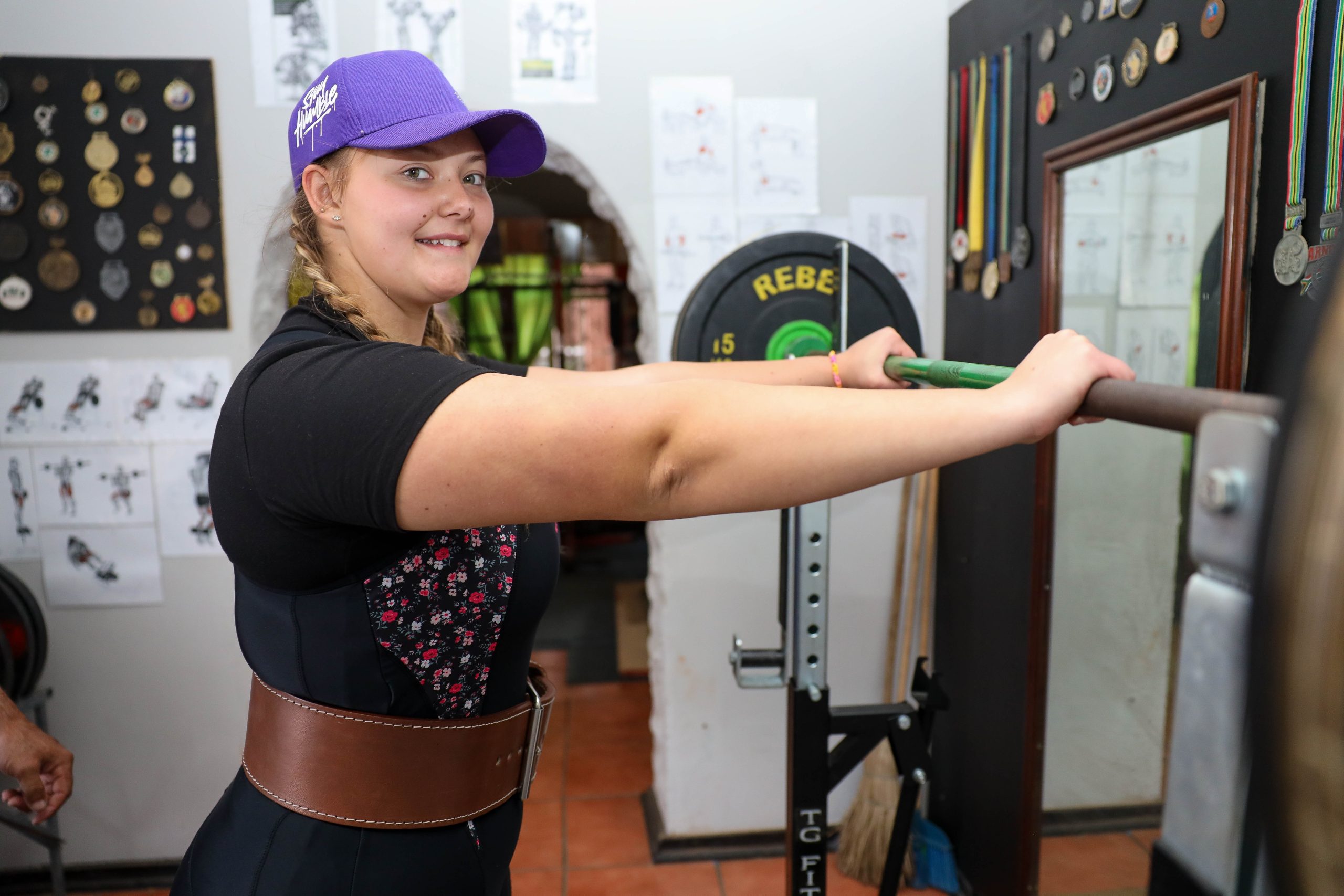 Lizette fondly reminisced about her early days, accompanying her father to the gym and absorbing the electric energy of powerlifting competitions. She confessed, "Seeing my dad on stage, the thrill was infectious. I cherished his victories."
Their connection flourishes within the gym, where they sculpt their destinies side by side. Kobus, a dedicated father, coach, and gym proprietor, crafts their training regimen with precision. His influence extends to her formative years, as he persuaded competition organizers to allow Lizette to compete at age 10, opening doors for young aspirants in the sport.
Lizette's debut on the powerlifting stage was met with accolades, as she clinched second place against competitors a few years her senior. Reflecting on her journey, she mused, "I was captivated by the realm of powerlifting; it was as though I became the embodiment of strength."
Amidst their rigorous training, they treasure moments of familial unity. "I'm her parent, her friend, and her coach—all facets meld together," Kobus shared. Lizette mirrored his sentiment, revealing, "My dad is my training partner, my guide, and a constant source of support."
Balancing commitment and kinship, the Bester family exemplifies the profound connections that can flourish through shared passions. As Lizette and Kobus set their sights on breaking records and forging new paths, they embody the power of a bond fortified by iron and love.