Out-of-favor Manchester United defender Harry Maguire, aged 30, found himself at the center of mockery after being linked with a move to a non-league football club. While visiting a seaside ice cream parlour in Mablethorpe, near Skegness, Lincolnshire, the England centre-back became the subject of ridicule.
Some individuals humorously suggested that Maguire was set to join the lowly Mablethorpe FC, a club that competes in the East Lincolnshire Football Combination Division. This division is situated a remarkable 11 levels below the Premier League.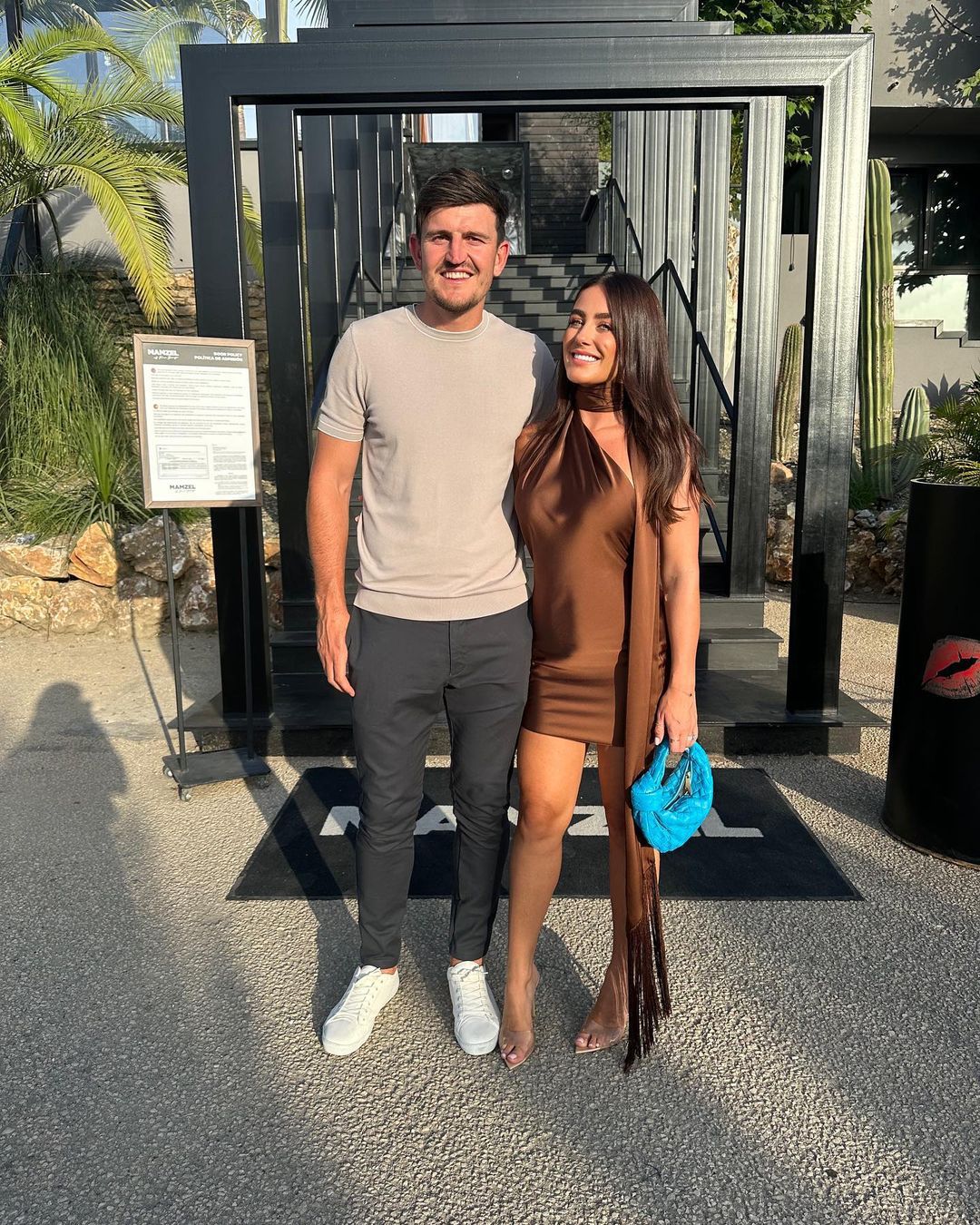 Maguire, whose £30 million transfer to West Ham reportedly fell through before the deadline, was even spotted posing for a selfie with a worker named Sharnie outside the ice cream shop.
A spokesperson for Mablethorpe Ice Cream Co said, "Here is our Sharnie, outside the shop tonight with Harry Maguire. So this week, Mablethorpe has been crowned the number one beach in the UK, and now is a celebrity hot spot."
The incident gave rise to playful banter among locals and football fans:
Alan Snatt humorously asked, "Has Maguire finally found his level? And what league do Mablethorpe play in?"
Angela Bryant suggested, "Offer him a job. He's not busy on matchdays."
Charlie Carter commented, "No wonder he's smiling. He's being paid millions to do absolutely nothing and still walks into the England squad."
Sarah Kilpatrick wondered, "What's he doing in Mablethorpe? All the celebs are flocking."
Dale Goodyear, referencing Maguire's nickname "Slabhead" due to his prominent forehead, quipped, "Did he come for a slab of ice cream?"
Despite his reduced role at Manchester United, Maguire, who has earned 57 caps for the England national team, was selected by manager Gareth Southgate for upcoming fixtures. Maguire, married to Fern Hawkins, had visited Mablethorpe on August 31. He previously played for Hull, a nearby club, earlier in his career.