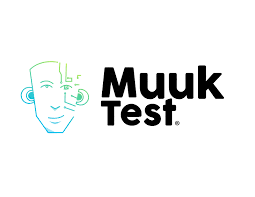 Raleigh, North Carolina – MuukTest, an AI test automation platform, is excited to announce the launch of TestXplainer, a generative AI tool that empowers everyone involved in QA by translating data into clear and simple test strategy information that is accessible to all.
This revolutionary approach of utilizing AI in Software Testing intends to break down the language barrier between test automation and software stakeholders. TestXplainer achieves this by receiving input of code from MuukTest's platform and then translating it into a set of easy-to-follow steps, which provides customers clarity and transparency of the test cases. This trained AI tool enables customers to perform exploratory testing or use MuukTest's auto-test generation tools to get an outlined description of what is being tested, as well as the results.
Through the use of Generative AI, MuukTest will be the first automated QA testing platform to provide a simplified interpretation of test automation strategy in real-time, setting a new standard for clarity and accessibility. To view this information, all customers need to do is log onto their MuukTest account, where they can keep test designs up to date and access a user-friendly test suite that is easily understandable.
A spokesperson from MuukTest said, "We believe that test automation services should be accessible to everyone, regardless of their coding skills; that is why we created TestXplainer, an AI tool that increases accessibility and collaboration towards software quality."
TestXplainer offers users several key benefits, such as:
Clarity on Test Cases: This AI-backed tool provides an automatic "translation" into plain English of the automated tests being executed and what exactly is being tested. Customers can rest assured of being completely in the know of the entire process.
Exploratory Testing Tool: Customers and users can execute exploratory testing and get immediate updated information detailing each of these automated test cases. The recently released features on MuukTest's platform include the Automated Regression Testing Tool, as well as End-to-End Testing Services.
One of Many: TestXplainer is just one in an entire toolkit of internal AI-based tools developed to improve MuukTest's customer experience.
Along with TestXplainer, MuukTest's ground-breaking AI-powered test automation platform offers users an array of intuitive features that elevate software assurance quality, make it easy to automate the testing process, and achieve swift results. These include:
MuukTest's Core Components
In order to reach its promise of 95% end-to-end testing in three months, MuukTest combines the knowledge and experience of dedicated QAs along with an AI-powered Test Automation Platform. While these aspects are already incredibly powerful in reaching test coverage, when combined, clients are able to get the most within a short span of time.
Test Automation Platform
MuukTest's Test Automation Platform is compatible with mobile, web, and API applications and does not require users to have previous coding skills. This makes it accessible to users of varying technical abilities. Quality assurance professionals can swiftly design, manage, and maintain tests across different application types.
Dedicated QA Experts
MuukTest's QA Testing Services offers companies the chance to work with seasoned QA experts. Working alongside these experts can free up time for internal QAs or engineering teams to focus on new features, or it can also be an option for firms that are not considering hiring an internal QA team. MuukTest's QA experts craft bespoke testing strategies tailored to each business's needs and execute them on the platform. With their platform expertise, they can achieve 95% test coverage in under three months, a feat that would typically take an in-house team at least six months.
About MuukTest
In 2019, Ivan and Renan co-founded MuukTest with a vision for an innovative yet human-centric solution. Their brainchild was a platform designed to democratize testing, providing software QA with one click for users of all backgrounds while offering the support of a dedicated team of experts.
Since its participation in the 2020 TechStars Kansas City Accelerator, MuukTest has garnered prestigious recognition. It secured a grant from the National Science Foundation's Small Business Innovation Research (SBIR) program, as well as a place in Google for Startups' Latino Founders Fund for 2023.
More information
For more information on MuukLabs Inc. and the launch of its innovative generative AI tool TestXplainer, please visit the website at https://muuktest.com/.
Source: https://thenewsfront.com/redefining-ai-software-testing-muuktest-unveils-testxplainer/