Hugh Jackman, known for his roles in films like "Wolverine," surprised locals during his holiday in the Yorkshire Dales by visiting a cheese shop and sampling some cheese.
The Australian actor opted for a tranquil trip to the English countryside, enjoying the last days of British summertime with canal walks. However, his celebrity status attracted starstruck locals who asked him for photographs.
Hugh Jackman made a stop at The Courtyard Dairy, a farmhouse cheese shop in Settle, North Yorkshire, where cheesemongers were left in shock by his visit. A spokesperson for the shop remarked, "At least we know Hugh Jackman likes cheese."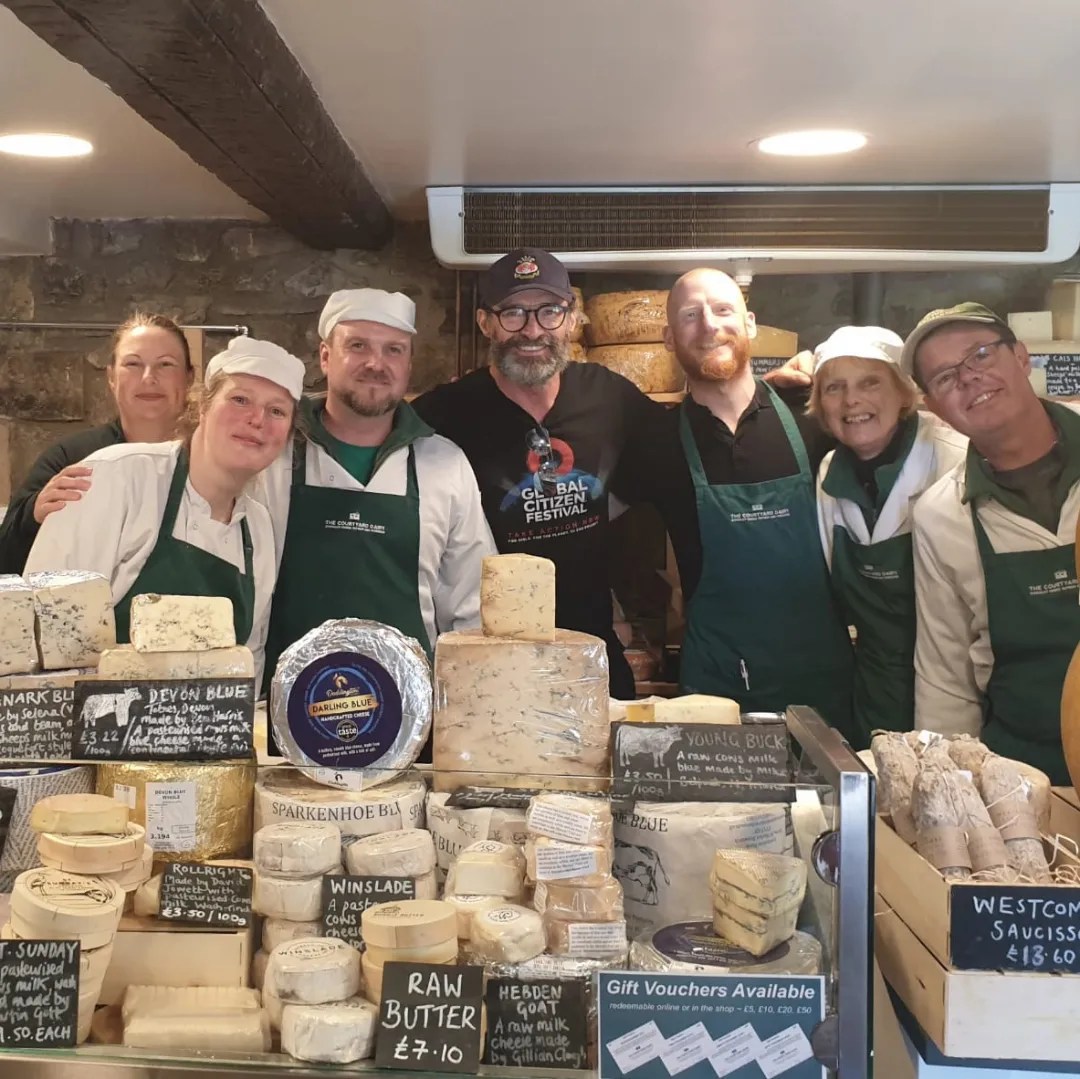 During his visit, the actor posed for a picture with the shop's staff while dressed casually in sportswear and a cap.
Hugh Jackman and his family stayed at the Steeton Hall Hotel, and staff members, including the chefs, also had the opportunity to take a photo with the actor at the end of his stay.
The hotel staff expressed their delight in hosting Hugh Jackman and his family, noting that it was a rare opportunity to share their business with a celebrity. They were pleased to hear that the actor enjoyed his stay and found the food to be "fantastic" and "brilliant." They extended their hopes of meeting him and his family again in the future.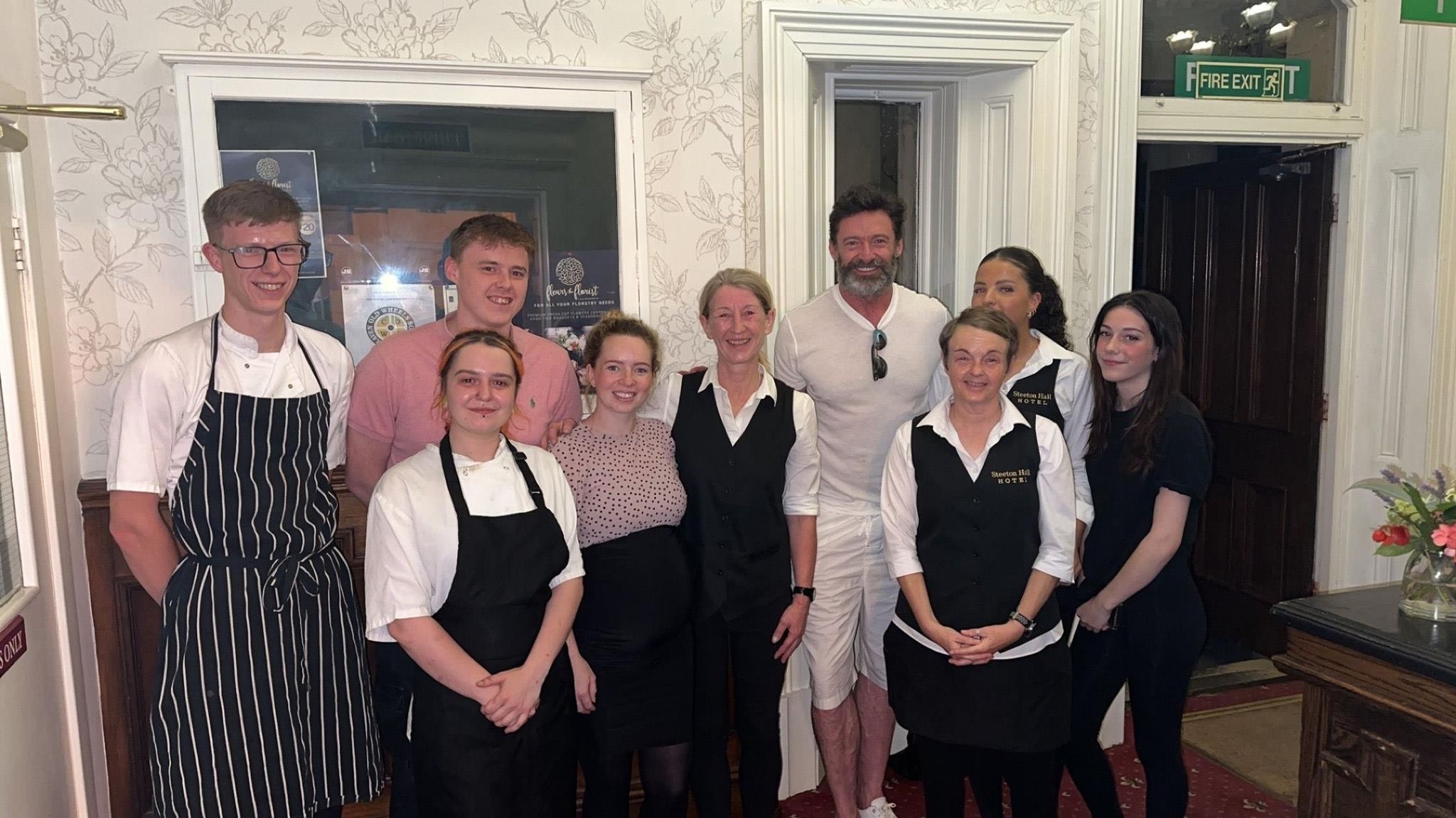 The privately-owned hotel offers super king rooms starting at £120 per night.
In summary, Hugh Jackman pleasantly surprised locals in the Yorkshire Dales during his vacation by visiting a cheese shop and posing for photos with the staff. He stayed at the Steeton Hall Hotel, where the staff was delighted to host him and his family.