In a shocking turn of events, a prominent influencer has been apprehended on suspicion of money laundering on behalf of a notorious drug cartel, sending shockwaves through the digital realm.
The influencer in question, known by various aliases including Ceci Julieth Pino Restrepo, Linda Caramelo, and Linda R21, was taken into custody during a large-scale police operation aimed at dismantling the feared Clan del Golfo, currently holding the dubious title of Colombia's largest drug cartel.
It is alleged that the 33-year-old influencer had a romantic relationship with Wilmer Urrego Torres, a figure purportedly pivotal in the cartel's intricate money laundering network.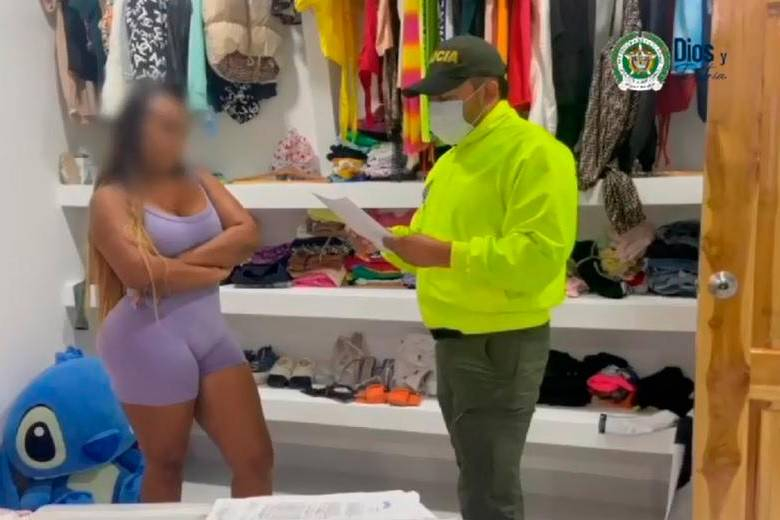 The arrest unfolded at Pino's residence in Turbo, situated in the northwestern region of Medellín, where she was found wearing a lilac bodysuit, a stark contrast to the gravity of the charges against her.
According to Colombia's Directorate of Criminal Investigation and Interpol, Pino had portrayed herself as an influencer in the Turbo community, engaging in activities such as motorcycle and cosmetic surgery voucher giveaways. Her social media presence featured videos of her presenting cash and groceries to the supposed winners of these contests.
Authorities assert that Pino led a lavish lifestyle, funded by the ill-gotten gains from drug trafficking, which she used to finance the prizes she offered online. Astonishingly, she possessed a fleet of over 80 brand-new motorcycles utilized for motorcycle taxi services in Turbo. Additionally, she was involved in the construction of opulent residences in underprivileged areas of the same municipality, employing funds derived from drug trafficking to create a facade of legitimacy.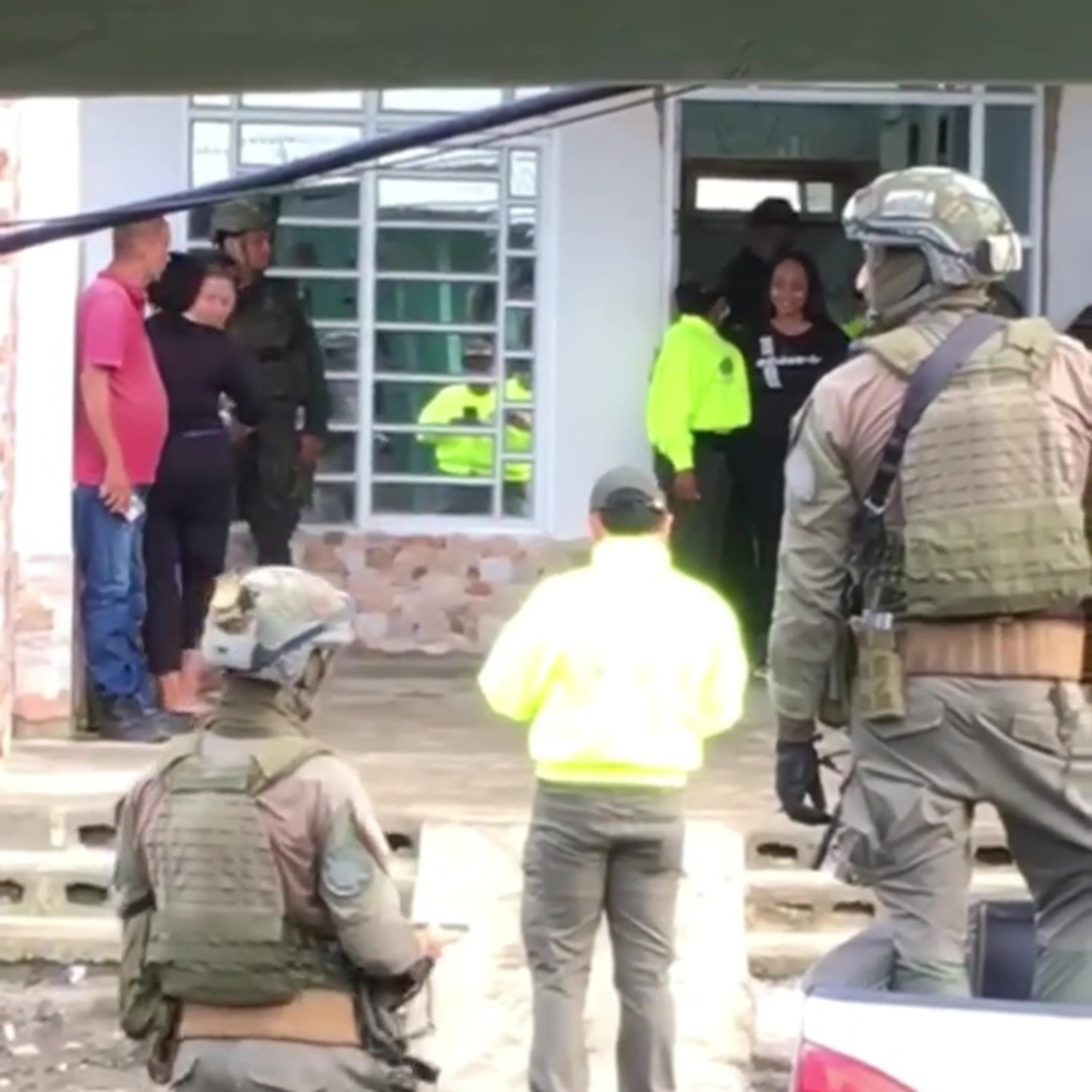 The unraveling of Pino's alleged criminal activities was the result of a collaborative operation conducted by the Dijín, the Prosecutor's Office, and the Drug Enforcement Agency. In the wake of her arrest, law enforcement apprehended nine more individuals and seized a staggering 199 properties valued at more than COP 15 billion (approximately GBP £3 million) in locations including Medellín, Montería, and Urabá.
Following her arrest, Pino addressed her followers, expressing the challenges she now faces as a mother and maintaining her innocence, alluding to the support she's received from her followers.
At the time of reporting, Pino, a former psychology student, boasted a social media following exceeding 34,000 across various platforms. She has been placed under house arrest pending further legal proceedings.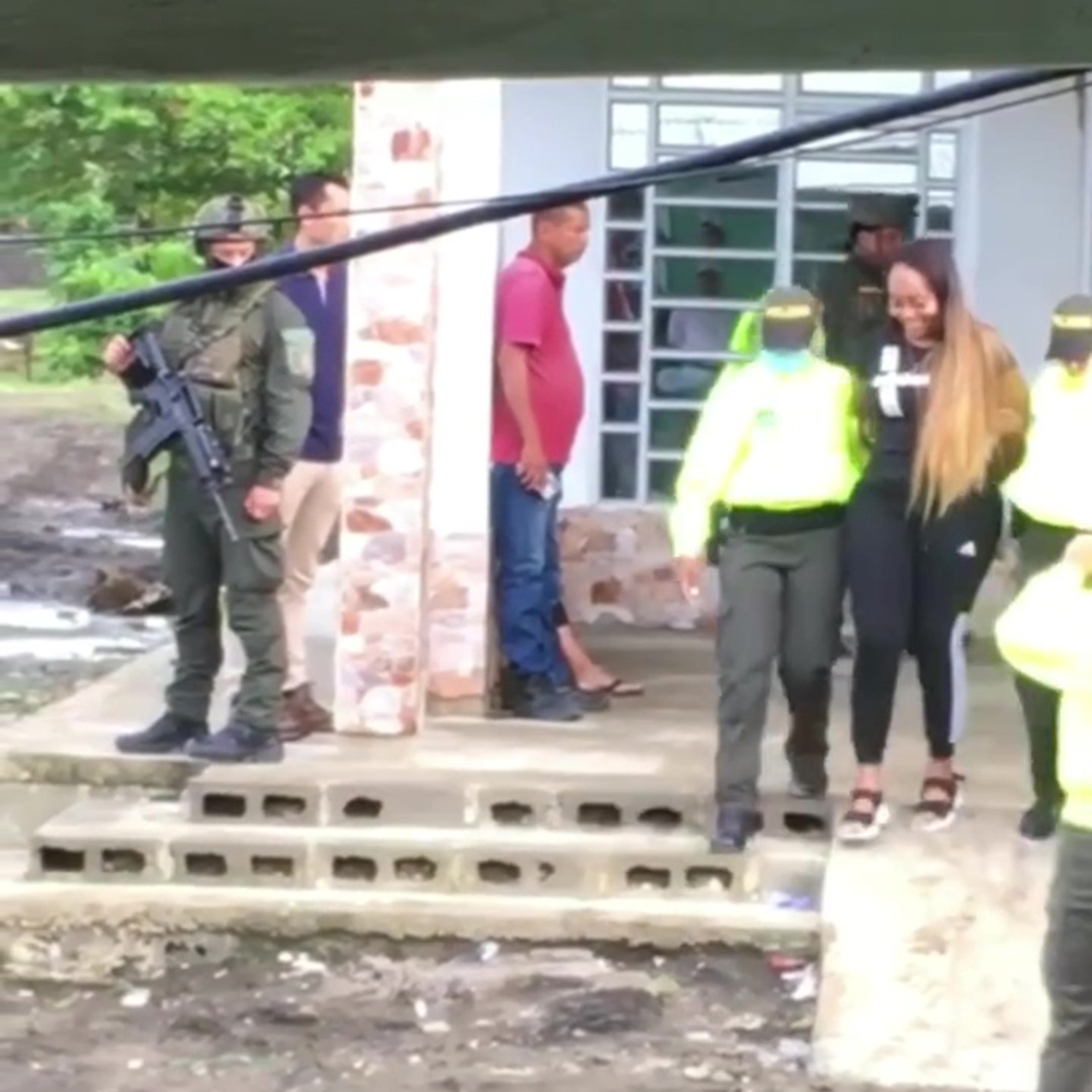 The Clan del Golfo stands as one of Colombia's most formidable criminal organizations, engaging in activities ranging from drug trafficking to illegal mining and racketeering. This ruthless cartel has been linked to numerous homicides and plays a significant role in the Colombian armed conflict, with its ranks comprised of former right-wing paramilitary members.