Fans of the beloved 90s icon, Take That, are voicing their dissatisfaction over the steep pricing of tour tickets.
The renowned 90s ensemble has extended their tour schedule in Manchester, now featuring a total of seven performances at the Co-op Live Arena in the northern city.
They are reuniting for a nationwide tour in the upcoming year, spanning 41 shows across 15 cities in the UK.
However, the high costs associated with securing tickets have left fans disheartened in the midst of a cost-of-living crisis.
Comprising Gary Barlow, Mark Owen, and Howard Donald, the boy band's tour will grace stages from April to June next year, with Olly Murs set to join them as a supporting act.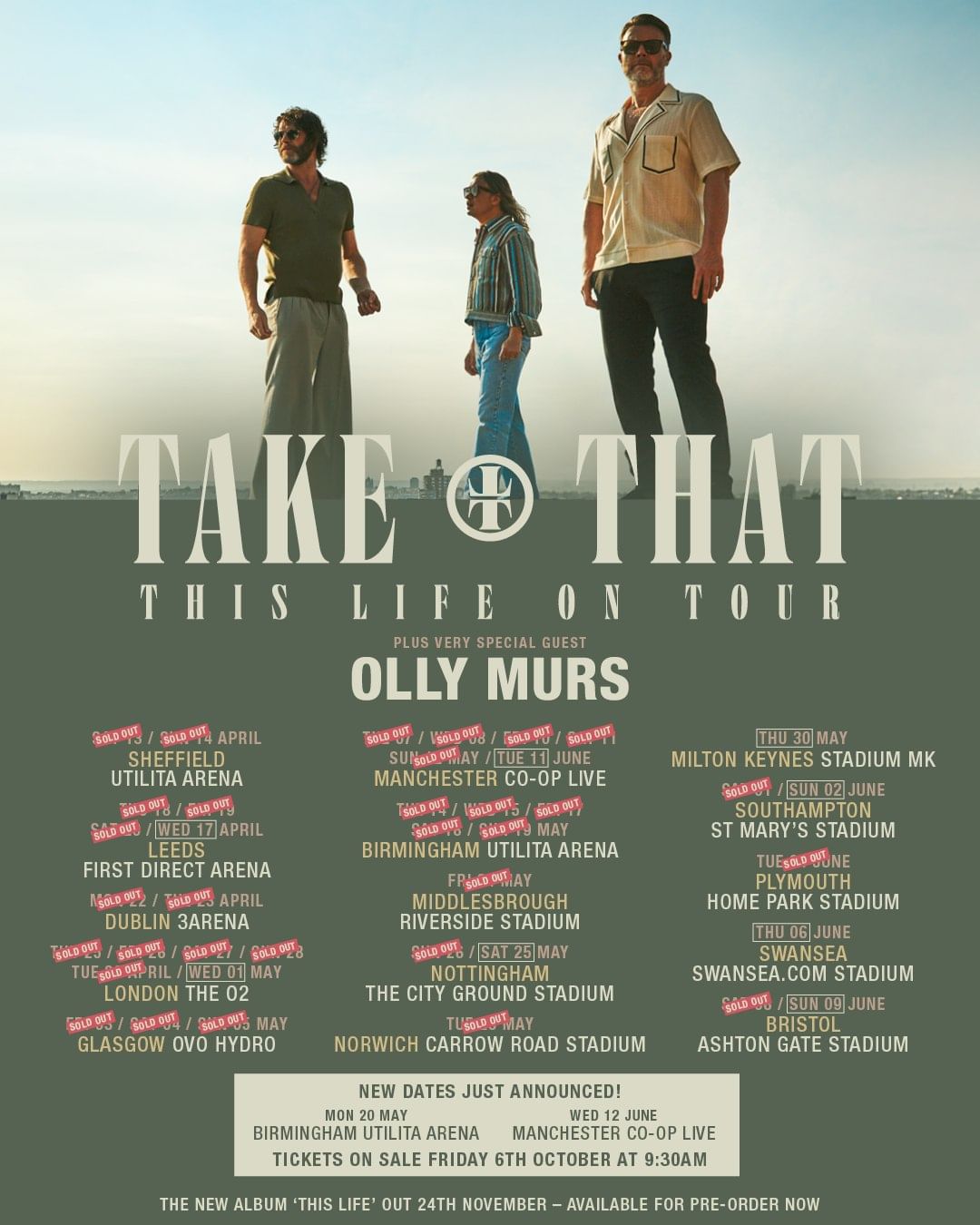 Notably, Robbie Williams and Jason Orange will not participate in the 2024 tour.
Despite featuring only the trio in their performances, avid fans flocked to online ticket platforms, resulting in sold-out shows in several cities.
In a recent development, two additional dates were incorporated into the Manchester and Birmingham shows.
For the inaugural Sheffield performance on April 13th, tickets reached a staggering £241.95 for premium standing and seated positions alike, with individual seated tickets priced at £128.65.
These ticket prices remain consistent for the other cities on the band's tour itinerary.
In contrast, a single premium ticket for their London show is priced at £129.80, with an equivalent seated ticket also at £129.80.
Disheartened fans have castigated the band for the exorbitant ticket costs, with some expressing their inability to afford attending the shows.
One disappointed fan named Vicki remarked, "I was considering buying tickets, but at over £200, I don't think so."
Another inquired, "Why are the tickets so expensive?"
Expressing their wishful sentiments, a fan named Denise stated, "I wish we could afford the tickets."
Claire Ellis shared her disappointment, saying, "I haven't been able to secure tickets this year to see them as I cannot afford £200 per ticket."
Disclaimers:
This content and images have been licensed to use by Jam Press, edited and syndicated by https://www.znewsservice.com/.
Should you have any questions relating to this content please get in touch with Jam Press via  https://www.jampress.co.uk/contact-us/