Dan Rossetter, a renowned tattoo artist known for his black and grey tattoo artistry, has shared details about his illustrious client list, which includes several professional footballers and celebrities.
Dan, 40, boasts over 229,000 followers on Instagram (@astartattoos) and is widely regarded as the "most in-demand UK tattoo artist." His popularity recently soared after sharing a viral video documenting a day in his life.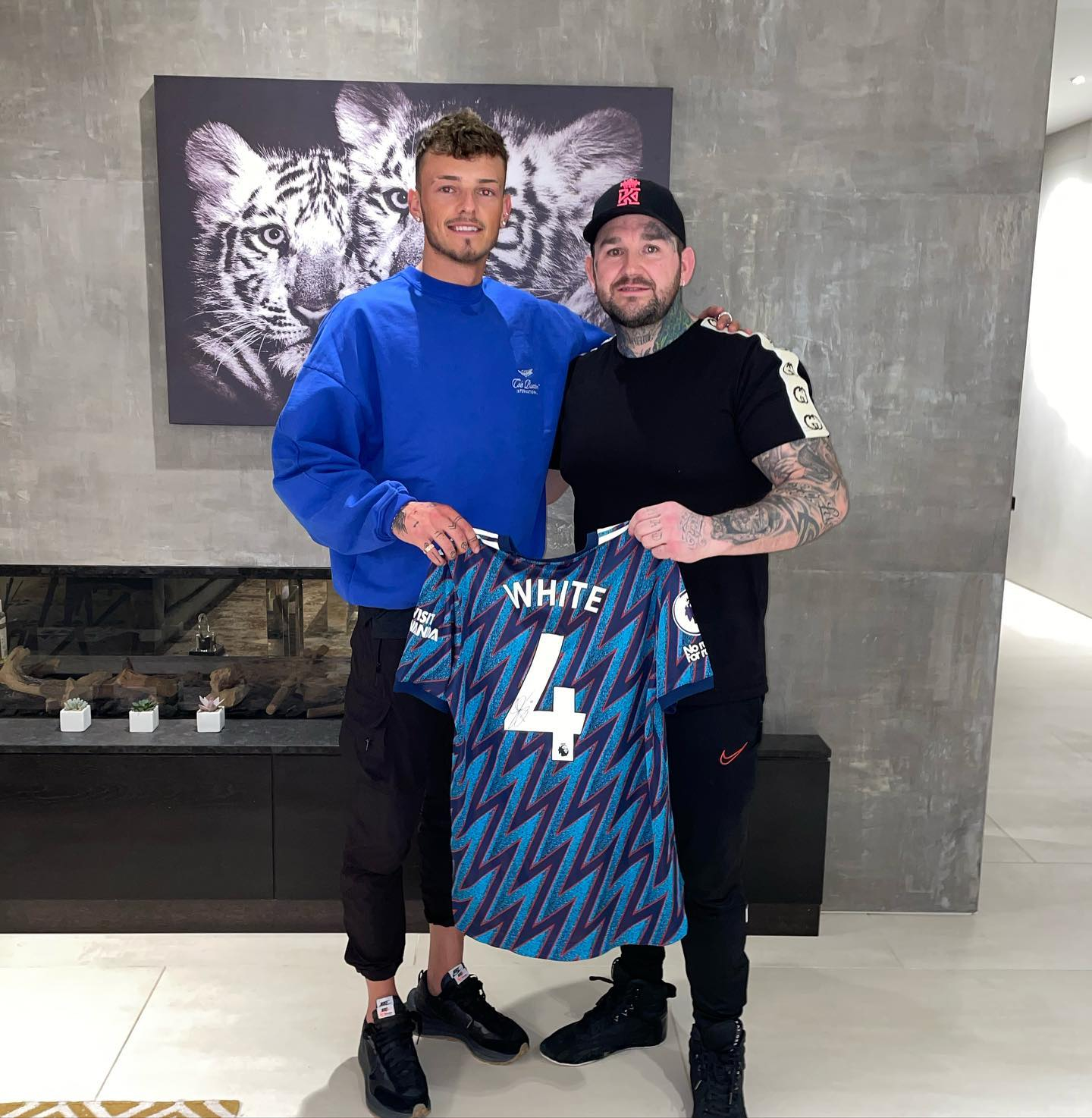 Dan lives near Gatwick Airport with his partner Laura and their four children. His client portfolio includes renowned footballers like Real Madrid's Eden Hazard, Arsenal's Ben White, Brentford's Ivan Toney, and England Lioness Millie Bright. Additionally, he has tattooed famous rappers and YouTubers like Ethan Payne.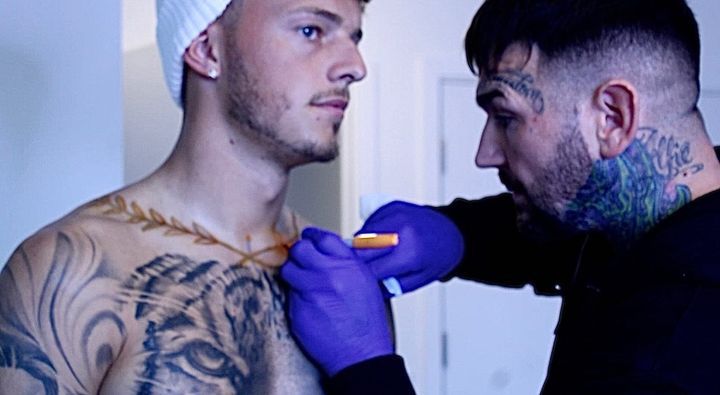 Over the past five years, Dan's client base has expanded significantly to include professional footballers and celebrities. He has been flown around the world to provide his tattooing services to some of the biggest names in football. One of his notable visits was to Eden Hazard's house in Madrid, where he offered the football star with a unique tattoo.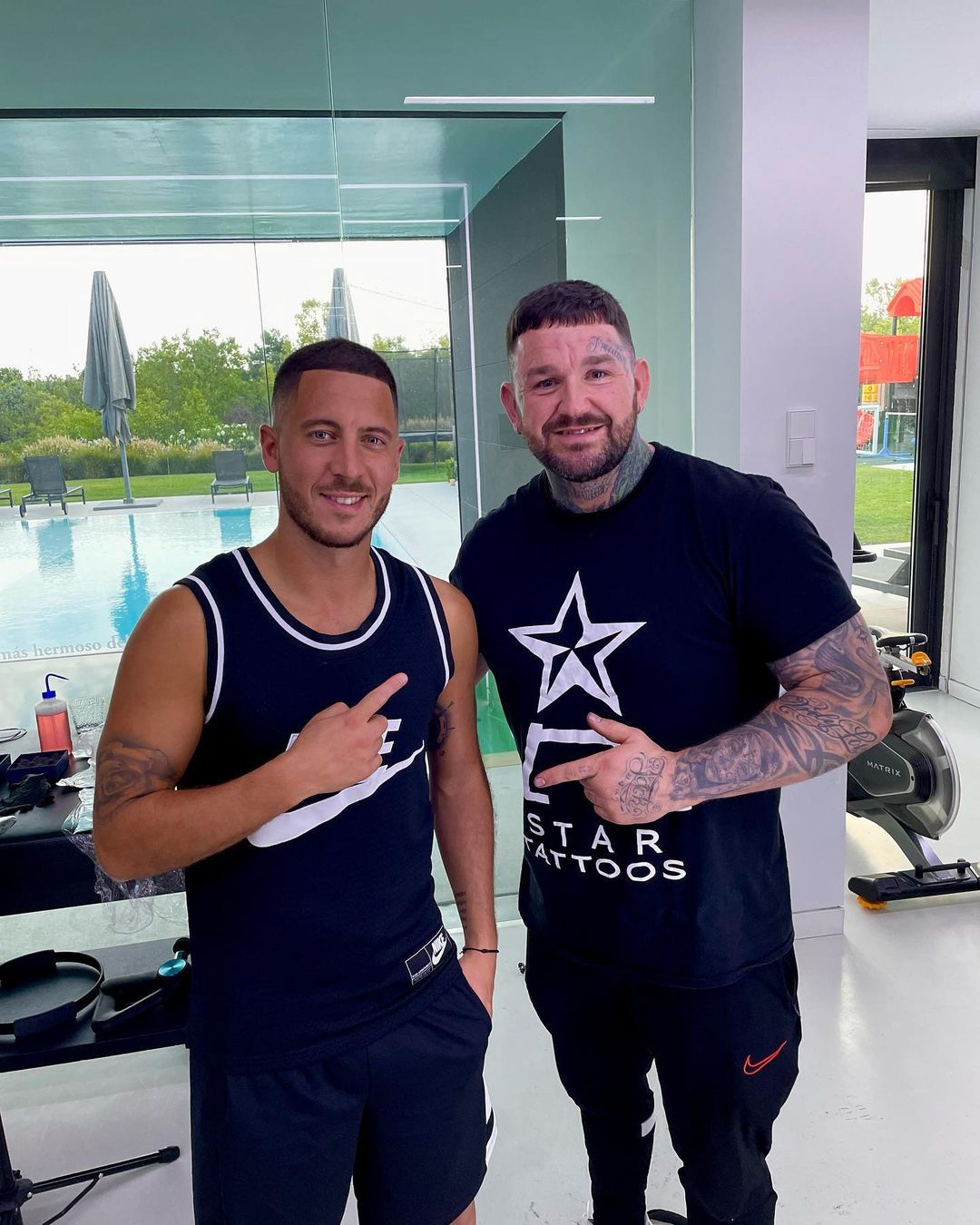 Dan's journey into celebrity tattooing began when he met Ahmed Alsanawi, his current business partner. Ahmed, known for providing haircuts to celebrities, used Dan's tattooing services. Eventually, the two decided to collaborate, founding 'A Star Tattoos' and 'A Star Barbers.'
Regarding some of his celebrity clients, Dan shared:
Eden Hazard wanted a scroll tattoo on the back of his arm featuring the names of his five children, which held significant personal meaning for him.
Millie Bright, an England Lioness, has several tattoos done by Dan, including one that features her partner's eye combined with a tiger eye.
Ben White, an Arsenal player, has a memorable tattoo of tiger eyes on his chest, which has gained popularity and garnered requests from clients.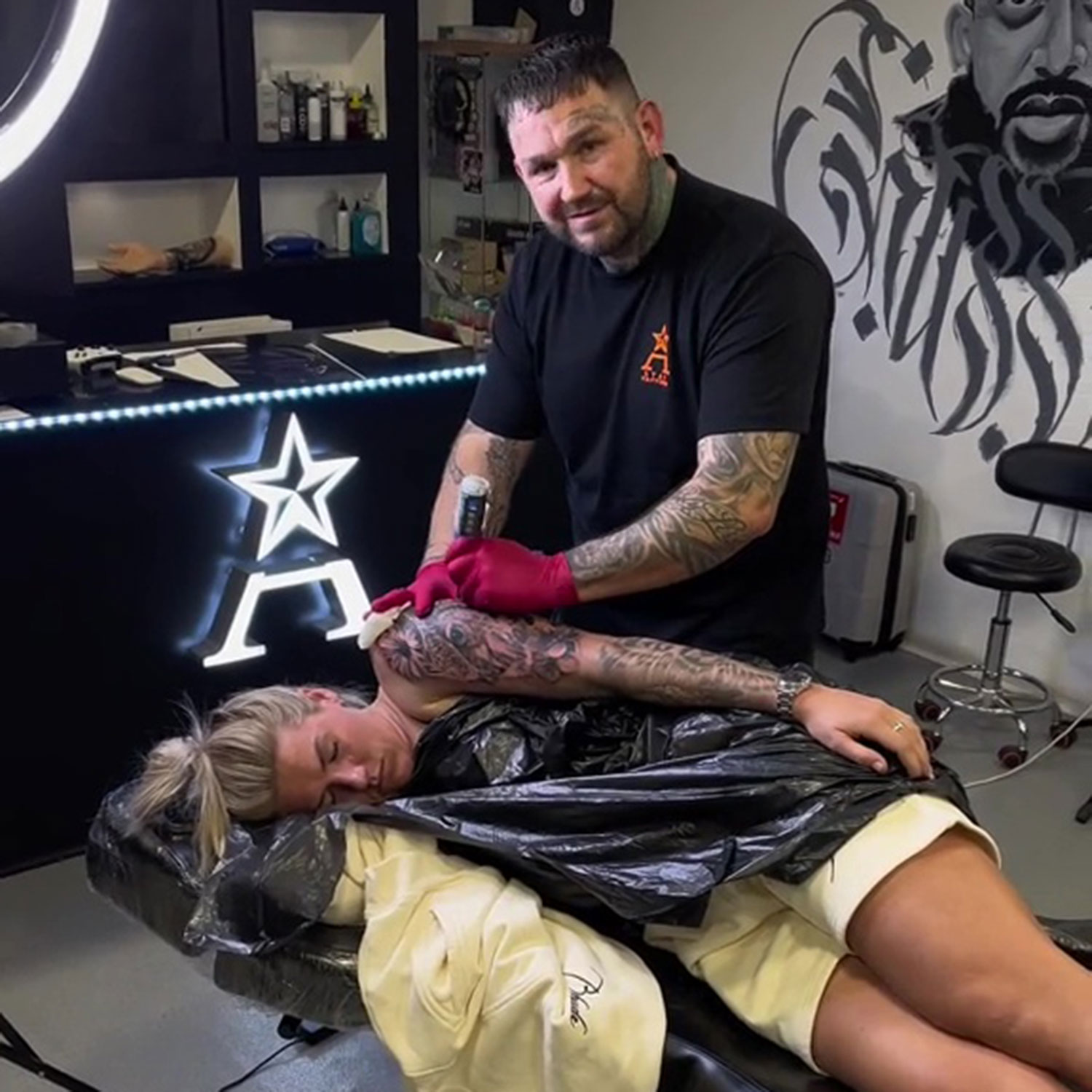 In addition to working with celebrities, Dan enjoys creating humorous and quirky tattoos for his regular clients. For instance, he has inked a camel on a toe. He also noted that incorporating the ashes of deceased family members into tattoos is a continuing trend.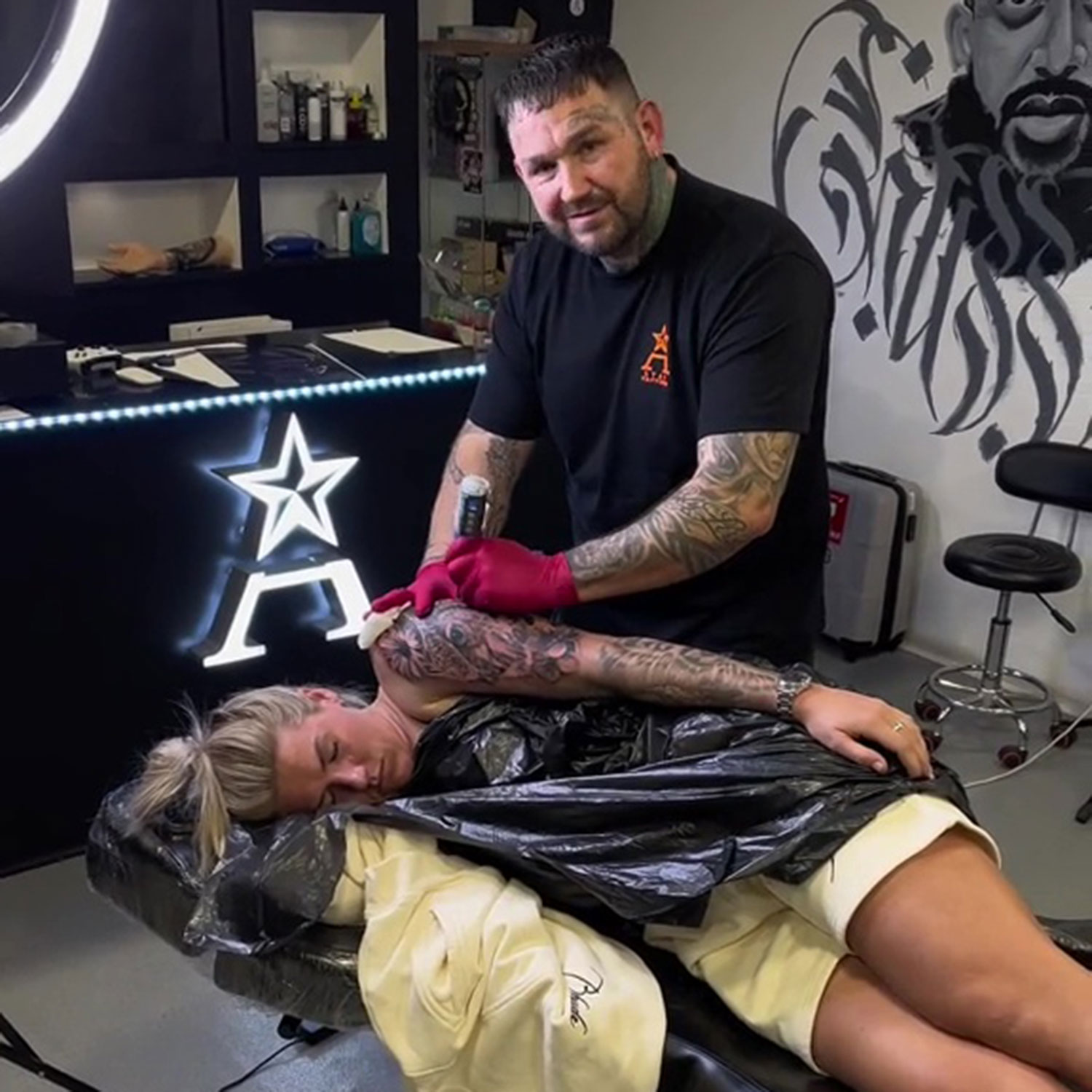 While Dan is passionate about his work, he acknowledges the sacrifices it has made on his family life and his physical and mental well-being. The demands of celebrity clients and the pressure to meet their expectations have affected his health, causing neck and back problems.
Dan stated:
"My work 100% has made massive sacrifices to my family life but also to my mental and physical health, as I now have many problems with my neck and back. When I was first trying to get my name out there, you turn into a bit of a people-pleaser, and you tend to find yourself putting work first more than what you really should do."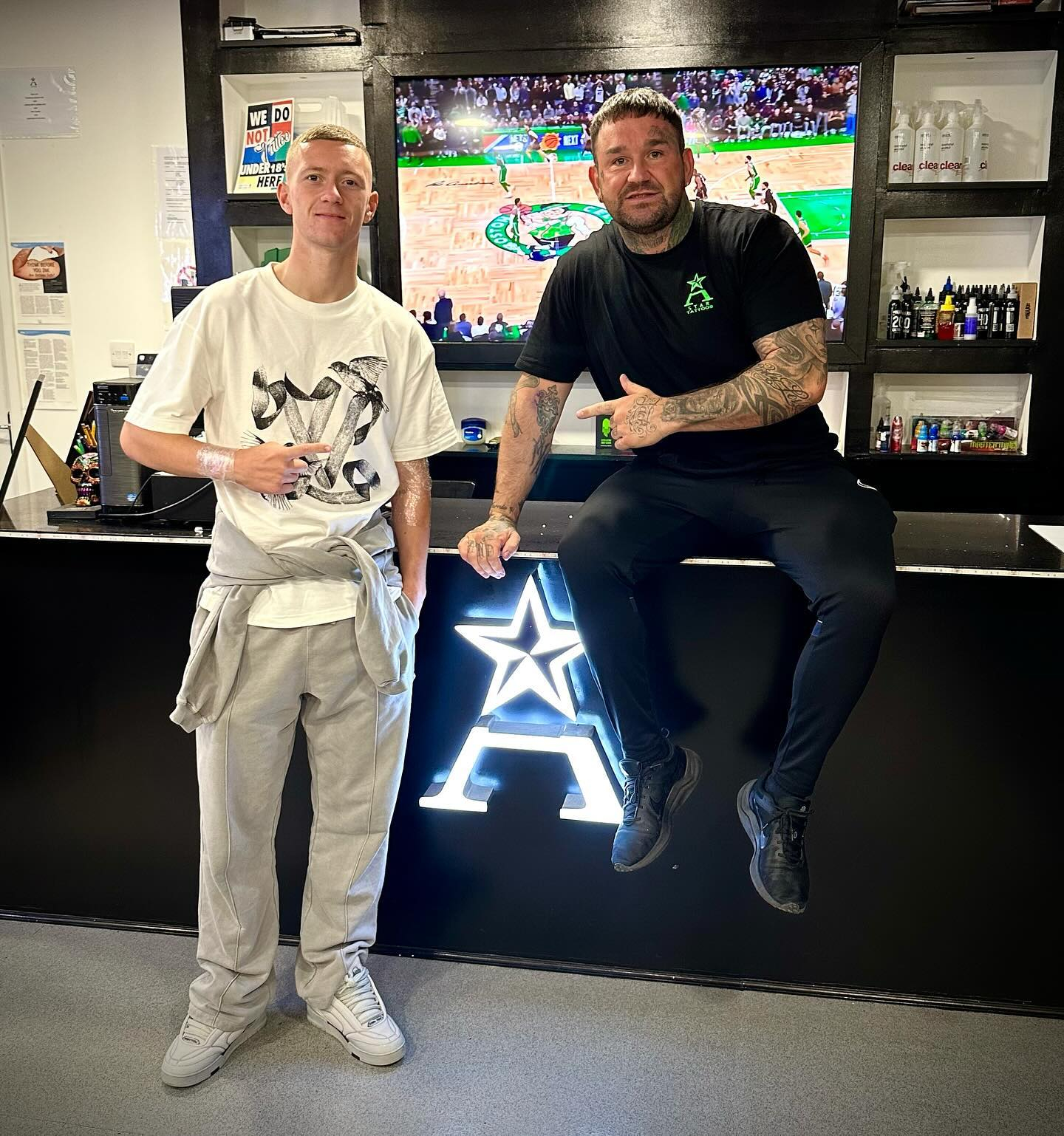 Despite the challenges, Dan continues to pursue his passion and has had to cap his bookings on a year's waiting list due to overwhelming demand.
The tattoo artist recently shared a video showcasing a day in his life, garring millions of views and comments from users amazed by his busy schedule.
Disclaimers:
This content and images have been licensed to use by Jam Press, edited and syndicated by https://www.znewsservice.com/.
Should you have any questions relating to this content please get in touch with Jam Press via  https://www.jampress.co.uk/contact-us/