As I leaned over, preparing to etch a flower tattoo onto Manny's skin, I couldn't help but ask, "Are you sure about this?"
Manny, the willing volunteer for my tattoo experiment, grinned and replied, "Yeah, go for it."
We found ourselves at a tattoo studio, both working on a photo shoot – I was handling makeup, and Manny was in charge of hairstyling. After the shoot, the studio owner offered us the opportunity to try out the tattoo equipment.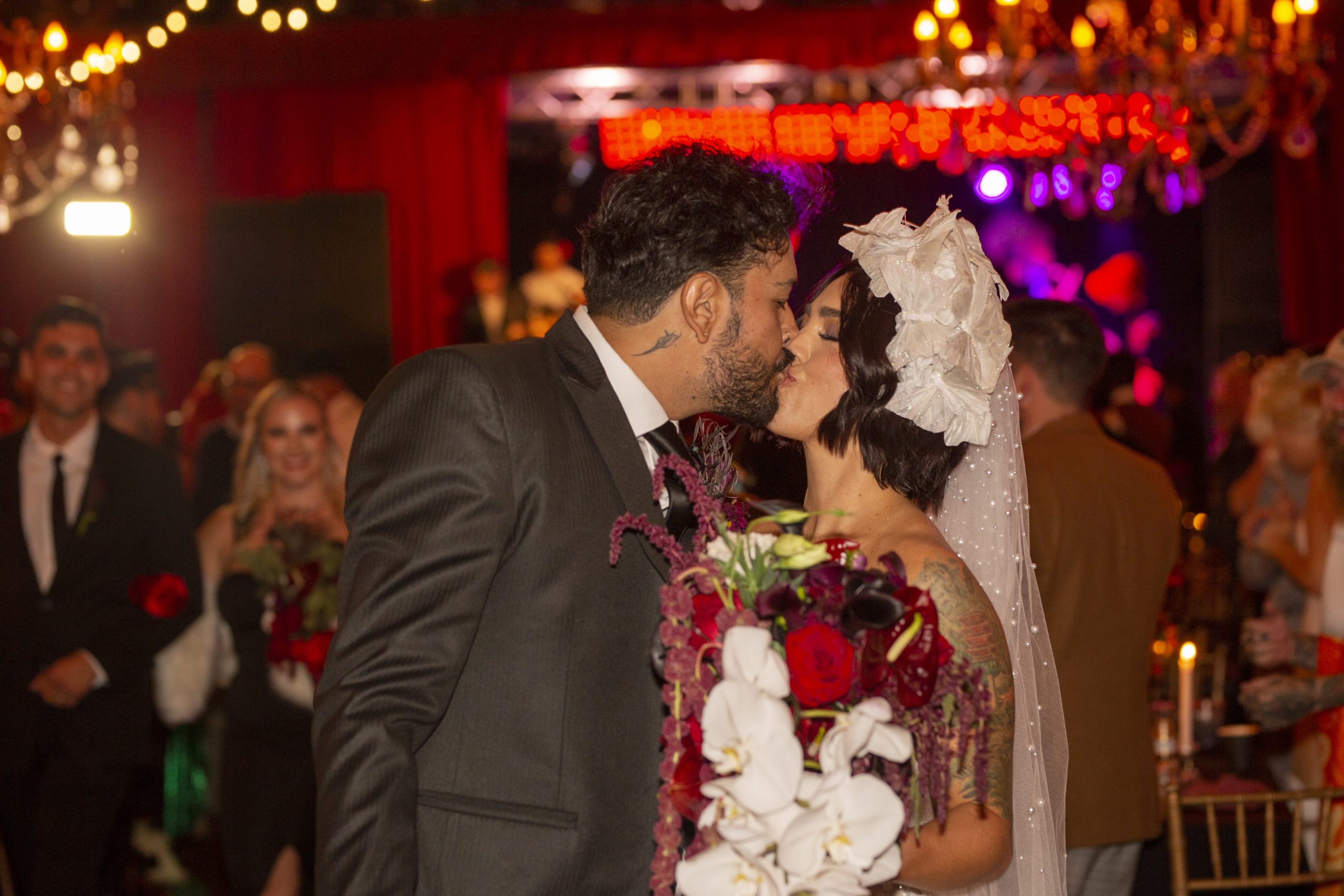 The following day, our connection deepened when we communicated through the comment section of a Facebook post related to the photo shoot. It didn't take long for our bond to grow more robust, and it was during this time that I etched that fateful flower tattoo on Manny's skin, marking the beginning of our love story.
While we knew early on that we wanted to spend our lives together, and we didn't feel any urgency to rush into marriage. Eleven years passed, and we still needed to make concrete plans.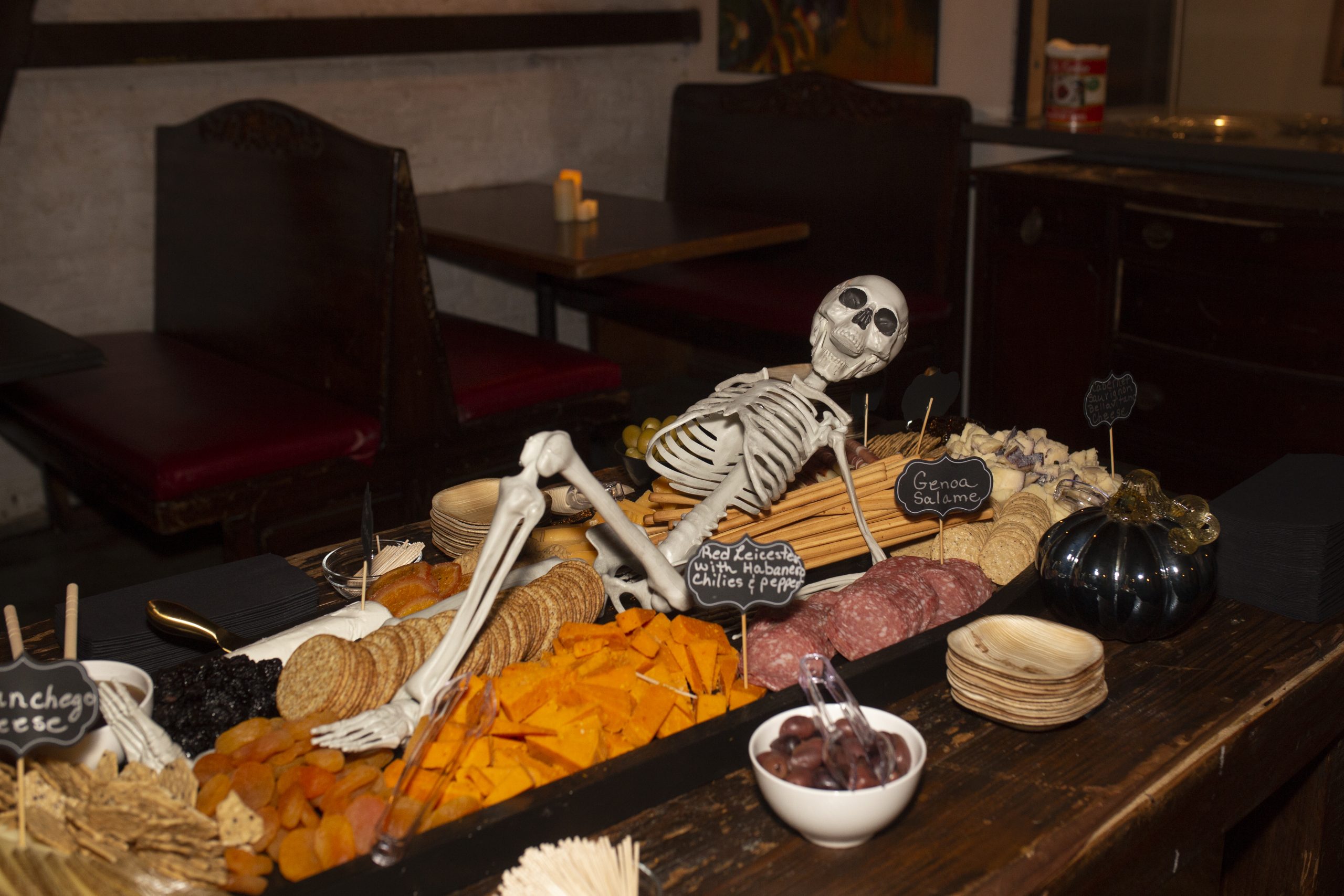 Then, Manny's sister shared a unique wedding idea she'd heard about from a friend: an "ugly Christmas sweater surprise wedding." Inspired by this, I suggested to Manny that we have a surprise Halloween-themed wedding since we both adored the holiday.
Excitedly, we sent out invitations to our Halloween-themed wedding but told everyone it was merely an engagement celebration. The only person in the know was my sister, helping with the preparations.
"How about a charcuterie board in the shape of a coffin?" I suggested to her, eager to maintain our Halloween theme. Our costumes, usually elaborate, had to be simple this time to facilitate a quick change into our traditional wedding attire. We settled on going as Romeo and Juliet from Baz Luhrmann's film adaptation, with me wearing a white silk dress and feathery wings.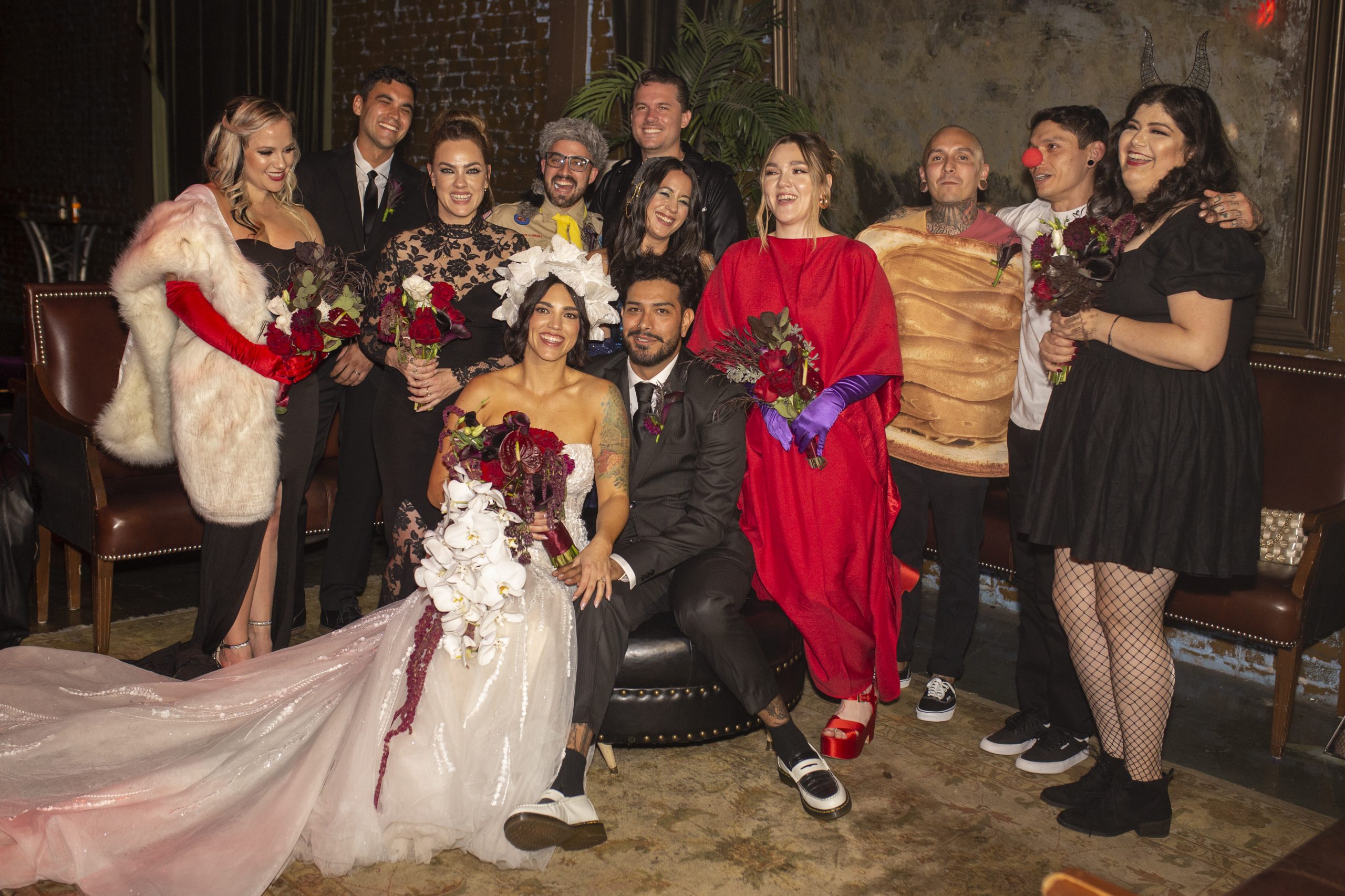 The wedding venue was cleverly divided into two halves. Midway through the party, we escorted our families into the concealed section, where we waited in our wedding attire.
"Surprise!" we exclaimed, laughter filling the air.
My mother was stunned but overjoyed, pulling me into a tight hug. The rest of the guests remained oblivious until our officiant announced the surprise just before the ceremony during dinner.
It was a truly magical evening, with inventive and hilarious costumes abounding. After all, how many couples can say they tied the knot with a groomsman dressed as a peanut butter and jelly sandwich and a maid of honour portraying Cruella De Vil? Our Halloween surprise wedding was an unforgettable celebration of love and creativity.
Disclaimers:
This content and images have been licensed to use by Jam Press, edited and syndicated by https://www.znewsservice.com/.
Should you have any questions relating to this content please get in touch with Jam Press via  https://www.jampress.co.uk/contact-us/