McDonald's has recently become the subject of online banter due to its partnership with a trendy Japanese clothing brand that has unveiled an unconventional line of tracksuits, t-shirts, and even a 'paper-themed takeaway bag.
Graniff, the Japanese clothing label, has launched a collection of garments, including hoodies, jogging bottoms, and t-shirts, all influenced by the renowned fast-food chain.
Several pieces within this collection prominently display McDonald's iconic golden arches logo. In contrast, others pay homage to beloved 90s characters like the Hamburglar and Grimace.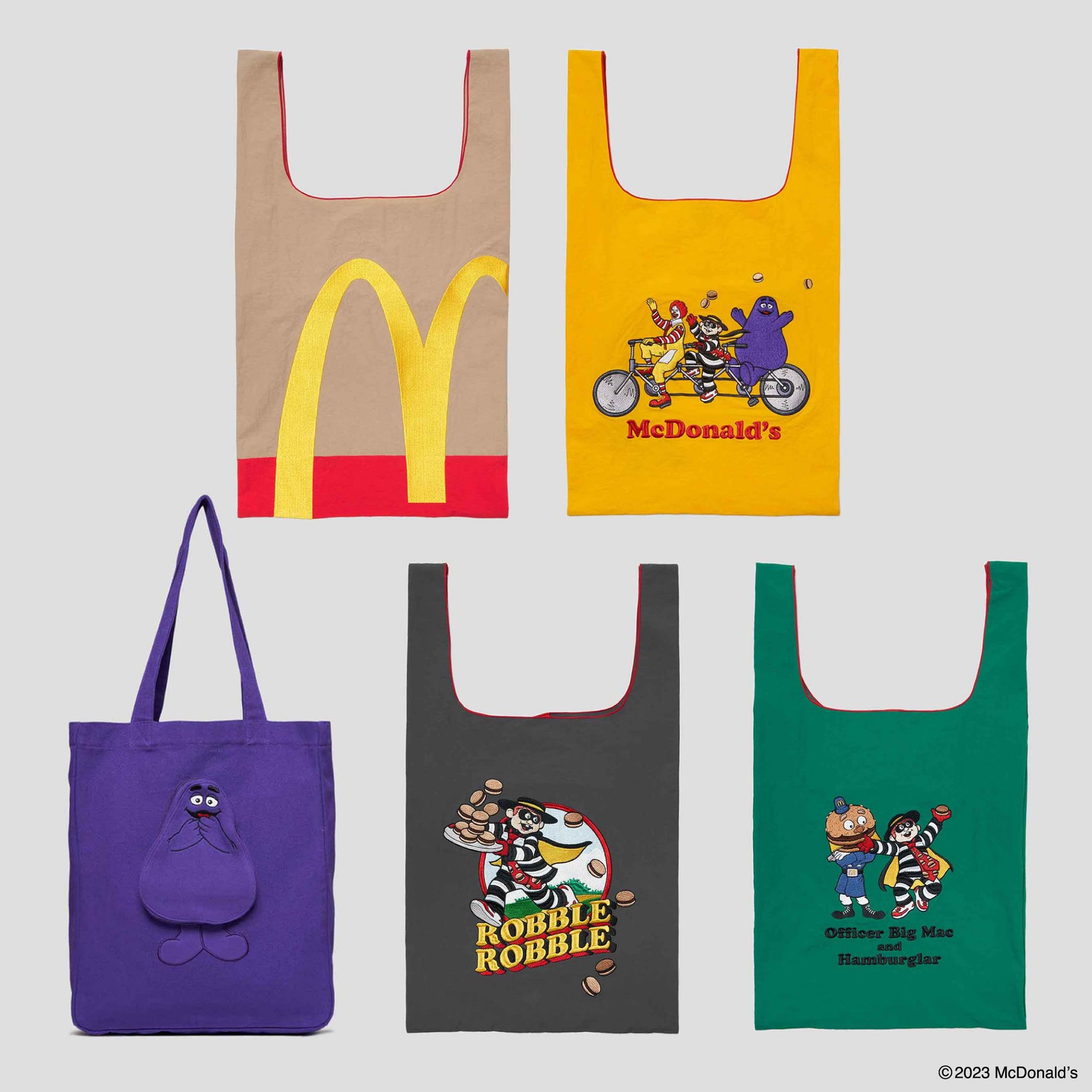 In the realm of accessories, the brand has introduced a tote bag that cleverly mimics the appearance of a classic McDonald's paper takeaway bag. This brown accessory prominently features a golden 'M' and bears the slogan "I'm lovin' it" on its rear, priced at ¥3,500 (£19.26).
One particularly whimsical item is a vivid red hoodie with a pocket designed to resemble a portion of fries peeking out. The front of the hoodie boasts the embroidered phrase, "Did somebody say McDonald's?"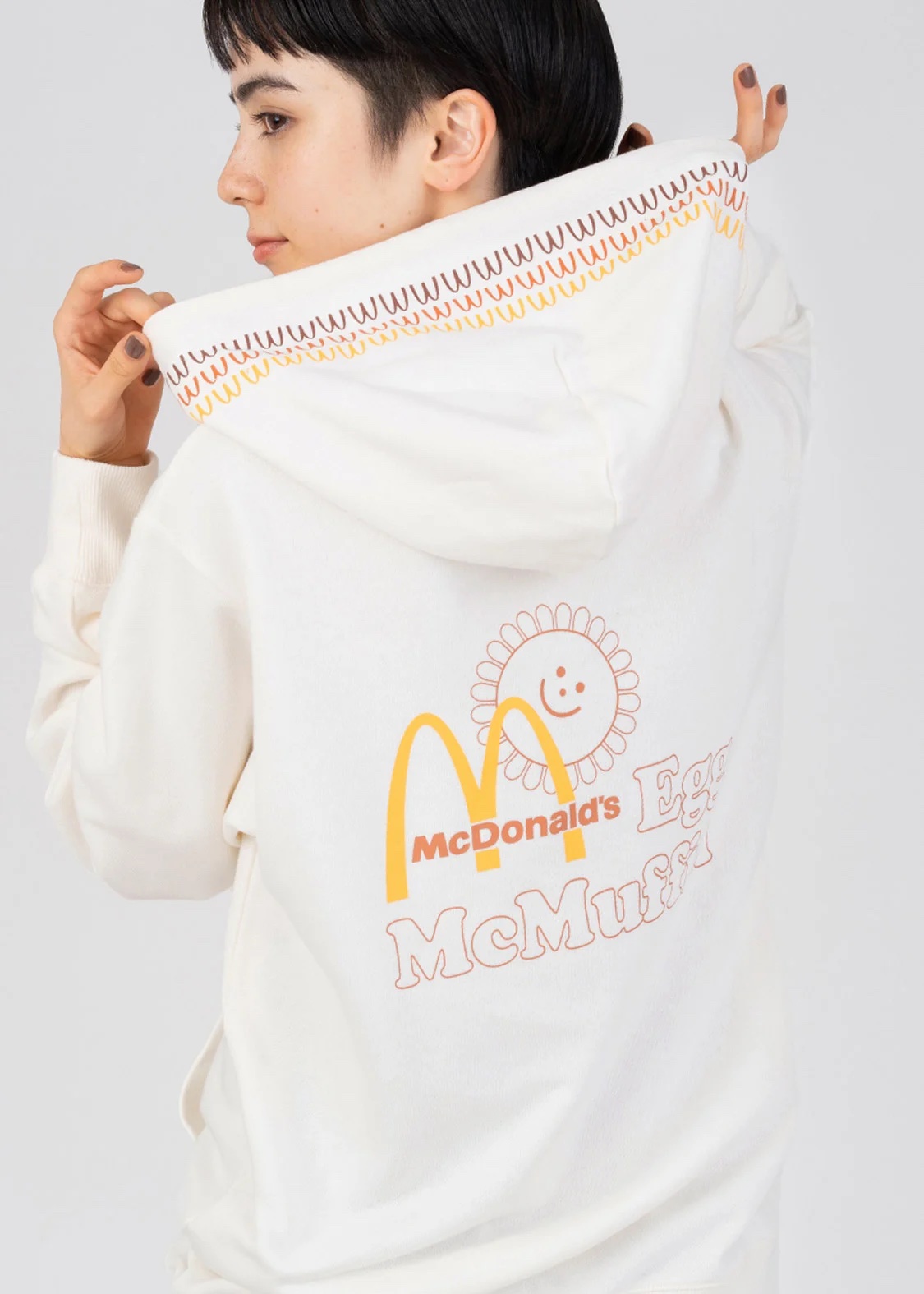 Another fashion piece pays tribute to the iconic Egg McMuffin from the breakfast menu, with the design of the paper used to wrap the sandwich replicated inside the hood.
For those who prefer a more subtle nod to their McDonald's affinity, there are jogging bottoms adorned with the McDonald's logo. These bottoms feature pockets designed to resemble they are brimming with fries on both the front and back, available for ¥6,900 (£37.90).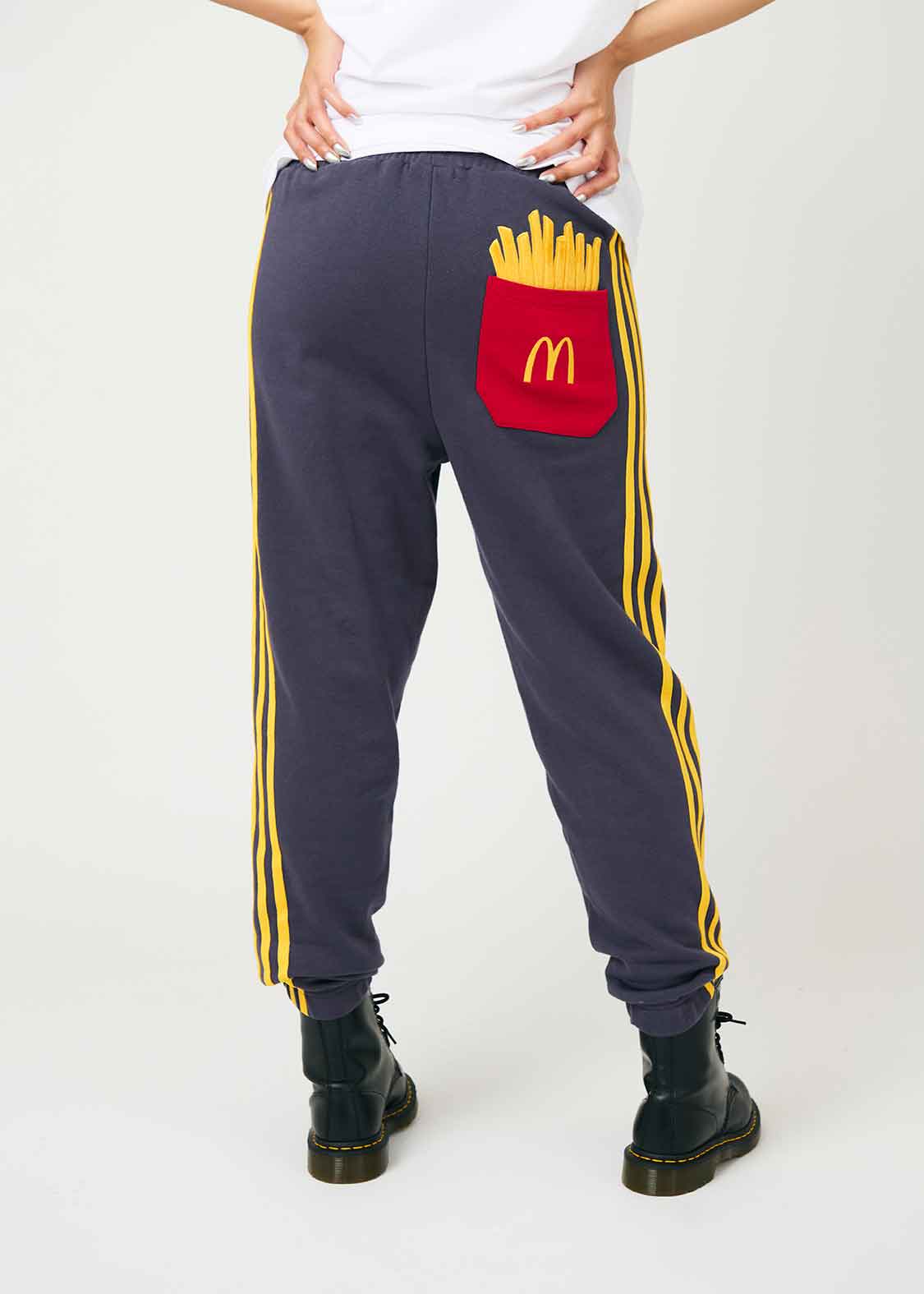 The fashion collection extends beyond casual wear, encompassing a bright pinstriped shirt. This distinctive piece incorporates small menu items stitched alongside the buttons, including burgers, fries, coffee, and hash browns.
The price range for items within the collection varies from ¥3,120 (£17.15) to ¥13,000 (£71.40). Exclusive availability is on the Japanese label's website, offering worldwide shipping options.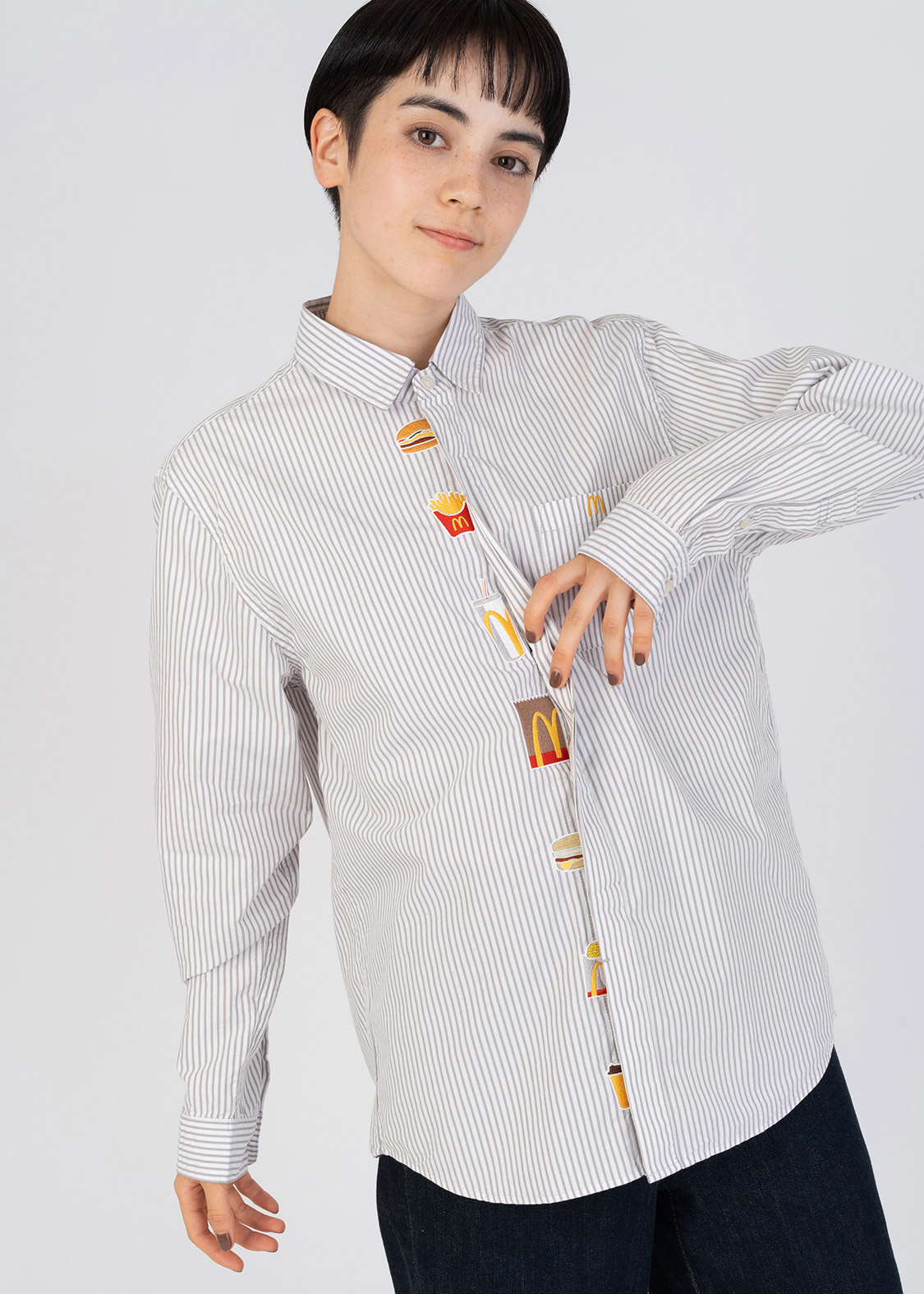 While the collection has sparked humour and ridicule from some fashion enthusiasts, not all feedback has been negative. One individual named Miley expressed admiration, stating, "The bag is so cute."
Disclaimers:
This content and images have been licensed to use by Jam Press, edited and syndicated by https://www.znewsservice.com/.
Should you have any questions relating to this content please get in touch with Jam Press via  https://www.jampress.co.uk/contact-us/