A 33-year-old mum-of-one, Ruth Chipperfield, has made the unconventional choice to banish "cheap and overpowering" Christmas decorations like tinsel and bright baubles from her home, stating that it's a matter of personal preference.
Ruth, a jewellery designer and goldsmith from Birmingham, along with her husband Paul, 36, share a mutual dislike for what they perceive as "tacky tinsel" and are unapologetic about their unconventional choice of Christmas décor.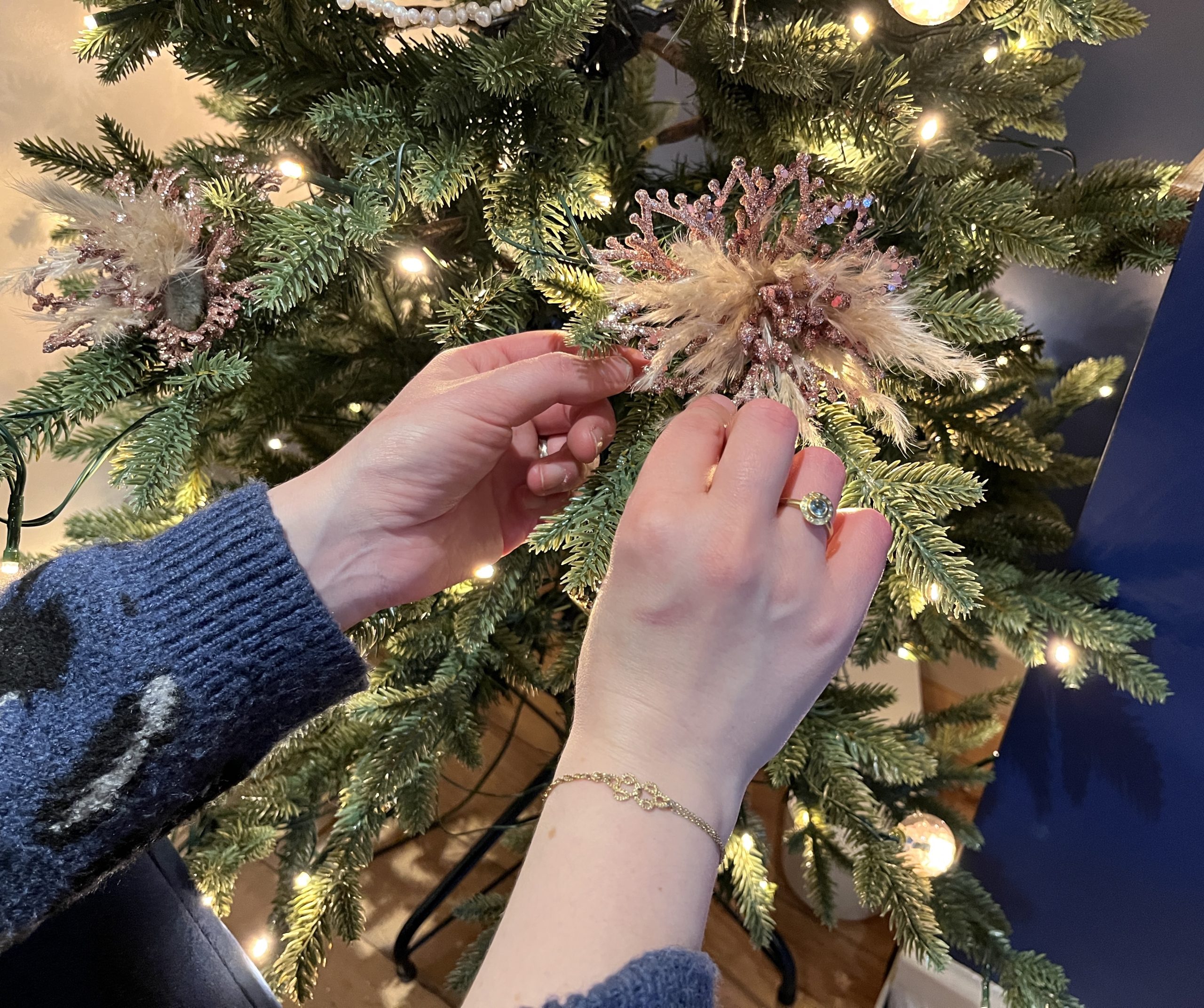 She prefers to create her own "high-end" decorations and even involves her two-year-old son in the creative process.
Ruth stated: "I've never been a fan of tinsel, and since my husband agrees, it's never been part of our Christmas decor. It looks cheap and overpowering. I wouldn't say I like it when lots of brightly-coloured tinsel is mixed. [Other people] either agree or they disagree [with me] – it's a love or hate thing."
She also expresses her aversion to bright colours during the festive season, as they remind her too much of the vibrant primary colours in children's toys.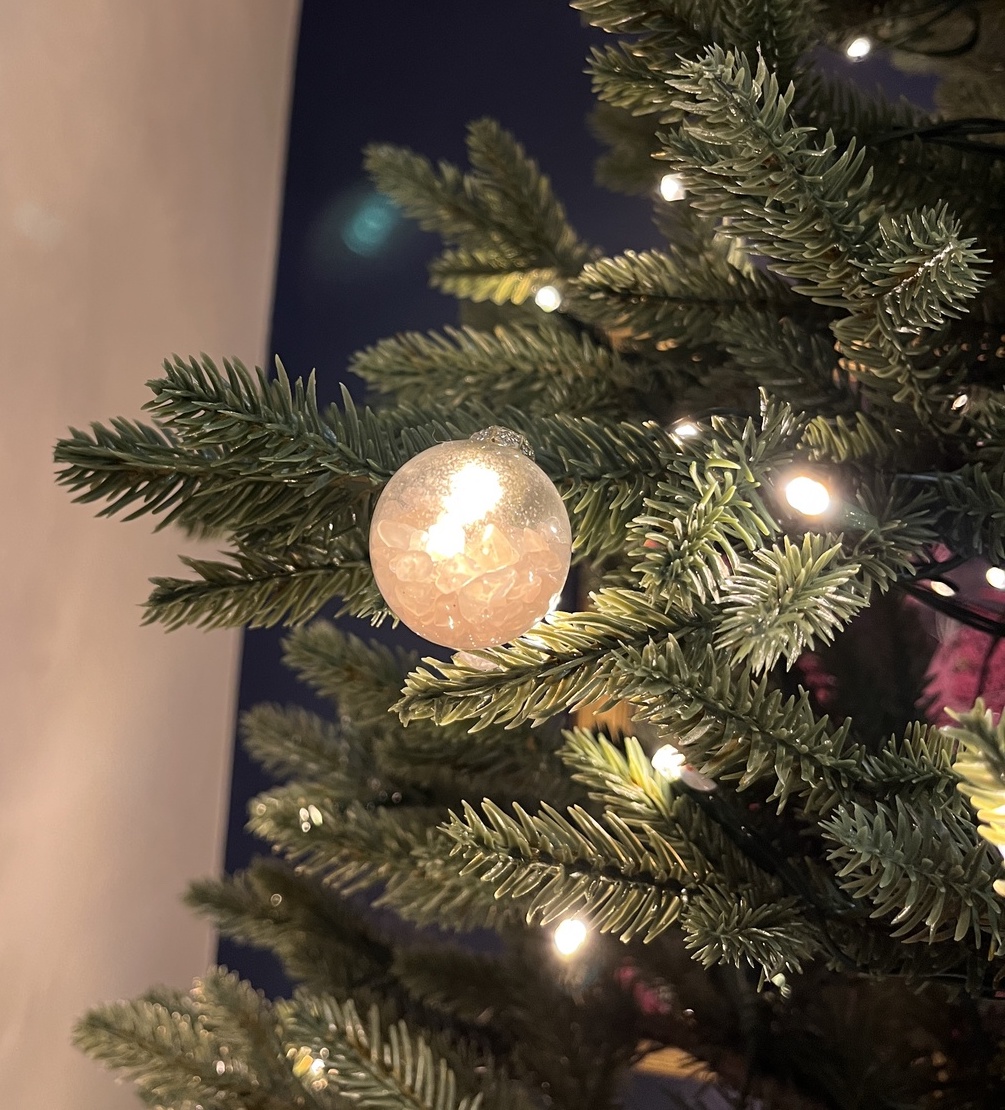 Despite her strong stance on tacky designs, Ruth acknowledges that her toddler might want to participate in decorating the tree this year. She stated, "Of course, if he brings home a decoration he's made at nursery, I will hang it on the tree. Where exactly I hang it will depend on how the decoration looks." However, tinsel remains firmly off the list.
Instead of tinsel, last year Ruth adorned her tree with strings of cultured freshwater pearls and filled small baubles with rose quartz crystals, attaching them directly to the lights with a glue gun so that they emitted a gentle glow. She also incorporated dried flowers into glittery floral decorations to tone down the sparkle, mentioning that she doesn't mind glitter as long as it's used sparingly.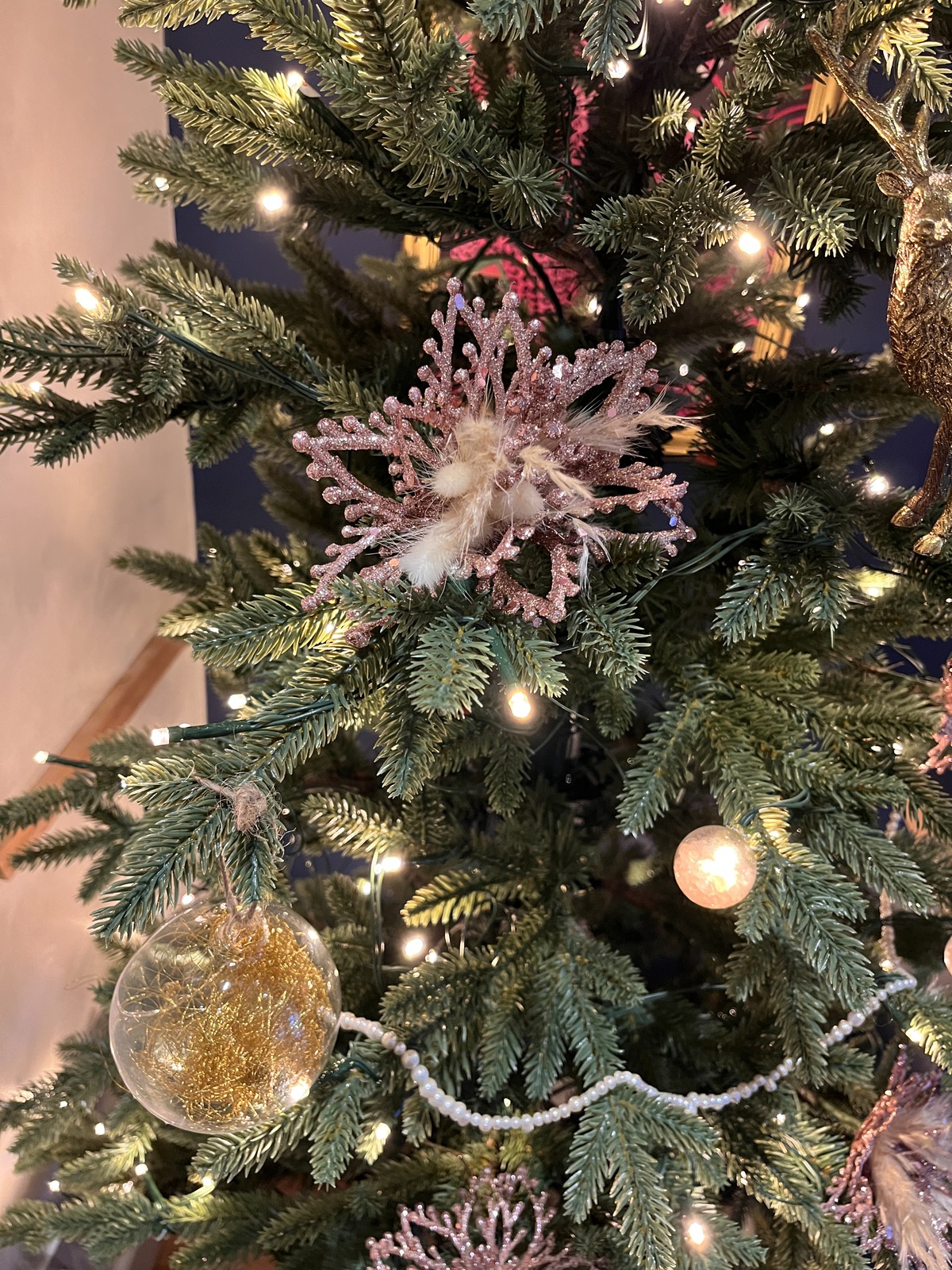 This year, Ruth plans to take her homemade decorations up a notch, making them even more sophisticated without making them brighter. She stated, "This year, I need to make the individual decorations bigger so they stand out more. Having over a kilogram of pearls to play with will certainly help. My creative brain is always doing somersaults to design more intricate details."
Despite her distaste for classic Christmas decorations, Ruth doesn't impose her preferences on others and believes in embracing diverse tastes. She remarked, "Everybody has different tastes, which makes an interesting society. It's not my taste, but if tinsel is what they love, it's their house to decorate."
Disclaimers:
This content and images have been licensed to use by Jam Press, edited and syndicated by https://www.znewsservice.com/.
Should you have any questions relating to this content please get in touch with Jam Press via  https://www.jampress.co.uk/contact-us/