Melissa Sloan, a mother of seven from Kidderminster, England, has made headlines with her astonishing collection of over 800 tattoos. She has covered nearly her entire body in ink, and her passion for tattoos has led her to give herself a minimum of three new tattoos every week.
Melissa's dedication to her inked appearance has reached new heights as she purchased her own tattoo gun from Amazon for £120. With her tattoo gun in hand, she now inks herself whenever the mood strikes, disregarding the potential health risks and scarring.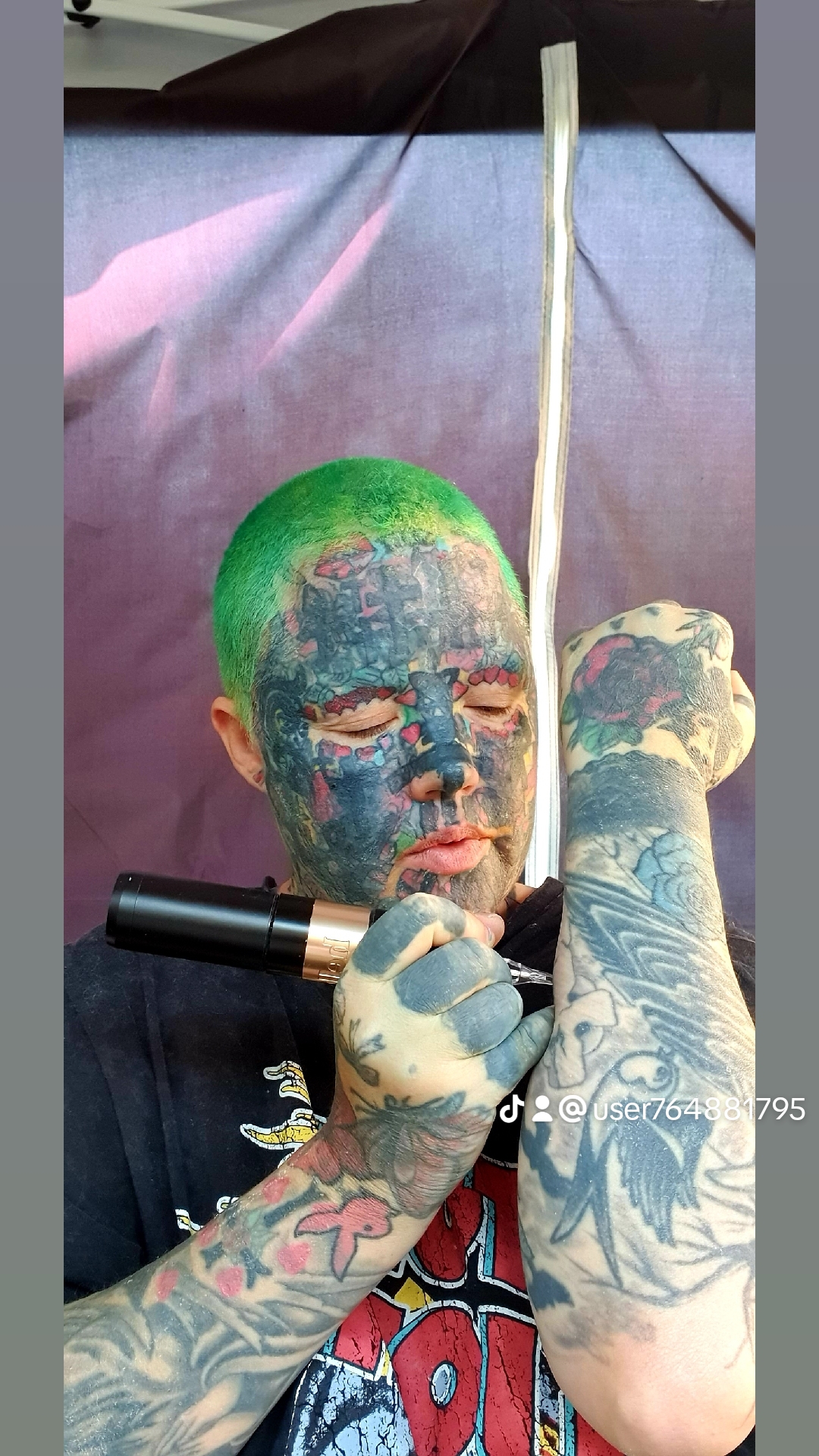 Despite facing infections and permanent marks on her skin, Melissa remains undeterred and has no intentions of putting an end to her tattoo addiction.
"I'll keep having tattoos, three a week, never stopping," Melissa, who is 46 years old, stated. She continues to create her tattoos at home, indulging in her passion whenever she pleases.
Melissa's unique appearance has received mixed reactions, but her son is particularly fond of her tattoos and encourages her to embrace her individuality.
"My other kids think I'm crazy, but my son loves the way I look," Melissa shared.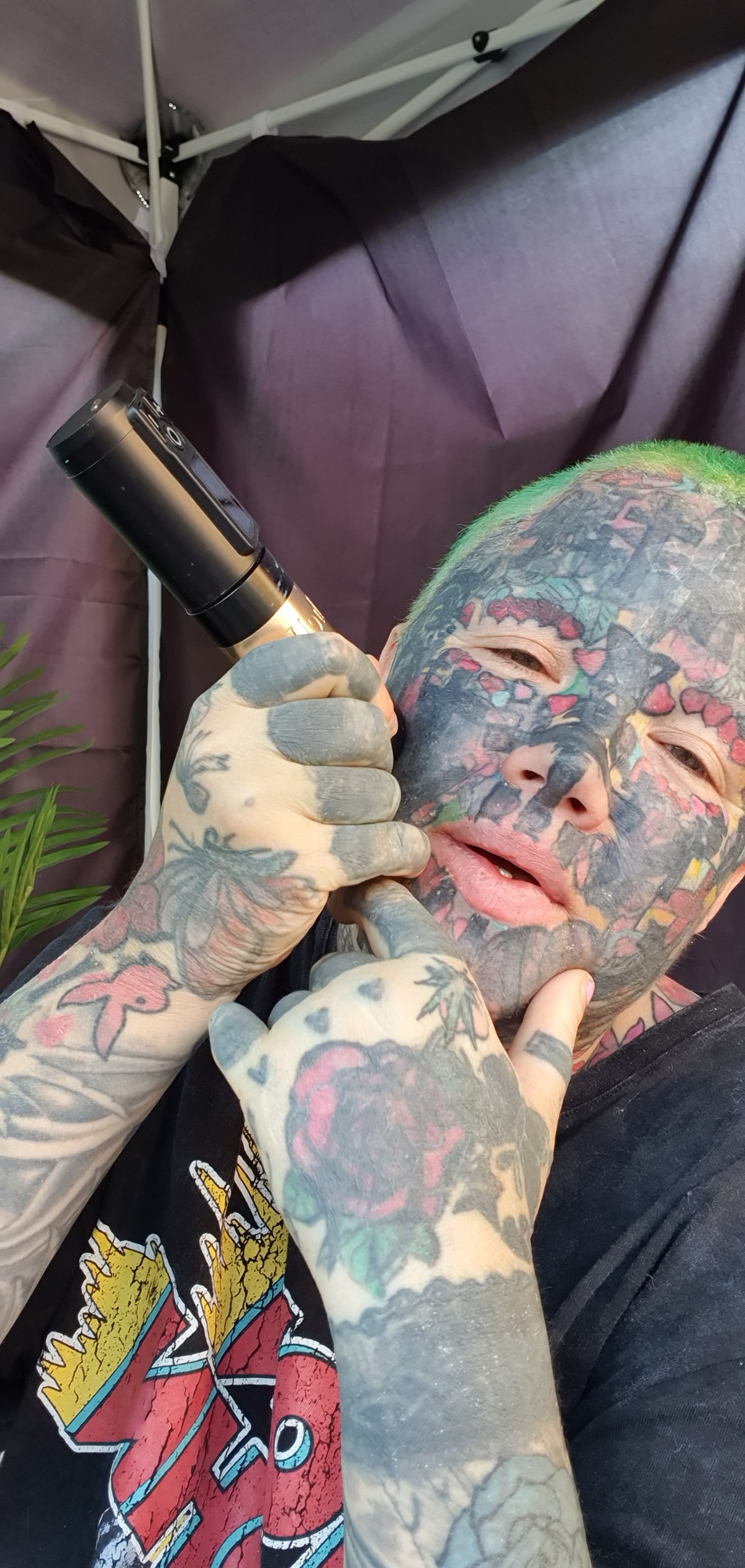 While she has faced judgment and negative comments, Melissa remains resilient and unapologetic about her tattoo journey. She even involves her children in her passion, allowing them to tattoo her back, adding a personal touch to her extensive collection.
Melissa's outlook on life is summed up in her carefree attitude: "I love life and don't care what people think, who cares?"