As the Rugby World Cup captures the hearts of fans worldwide, a funeral home has introduced a unique way for rugby enthusiasts to express their love for the sport even beyond the grave. The funeral home now offers sports-themed caskets, allowing loved ones to rest in coffins adorned with the colours and emblems of their favourite rugby teams.
One recent example involved a devoted rugby fan buried in a coffin featuring the iconic colours of the South African rugby team, the Springboks, complete with white, green, and gold motifs on the inside and the Springbok emblem adorning the lid. This fitting tribute allowed her family to honour her passion for rugby even in her final moments.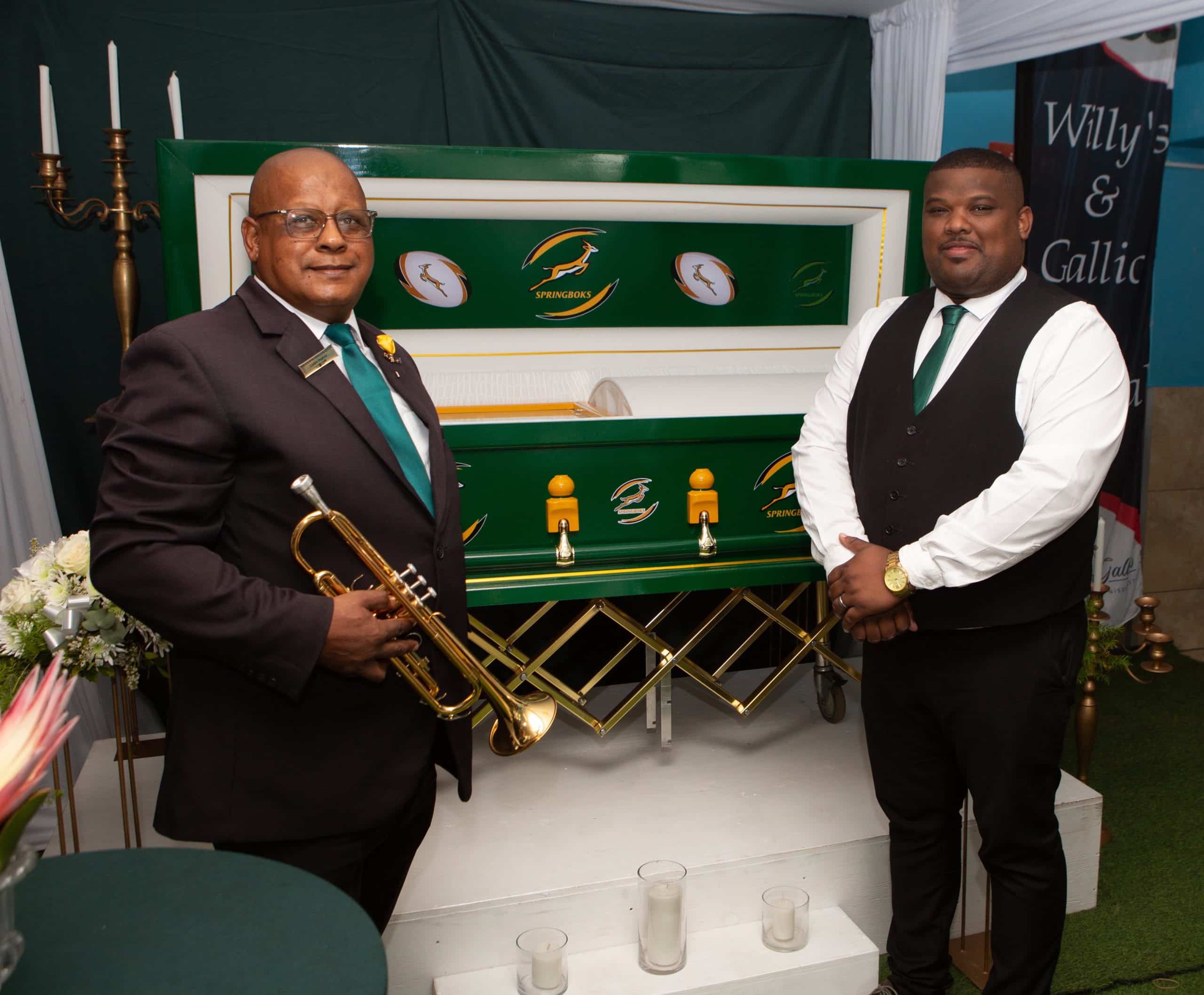 The decision to have the rugby-themed coffin was even more poignant as it coincided with the day her beloved team, the Springboks, achieved victory against Tonga in the Rugby World Cup on October 1st. Her family felt that by laying her to rest on a day filled with anticipation and celebration, she could continue to be a part of the rugby excitement, albeit in a unique way.
These custom sports-themed coffins are the brainchild of Wilfred Heswick, the owner of Willy's Gallico Funeral Services in Paarl, Western Cape. Wayne Heswick, the head of the funeral parlour, shared that these personalized designs have gained significant attention, with numerous requests flooding in for coffins representing various sports teams.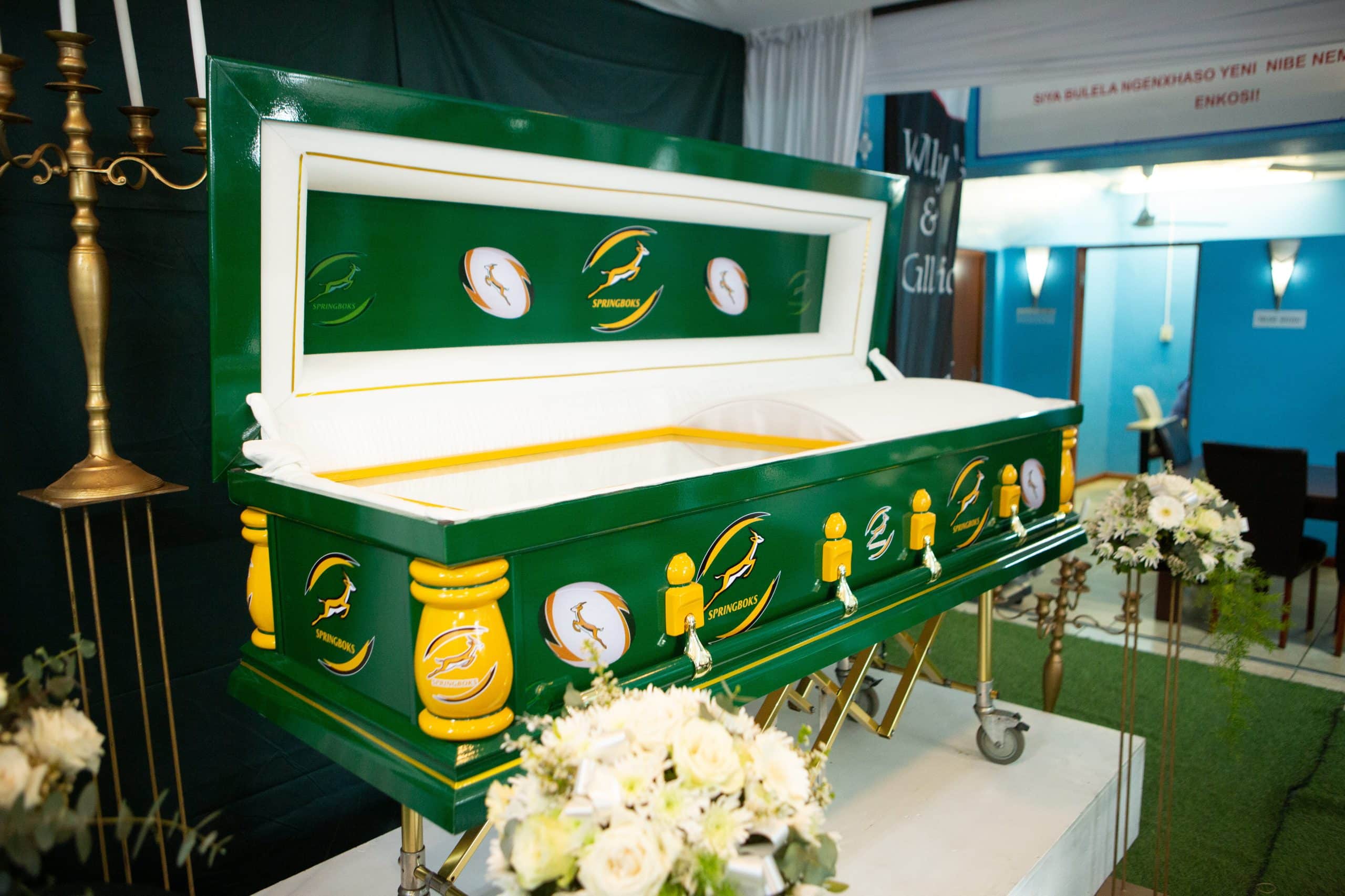 Collin Hopley, an employee at the funeral parlour, noted that these unique coffins often become a topic of conversation at funerals, providing a sense of individuality and celebration even during mourning.
The funeral home has also received requests for other distinct coffin designs, including one adorned with tigers and ostrich skins, another with blue lights that illuminate when the lid is opened for dramatic effect, and even a coffin dressed in a Spiderman costume.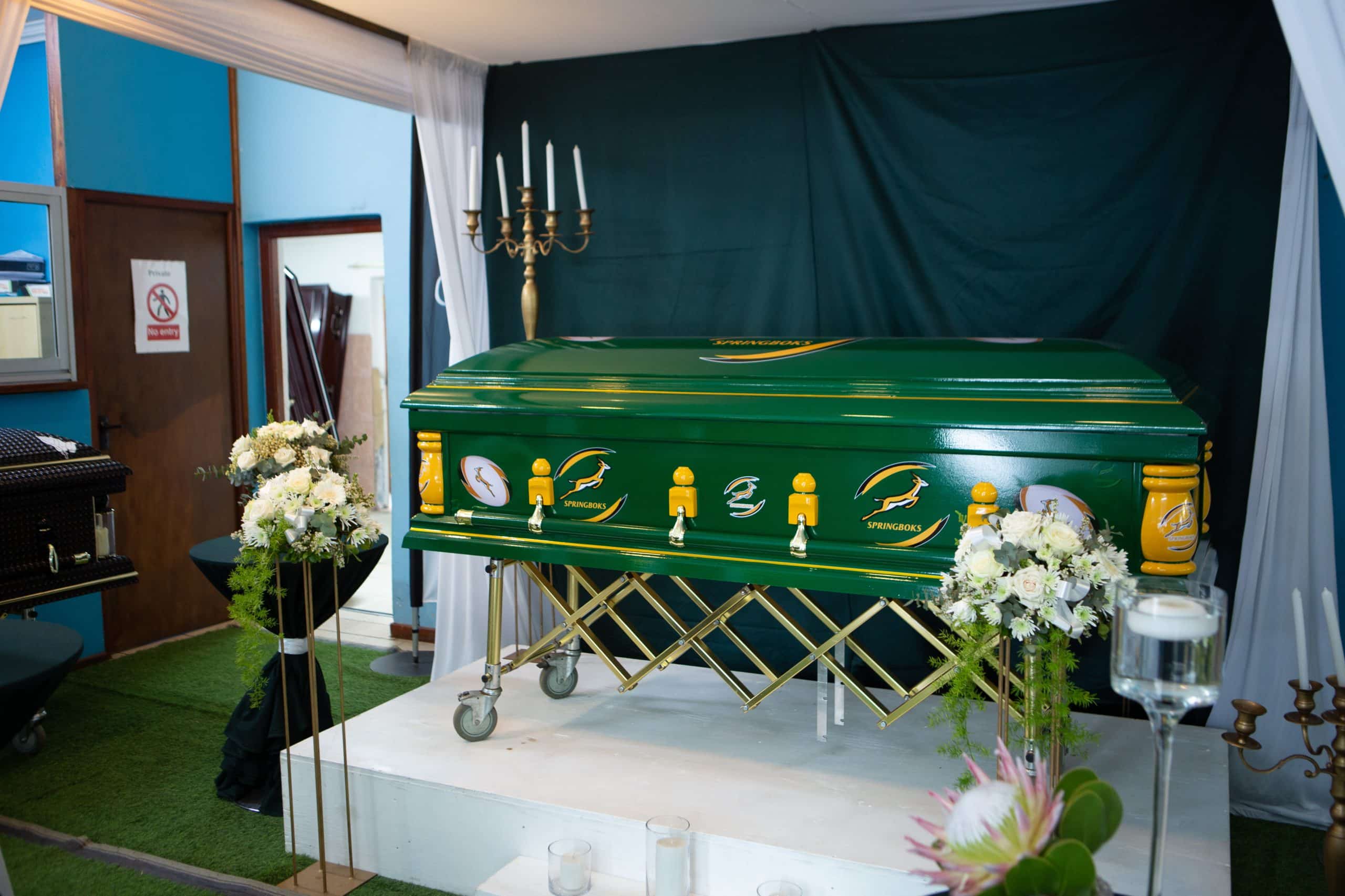 Despite their innovative coffin designs, Wayne Heswick expressed that he prefers a traditional coffin when it comes to his own funeral. He emphasized that many people make similar statements, but once they pass away, their loved ones often opt for unique and personalized touches to honour their memory.
Willy's Gallico Funeral Services, initially a small family-run business in 1999, has grown to encompass ten offices, overseeing over 120 funerals monthly. They also offer a range of unique hearses, from gull-winged door vehicles to Range Rovers and black-and-white Chrysler's to a Mercedes Benz C Class.
For rugby aficionados and sports fans, these themed coffins offer a distinctive way to celebrate one's passion for the game, even in their final journey.
Disclaimers:
This content and images have been licensed to use by Jam Press, edited and syndicated by https://www.znewsservice.com/.
Should you have any questions relating to this content please get in touch with Jam Press via  https://www.jampress.co.uk/contact-us/