Leah Shutkever, a speed-eating champion, has obliterated a formidable 7,500-calorie fry-up challenge in just over 10 minutes, setting a new record.
Leah's accomplishment makes her the fastest individual to conquer the demanding 42-item plate.
Confident in her technique, Leah declared, "My strategy involves rapid consumption, relishing the process, and emerging victorious."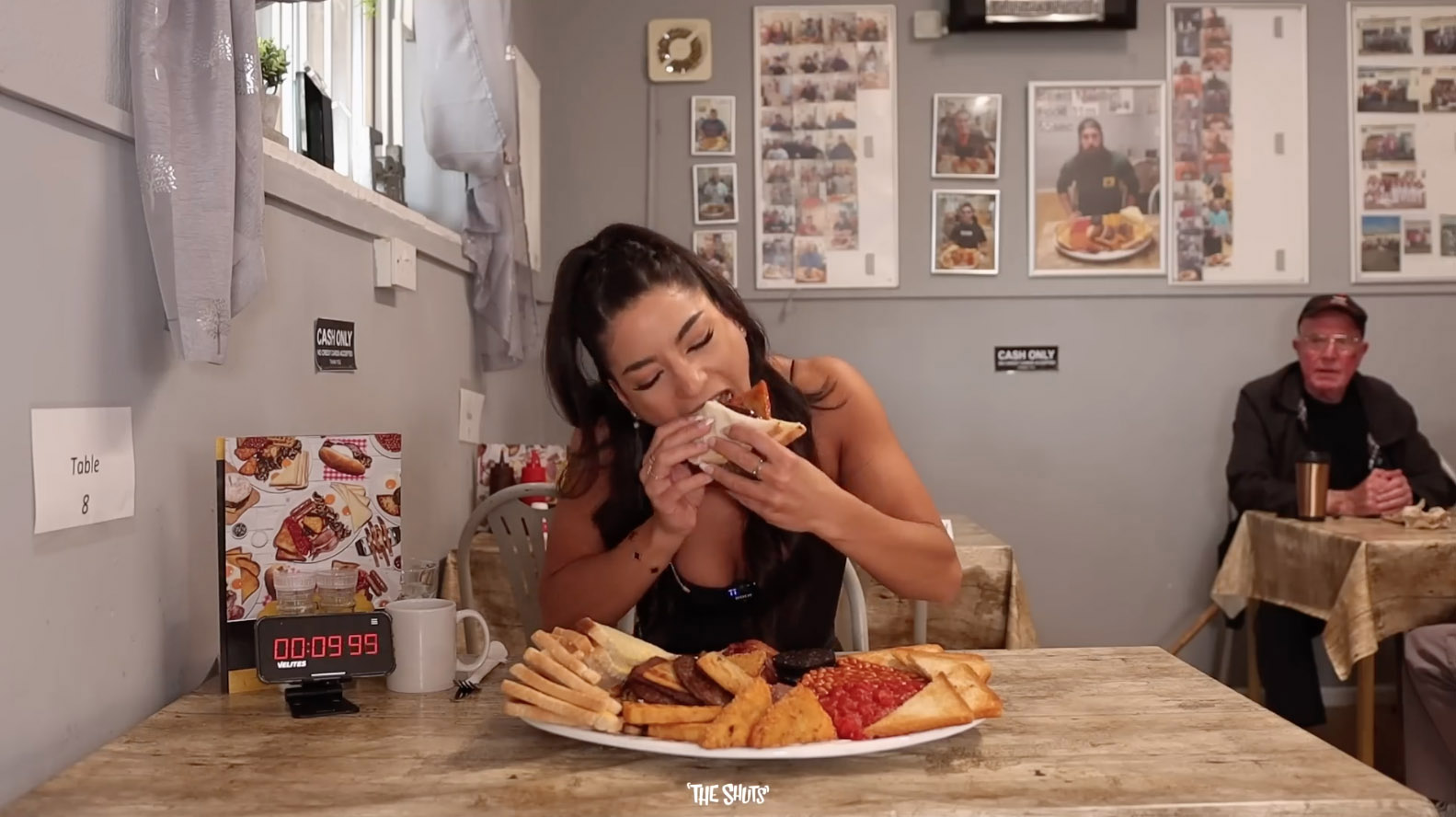 The challenge required the 33-year-old competitive eater from Birmingham to devour a plate comprising three standard sausages, three square sausages, three burgers, and three bacon rashers.
The mammoth breakfast ensemble also included three fried eggs, three servings of beans, three slices of black pudding, and three portions of mushrooms.
Accompanying the savoury elements were a variety of substantial carbs, encompassing three slices of fried bread, three rounds of buttered bread, and three pieces of toast.
The feast concluded with three potato waffles, three potato scones, and three hash browns.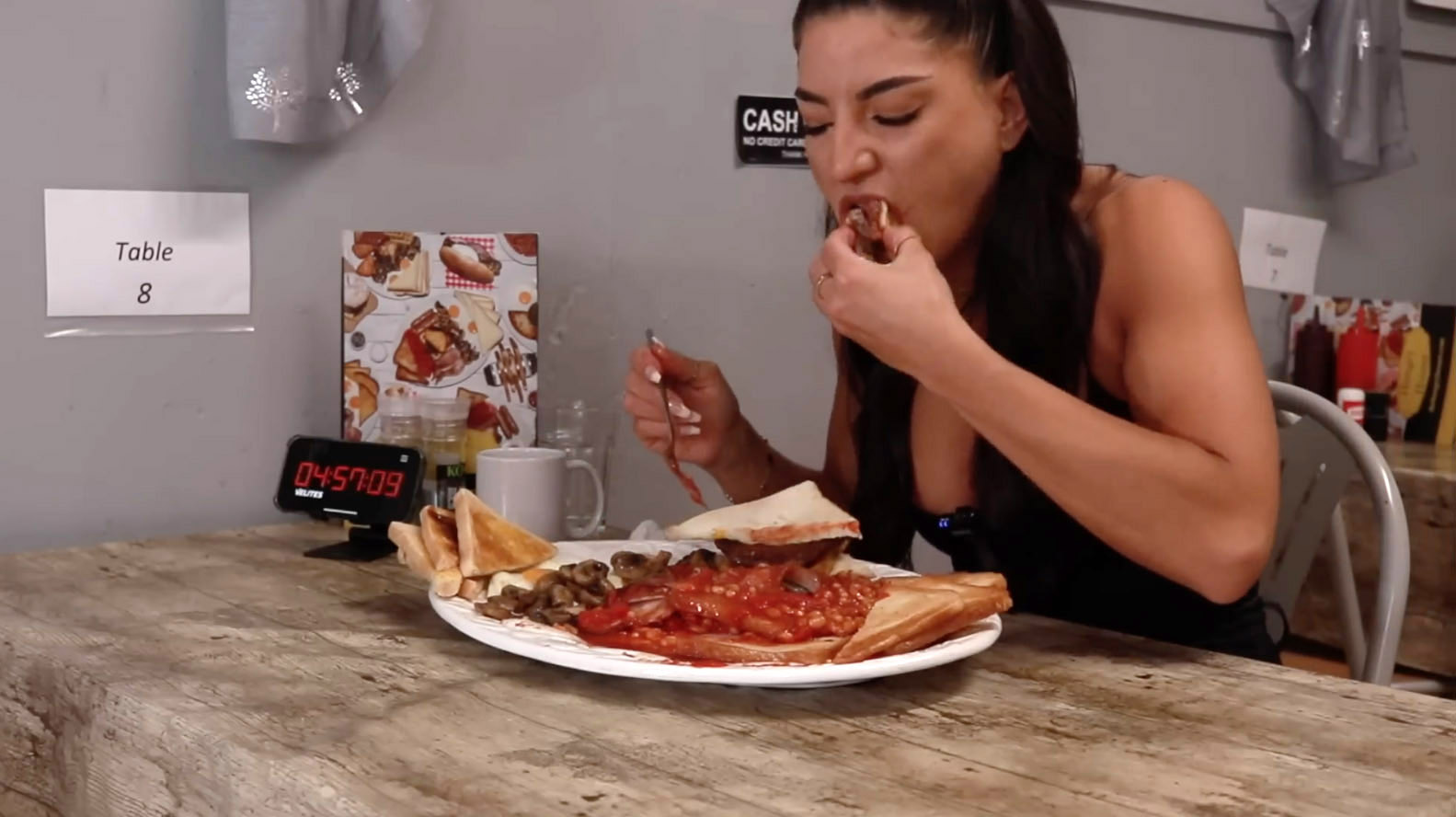 Leah impressively polished off the entire platter in just 10 minutes and 15 seconds, surpassing the previous record held by Adam Moran, also known as Beard Meets Food, by a significant margin of 1 minute and 40 seconds.
Dubbed 'The Big One', the colossal meal weighs nearly three kilograms and is available at The Hungry Hossey in Corby, North Northamptonshire. A fusion of Scottish, English, and Irish breakfast components, the challenge requires participants to pay a £30 deposit. They must tackle the task individually to prevent cheating, with a time limit of one hour to finish the platter.
Successful challengers receive their deposit back and secure a place on the 'Wall of Fame', while unsuccessful participants forfeit their deposit and find themselves on the 'Wall of Shame'.
In addition to conquering the challenge, Leah was determined to break the previous time record. Her strategy involved crafting stacked sandwiches by sandwiching the meats between the bread slices. She adeptly used mouthfuls of bread to mop up the beans and mushrooms.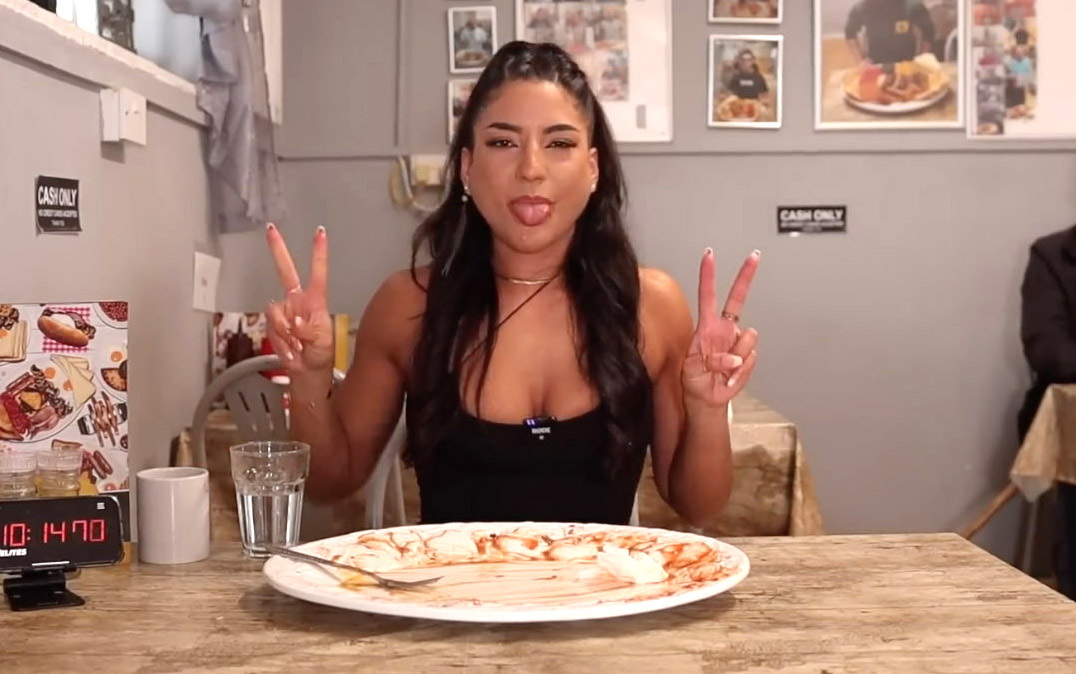 Leah remarked, "Given the enormity of the challenge, it looked unique. My time was limited to finish it." She praised the staff and audience for their positive support during the experience.
Leah is Europe's top-ranked female competitive eater, boasting an impressive 27 Guinness World Record titles.
Following the colossal meal, Leah maintained her high spirits and even engaged in some physical activity. She shared, "I headed home, did some editing, and I think I may have hit the gym later that day too. No rest for the wicked."